Among the more popular Las Vegas bachelorette party itinerary ideas, drag shows are offered on the Strip, on Fremont Street, and away from the action at various LQBTQ-friendly bars and clubs.
For those looking for a drag show, I thought it would be helpful to lay out your options by geography, as they can be somewhat difficult to find.
For each, I'll link out to a couple of trusted ticket sources (when possible) so that you can easily compare and contrast pricing to find the best deal.
Related: Burlesque shows in Las Vegas – Add some racy to your itinerary!
On The Strip
RuPaul's Drag Race LIVE at Flamingo
You've watched the TV Series on MTV, now you can see a rotating cast of your favorite queens live in Las Vegas.
With a cast of showgirls that includes Asia O'Hara, Kameron Michaels, Eureka O'Hara, and Yvie Oddly among others, you're guaranteed to be served some "realness".
Tickets start at around $50 and can be priced out with: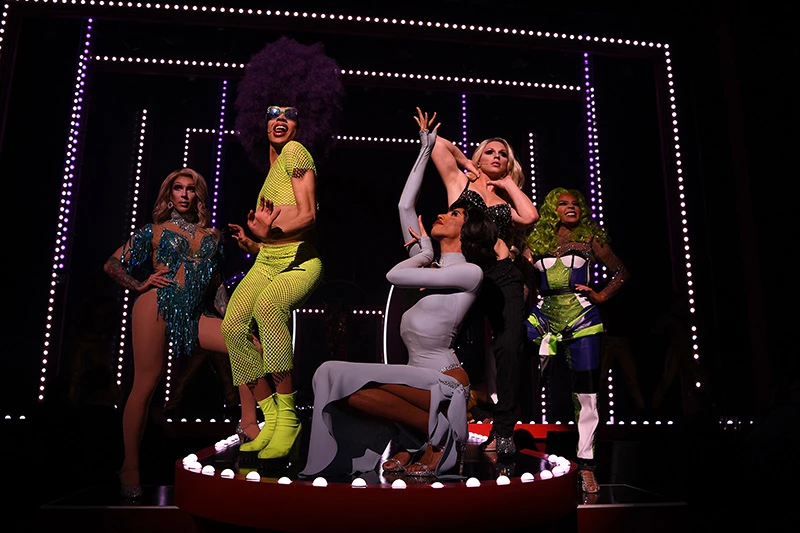 Drag Brunch at TI
This drag show takes place at Senor Frogs at TI on the north end of the Strip and borrows talent from RuPaul's Drag Race. Queens making an appearance include Shannel and Yara Sofia among others.
Best yet, you'll have access to a brunch buffet and bottomless mimosas through the show.
Tickets to this all-inclusive experience start at around $90 and can be priced out with: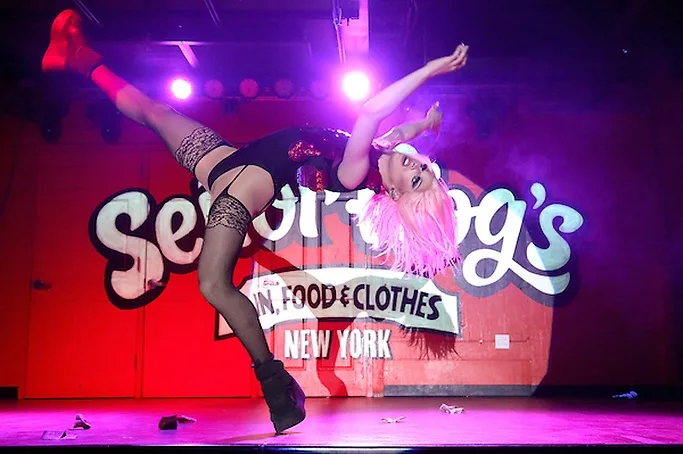 On Fremont Street
The Garden Bar
While not found directly on Fremont Street, The Garden Bar is a short distance away in the Arts District and is accessible via the free Downtown Loop Shuttle.
The gay bar boasts numerous drag events, including drag bingo and a bottomless brunch that features "Sickening Queens" with tickets starting at around $80.
Other Notable Drag Shows
The following are bars or drag shows that operate away from the main tourist corridors of the Strip and Fremont Street, however, are accessible via cab or a cheap Lyft/Uber.
Diva Royale Drag Queens Show
Diva Royale calls Jimmy's at Madison's home and uniquely aims to impersonate celebrities like Dolly Parton, Celine Dion, Adele, Nicki Minaj, and Whitney Houston among others.
Tickets start at $20, however, options that include dinner and/or brunch are also available in the $50 – $90 range.
Free Zone
An LGBTQ nightclub, Free Zone welcomes locals and visitors to Las Vegas alike. Located near the Strip, Free Zone is an inexpensive Uber/Lyft from most resorts and also offers drag shows frequently which are detailed on Free Zone's website, here.
Hopefully, I was able to help you navigate the various drag shows at your disposal.
Fortunately, there's a range of options that includes everything from a production show at Flamingo to less formal shows at local bars.
See also: Check out these Las Vegas bars with live music.
Feature Image Credit: ©discovod/123RF.COM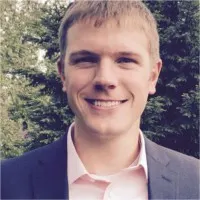 I'm a former software salesman turned Vegas aficionado. While the craps table is my preferred habitat, I pull myself away to explore new attractions, shows, restaurants, and outdoor activities around Las Vegas with the intent of sharing my experiences.
Ultimately, I just want to help folks plan a better trip and save a few bucks in the process.