Circus Circus in Las Vegas has been a staple of the north end of the Strip since its opening in 1968.
Although the property originally opened as a stand-alone casino without a hotel, Circus Circus' footprint has expanded significantly over the decades and now includes over 3,500 hotel rooms and an RV Park in addition to nearly 125,000 square feet of gaming.
Other amenities that have made Circus Circus popular, specifically with guests traveling with kids, is their pool complex which features waterslides as their focal point, the Adventuredome indoor theme park, Midway carnival games, an arcade, and a legendary steakhouse.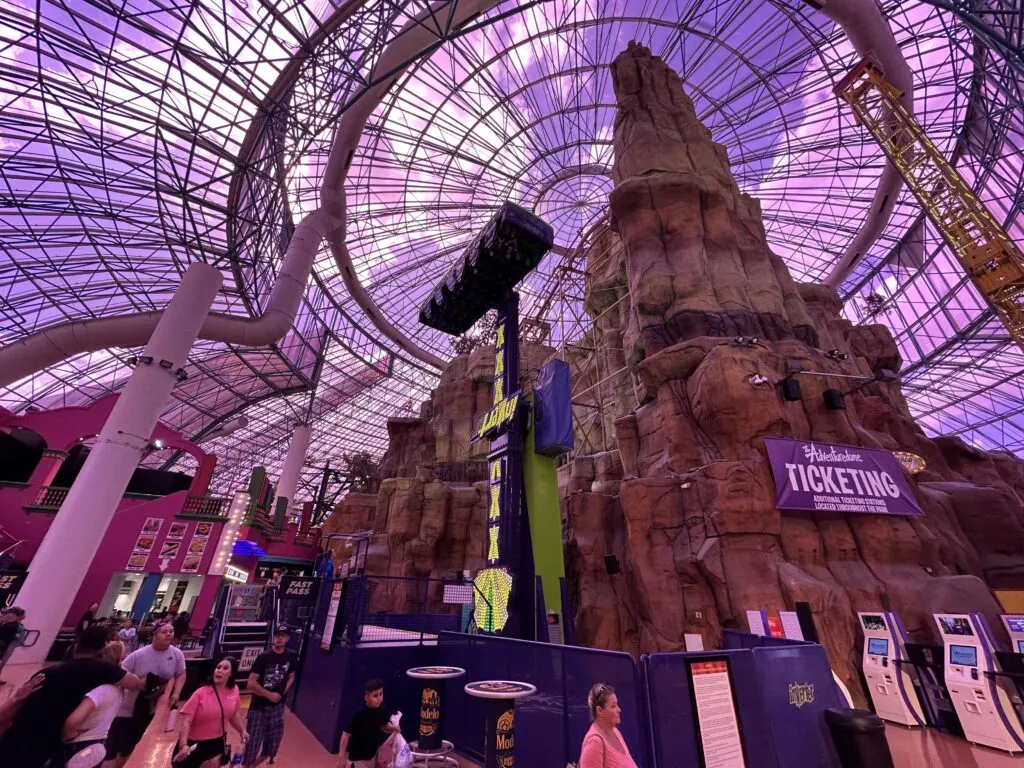 Related: What's the hotel like at Circus Circus? See my West Tower Room Review!
Among Circus Circus' most popular attractions though, is their daily circus act show that they dub "The World's Largest Permanent Circus".
A free show, it is very much kid-friendly and located on the second level in the center of the Midway.
As part of the free attraction, guests can expect to see aerial trapeze acts, juggling, exhibitions of "extreme flexibility", and of course, clowns, among others.
If I'm being honest, performers in the free circus show offer various degrees of "wow factor" with some exceeding expectations and others offering the audience a "meh" experience. I'd suggest viewing the schedule (more on that below) to identify a show you will find most interesting.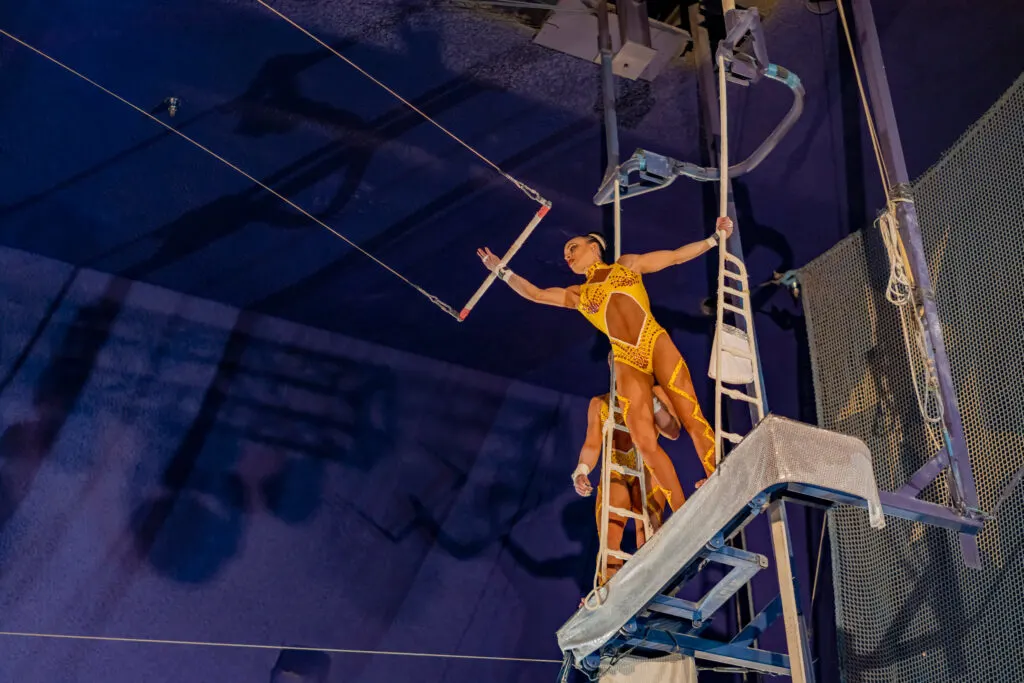 Free Circus Acts at Circus Circus Show Times and Schedule
On weekdays (Monday – Thursday), shows start at 1:30 pm and run every hour thereafter until the last show at 8:30.
On weekends (Friday – Saturday), shows start at 11:30 am and run every hour thereafter until the final scheduled performance at 11:30 pm.
Shows are not overly time-consuming and typically last only 10-15 minutes.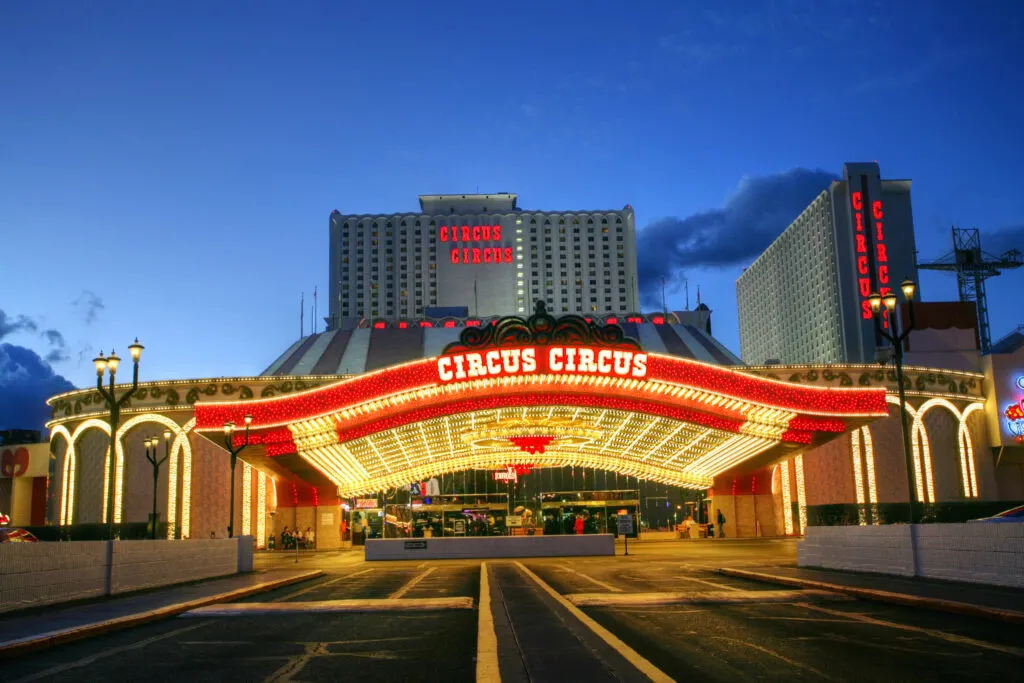 Tips and Tricks for Making the Most of Your Free Circus Show
You can view the full free circus act show schedule here to see what acts are performing at what time to determine which ones you would like to see. Unlike a traditional circus show that incorporates many acts into one performance, the free circus show at Circus Circus features one act per-hourly show.
Grab a drink! I typically stop into a convenience store and snag a beer to go for any free show I attend in Las Vegas.
Arrive early to your desired show if you want to get a seat as seating is limited.
Stick around before/after the show to try your skill in Circus Circus' Midway & Arcade. Make a day of it and buy a pass to the Adventuredome indoor theme park which offers rides for all ages and thrill tolerances.
Looking for a meal before or after the free circus show? Walk over to Peppermill which is directly across the street from the new Resorts World Hotel and Casino. Known for generous portions, delicious food, and a classic Vegas vibe, you'll understand why Peppermill is a must for so many.
I hope you have a great time checking out the free circus acts at Circus Circus! Need more inspiration? If so, I'd also suggest checking out our full list of 90+ free things to do in Vegas for more itinerary ideas!
See Also: Things to do in Vegas with kids. A complete list of kid-friendly things to do in Las Vegas!
I'm a former software salesman turned Vegas aficionado. While the craps table is my preferred habitat, I pull myself away to explore new attractions, shows, restaurants, and outdoor activities around Las Vegas with the intent of sharing my experiences.
Ultimately, I just want to help folks plan a better trip and save a few bucks in the process.