Many scoff at the idea of bringing kids to Vegas, pointing to the various vices that are on full display in "Sin City".
The truth is, although there are aspects of Vegas that most would rather not expose their children to, the city has morphed to be more family-friendly. In fact, there's a myriad of kid-friendly things to do in Vegas, and nearby.
Although all resorts have adult-only aspects like nightclubs, bars, and gaming, there are a few specific resorts on the Strip that offer amenities aimed at kids and families.
See Also: 85 Free things to do in Las Vegas. A complete list of free shows, activities, and things to see.
Family-Friendly Resorts On the Strip
Excalibur
With its medieval castle-theming, arcade, Tournament of Kings dinner show, and 4D Experience, Excalibur certainly qualifies as a family-friendly Las Vegas Strip resort.
Additionally, Excalibur sits next door to New York New York which offers an arcade as well, in addition to a thrilling rooftop rollercoaster.
Across the street, MGM Grand offers a virtual reality video game experience, as well as a Topgolf facility complete with a 2-level swimming pool.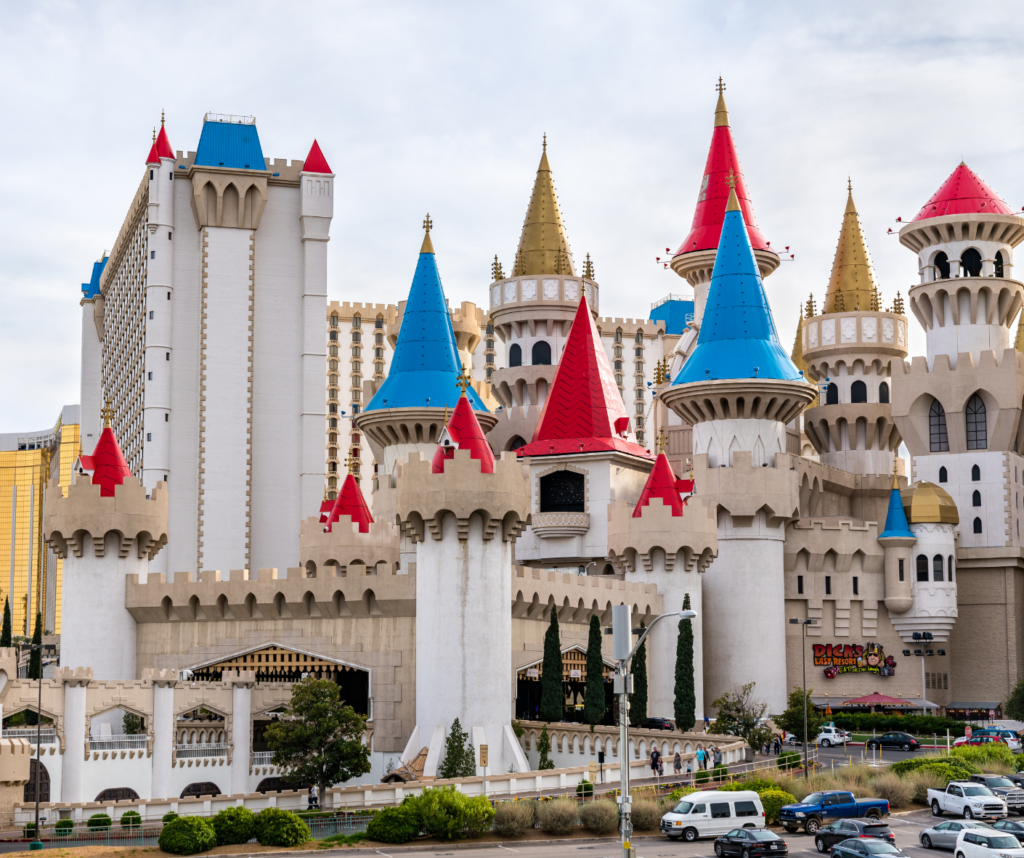 Luxor
Just south of Excalibur, and connected by both tram and enclosed walkway, Luxor offers some unique kid-friendly itinerary items.
Notably, Luxor's Titanic Exhibit will give your kids the chance to learn the story of a passenger aboard the ill-fated vessel while viewing hundreds of artifacts recovered from the bottom of the Atlantic Ocean.
Afterward, check out Bodies, which provides a window into the inner workings of the human body with the aid of actual preserved human specimens.
Located near New York New York, MGM Grand, and Excalibur as well, there are plenty of kid-friendly activities nearby.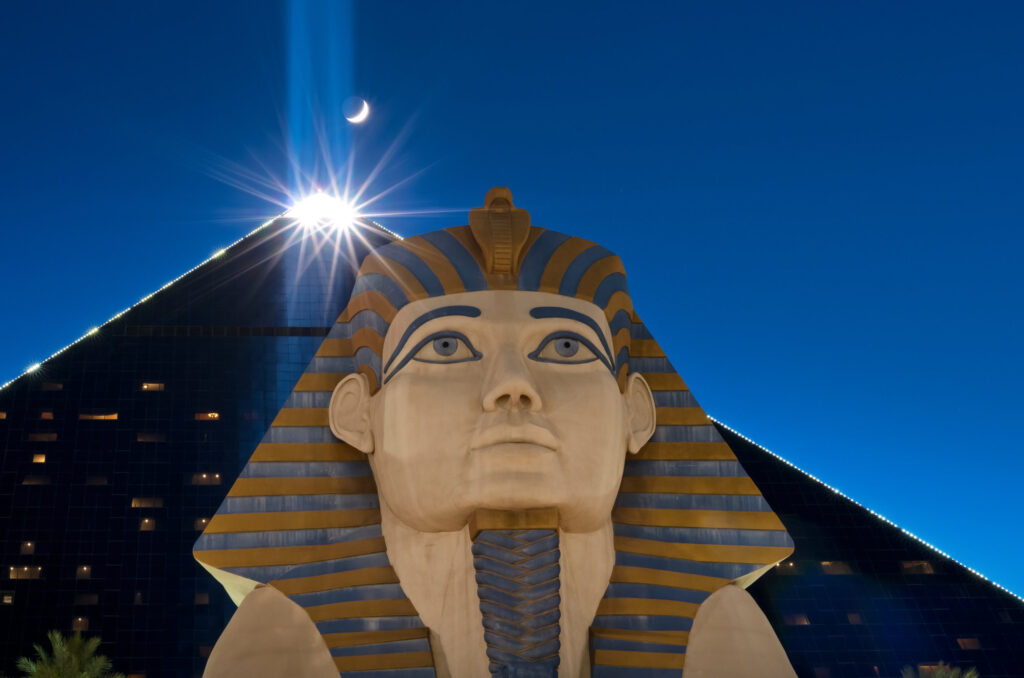 Circus Circus
Located on the north end of the Strip, Circus Circus is a ways off the beaten path. The resort, however, is among the most kid-friendly on the Strip due to amenities like The Adventuredome theme park, free daily circus shows, an arcade, and a midway.
While the resort is somewhat rundown and has seen better days, your kids are likely to still have a blast. Notably, STRAT is a short Uber ride away and the thrill rides atop the SkyPod tower are both a blast, and cost-effective for those looking for some good, clean, fun.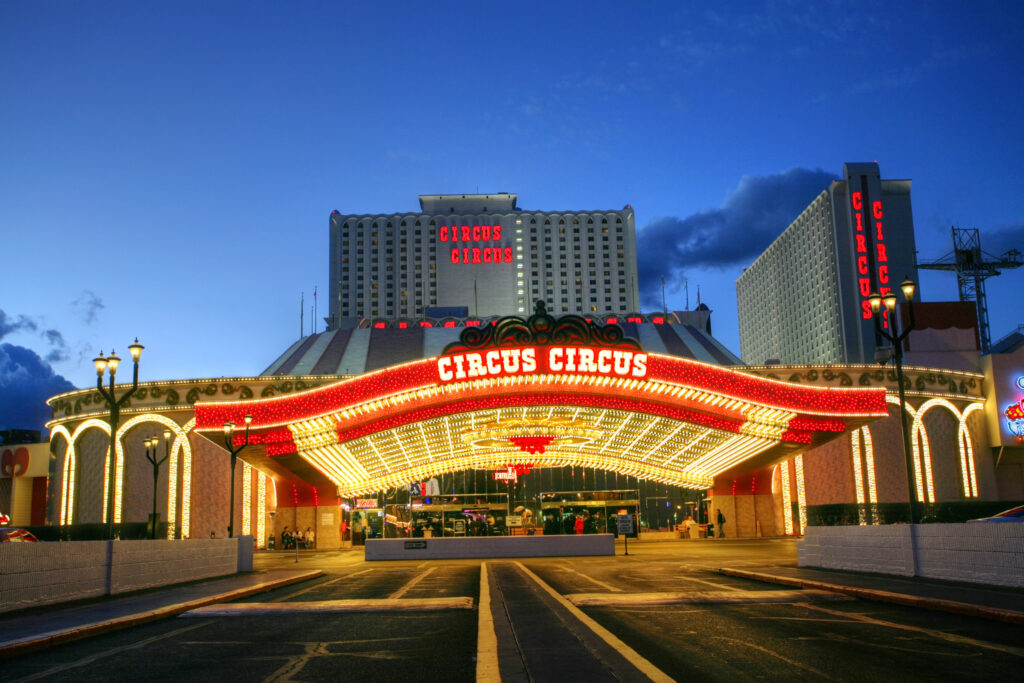 Related: Do your kids love nature? Check out these popular national parks and outdoor activities near Las Vegas!
Family-Friendly Las Vegas Hotels: Honorable Mentions
While the resorts below are not recognized as being kid-friendly on the whole, they do offer an amenity or two that could entice you to stop by or even stay there with your family.
MGM Grand
The mega-resort earns an honorable mention as a Kid-Friendly resort due in part to its close proximity to NYNY and its rollercoaster, Excalibur, and Luxor.
Additionally, MGM Grand has a sprawling pool complex complete with a lazy river that would make any kid salivate. Furthermore, Topgolf, located behind MGM Grand offers family-friendly golf games in addition to a 2-level pool that is free for all to use.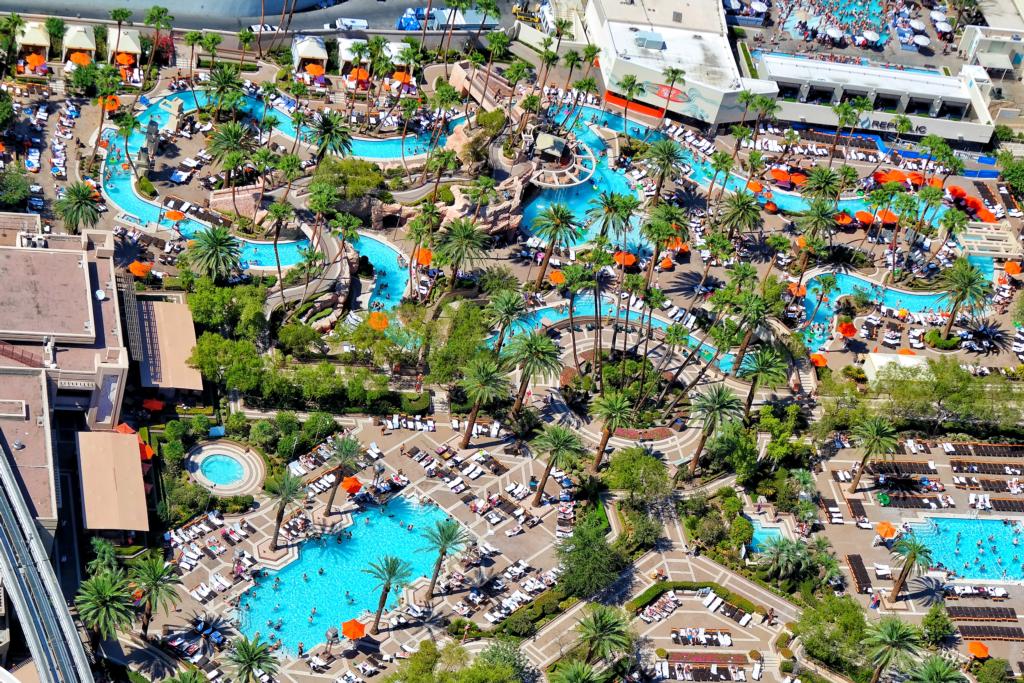 Mandalay Bay
While Mandalay doesn't offer many kid-friendly activities, they do boast a pool complex which is among the most impressive in Vegas. Complete with a wave pool, lazy river, and real sand beach, your kids will have a blast in the water.
Mandalay is also positioned on the South end of the Strip within walking distance of Luxor, Excalibur, NYNY, and MGM Grand which all offer family-friendly activities.
STRAT
Earning a kid-friendly honorable mention, STRAT offers 3 thrill rides on the top of its SkyPod tower 1,149 feet above the Strip. Big Shot (shooting riders straight up), Insanity (dangling riders off the edge of the tower), and X-Scream (also dangling riders off the edge) are all attractions that children will enjoy.
While ride tickets can be purchased individually, an all-you-can ride pass is available for just over $40.
Although there are few other kid-friendly activities at STRAT, Circus Circus, and their family-friendly attractions are a short ride away.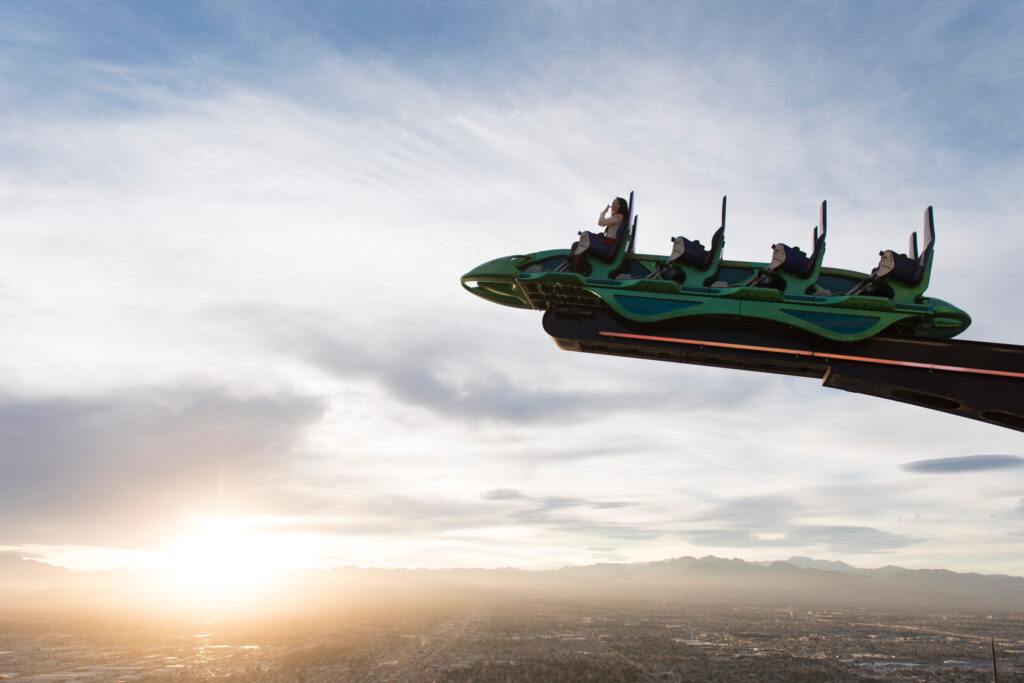 While Las Vegas has not always been viewed as family-friendly, the number of entertainment options outside of gambling has grown significantly over the years. There is now a very long list of things to do with kids in Vegas, making it a family and kid-friendly destination if that is the type of trip you desire.
Hopefully, our rundown of family-friendly hotels on the Strip was helpful in helping you find accommodations!
See Also: Arcades in Las Vegas – Here are your options!
I'm a former software salesman turned Vegas aficionado. While the craps table is my preferred habitat, I pull myself away to explore new attractions, shows, restaurants, and outdoor activities around Las Vegas with the intent of sharing my experiences.
Ultimately, I just want to help folks plan a better trip and save a few bucks in the process.