While shows in Las Vegas are plentiful and span the spectrum of genres, many of them have been running for years… if not decades.
The static nature of big-name shows commonly leaves frequent visitors to Las Vegas looking for something new to see.
With those visitors in mind, I thought it would be helpful to create and maintain a rundown of new shows in Vegas, which will allow you to quickly survey fresh options.
Related: Current Las Vegas Residencies – See who's playing while you're in town!
New Shows On The Strip & Nearby
Awakening at Wynn
As you'd expect from Wynn, Awakening spared no expense to create a visually dazzling production that calls the 360-degree Awakening Theater home.
The storyline, which was produced by Baz Halpin, Bernie Yuman, and Michael Curry and narrated by Anthony Hopkins, follows the trio IO, Bandit, and Boo as they "Seek to restore beauty and love to the world".
Due in part to light attendance and poor reviews, Awakening recently took a several-month hiatus and has returned with some new swagger.
Tickets for Awakening start at around $100 and can be priced out with: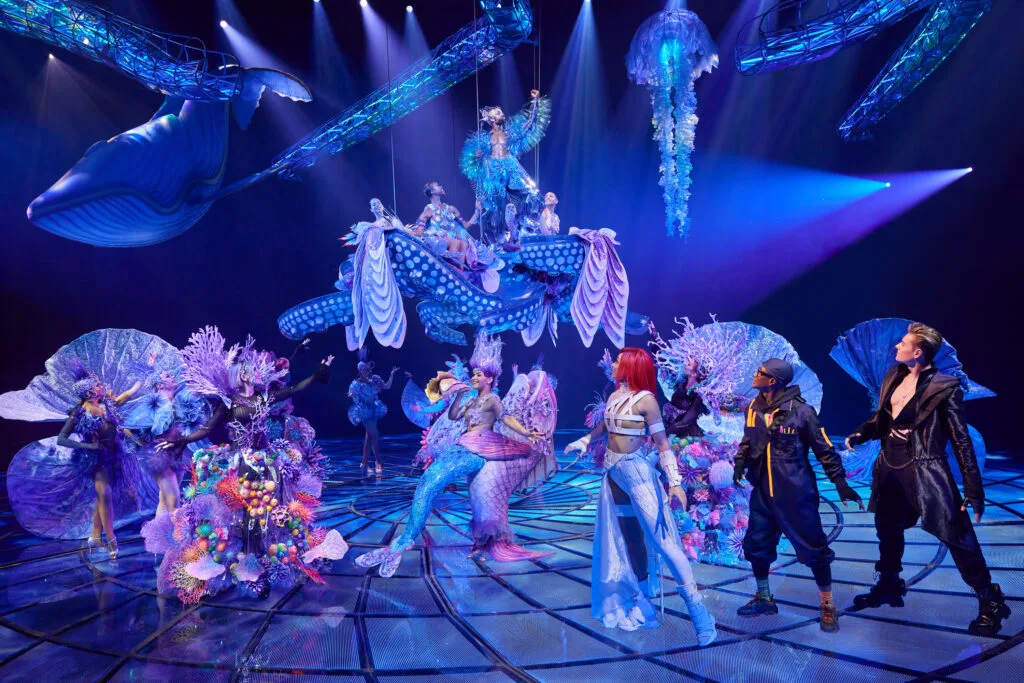 Exxcite at Rio
Calling Rio's Duomo Theater home, Exxcite is a risque burlesque that's choreographed to rock music and tracks the history of female sexuality from the 1950s – today. Uniquely, the show also aims to stay authentic to Sin City's "Glitz & Glam" showgirl past.
A product of renowned producer and choreographer Jennifer Romas, tickets start in the mid $40s and can be priced out with:
Mad Apple at NYNY
Mad Apple is the newest Cirque du Soleil show in Las Vegas, but with a twist. Instead of the death-defying acrobatics we've grown accustomed to, Mad Apple is a variety show that incorporates acrobatic feats with dance, comedy, circus acts, magic, music, and more.
Think of it as a neverending string of top street performer talent under the bright lights of Las Vegas.
With all that variety, there's sure to be an act or two for all tastes.
Tickets to the "Non-Stop New York thrill ride" start at around $70 and can be priced out with:
Battlebots at Horseshoe
One of the newest shows in Las Vegas is also one of the more unique options in town.
The Battlebots Destruct-A-Thon at Horseshoe features robots engaged in combat daily. If you're a fan of the show, you can snag a ticket to see bots like Witch Doctor, Mammoth, Whiplash, and HyperShock battle to the death in the arena.
Featuring weapons like saws, flamethrowers, and more, this show could be the perfect kid-friendly activity in Vegas!
Tickets to Battlebots Destruct-A-Thon start at around $55 and can be priced out with:
Rouge at STRAT
A unique take on the typical Las Vegas burlesque show, Rouge is an amalgamation of erotic exploration and variety show acts that include comics, contortionists, dancers, and acrobats.
Alongside a string of diverse and entertaining acts, guests are also treated to a cast of 18 men & women who share their "Sexpertise" and explore numerous fantasies.
Think of Rouge as a spicy take on the typical variety show. They don't call it "The Sexiest Show in Vegas" for nothing.
Tickets to Rouge start at around $69 and can be priced out with: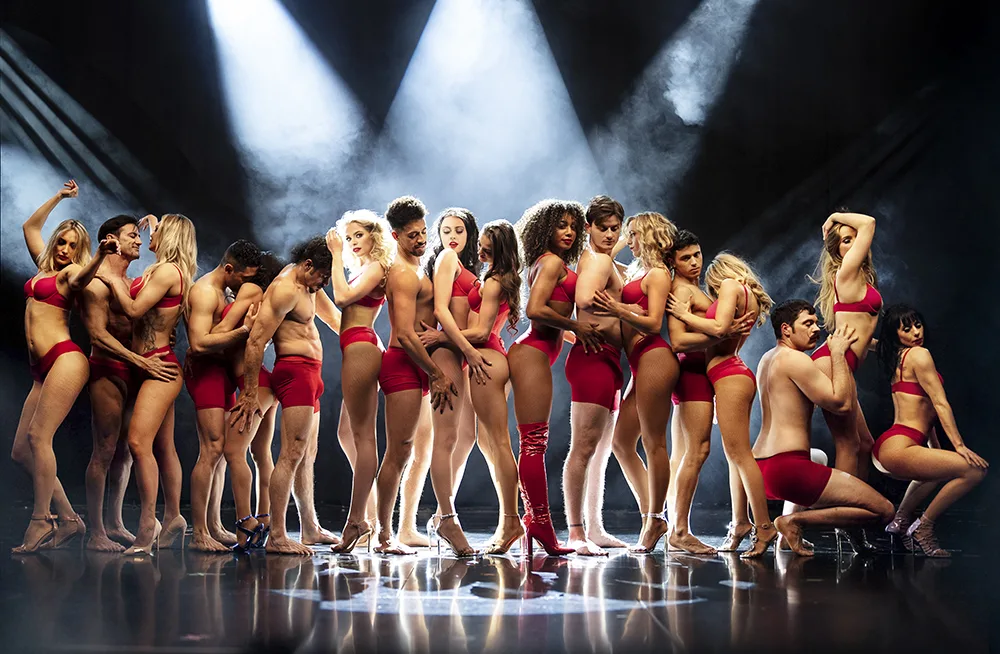 New Shows – Coming Soon to Las Vegas
DiscoShow at LINQ
DiscoShow is the brainchild of the folks at Spiegelworld, who are also responsible for OPM, Absinthe, and Atomic Saloon.
The production will follow characters "who were there at the birth of disco; into their lives; on the streets; at the club; encouraged at every moment to lose themselves in the music and on the dancefloor".
While not much else is known about the show currently, I'm hopeful that it'll feature the raunchy humor that Spiegelworld's other 3 Las Vegas shows are known for.
DiscoShow will open in the new "Glitterloft" at LINQ (which is the former Imperial Palace sportsbook space) during the summer of 2024.
Hopefully, my rundown of the newest shows in Las Vegas helped you find an option for you and your group!
One thing is sure – The "Entertainment Capital of the World" will always offer something new and exciting.
Related: Explore Las Vegas Shows by Genre!
I'm a former software salesman turned Vegas aficionado. While the craps table is my preferred habitat, I pull myself away to explore new attractions, shows, restaurants, and outdoor activities around Las Vegas with the intent of sharing my experiences.
Ultimately, I just want to help folks plan a better trip and save a few bucks in the process.