Dubbed the "City of Entertainment", Las Vegas has no problem attracting big stars to play residencies in the opulent theaters and arenas that line the Strip.
With so many headliners coming and going, we figured it would be helpful to detail current and upcoming Las Vegas residencies so that you can find a headliner that fits both your tastes and travel timeline.
For our purposes, we chose to leave residencies that only last a few days off the list as they are unlikely to line up with your dates of travel. Do 3-5 performances really qualify as a residency anyway? We don't think so.
Las Vegas Strip Residencies
Resorts World Resident Performers
The newest resort on the Las Vegas Strip has made its presence known with a number of high-profile residencies that call its new 5,000-seat theater home.
Katy Perry PLAY also calls the Resorts World Theater home and will play selected dates through the end of October. PLAY features some unique production elements… such as a giant toilet with a dancing piece of feces emerging from it. Can't make it up. Tickets start at $80.
Luke Bryan has taken his country show to Vegas, playing select nights through early December. Tickets start at just under $80.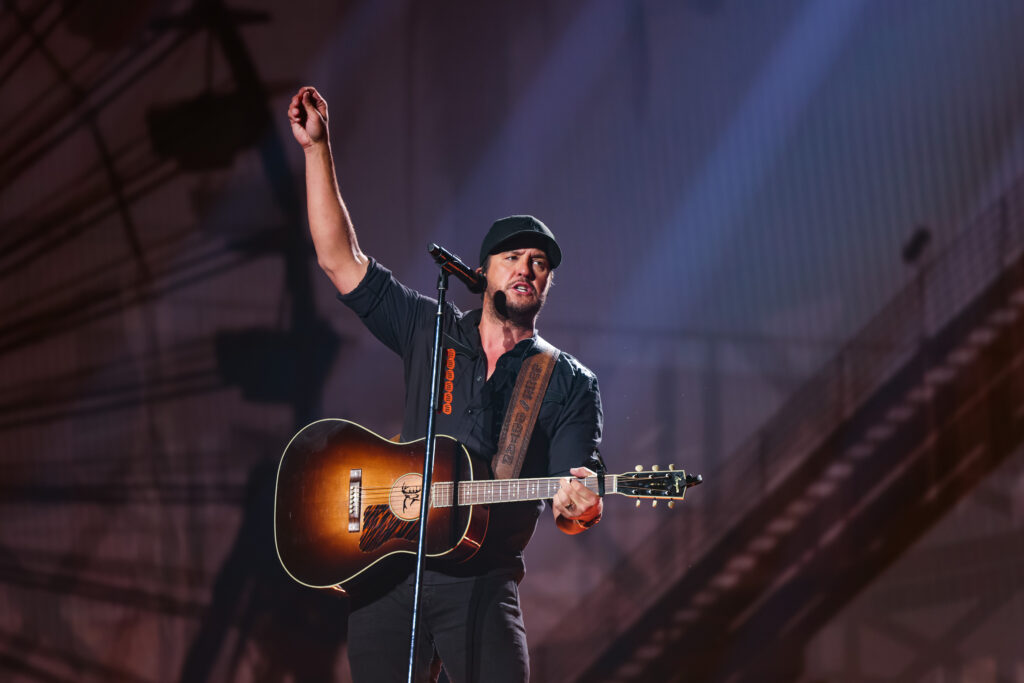 Celine Dion had to postpone the start of her Las Vegas residency at Resorts World due to medical reasons. We remain hopeful it'll happen down the road and will update this post when dates are announced.
Caesars Palace Resident Performers
Weekends With Adele was highly anticipated with tickets selling out in minutes. While the residency was supposed to run from January through mid-April 2022, the series of performances has been postponed indefinitely. We'll be sure to update this post once the residency is back on the calendar!
Sting "My Songs" will play 9 shows at Caesars Palace in June of 2022, and 6 more dates in April of 2023. Snag tickets to hear hits like "Every Little Thing She Does is Magic" and "Roxanne" among others. Tickets start at $59 plus fees.
Rod Stewart: The Hits will call the Colosseum at Caesars Palace home on select dates in May, September, and October of 2022. Popular songs you can expect to hear include "Hot Legs" and "Tonight's the Night". Tickets start at $50 plus fees and go up as you get closer to the stage.
Harrah's Resident Performers
Donny Osmond performed for years at Flamingo with his sister, Marie. Now he's on his own and performing his solo residency in the Harrah's Showroom. With dates scheduled as late as November of 2022, fans of hits like "Puppy Love" and "Start Again" should be able to find a date that works at a price point of $75 and up.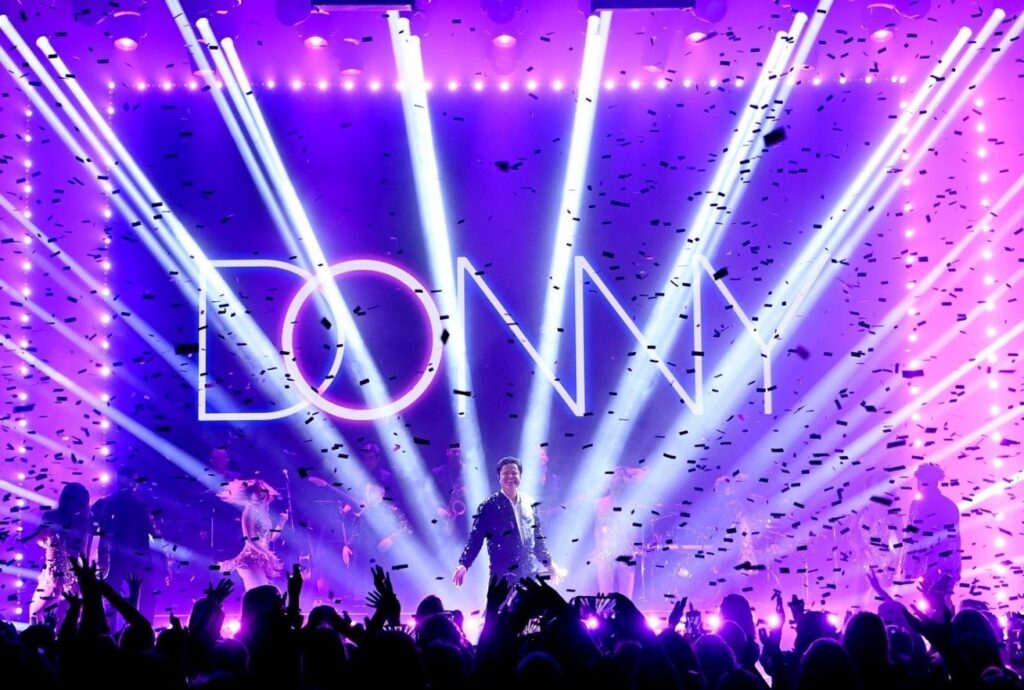 Flamingo Resident Performers
Wayne Newton: Up Close and Personal calls Bugsy's Cabaret at Flamingo home and performances run through the end of August 2022. There, you'll see Mr. Las Vegas himself perform hits like "Summer Wind" and "Danke Shoen" among others. Tickets start at $82.
Planet Hollywood Resident Performers
John Legend: Love in Las Vegas calls the Zappos Theater at Planet Hollywood home and offers show dates through the end of October of 2022. Tickets start in the $80 range plus fees.
Shania Twain "Let's Go!" also calls the Zappos Theater home and offers show dates through September of 2022. Performances are on Wednesdays, Fridays, and Saturdays and start at $69 plus fees.
Miranda Lambert: Velvet Rodeo The Las Vegas Residency will also call the Zappos Theater at Planet Hollywood home and play select dates in September, October, November, and December of 2022. Dates in March and April of 2023 are also on the calendar.
Cosmopolitan Headline Performers
While there aren't currently any long-term residencies at Cosmopolitan, they host a constant stream of big-name headliners for short stints. Recent acts include The Killers, Deftones, and Olivia Rodrigo among others. If you're looking for a show, Cosmopolitan's events page is worth a look.
Park MGM Resident Performers
Usher – The Vegas Residency will call Park MGM's Dolby Live Theater home and perform on select dates in July, August, September, and October of 2022. Tickets start in the mid $70 range plus fees.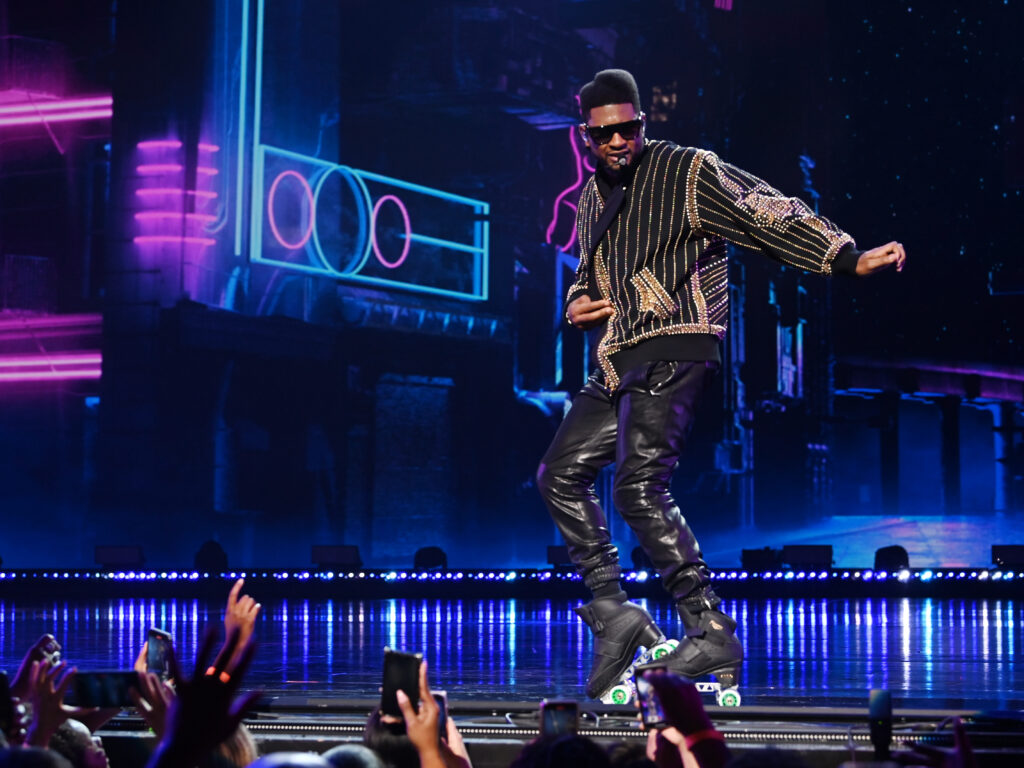 An Evening with Silk Sonic, which features singers Bruno Mars and Anderson .Paak will play select dates at Park MGM's Dolby Live Theater in August of 2022. Ranking among the more expensive residencies in Vegas, the cheapest tickets start at $165 plus fees.
Aerosmith "Deuces are Wild" will play select dates in June, September, October, November, and December of 2022 at Park MGM's Dolby Live theater.
NOTE: As of May 2022, this residency is currently on hold as Steven Tyler has checked into a treatment program to work on his sobriety.
Mandalay Bay Headline Performers
While there are no current long-term residencies scheduled, Mandalay Bay's Michelob ULTRA Arena hosts a never-ending stream of talent for one-off shows. Recent performers include Rob Zombie, Gloria Trevi, Sublime, and more. Check out the Mandalay Bay events calendar here to see who will be performing during your dates.
Off-Strip Residencies
Westgate Resident Performers
Barry Manilow – The Hits Come Home! has performance dates at Westgate through June of 2022. With over 85 million records sold, we're sure there will be plenty of folks clamoring to see the icon live in Las Vegas. Tickets to see Manilow in person can be yours for as little as $55 plus fees.
Hopefully, we were able to help you find a current Las Vegas residency or headline performer that works for your tastes and dates of travel. Have a great time in Vegas!
Related: Las Vegas Show Options – Sorted by Genre: