Every October, the gaming industry convenes in Las Vegas for the Global Gaming Expo (G2E). Along with educational sessions and networking opportunities, manufacturers are eager to display new gaming technology to potential buyers on the expo floor. Showcased at this year's show were new table game concepts that will soon appear on casino floors in Las Vegas and around the country!
Typically, new adaptations of games were focused on attracting new customers and reducing labor costs associated with operating the game itself. With that in mind, we wanted to share some of the man trends that were on display.
See Also: Slot Machine Trends on Display at G2E 2019
Appealing Visual Features
One example of this was TCSJOHNHUXLEY's Blaze Craps table which featured lighting under the felt which communicated winning outcomes. As an additional benefit, lighting will likely draw players in off the casino floor, and aid novice players in learning the game.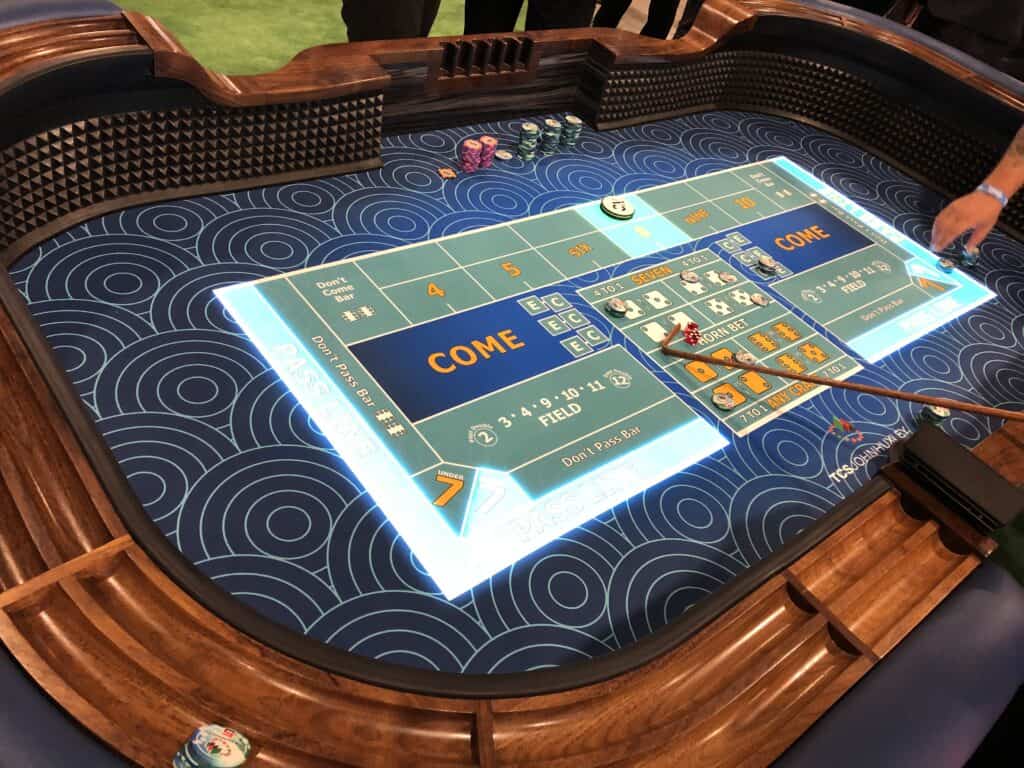 Digitization of the Table Itself
Could felt disappear completely? Probably not, but more and more table game concepts are utilizing digital screens as the playing surface as opposed to traditional felt. Below, Aruze's Shoot to Win Craps game employs a glass screen at the bottom of the table to display the layout and winning outcomes. Operated by only one employee, players shoot real dice and outcomes are manually entered by the dealer each roll. Player wagers are paid on individual betting screens that surround the table.
On that same note, Alfastreet's Roulete table utilizes a digital layout to display player wagers in addition to individual screens for players to place their bets. Players enter cash into a slot below the table under their screen.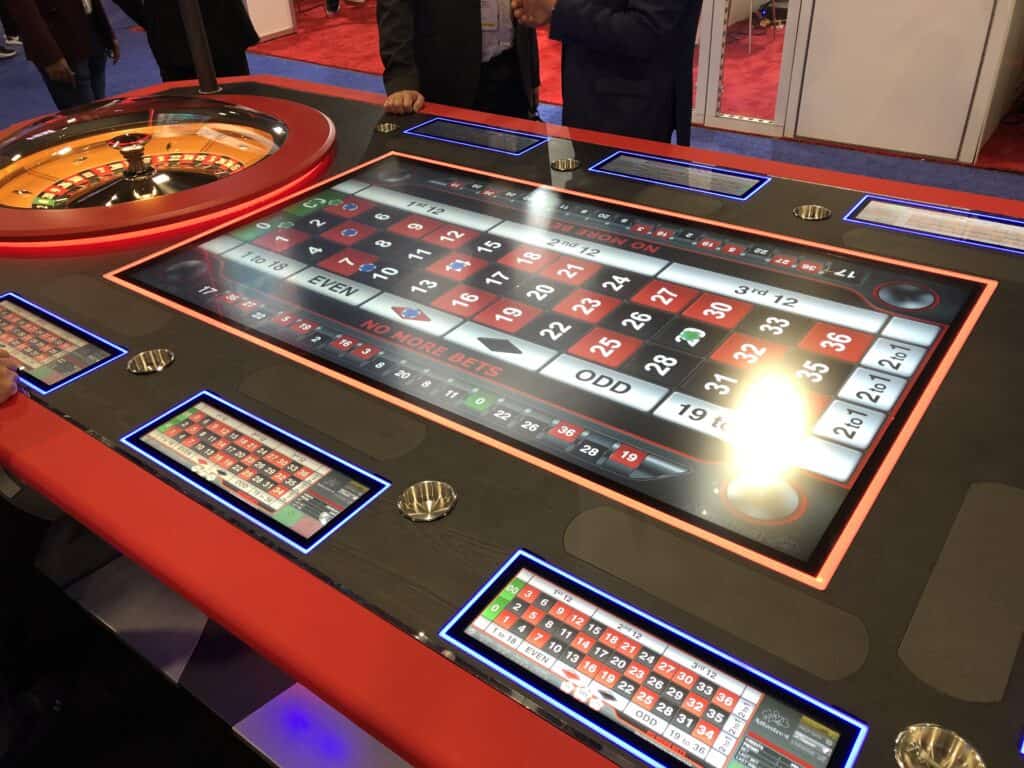 Personal Betting Screens Replacing Chips
As evidenced by the games pictured above, more and more new table game concepts come complete with personal betting screens. Players insert cash or a TITO slip, place and collect bets on screen, and then simply cash out via TITO at the end of their session. Obviously, the house benefits through reduced labor needed to run the game and reduced risk of incorrect payouts, but many players (often new players) also prefer betting on screen as opposed to with a person as the intimidation factor/likelihood of making a mistake is reduced.
Stadium Adaptations
Also with the goal of reducing cost, stadium adaptations allow one employee to deal a game to 10, 20, 30 players simultaneously who enter cash and place their bets on a personal terminal. You'll continue to see more and more set ups like this across Vegas.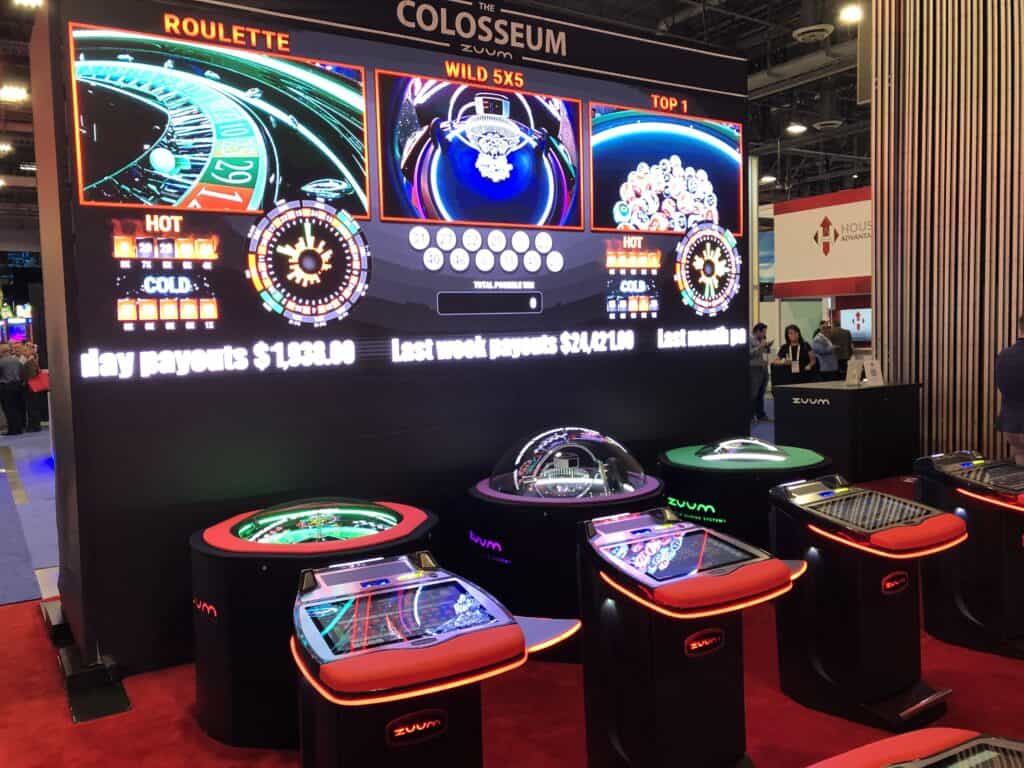 Reigning themes at G2E focused on compelling displays, digitization of the table itself and allowing the house to facilitate gaming activity while also reducing labor costs. Only time will tell which concepts will live on, and which will fall by the wayside. One thing is certain, casino gaming is changing and will continue to change.
See Also: New Slot Titles on Display at G2E