The Mirage first opened to the public in 1989, and cost $620 million to construct. The property's 3,044 guestrooms made it the largest hotel in the world at the time, although today it doesn't crack the top 10 biggest hotels in Vegas.
In addition to a substantial hotel, Mirage boasts over 100,000 square feet of gaming space, which Clark Griswold unsuccessfully explored in the movie "Vegas Vacation". Although the sprawling casino tends to steal the show, there are plenty of other things to do at Mirage besides gambling.
Before I dive into what there is to do at The Mirage, it's important to note that the property has been purchased by Hard Rock International. Over the next few years, the property will transition into its new identity as the Hard Rock Hotel and Casino.
At this point, it's difficult to predict what changes may occur, but they have announced that the volcano will be demolished and a guitar-shaped hotel tower will rise in its place.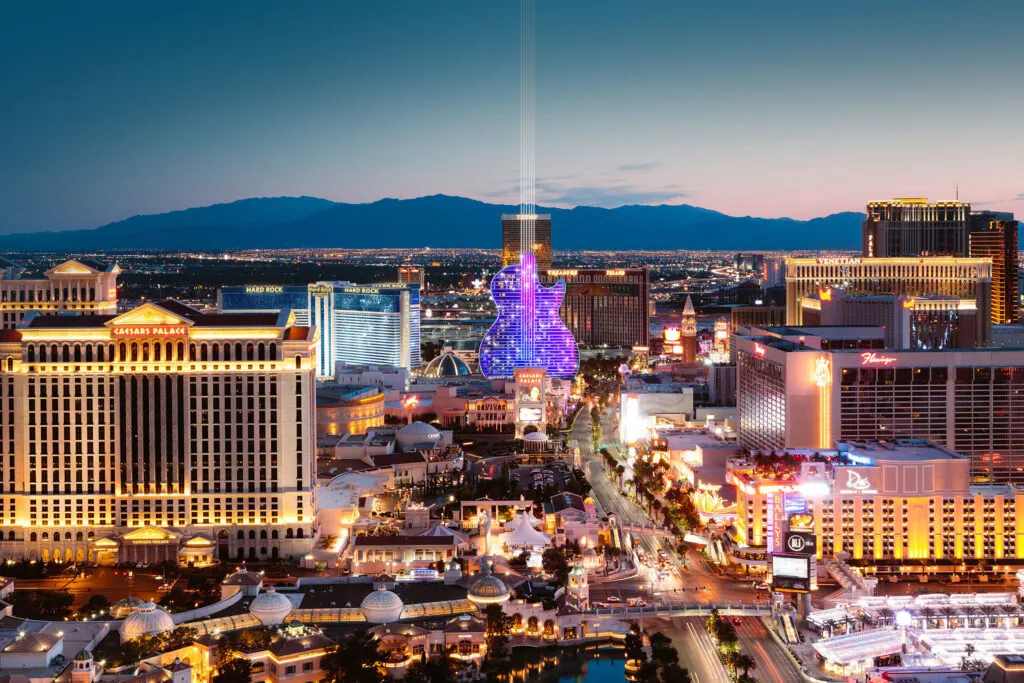 For the time being, things are "business as usual" at The Mirage, and minimal changes have been made to the entertainment lineup.
Related: The $20 trick. What is it, and should you give it a shot in Vegas?
Things To Do at The Mirage Las Vegas
See Beatles "LOVE": For those that enjoy both the acrobatic entertainment value provided by Cirque du Soleil shows, and music from the Beatles, this show could be something to check out.
Taking place in the 2,000+ seat Love Theatre, the show "explores the essence of love that John, Paul, George, and Ringo inspired". LOVE is highly regarded among visitors earning a 4.5/5 star rating on TripAdvisor with over 18,400 ratings submitted.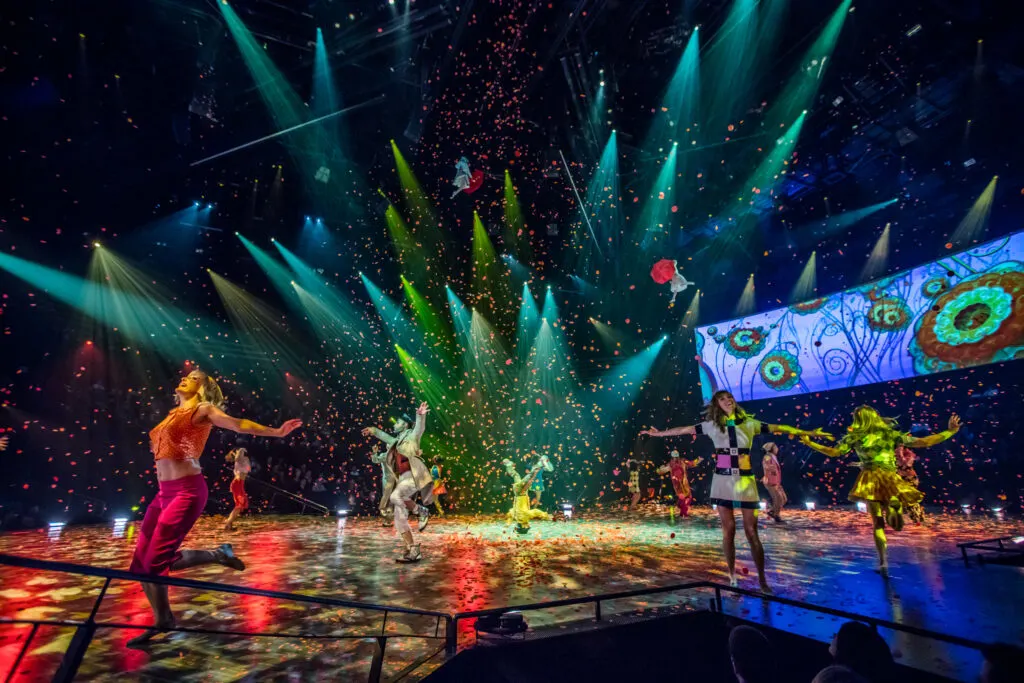 Aces of Comedy: Mirage hosts an impressive rotation of big-name comedians like David Spade, Ray Romano, Ron White, Tim Allen, and more as part of their Aces of Comedy show. If you're staying at Mirage and like a hearty chuckle, I recommend checking the calendar to see who will perform while you're in town.
My wife and I recently saw Daniel Tosh as part of the series and had a blast.
Shin Lim – Limitless: While there are numerous finalists from "America's Got Talent" that call showrooms on the Las Vegas Strip home, Shin Lim has won 2 times.
You can see his magic show at Mirage for as little as $39.99.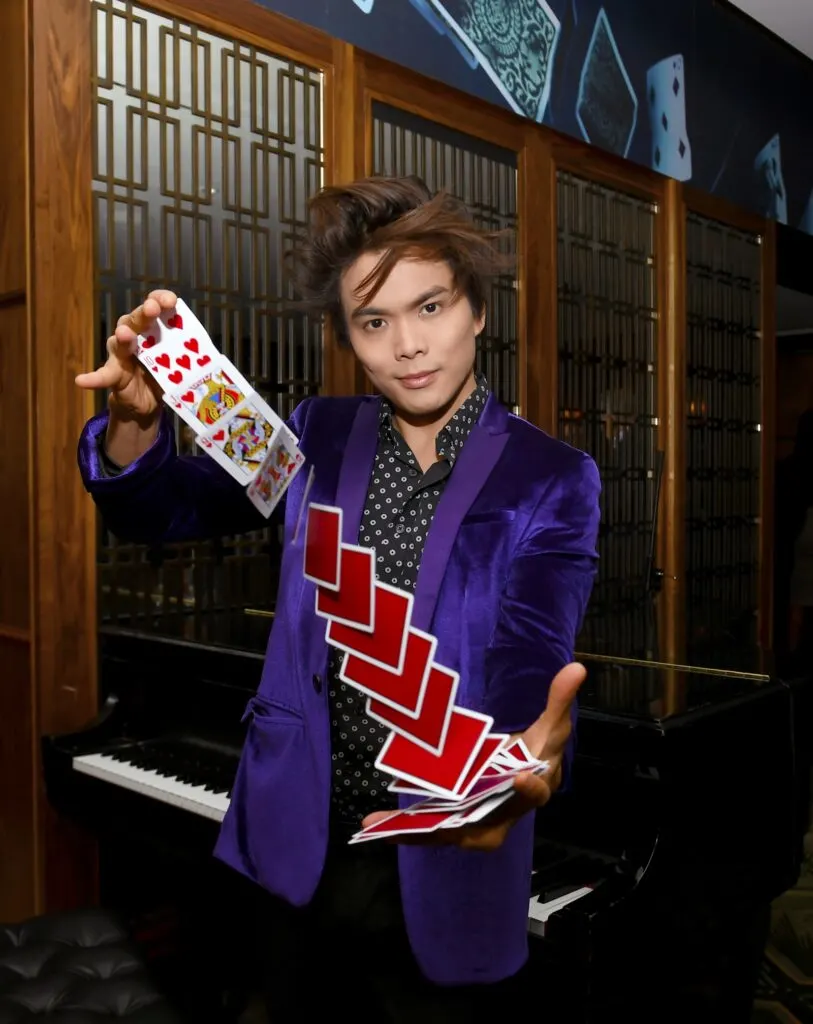 See the atrium and the aquarium: Nestled behind Mirage's hotel check-in desk is a 53-foot long, 8-foot tall, 20,000-gallon saltwater aquarium that is intended to mimic the Great Barrier Reef. The enormous aquarium is home to nearly 1,000 creatures.
After checking out the pufferfish, check out the nearby atrium. Comprised of a babbling brook, rich foliage, and a glass roof, Mirage's atrium feels akin to a jungle habitat.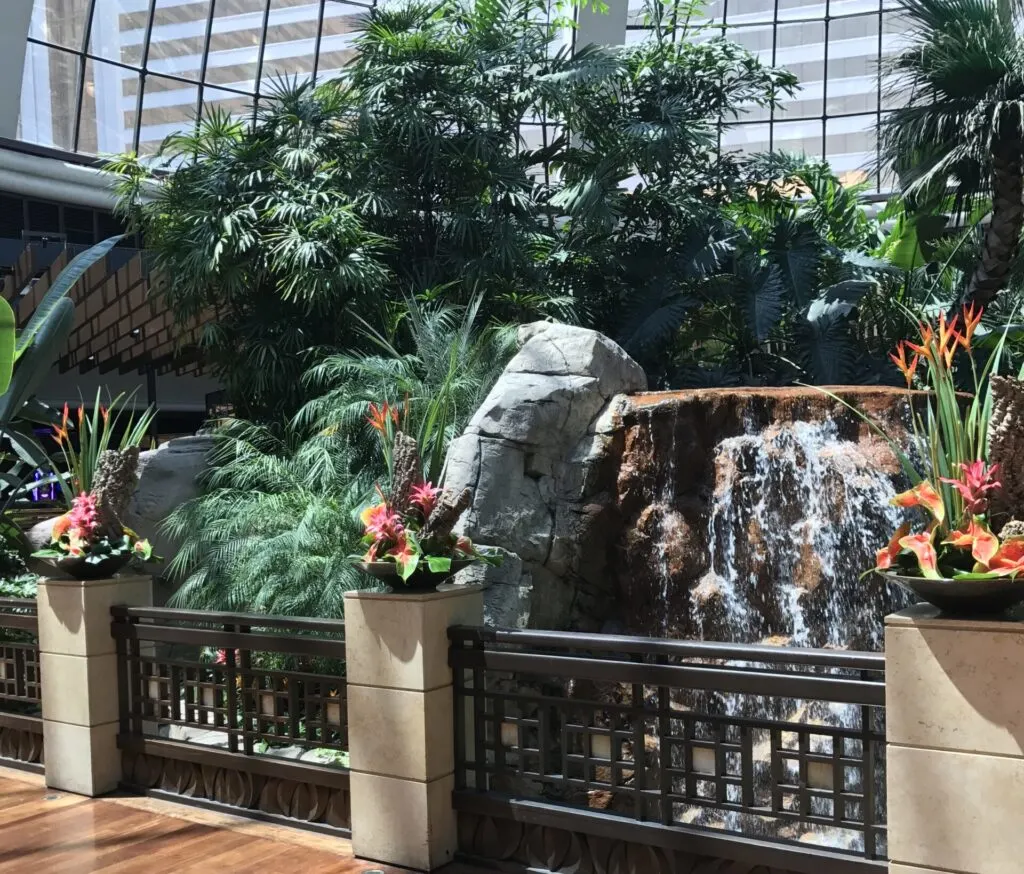 See an eruption: Among the most popular free attractions in Las Vegas, Mirage's volcano is choreographed to a drum composition created by the Grateful Dead's Mickey Hart as well as Zakir Hussain.
The show boasts over 150 "fire shooters" and culminates with a burst of flames over 60 feet into the air.
Grabbing a cocktail or two from the CVS across the street and posting up for the show is among our favorite things to do at The Mirage.
Enjoy the attraction while you can. As I mentioned, the volcano will be decommissioned as the property morphs into Hard Rock.
See an up-to-date Mirage Volcano show schedule here.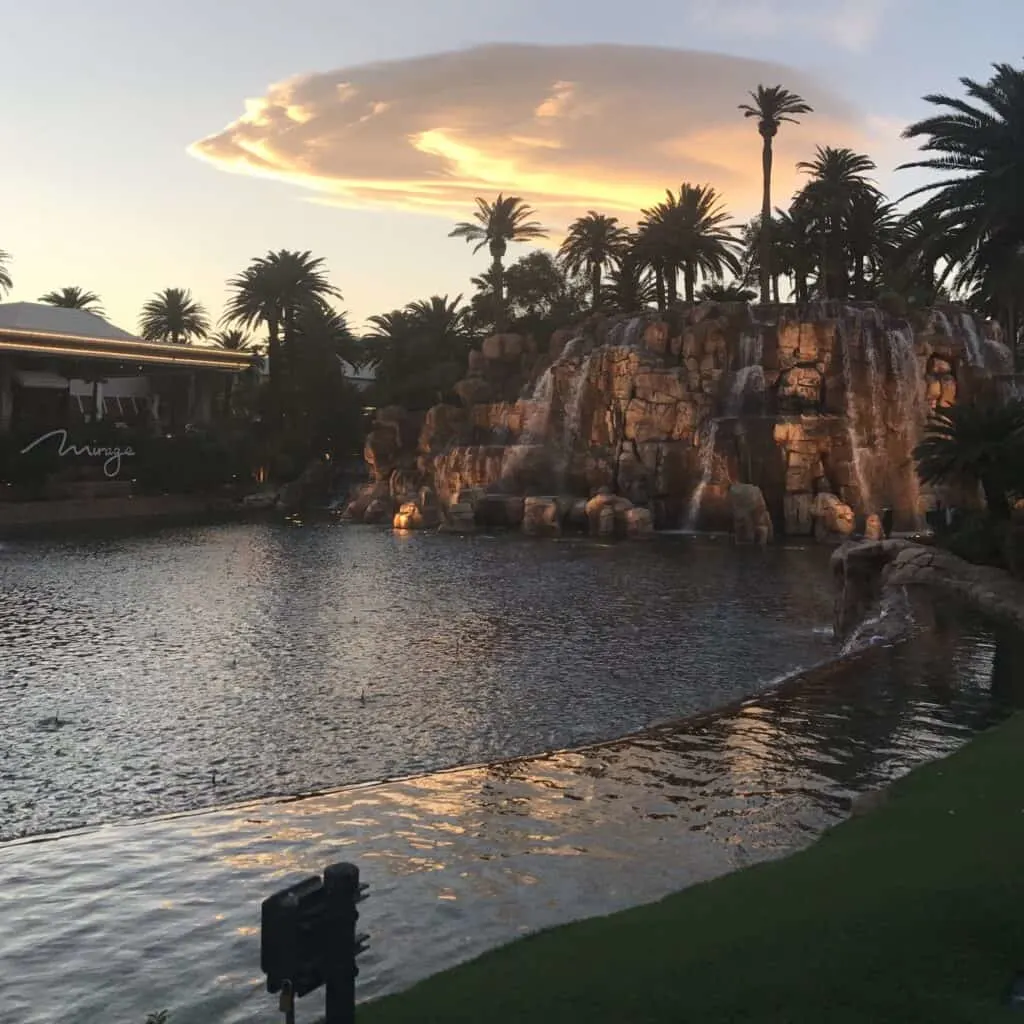 Enjoy the pool: If staying at Mirage, you'll want to carve out some time to spend by the pool which is a tropical oasis complete with palm trees and waterfalls.
The pool complex is comprised of 2 pools and 2 hot tubs, all of which are filled with saltwater.
Additionally, Mirage keeps at least a portion of its pool open year-round.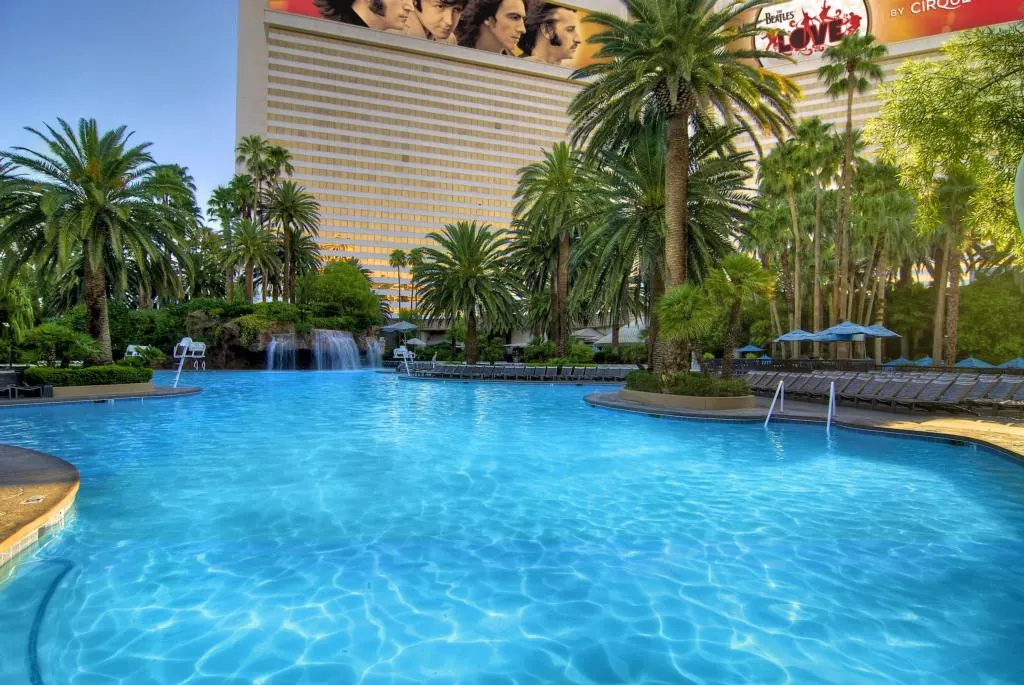 Ideas For Things To Do Near The Mirage
Mirage's location on the north end of the Las Vegas Strip means that there are plenty of things to do nearby.
You will certainly want to make time to walk through the spectacularly themed Venetian across the street, see the Forum Shops at Caesars Palace, and walk the LINQ Promenade.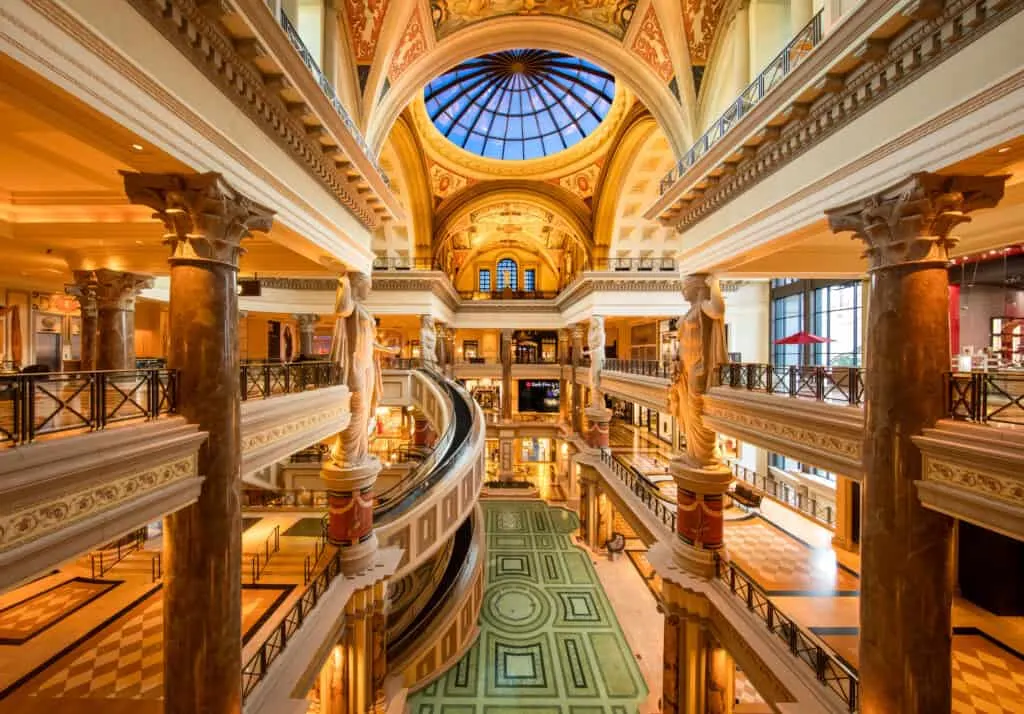 Bacchanal Buffet at Caesars Palace easily ranks among the best buffet options in all of Vegas and for good reason.
Inside, you'll find prime rib, crab legs, bone marrow, and other upscale options, many of which are served as individual portions.
No, it's not cheap – But it is worth it.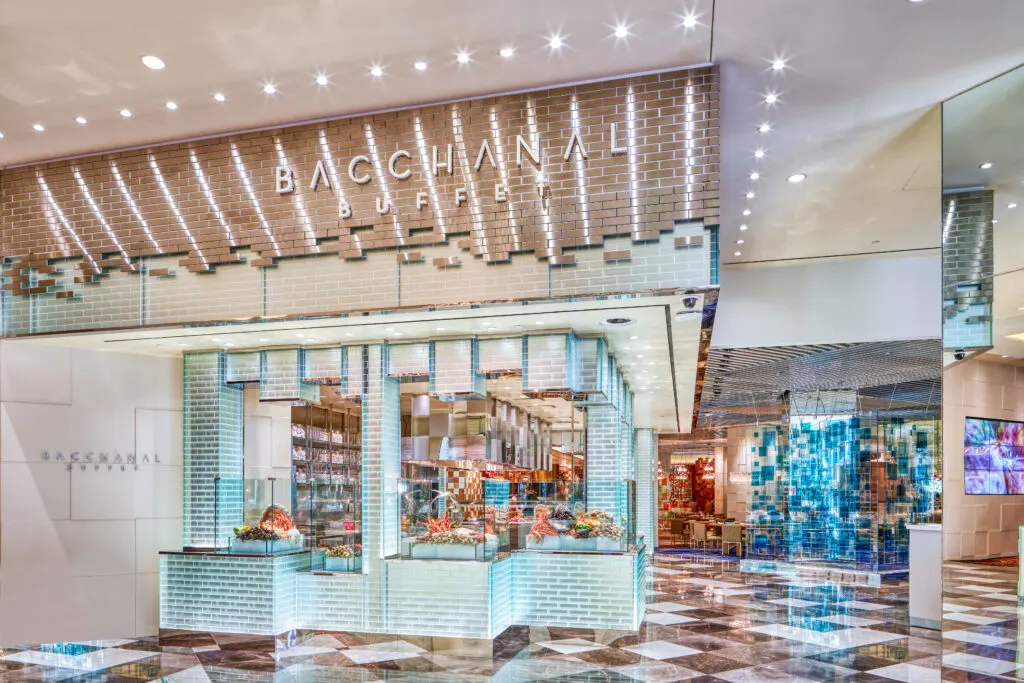 If heights are your thing, I suggest taking a cheap Uber to STRAT to enjoy the views from their SkyPod observation deck.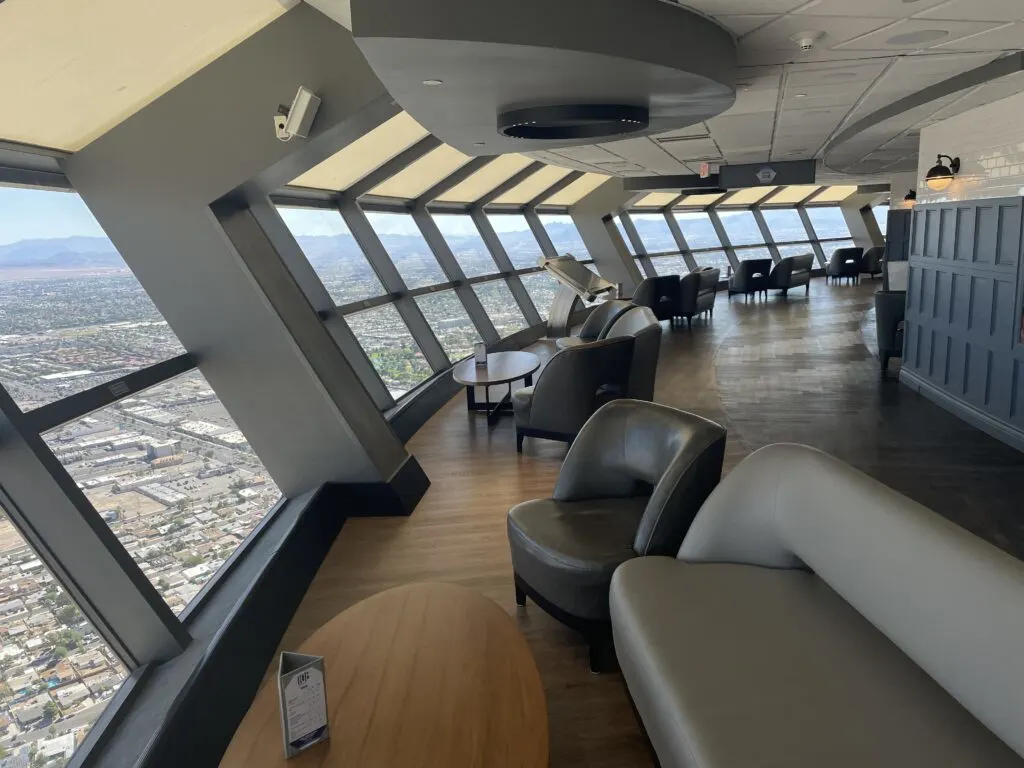 An abundance of cheap restaurants and drink deals are available just to the south in the Miracle Mile Shops at Planet Hollywood.
My favorite budget-friendly option is the $5.99 lunch menu at Ocean One.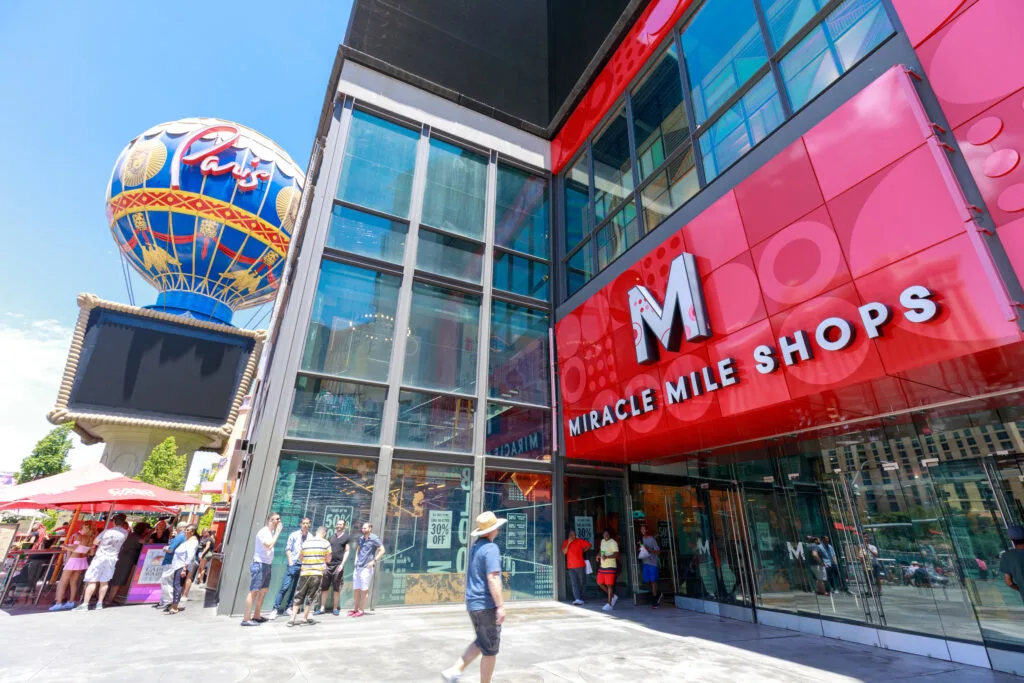 Two doors down, Cosmopolitan has three of the more unique speakeasies in Las Vegas – I've put together instructions for finding Ghost Donkey, The Barbershop, and The Ski Lodge.
Of the three, my favorite was The Ski Lodge, pictured below.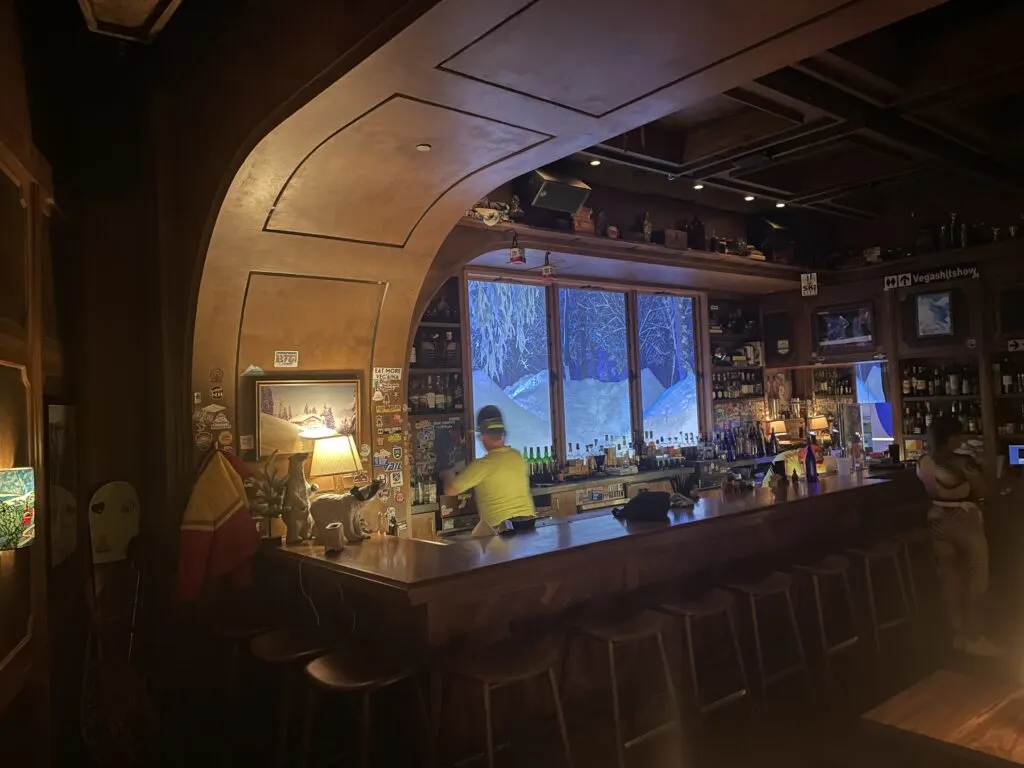 After your cocktail, hit "Secret Pizza" – A hidden pizza by the slice joint!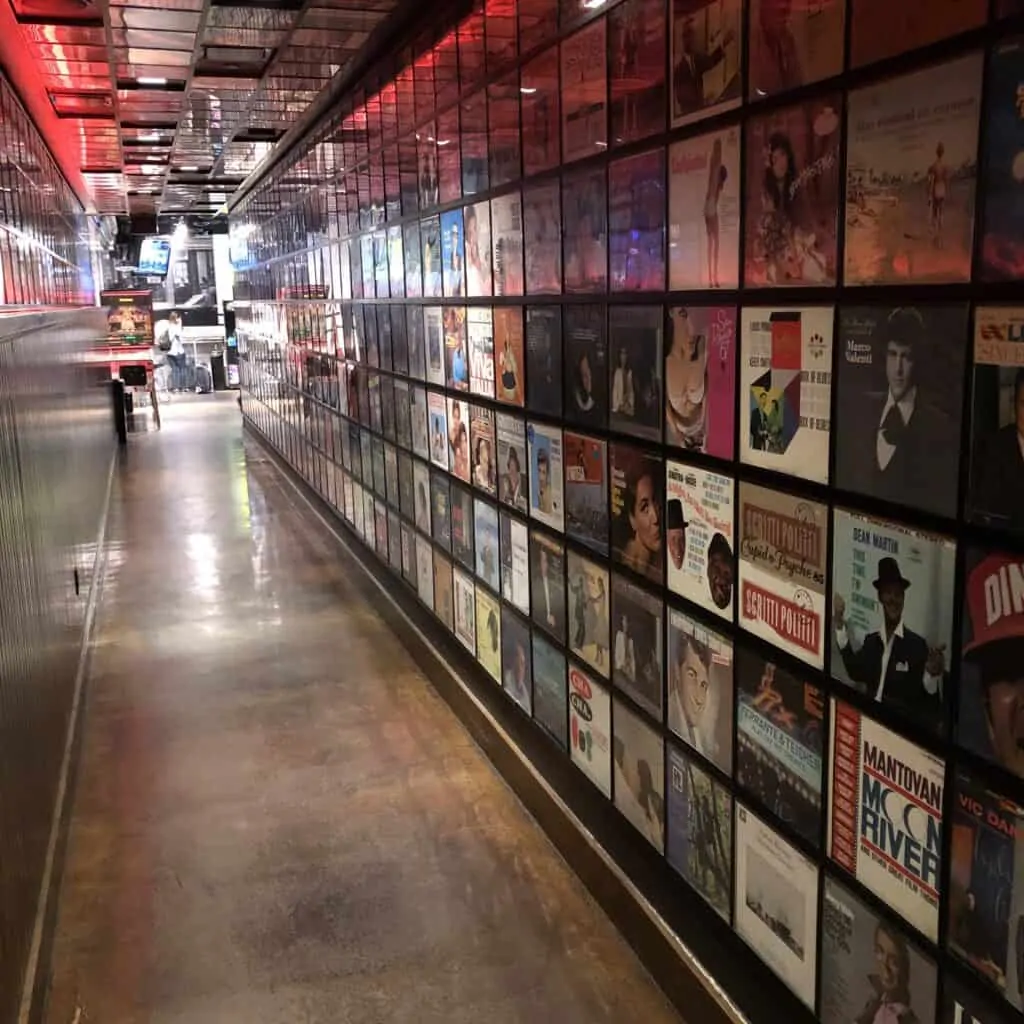 If cheap blackjack is what you seek, check out the stadium setup to the north at TI that offers limits below $5. The game is dealt live, although you're betting on a kiosk.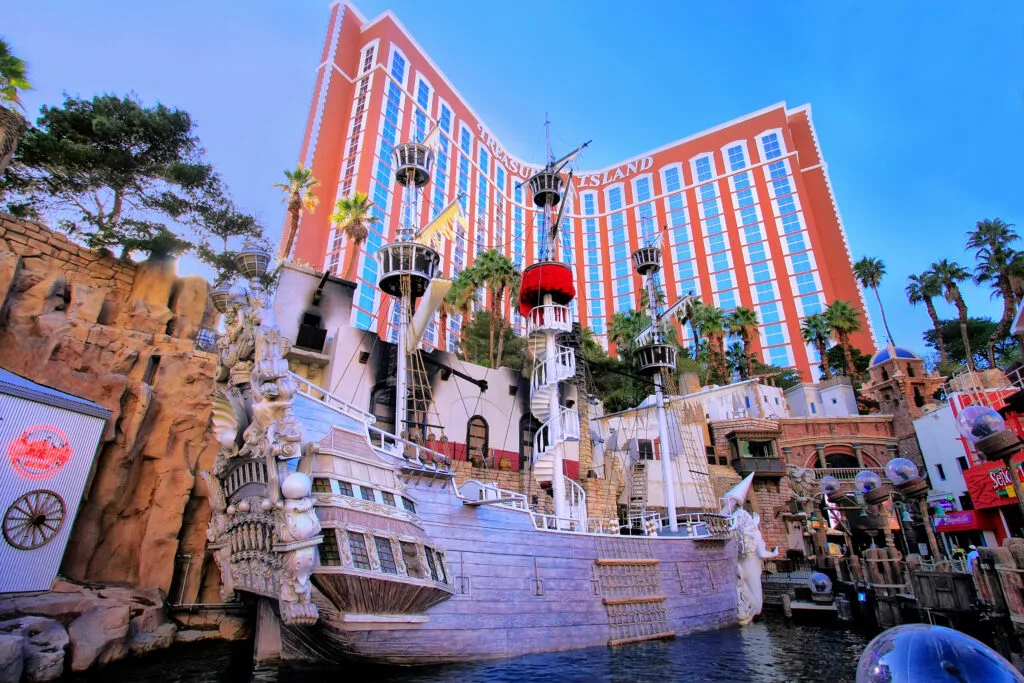 There is no shortage of things to do at The Mirage or nearby on the Las Vegas Strip.
Hopefully, we were able to help you add an item or two to your Las Vegas itinerary! For more ideas, check out our property by property roundup of things to do on the Strip.
See Also: Things to do with Kids in Las Vegas – There's a LOT.
Feature Image: ©photo7/123RF.COM
I'm a former software salesman turned Vegas aficionado. While the craps table is my preferred habitat, I pull myself away to explore new attractions, shows, restaurants, and outdoor activities around Las Vegas with the intent of sharing my experiences.
Ultimately, I just want to help folks plan a better trip and save a few bucks in the process.