When ranking Las Vegas Strip resorts, Wynn is at the top of the list. Few others can match the luxury of the hotel's 2,063 guestrooms, gaming floor, dining options, and ancillary amenities.
Even prior to entering the resort, guests stroll past thick foliage, waterfalls, and scenery which act as an appetizer for the luxury that awaits inside.
The image of quality that Wynn exudes extends to their free Lake of Dreams show which runs daily.
Wynn's Lake of Dreams, the setting of the show, is comprised of 1,000,000 gallons of water and a 40-foot waterfall that acts as a tranquil sight during the day but transforms into an artistic display by night.
Related: Buy the exact fragrances used in Las Vegas casinos, including Wynn.
The Lake of Dreams production uses the lake's surface and waterfall as a brilliant 1/2 acre screen which is illuminated by 4,000 submerged lights. Wynn employs a crew specifically to maintain the show's equipment, move props around, and make sure things go according to plan at showtime.
Stick around to see multiple shows as Wynn mixes in various storylines nightly that employ unique props and effects.
Wynn Lake of Dreams Show Times
Lake of Dreams is scheduled to run every half hour starting at dusk.
Where is the best place to watch Lake of Dreams?
In my opinion, the best spot to watch Lake of Dreams is from the patio of either Bar Parasol or the Aft Cocktail Deck with a drink in hand ($20-$25 price range). Although seating can be in high demand, I've found it to be worth the wait.
The show is also visible to guests from the North Show Terrace for free. Guests dining at Wynn's SW Steakhouse and Lakeside also have views of the production.
Unlike other free shows in Las Vegas, Lake of Dreams cannot be seen from outside the resort.
Tips and Tricks for your Wynn trip
Take in Wynn's atrium garden and floral carousel. Another stunning free display.
Take time to explore Wynn's Plaza Shops. The luxurious nature of the mall and art on display is pretty impressive, even if you're not the shopping type.
After watching Lake of Dreams, head over to Eastside at Encore for their Dueling Piano show which is free to enter and kicks off nightly at 9:30pm.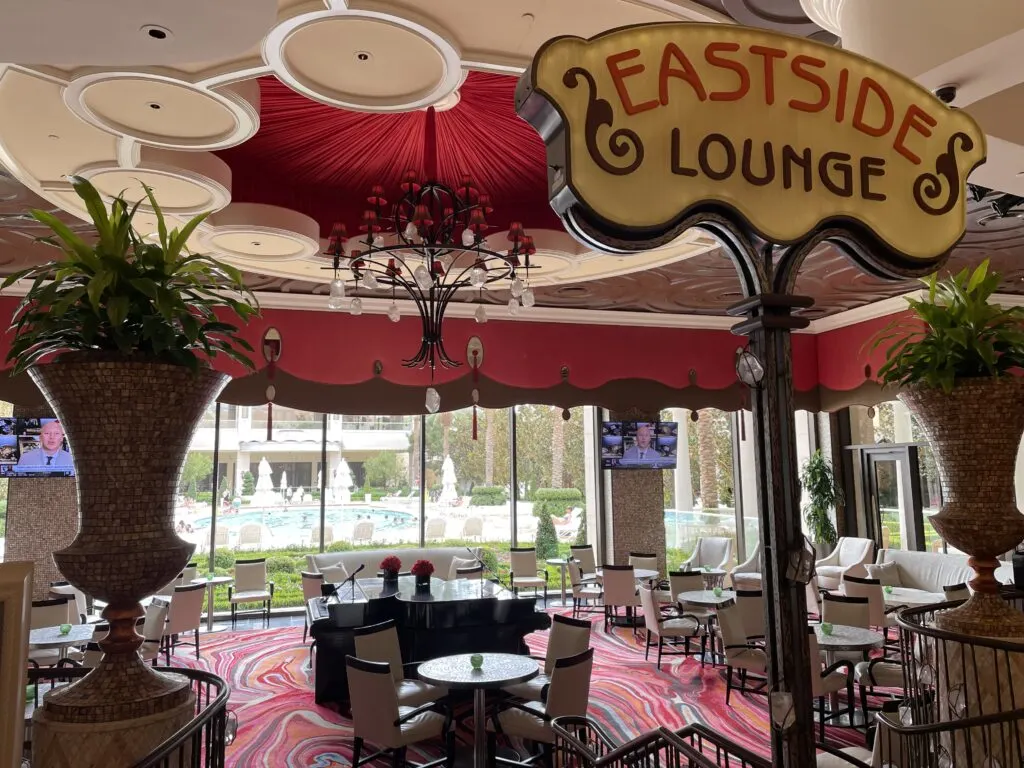 See Also: Looking for more free Las Vegas attractions? Check out my complete list of free things to do in Las Vegas.
I'm a former software salesman turned Vegas aficionado. While the craps table is my preferred habitat, I pull myself away to explore new attractions, shows, restaurants, and outdoor activities around Las Vegas with the intent of sharing my experiences.
Ultimately, I just want to help folks plan a better trip and save a few bucks in the process.