A trademark feature of any Las Vegas casino is the distinctive scent that's immediately noticeable as you enter the property.
While some visitors find fragrances used in the casino to be offensive, others adore the distinct fragrance of their favorite property.
A psychological tactic, resorts carefully select aromas to support their brand image, mask unpleasant odors, and keep you parked in front of a slot machine longer.
In Fact, an early 90's study by Dr. Alan Hirsch looked at how fragrances affected "coin in", or money gambled, by comparing stats from the gaming floor when scents were used vs. not. Long story short, the use of fragrances resulted in a 45.1% increase in money gambled.
Most Vegas regulars have a favorite Las Vegas casino aroma that keeps them coming back. Many of us crave the moment the smell hits our nostrils after being away for months or even years. It can be a nostalgic sensation, immediately reminding you of past trips, big wins, and good times.
I got to wondering – Is it possible to purchase Las Vegas casino fragrances for use at home? After all, what better way to get over the post-Vegas blues than giving your home the distinctive scent of properties such as Mandalay Bay, Aria, or Wynn?
Las Vegas Casino Scents for Sale for Use at Home
Aroma Retail, a company specializing in gaming and retail aroma systems sells the exact scents used in Las Vegas casinos for home use. Scents are available in a few different forms that include candles, diffusing oil, and room sprays.
There are two easy ways to shop:
Click your preferred product (candles, diffusers, etc.) below, and then select the casino's scent you want from the dropdown menu.
Click your preferred resort scent (scroll down), then select your preferred product (candles, diffusers, etc.) associated with that scent. Note that it's easier to shop for MGM Resorts properties this way.
Popular Casino Scents Offered
You can also shop by scent. Simply click your desired casino fragrance and then you'll be able to select what type of product you want from the dropdown (candle, diffusing oil, etc.).
Note: Aroma Retail's product pages for scents used at MGM Resorts properties no longer mention the name of the resort the fragrance is used in – Rest assured, the scent we link to below is the exact same fragrance used at the property.
For those of you that are nostalgic, Monte Carlo's former "Pomegranate and Sage" scent is still available for purchase.
As Aroma Retail offers Las Vegas casino fragrances in convenient forms such as candles, reed diffusers, diffusing oil, room spray, and offer the ability to mix & match, there is surely an option that will work in your home or make for a gift sure to be a hit.
See Also: Ways to save money in Vegas – Check out these simple strategies!
Feature Image: ©belchonock/123RF.COM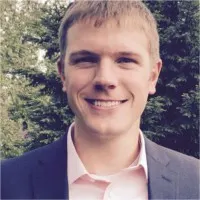 I'm a former software salesman turned Vegas aficionado. While the craps table is my preferred habitat, I pull myself away to explore new attractions, shows, restaurants, and outdoor activities around Las Vegas with the intent of sharing my experiences.
Ultimately, I just want to help folks plan a better trip and save a few bucks in the process.