While it gets tougher and tougher to find a good deal on the Strip, Downtown Las Vegas stands ready to welcome value-focused visitors with open arms. Resort fees downtown pack a lesser punch, parking is cheaper and food/drinks tend to be a better deal.
Where can you find a cheap drink or cocktail downtown? We thought we would compile a list of our top happy hours and all-day values on or near Fremont Street.
Note that happy hour deals change frequently. While we'll do our best to keep this updated, we also link out to the specific deal so that you can verify the terms are still accurate before making the trip.
See Also: Best Las Vegas deals currently on Groupon – Many of which for food & drink.
Downtown Las Vegas Drink Deals
Banger Brewing: The downtown craft brewery offers $2 off all beverages during their two happy hour windows of 1 pm – 3 pm and 10 pm – midnight daily.
Craft beer fans should note that Banger Brewing is also offering a "Beer Experience" Groupon Deal for either 2 or 4 people that will supply you with beer, and a souvenir pint glass. Unlike happy hour, that offer is good any time of the day.
Pizza Rock at Downtown Grand: The pizza place we deemed the best in Vegas runs happy hour Monday through Thursday from 3 pm – 6 pm. Deals offered include $5 well drinks and $5 32 oz. cans of PBR, and $2 off all draft beer, wine, and cocktails. Sweetening the deal are the food deals that include $5.5 Italian Fries and $6 Personal Pizzas among other offerings.
Triple George at Downtown Grand: Happy hour at Triple George runs from 3 pm – 6 pm Monday through Friday and features $5 draft beers, wine, and well drinks. Both martinis and mules are $6. Food deals are also offered and include $9 Fried Calimari, $14 Crab Cake Bites, and $10 Charred Octopus.
Mickie Finnz: Happy hour at Mickie Finnz is offered Monday – Friday from 4 pm – 7 pm. Deals include $6 Coors Light/well drinks, house wine, and margaritas Monday through Friday. Also offered are a selection of appetizers to include Queso and Chips, Bacon Tots, and Boneless Buffalo Wings for $6.
Bloody marys are available for $5 on Saturday and Sundays from 11 am – 3 pm.
Filament Bar at Fremont: Along with a unique "lighting" themed ambiance, Filament serves up $3 Heineken 24-hours per day.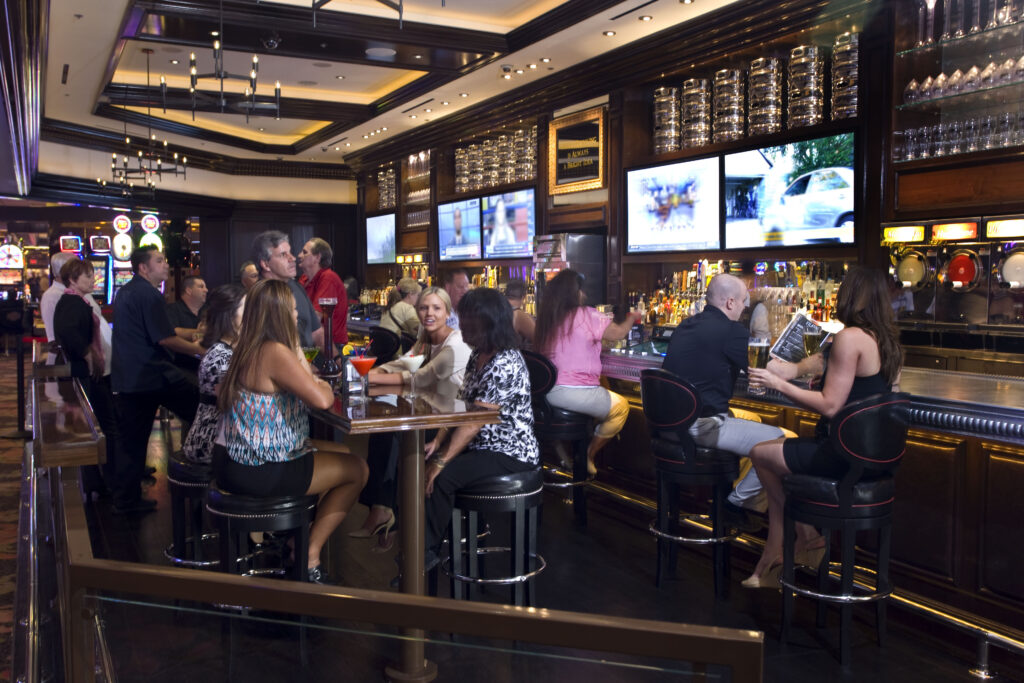 Grotto at Golden Nugget: Happy hour at Grotto runs Monday – Friday from 4 pm – 6 pm with a rotating selection of deals. A late-night happy hour is available at the bar only Sunday – Thursday from 10:30 pm – midnight.
Chart House at Golden Nugget: Sure, the drinks are great, but you'll be mesmerized by Chart House's 75,000-gallon tropical fish tank which serves as the focal point of the bar. Happy Hour deals run from 4 pm – 6 pm Monday – Friday and include $6 wine, $4 bottles of domestic beer, $5 well drinks, and discounted food selections. Deals are limited to the bar and lounge area.
Chicago Brewing Company at 4 Queens: Living up to the value proposition that 4 Queens is celebrated for, Chicago Brewing offers $2 off draft beers and 50% off house wine/well drinks from Sunday – Thursday during their 3 pm – 6 pm happy hour deal. Note that the deal isn't valid at the gaming bar.
Oscar's at Plaza: The popular steakhouse overlooking Fremont Street offers happy hour from 5 pm – 7 pm from Wednesday – Sunday. Included in the deal are $3 domestic bottles, $6 well drinks, $7 wine. Discounted food is also offered.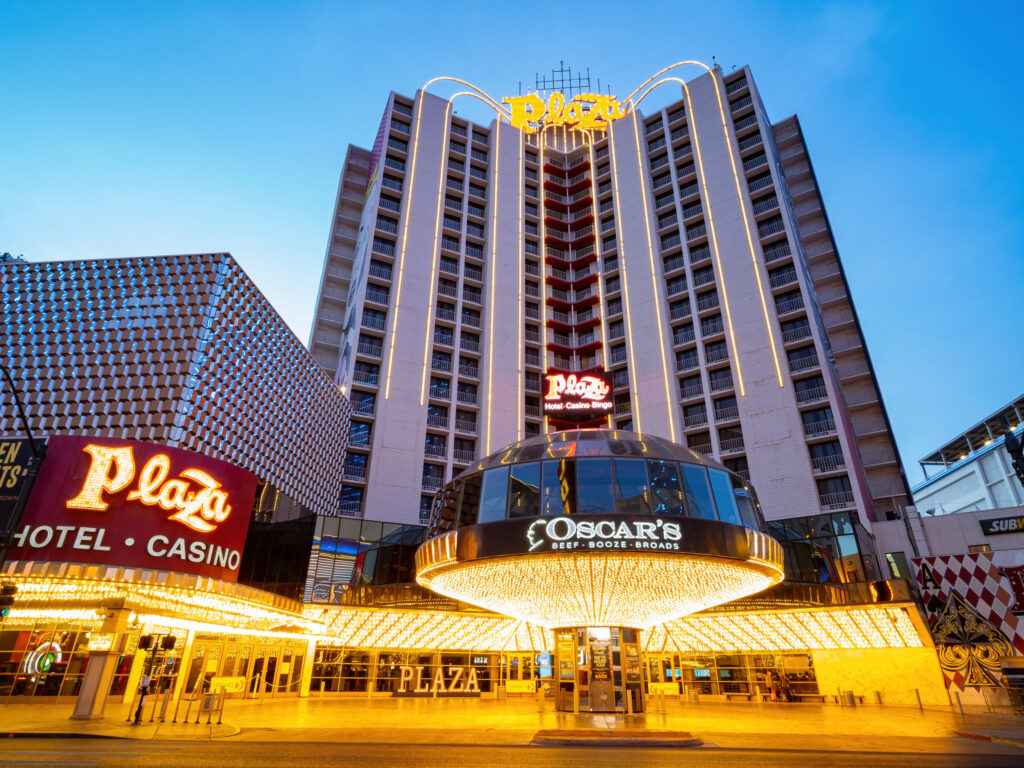 Cadillac Mexican & Tequila's at Golden Nugget: Happy hour runs from 4 pm – 6 pm Monday – Friday and features $4 domestic beers, $5 well drinks, $5 margaritas, $5 craft beer, $6 wine, and discounted food options.
Parlour Bar at El Cortez: Happy hour deals run daily from 5 pm – 7 pm and feature $3 Draft Bud Light, $4 Modelo Draft beer, $4 New Amsterdam, Bacardi, and Jim Beam drinks, and $5 Tito's/Jameson cocktails.
Ike's at El Cortez: Like the Parlour Bar, Ikes offers a 5 pm – 7 pm happy hour daily that features $3 Bud Light drafts, $4 Anchor Steam, Modelo, or Negra Modelo draft beer. Additionally, cocktails made with New Amsterdam Gin, Bacardi, and Jim Beam are $4. Cocktails crafted with Tito's, Jameson, or 1800 Tequila are $5.
Hennessey's Tavern: serves up $5 23 oz drafts, wine, sangria, margaritas, and other select cocktails from 4 pm – 7 pm Monday – Friday as part of their happy hour. Select appetizers, including their Buffalo Cauliflower, Garlic Parmesean Pretzel Poppers, and Cajun Seared Ahi are also only $6 during that timeframe. Additionally, they serve $6 Greyhounds, Screwdrivers, and Vodka Lemonades all day.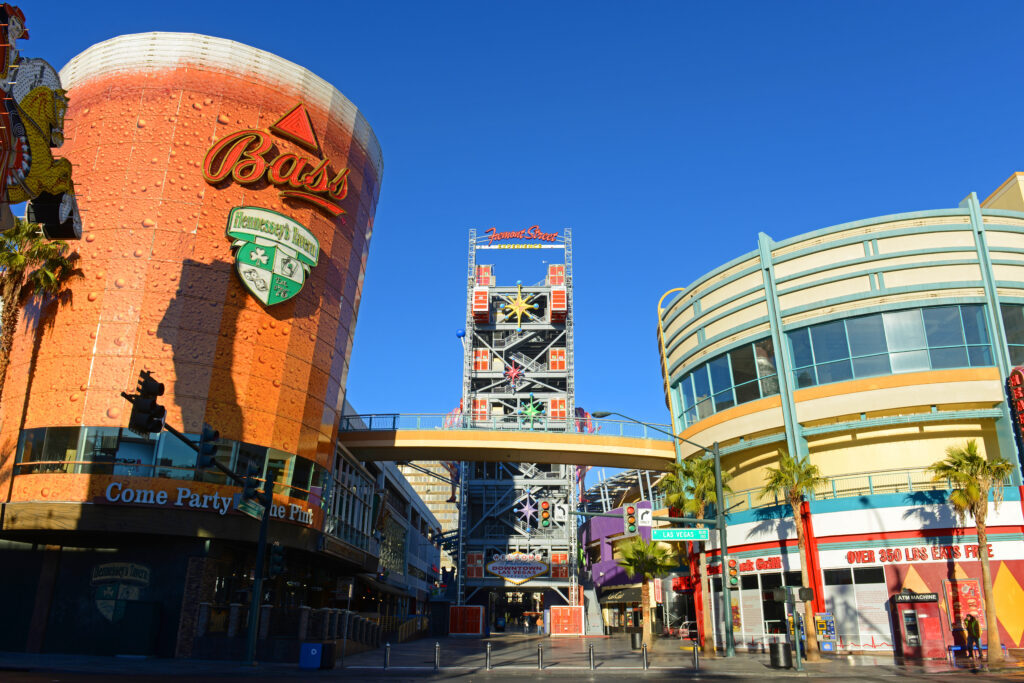 Bin 702: Located in the Downtown Container Park, Bin 702 runs a daily happy hour from 3 pm – 6 pm which features $5 local pints, $6 well drinks, $7 wine, and $20 wine bottles. Local beer selections include brews from Crafthaus, Tenaya Creek, and Mojave Brewing among others.
Stick around afterward to watch the praying mantis fire show at the entrance of the Container Park!
The Underground Speakeasy: A unique speakeasy experience at the Mob Museum, a happy hour is offered Sunday – Thursday from 5 pm – 7 pm and offers guests $2 off all beer, wine, and cocktails. The typical sticker price of a drink ranges from $6 (beer) to $10 – $15 for cocktails and wine. While not the cheapest drink on Fremont Street, it's pretty cool.
More on how to get into the Mob Museum speakeasy here.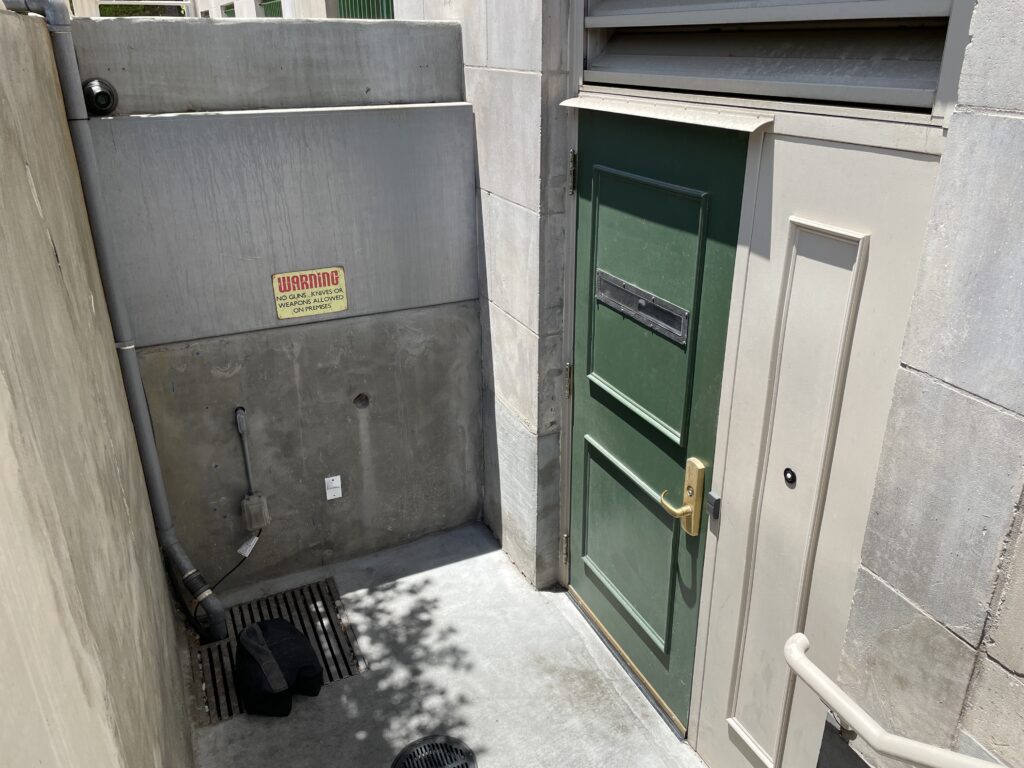 Nacho Daddy: While known for their scorpion shot, Nacho Daddy also offers a rotating selection of ever-changing drink deals at their downtown location. Current happy hour deals offered can be found by navigating to Nacho Daddy's website and looking under "specials".
Cat's Meow: A karaoke bar found in Neonopolis, Cat's Meow offers 2 for 1 drinks daily from 5 pm – 8 pm as part of their happy hour.
Downtown Cocktail Room: Right across the street from Hennessey's Tavern in Fremont East, the Downtown Cocktail Room offers a "Halfy Hour" from 5 pm – 7 pm Tuesday through Saturday. As the name would suggest, the deal entitles you to half off everything in the bar.
The Smashed Pig: Also found on Fremont East, The Smashed Pig offers a happy hour from Wednesday – Friday from 4 pm – 6 pm. Notable items that are part of the deal include a $3 PBR, $6 red/white wine, and $6 well drinks in addition to a number of food items priced at $6.
Eureka!: Situated across the street from El Cortez, Eureka! offers a Monday through Friday "Hoppy Hour" from both 3 pm – 6 pm and again from 9 pm – close. A beer type, which will be noted on their sidewalk chalkboard will be available for $5. They also serve $7 wine, $8 cocktails, and discounted food during that time.
Le Thai: Although a Thai restaurant may not come to mind first when looking for cheap drinks downtown, Le Thai offers a unique selection of beers worth mentioning. Happy hour runs Monday – Friday from 3 pm – 6 pm and features $4 Tsingtao, $4 Chang, $4 Singha, and $4 Tiger. A selection of cocktails is also offered for as little as $6.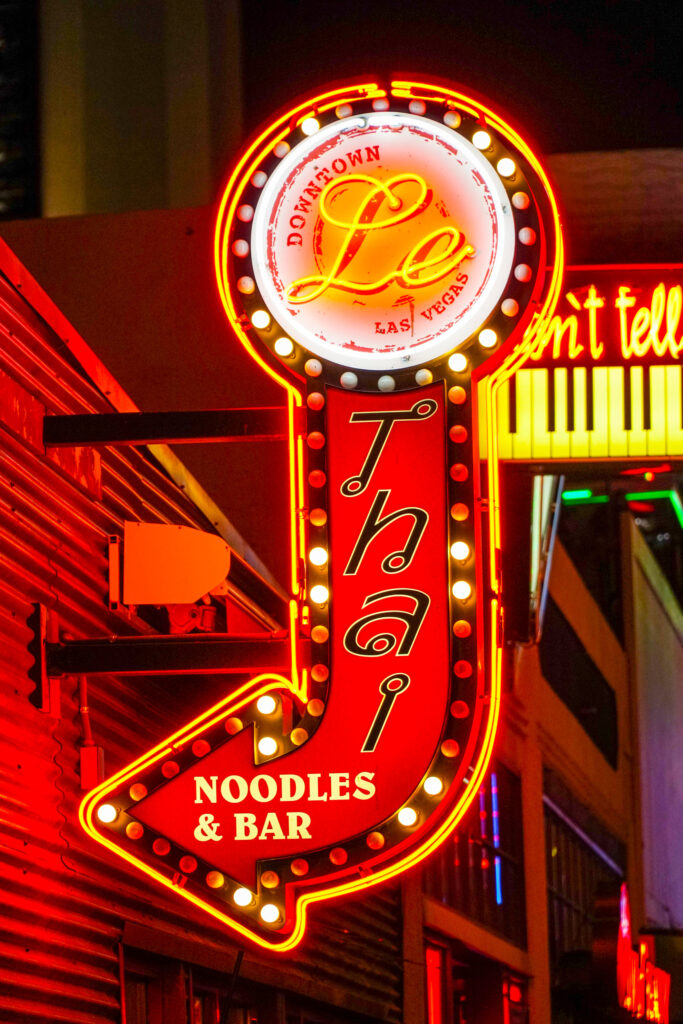 Triple 7 Brewery at Main Street Station: While there isn't a current happy hour deal, Triple 7 serves $6 16 oz. craft beers around the clock. Upgrading to a 24 oz. beer will set you back only $7.50. Main Street Station and Triple 7 just reopened following a prolonged shutdown. We are hopeful happy hour deals return soon!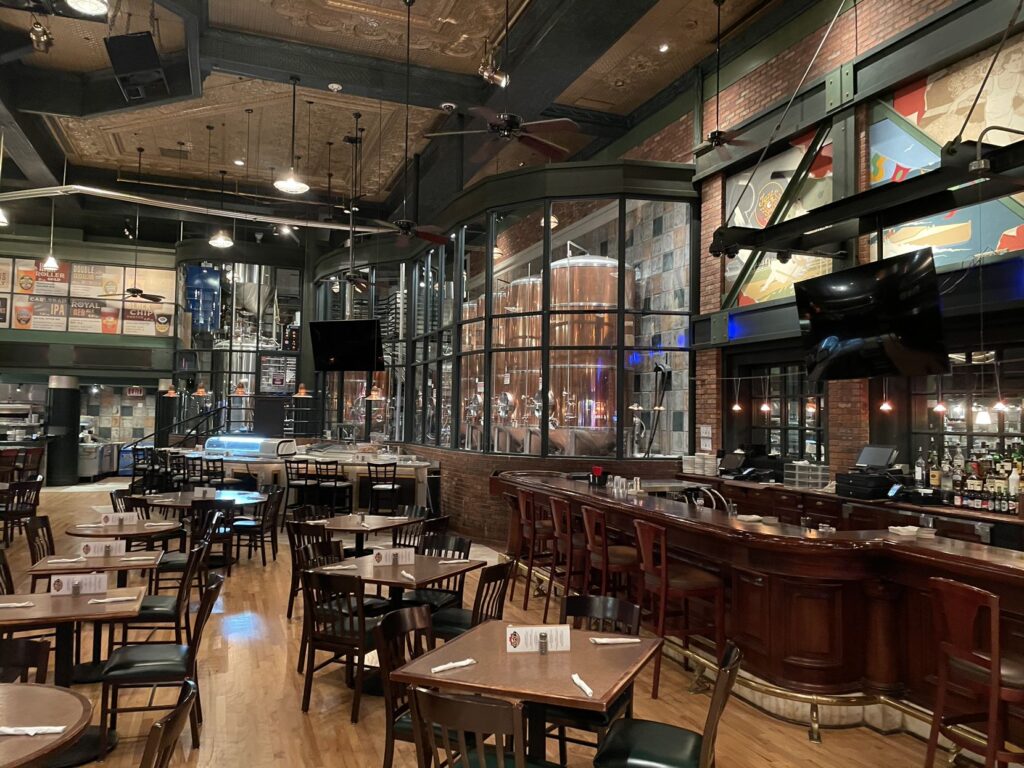 Lastly, and least glamorous: The cheapest beers you'll find on Fremont Street can be had at one of the convenience/gift stores in the area. Pick up tall 16 or 24 oz. can for $2-$3 bucks and take it to go.
Just note that due to different open container laws downtown vs. the Strip, open containers technically need to be purchased from a Fremont Street bar and be in a plastic cup. According to the rules, you are not supposed to buy a can of beer and crack it open to go.
In our experience, however, walking with an open can of beer doesn't usually get you into hot water if you are not being obnoxious.
Related: Las Vegas bar coupons currently available on deal sites.
Feature Image Credit: ©mkopka/123RF.COM