Las Vegas has built a reputation as being an adult playground, with many opting to leave the kids at home. The reality though, is that there's an abundance of things to do in Las Vegas with kids.
While adult vices still command the lion's share of the attention, resorts have been adding more and more family-friendly attractions and things to do that appeal to all ages. Common kid-friendly attractions include thrill rides, museums, virtual reality experiences, and more.
Below, I'll leverage the expertise I've gained over countless trips to share the most complete list of things for kids to do in Las Vegas available on the internet.
Related: Stay at a kid-friendly resort on the Las Vegas Strip! Here are your options.
GLOW at Resorts World: On the topic of free shows, Resorts World runs a video production on the hour from noon to 1 am that's choreographed across the resort's exterior LED displays. Shows take the audience into a bioluminescent ocean, a synthwave cityscape, and even on a "psychedelic" trip to space led by a cat.
Virtual Reality at MGM Grand: Players will choose from a handful of VR game options and complete for 30 minutes. The VR arena is a 2,000-square-foot room that transforms into a virtual world once the headset is on. Parents, feel free to join in on the fun, as non-gamers will also enjoy this attraction.
Canyon Ranch Rock Wall: Found in The Venetian's Canyon Ranch Spa is a 40-foot tall rock wall that your kids can attempt to conquer. This particular kid-friendly activity is limited to those aged 10 – 17 and parental supervision is required.
Play a Par 3 Golf Course: While Vegas is home to numerous golf courses, both the Angel Park Golf Club and the Las Vegas Golf Center offer a short par 3 that could be an appealing outdoor activity for kids in Las Vegas. Another unique feature is that both courses are illuminated at night, making play after sundown possible.
Taste Test at the Coca-Cola Store: Buy the sampler tray of popular sodas from various countries around the world at the Coca-Cola Store. You'll enjoy watching your kid's facial expressions as they realize what tastes good elsewhere, doesn't always agree with our flavor palate.
Activities for Kids Downtown Las Vegas
Gene Woods Racing "Drift" Experience: Also located in Neonapolis, this indoor track is specifically designed to test your drifting skills. The go-karts are all-electric meaning no fumes and quick acceleration.
Cowabunga Canyon: Desert summers are hot, and one activity I recommend for kids in Vegas is cooling off at Cowabunga Canyon (formerly called Wet'n'Wild). Between their water slide options, pools, and lazy river, your kids will have a blast.
Cowabunga Bay: Another water attraction, Cowabunga Bay will also delight your kids with numerous waterslides, a lazy river, wave pool. The park, located in Henderson and is likely worth the 20-25 minute drive from mid-Strip resorts if you are seeking to beat the heat with your family.
Indoor Skydiving: You don't have to jump off a plane, or off the Strat's SklyPod for a thrill. Instead, enjoy a simulated free fall at Las Vegas Indoor Skydiving. The 120 mph winds generated by their 1,000 horsepower fan will give your kid a similar thrill, but closer to the ground.
Rex Center: While more popular with locals than tourists, the Rex Center is a short distance from the Strip (behind Wynn) and offers mini-golf, go-karts, laser tag, rock climbing, and axe throwing. They offer pricing per attraction, or both half and full-day packages.
Dig This: An option only for kids 13 years old and up, Dig This is unique and sure to create lifelong memories. The desert is your canvas to operate heavy equipment like bulldozers and excavators. You'll dig trenches, push around boulders, stack tires, and roll over rough terrain. Don't know how to operate heavy equipment? No problem, instructors are on hand to help! You can check ticket prices to Dig This for your dates here.
Pole Position: Indoor go-karts just off the Strip. No need to say more. It's a blast. Kids do need to be over 48″ tall to participate as a driver, however. Race packages at Pole Position start in the $25 range.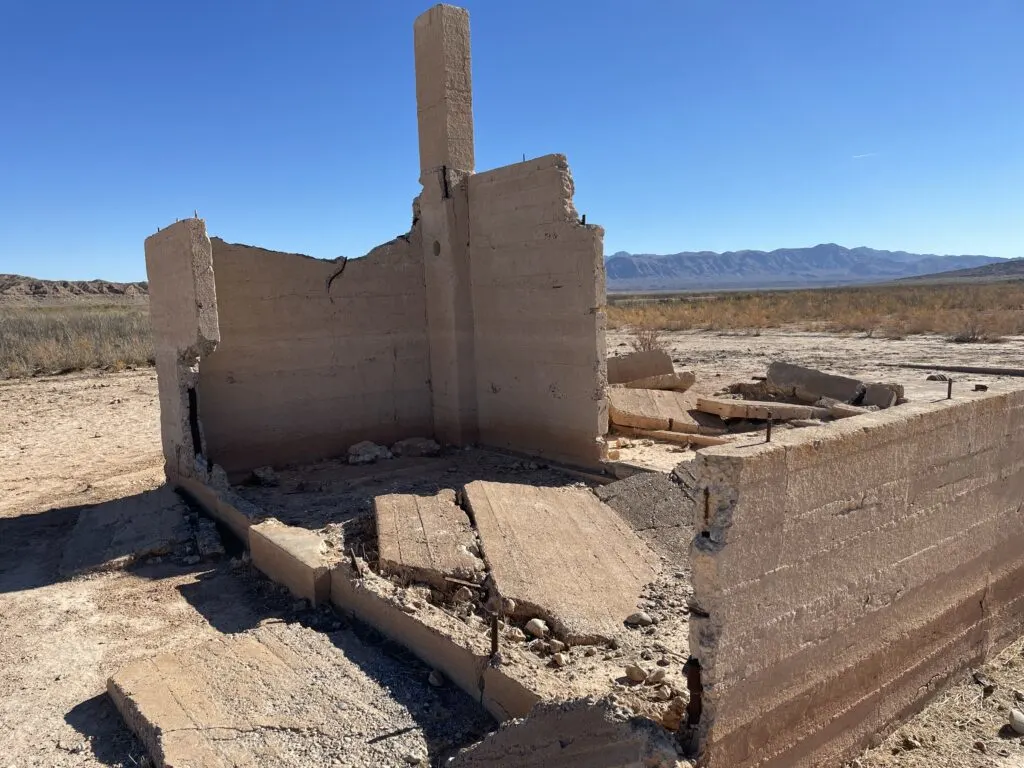 4 Wheeler Excursion: While the majority of ATV tours in Las Vegas ban kids, one allows those that are 6 years old and up to participate. All Above Las Vegas ATV Tours offers both 90cc and 125cc ATV options which are more manageable for kids.
Flightlinez Canon Zipline: Located about a half-hour from resorts on the Strip, this outdoor attraction dwarfs zipline options available in Vegas. Flightlinez sends riders flying at speeds of nearly 60 MPH over a distance of 8,000 feet. The scenery is pretty spectacular as well with views of Bootleg Canyon, Lake Mead, and the broader desert landscape. Note that you must weigh between 75 and 250 lbs. to participate, but this attraction could be the perfect activity for kids near Vegas.
Gene Woods Racing Experience: Test your go-kart skills going head to head on a half-mile outdoor track with the Las Vegas Strip in the background.
Movie Theaters: While no Strip resorts have one, a number of casinos off the Strip offer movie theaters which make for a solid activity for kids while parents hit the tables.
Related: Newest Things To Do in Las Vegas.
Kid-Friendly Shows in Las Vegas
Below, are a number of Las Vegas shows that may be appropriate for kids. While there are a ton of things to do in Vegas with kids, seeing a show is hard to beat due to the diversity of options offered.
While I mention a few popular options below, I've also put together a full breakdown of kid-friendly shows in Vegas which goes more in-depth.
In addition to the ones mentioned above, I put together a complete breakdown of kid-friendly shows in Las Vegas. Check it out!
Hopefully, my list of things to do in Las Vegas with kids was helpful in your quest to find kid-friendly activities! While Vegas is known as an adult playground, there is certainly a ton of stuff to do with kids!
Don't hesitate to drop your favorite things to do with kids in Las Vegas into the comments below!
Related: 90+ FREE things to do, see, and experience in Las Vegas!
Feature Image Credit: ©neilld/123RF.COM