Las Vegas Strip Hotel Room Reviews
The Las Vegas Strip is home to some of the largest hotels in the world offering quality that spans the spectrum from budget-friendly to upscale.
We've made it our goal to stay at, and review, as many room types and resorts as possible. It's a difficult job, but somebody has to do it.
Fremont Street Hotel Room Reviews
Fremont Street can be an attractive place to stay as hotels, gambling, dining, and drinking all tend to be cheaper than on the Strip.
With that in mind, I've made it a mission to stay at, and review, as many hotel rooms as I can downtown to provide a true idea of what you can expect.
Off-Strip Hotel Reviews
Hotels away from the Strip and Fremont Street are often an attractive option for visitors who want to avoid the chaos in those locations, take advantage of better gambling odds, or want to save a few bucks.
Palace Station's Studio Suite offers a few additional square feet and one heck of a view at a comparatively palatable price point.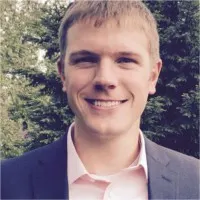 I'm a former software salesman turned Vegas aficionado. While the craps table is my preferred habitat, I pull myself away to explore new attractions, shows, restaurants, and outdoor activities around Las Vegas with the intent of sharing my experiences.
Ultimately, I just want to help folks plan a better trip and save a few bucks in the process.