For many visitors, mattresses at upper echelon Las Vegas hotels are a stark upgrade when compared to what awaits back at home. With that in mind, many look to buy the exact brand and model mattress that they slept on in their hotel.
Fortunately, many properties have moved to monetize their sleep quality by selling the mattresses and bedding products used in the hotel directly to customers.
Adding to the allure, many mattresses used in Las Vegas hotels are made specifically for the property and are not available via traditional retail stores.
We thought it would be helpful to track down what type of mattress Las Vegas hotels use, their price point, and where they can be purchased so you can bring that perfect night of sleep home with you.
As you'll notice, the process for purchasing a resort mattress differs greatly by property and isn't always overly convenient, with some requiring phone calls, in-person shopping, or outdated feeling order forms. Hopefully, all resorts will get on board with the whole "ordering online" trend here soon to simplify the process!
See Also: The $20 Trick in Vegas – Is it worth trying?
Buy Las Vegas Hotel Mattresses
Bellagio is the crown jewel of MGM's portfolio and they spare no expense on their mattress, made by Sealy, which is also available for purchase in their "Bellagio at Home" store. A king is priced at $2,175. Bellagio also sells their "Bellagio at Home" branded pillows and comforters on Amazon.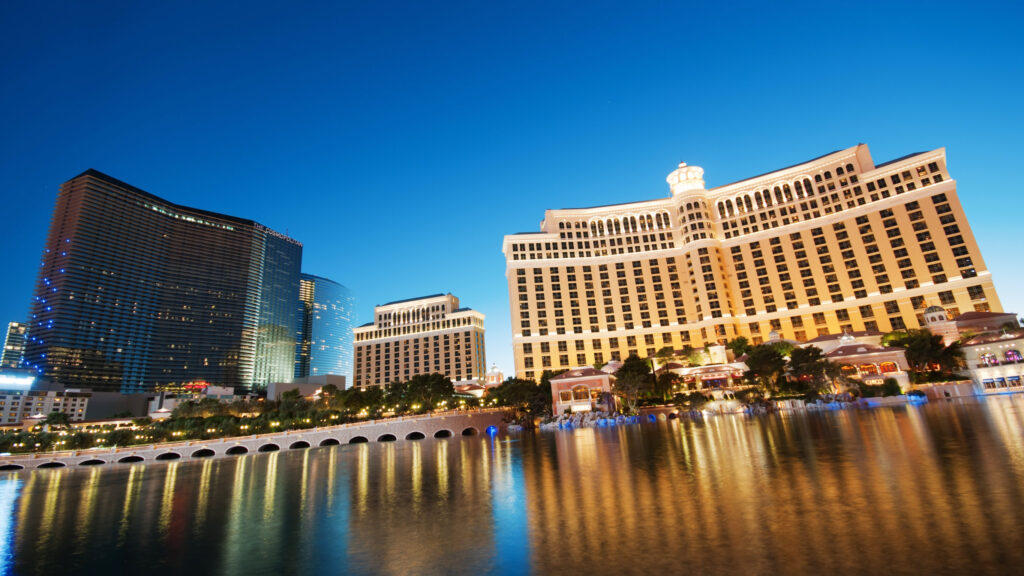 Caesars Palace uses the Caesars Bouvet Island Plush mattress from Simmons in their recently renovated Julius Tower rooms. Nobu at Caesars also features this line of mattresses in their guestrooms. A king will run you $1,949 but pocketed coils and AirCool technology (whatever that is) likely make the price tag worth it.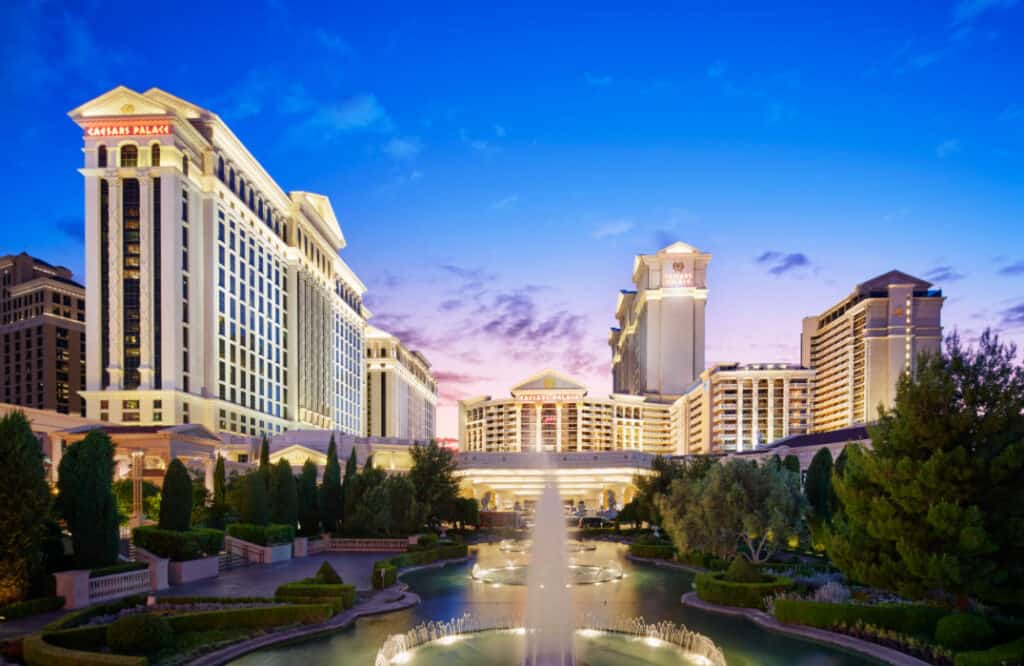 Wynn's Dream Bed, custom made by Sealy, claims to deliver the "best sleep you've ever experienced" and at a price point of $3,650 for a king, it better. Fortunately, Wynn is one of the few resorts that allow you to make a mattress purchase online.
TI employs the Sealy Posturpedic Elite Sensational mattress and it is available for purchase for $1,900. For that price, you will receive the king mattress, box spring, and free delivery. You will need to call Sealy directly to buy the mattress at (866) 251-6471, but can view more info on TI's specific model here.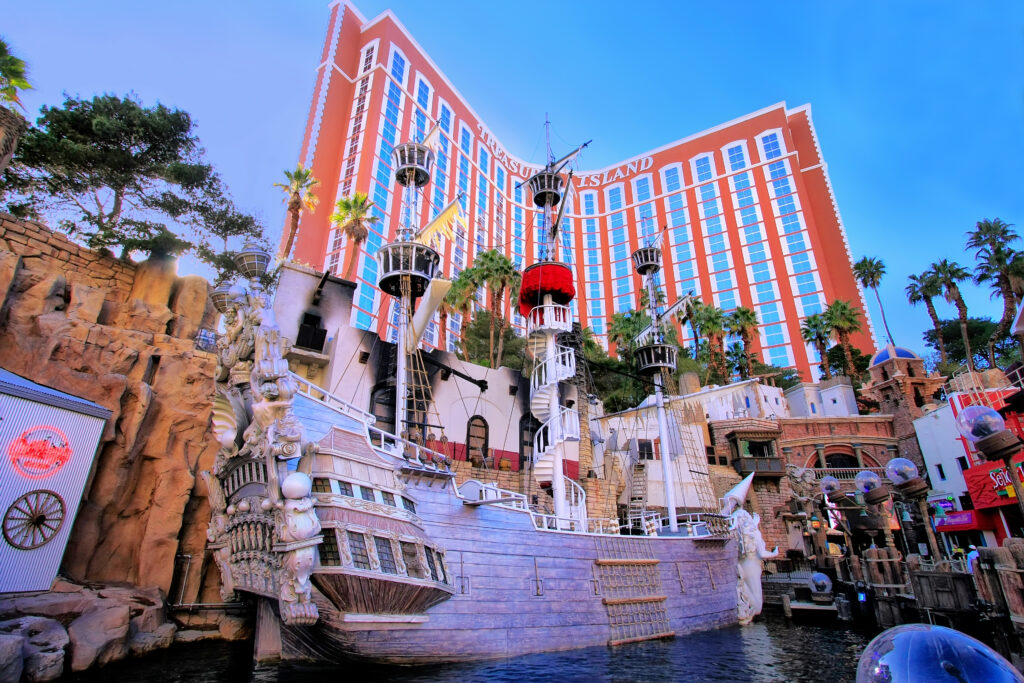 Aria offers two different "trim levels" for their beds. The higher-end Sealy Suite mattress is sold for $2,595 and the Sealy Deluxe mattress goes for $2,155. You can explore your options further and fill out an online order form on Aria's website here.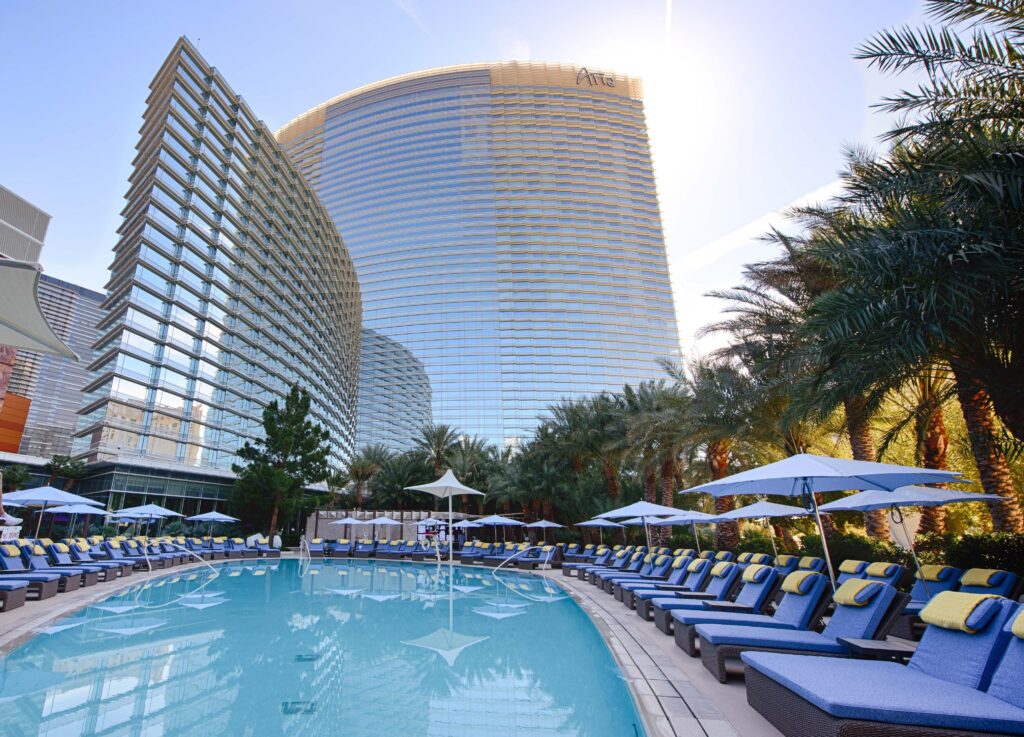 Mirage offers the Serta mattress used exclusively in resort guestrooms, however, the item is only available for purchase in the resort's Essentials Gift Shop. The price tag for a king is $1,800 which includes delivery and orders need to be placed at the resort or by phone.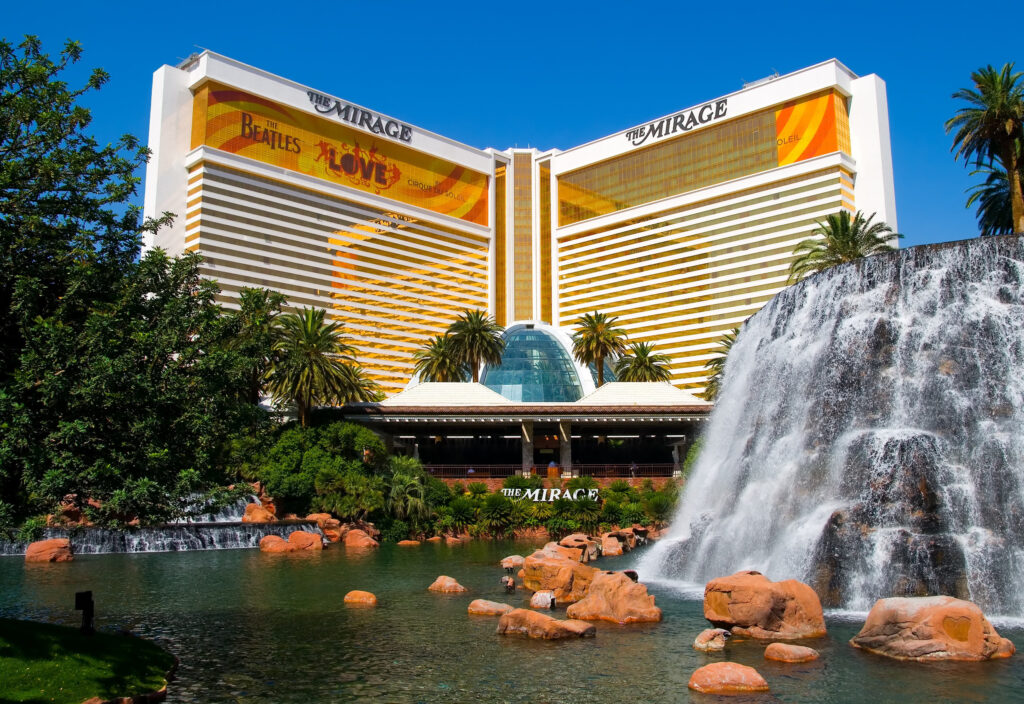 Vdara sells two models of resort-exclusive mattresses in their Elements retail shop. Their Sky Suite mattresses are made by Sealy and run $2,595 for a king. They use a Serta model in the deluxe rooms and they run $2,155 for a king. Shipping is included in the price as long as you reside in the United States.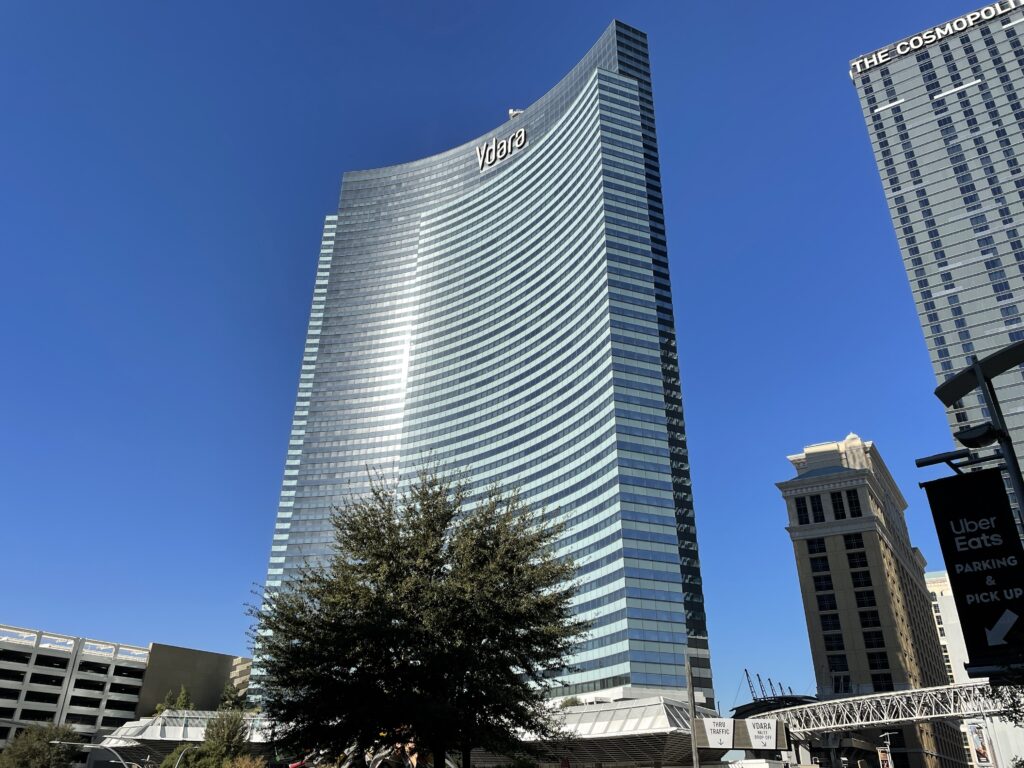 Venetian and Palazzo use a custom-made mattress from Sealy called the Venetian Plush. A king costs $1,575 and can be shipped anywhere in the continental United States. For ordering information, you will need to call Sealy directly at (866) 438-7378.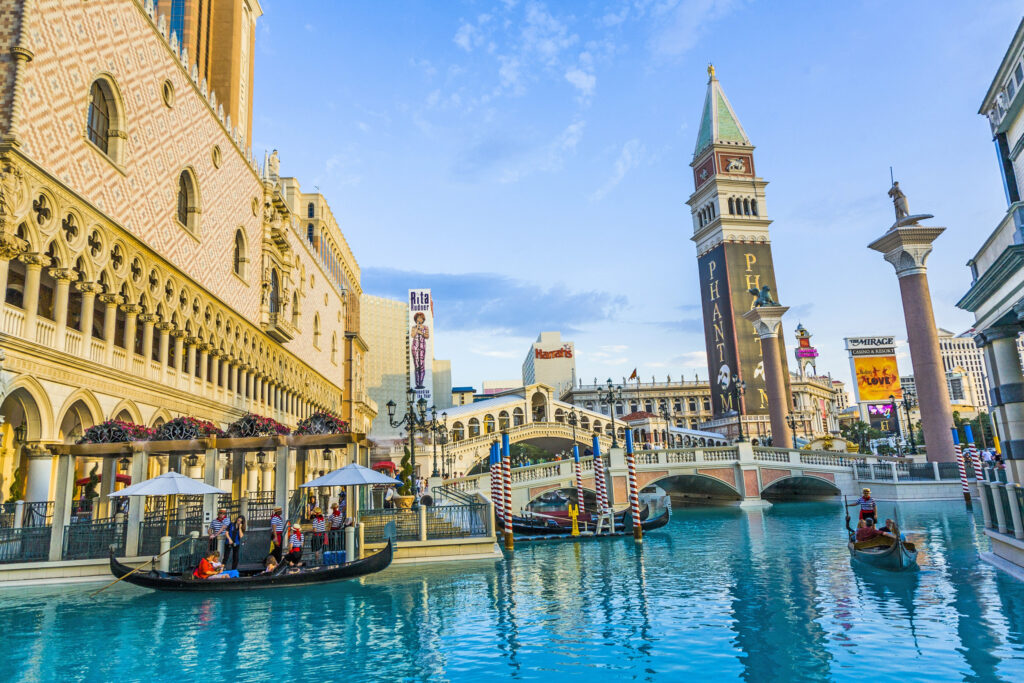 Cosmopolitan appoints guestrooms with a custom-built Serta mattress called the Perfect Sleeper Grand Chateau which will set you back $1750 for a king. Ordering must go through Serta directly by calling (877) 468-3540.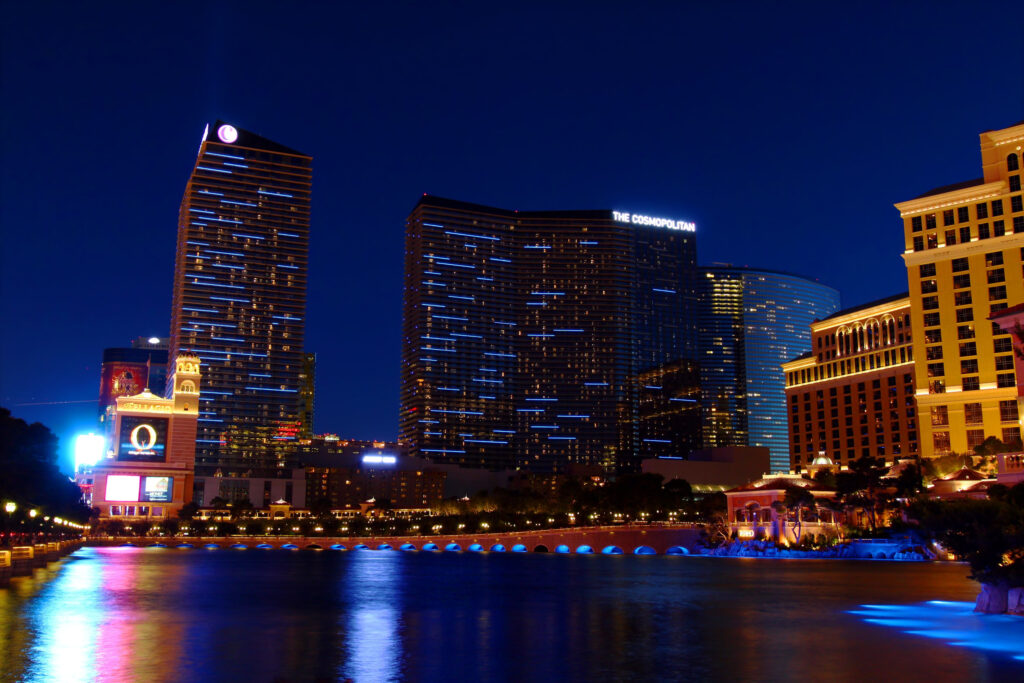 Park MGM and Mandalay Bay both use the custom-designed MGM Suite Eurotop mattress made by Serta. A king mattress costs $1,250 and purchasing needs to go through Serta directly at (877) 468-3540.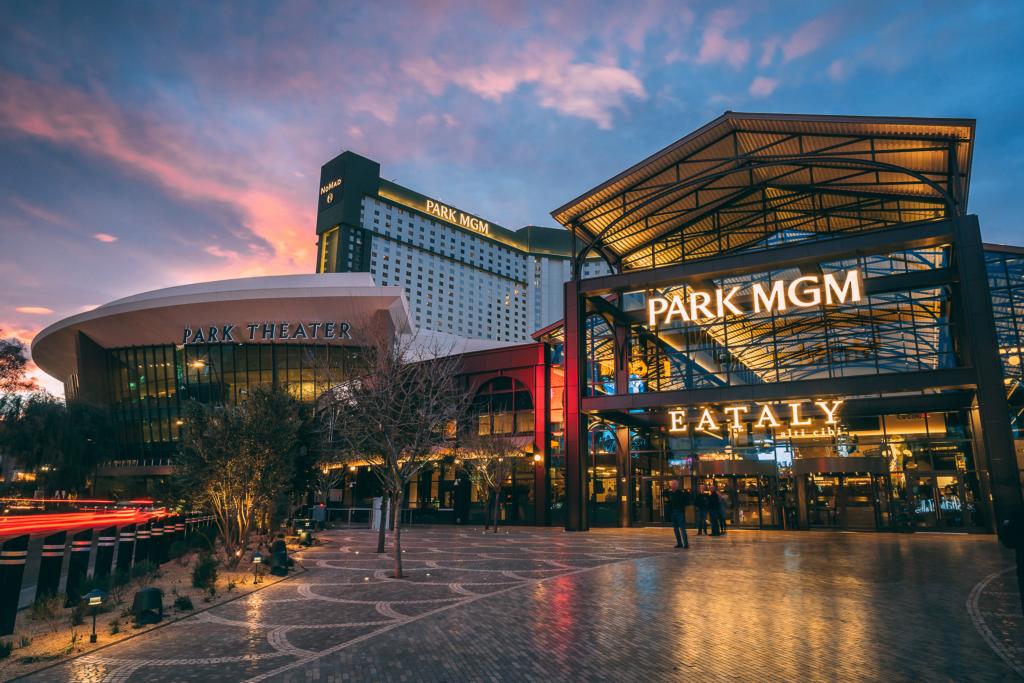 Circa is the newest and nicest resort on Fremont Street, recently earning a AAA 4 Diamond rating. With that in mind, it's no surprise that guests commonly hunt for the mattress they slept on at Circa during their stay. Guestrooms at Circa employ the Serta Prestige Mattress, available here, which starts at $1,250 for a king.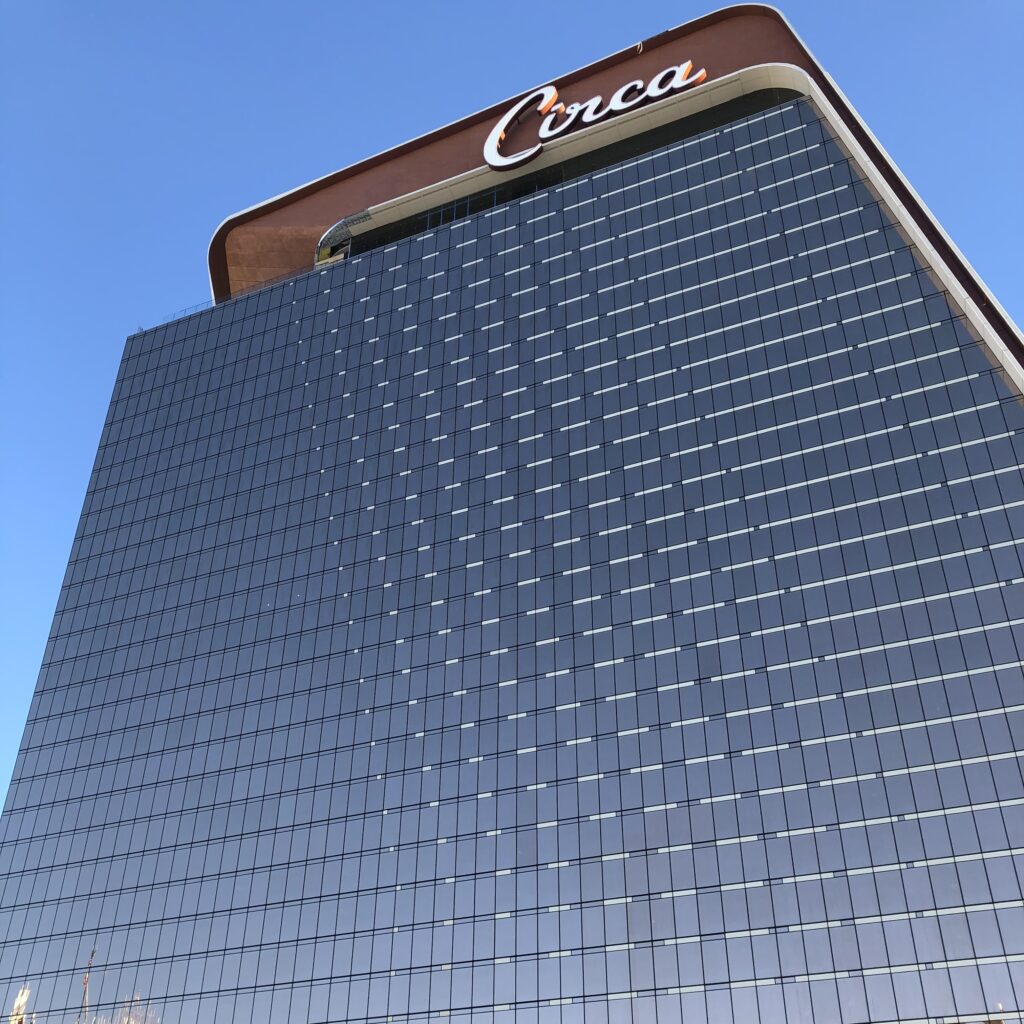 Prices quoted are typically only for the mattress and do not include any accessories such as a box spring unless otherwise noted. Delivery and haul away of your previous mattress is typically included in the stated price, however.
Now that you know how to buy a Las Vegas resort mattress, we wish you nothing but restful nights!
Related: Did you know you can Buy the exact fragrances used in Las Vegas casinos? Let us show you how!
I'm a former software salesman turned Vegas aficionado. While the craps table is my preferred habitat, I pull myself away to explore new attractions, shows, restaurants, and outdoor activities around Las Vegas with the intent of sharing my experiences.
Ultimately, I just want to help folks plan a better trip and save a few bucks in the process.