Who serves the best pizza by the slice in Las Vegas? After all, there's no better way to cap off a day of booze, gambling, and countless other vices than with a greasy slice. Many strong opinions exist, but only one truth – The one I'm about to share with you.
My methodology for identifying the best pizza by the slice in Las Vegas will be excruciatingly thorough. Photographic evidence, detailed notes, and expertise gained over decades of pizza consumption will be key to an accurate comparison of options. Another important metric figured into my pizza rankings is the price point and perceived value.
To ensure I'm comparing apples to apples, I ordered a standard pepperoni slice at all establishments.
So here it is, the countdown of the top 8 pizza by the slice options in Vegas.
See Also: Where to find the best, yet cheap, Lobster Mac & Cheese in Las Vegas.
Best Pizza By The Slice in Las Vegas
8. Pizza Cake
Pizza Cake by Buddy Valastro is a New York-style pizzeria that serves relatively inexpensive pizza by the slice. I stopped by for lunch and was pleased to find no line. As there wasn't any pepperoni hot and ready, I opted for a slice of cheese, which cost $7 and change.
The slice itself was oven heated, came out hot, and had a crisp thin crust and an amount of grease that my hungover self appreciated. It was tasty, and a single slice satisfied my lunchtime hunger.
After consumption, I was neither amazed nor disappointed. Pizza Cake is a solid option if you're on the Strip.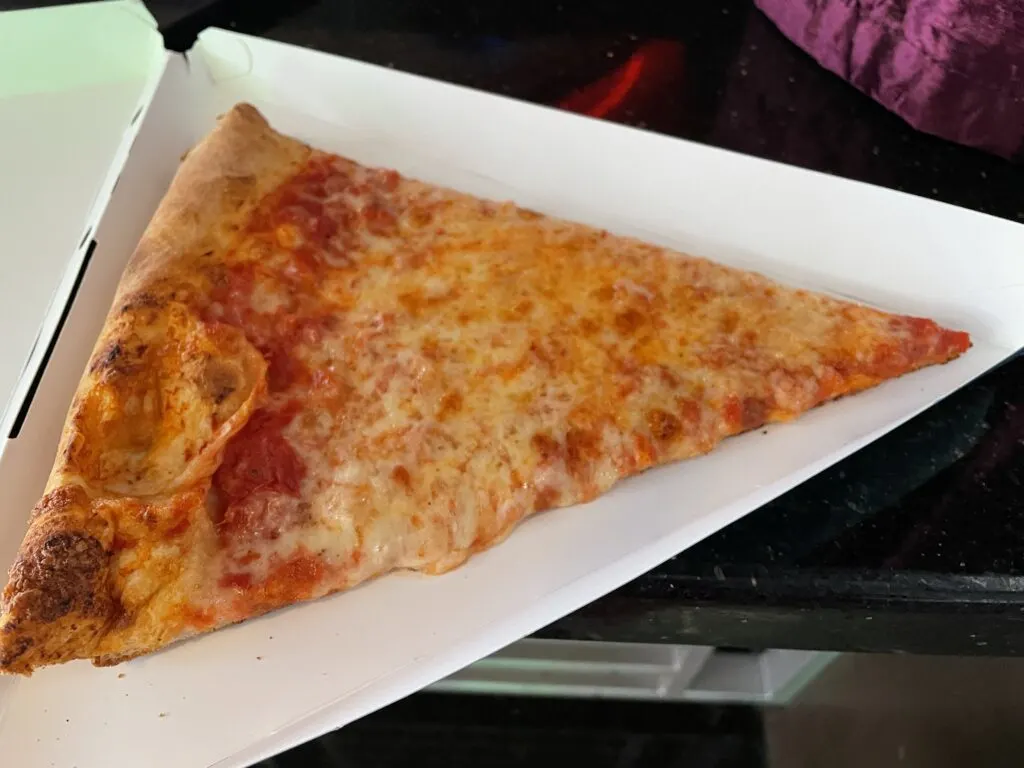 7. Pop Up Pizza
My basic pepperoni slice at Pop Up was tasty but not overly memorable. Topping quality lagged compared to establishments that scored higher in our rankings as the pepperoni was comparable to the bagged pep you would buy at a grocery store.
Oven heated at the time of purchase, it was okay, but not much more.
Pop Up also offers higher-end, exotic slice options that I'd would suggest upgrading to.
6. Sirrico's:
Tucked into the themed miniature city section of New York New York's gaming floor, Sirrico's has been my go-to late-night slice for years.
Disappointingly, this was the only location where my slice wasn't re-heated at the time of purchase resulting in a lukewarm temperature at best. Making up for the temperature was the flavorful pepperoni which was generously applied.
At a $7/slice price point though, there are better options.
5. Slice Of Vegas
Located in the hallway that connects Mandalay Bay to Luxor, Slice of Vegas is both a sit-down restaurant and a spot to grab a slice to go.
To grab a slice of pizza on the run, stop at the counter closer to Luxor where there is a cash register and pizzas on display. I bought a slice of pepperoni for $7.41 (tax included) which was pretty sizable.
The pizza was thin, greasy, and floppy, with a firm crust. The slice earns points for being quick, cheap, tasty, and surprisingly filling, but isn't an option I'd travel too far out of my way for.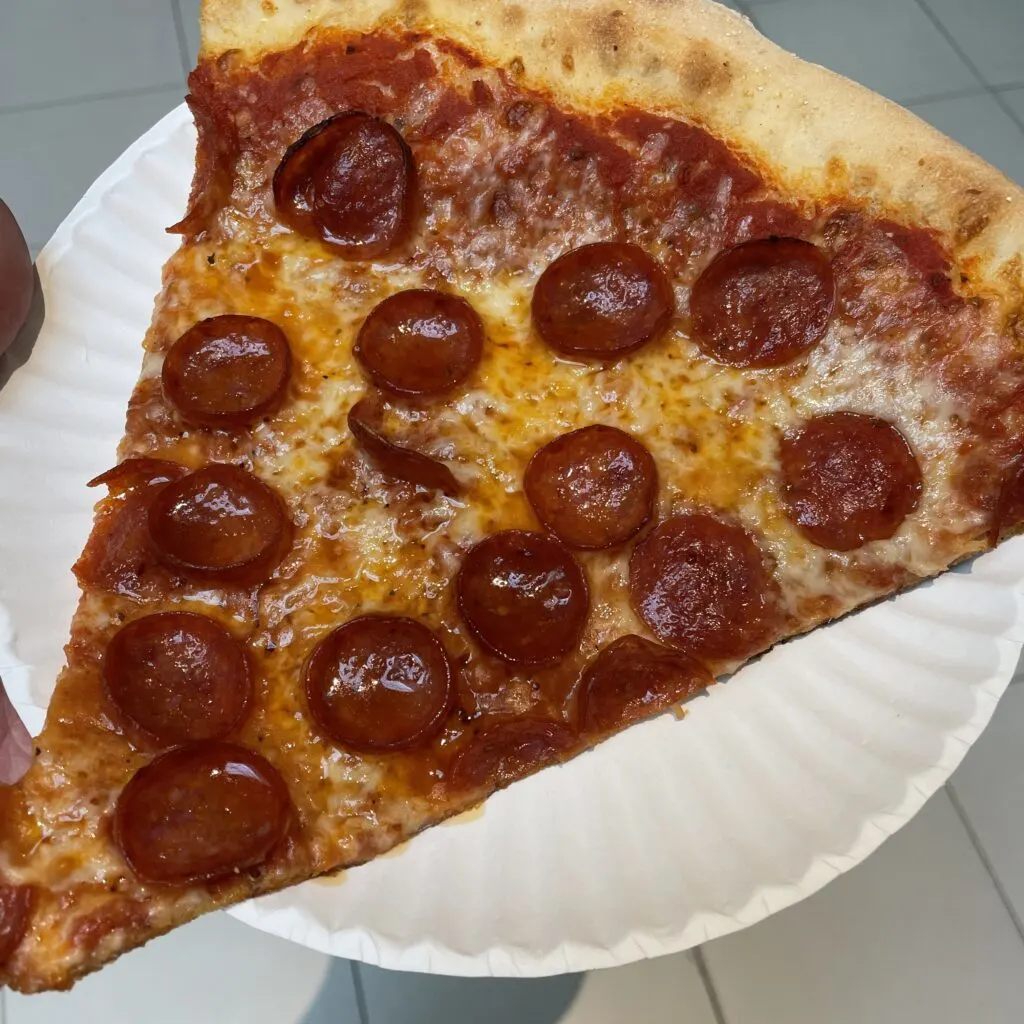 4. Secret Pizza (The Pizzeria)
You can find The Pizzeria, commonly referred to as Secret Pizza, on the second floor of Cosmopolitan next to Jaleo. Look for the hallway lined with records and follow it back to the cafeteria-like, no-frills, 10-seat pizza joint which is a stark contrast to Cosmo's other dining options.
Note that not all pizza available for purchase is visible. My social anxiety got the best of me when pepperoni wasn't one of the 3 visible pizzas and I deviated from my plan and ordered mushroom… only to find out pep was available, just hidden from view. If you don't see what you are craving, don't be shy and ask.
My slice, heated at the time of purchase maintained its structural integrity nicely with minimal flop and featured a nice crunch.
Also notable was the lack of grease puddles on the golden-brown layer of cheese. A high-quality slice that ranks among the top options on the Las Vegas Strip.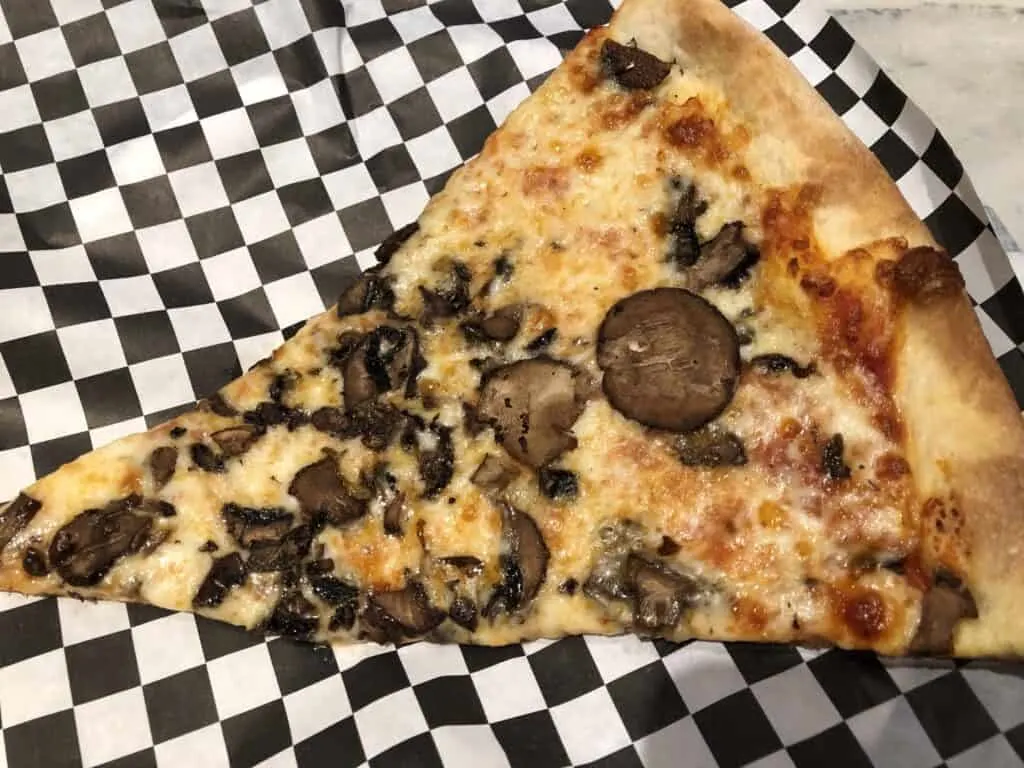 3. Pin Up Pizza
Rated by our panel of experts (me) as the best pizza by the slice on the Strip (but #3 in Vegas as a whole), Pin Up serves one of the biggest slices out there when measured by surface area.
Pin Up's slices are thin, greasy, floppy, and tasty as hell which are the perfect components that comprise a satisfying drunk piece of pizza.
Don't let the number 3 ranking fool you. From a quality standpoint, it's in the mix for the top piece of pizza in Vegas, the only thing holding it back is its slightly inflated price point ($7).
2. Evel Pie
Almost an attraction outside of the pizza they offer, Evel Pie's atmosphere is equally alluring.
The Fremont East pizza shop has an Evel Knievel theme with memorabilia covering the walls and 2 pinball machines available for play.
Pizza by the slice options are displayed at the counter and the slice is heated at the time of purchase.
Once reheated, the thin crust had a nice "crispness" or crunch factor although the slice was large enough that folding it was necessary to maintain its structural integrity.
Setting this slice apart though was the flavor of the pepperoni which was notably high quality and exuded the perfect amount of spice.
Evel Pie commonly offers a "Slice and a beer" deal which will be advertised on a sidewalk chalkboard if in effect.
1. Pizza Rock
The best pizza by the slice in a city with a lot of great options, Pizza Rock is the king of kings.
Worth the 1 block walk from the Fremont Street Experience, Pizza Rock calls Downtown Grand home and offers both a sit-down restaurant and a walk-up window for slices to go.
The slice at Pizza Rock was by far the largest of its competitors, heated at the time of purchase, and featured a ton of high-quality spicy (but not overpowering) pepperoni.
It's a thin-crust pizza with a thick edge which proved to be tasty, filling, and a great handle.
Bravo, Pizza Rock. Damn, that was good.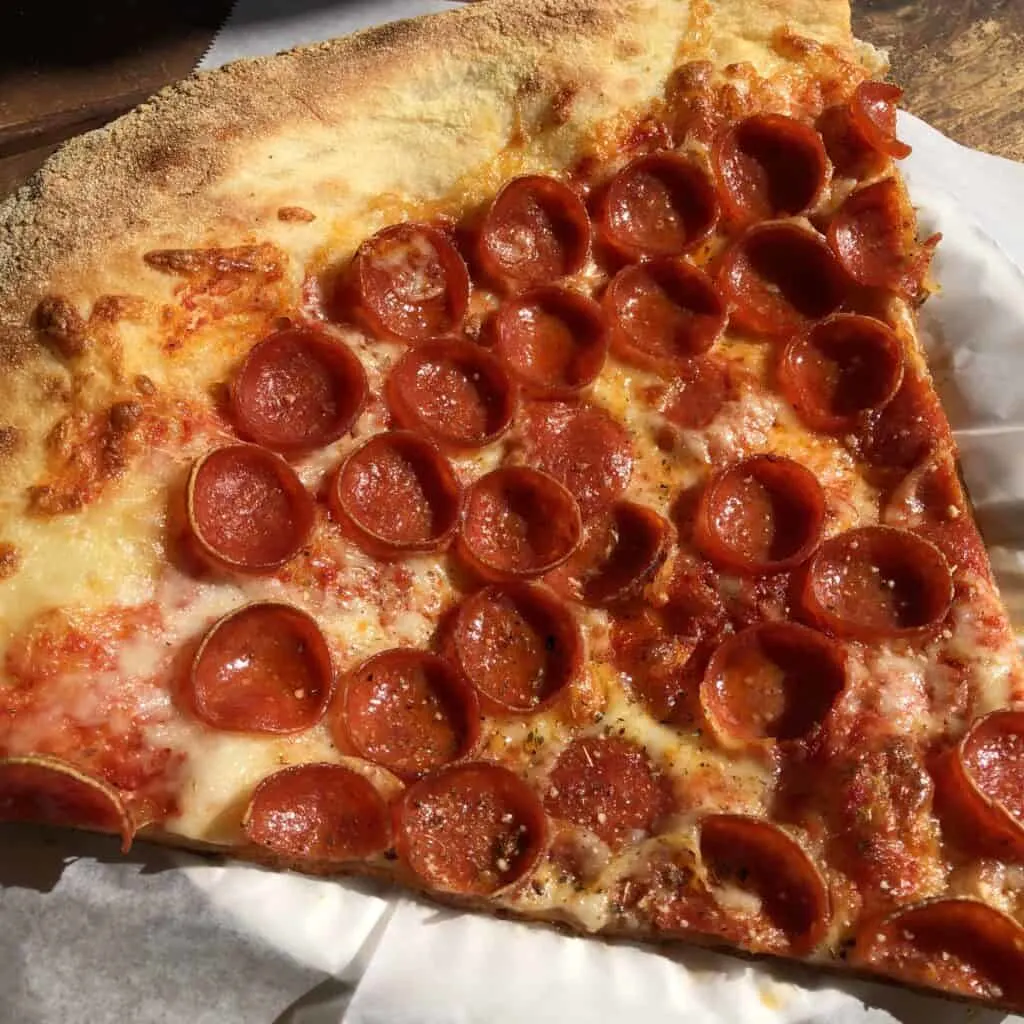 Interestingly, I found that the best pizza in Las Vegas was downtown and that the quality was delivered at a lower price point ($2-$3 cheaper than slices on the Strip).
While all of the slices listed are worth pouncing on, Pizza Rock is worth an extra trip and then some.
Related: My perfect 3 day Las Vegas itinerary. Check it out!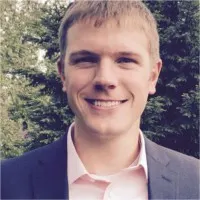 I'm a former software salesman turned Vegas aficionado. While the craps table is my preferred habitat, I pull myself away to explore new attractions, shows, restaurants, and outdoor activities around Las Vegas with the intent of sharing my experiences.
Ultimately, I just want to help folks plan a better trip and save a few bucks in the process.