On the spectrum of Buffets in Las Vegas, Wicked Spoon ranks among the best of the best.
Breaking from the traditional buffet stereotype, Wicked Spoon doesn't serve their food in "troughs", which have a low-quality, institutional feel. Instead, everything is offered in a small, single-serving dish. A classy touch.
As a high-end buffet experience, Wicked Spoon's culinary selections extend well beyond the basics. While the menu rotates seasonally, I experienced unique dishes like Squid Ink Pasta, Salmon with Seared Tomato Creme, Angry Mac & Cheese, Bone Marrow With Mustard Creme, and Wild Boar among other items.
It's safe to say you'll be introduced to a new culinary experience or two.
I personally have visited Wicked Spoon multiple times and have never left disappointed, or uncomfortably full for that matter. While you can certainly feel free to gorge yourself, I choose to treat the buffet as a nice restaurant where I'm able to sample a wide variety of high-quality menu items.
On the topic of quality, Wicked Spoon is matched by very few in Vegas. It's at the same level as The Buffet at Wynn, The Buffet at Bellagio, and Caesars Palace's Bacchanal Buffet.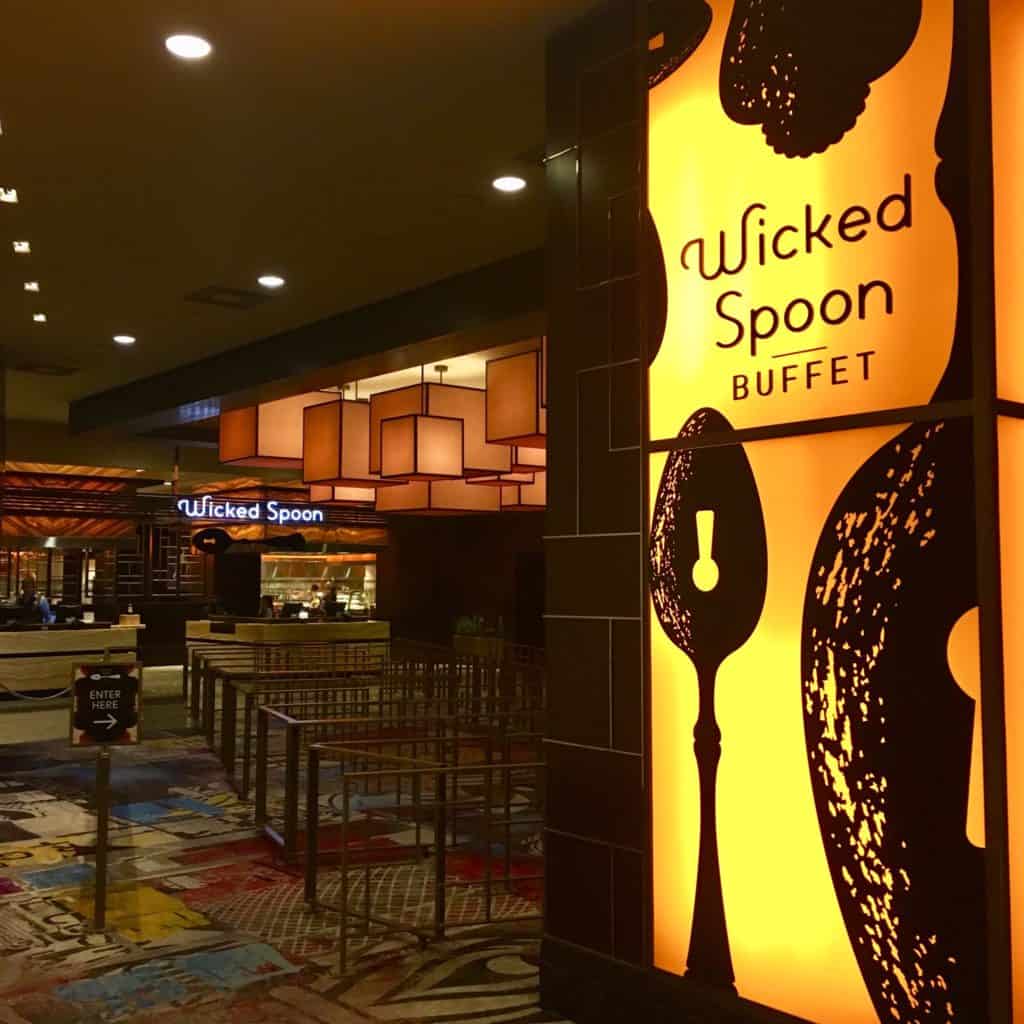 Wicked Spoon Pricing and Hours
Wicked Spoon is currently open daily from 8 am to 3 pm during the week for breakfast, lunch, and brunch service. On weekends, they keep the doors open from 9 am – 4 pm for brunch.
Unfortunately, the buffet is not currently open for dinner.
Pricing for Wicked Spoon is as follows:
Breakfast is offered Monday – Friday from 8 am – 11 am and costs $38.
Lunch is offered Monday – Friday from 11 am – 3 pm and costs $45.
Brunch is offered Saturday & Sunday from 9 am – 4 pm and costs $49.
Discounts for all meals are available for kids, and children aged 4 and under eat free with a paying adult.
Bottomless drinks (mimosas, champagne, bloodies, or Bud Light) can be added for $24.
See Also: The Cheapest Buffets in Las Vegas.
Wicked Spoon Menu Items
The menu is where this buffet really shines. Not only are items of exceptional quality, but there's also enormous diversity in offerings. As mentioned, you don't need to absolutely stuff yourself to get your money's worth at Wicked Spoon (although, I won't judge you if you do).
The breakfast menu includes Omelets made to order, Scrambled Eggs, Eggs Benedict, and Breakfast Pizza. There's also a Cold Bar that serves fruit, yogurt, oatmeal, smoked salmon, and more.
The lunch menu at Wicked Spoon includes much of the breakfast options previously mentioned in addition to a Grill Station, International Station, Asian Station, and desserts.
The Asian Sation offers Dim Sum, Hot Pot, a Ramen Bar, Sushi, and Duck Wings among other selections.
At the International Station, you can snag Carnitas Tacos, Beef & Lamb Gyros, and even a Kale Salad.
The star of the show, however, is the Grill Station which features popular meat items like Top Sirloin, Fried Chicken, Bone Marrow, Beer Can Chicken, and, of course, Prime Rib.
As an encore, make sure to grab one, or six, of Wicked Spoon's desserts, which are essentially works of art that offer an unreal taste.
I especially enjoyed the Short Rib Bone Marrow, something that I hadn't tried prior to first visiting Wicked Spoon. Other winners from the meat table included the Beer Can Chicken and Prime Rib.
On the Pasta front, both the Four Cheese Truffle Mac and Angry Mac & Cheese were fantastic. Don't judge, but I may have consumed 6 individual servings of Angry Mac & Cheese… It's a savory, creamy dish with a nice, but not overpowering, kick.
My favorite item in the entire buffet was the Shrimp and Grits with Bacon, Chives, and Beer Blanc. Seriously. Incredible. Like other items mentioned, the Shrimp and Grits are included in the collection of photos below.
On the dessert table, you would be remiss if you didn't snag a Warm Moten Chocolate Cake or two. Other winners included the Creme Brulee and their cobbler which is served warm.
You can view Wicked Spoon's full menu here.
Here are a bunch of food photos I took while at the buffet: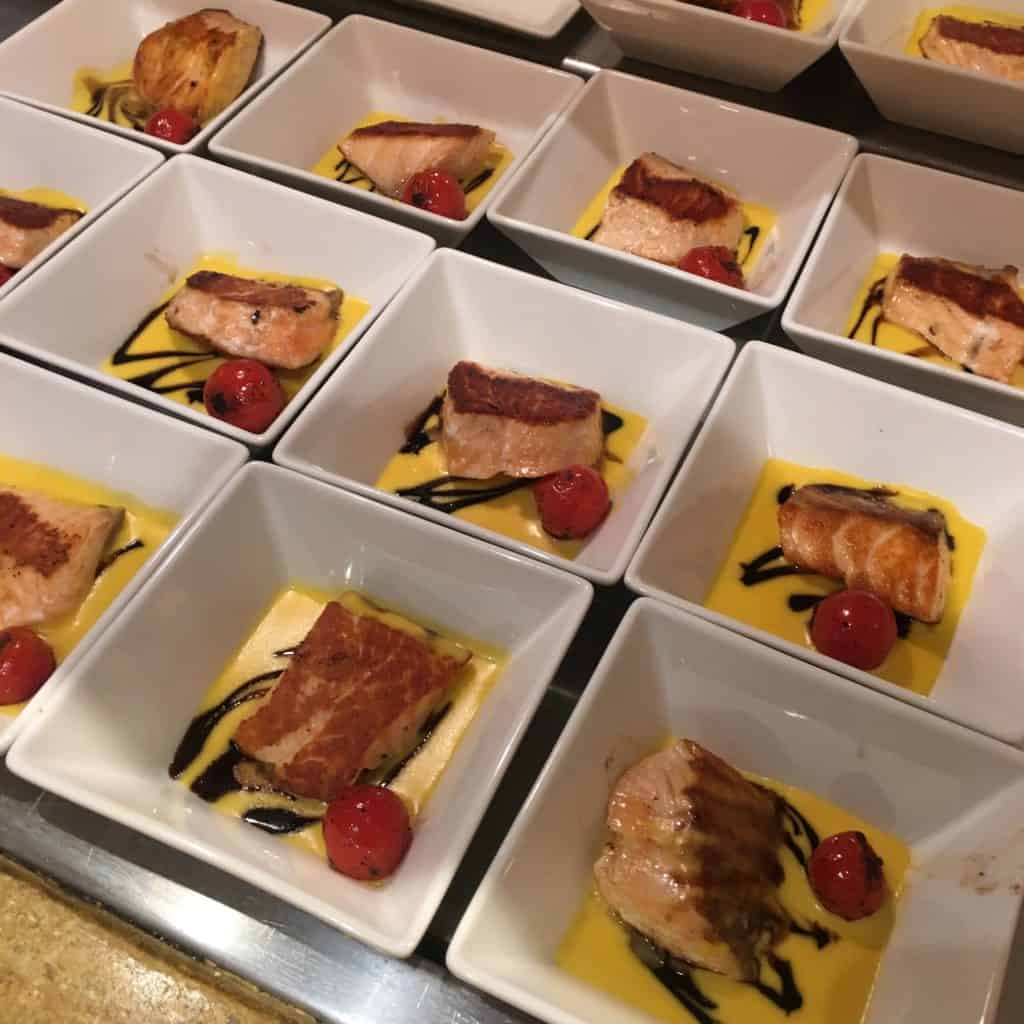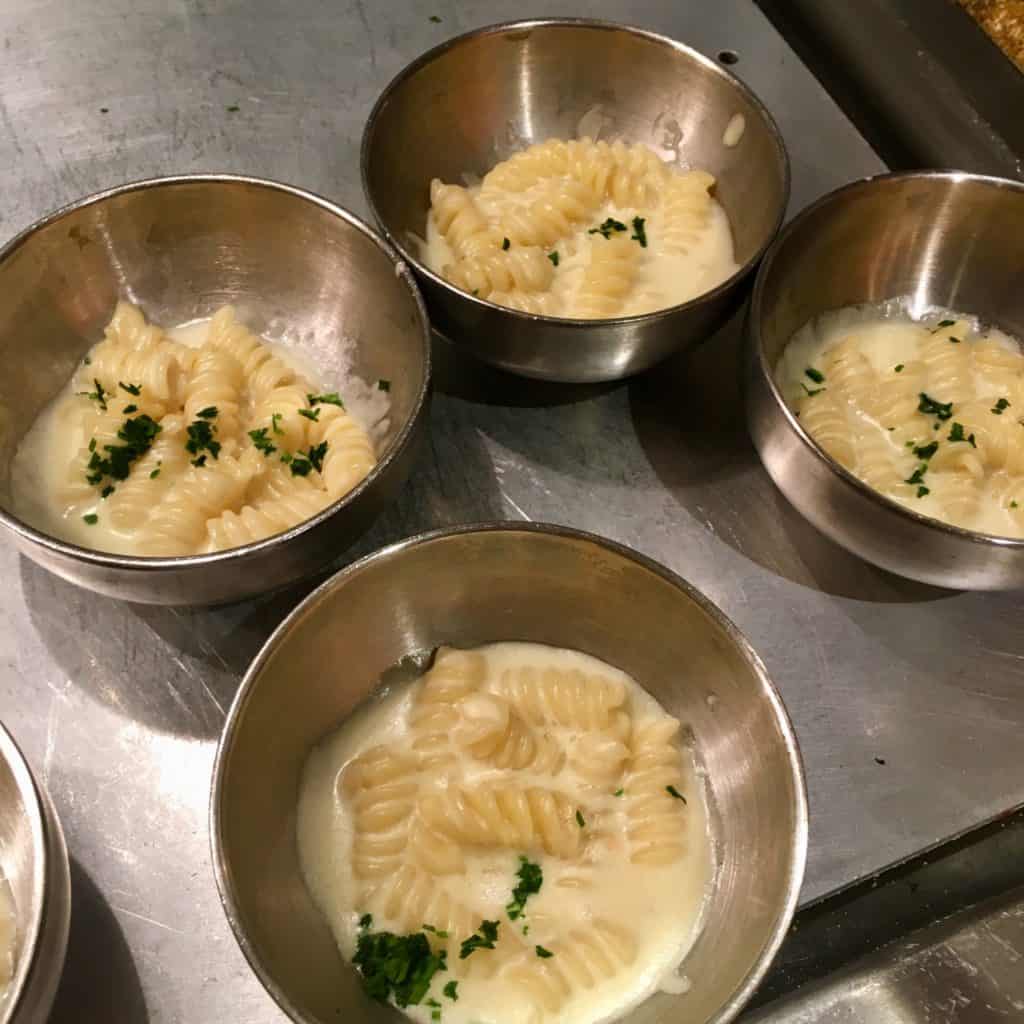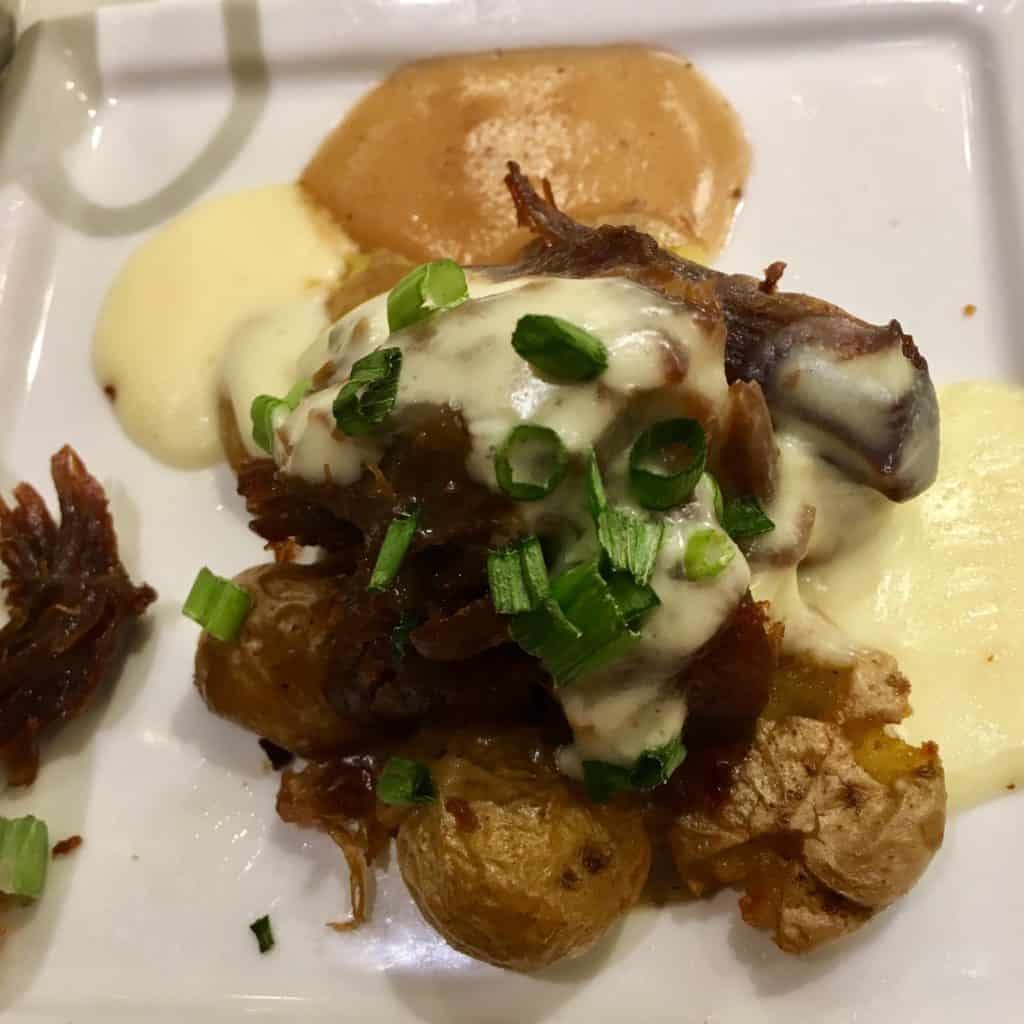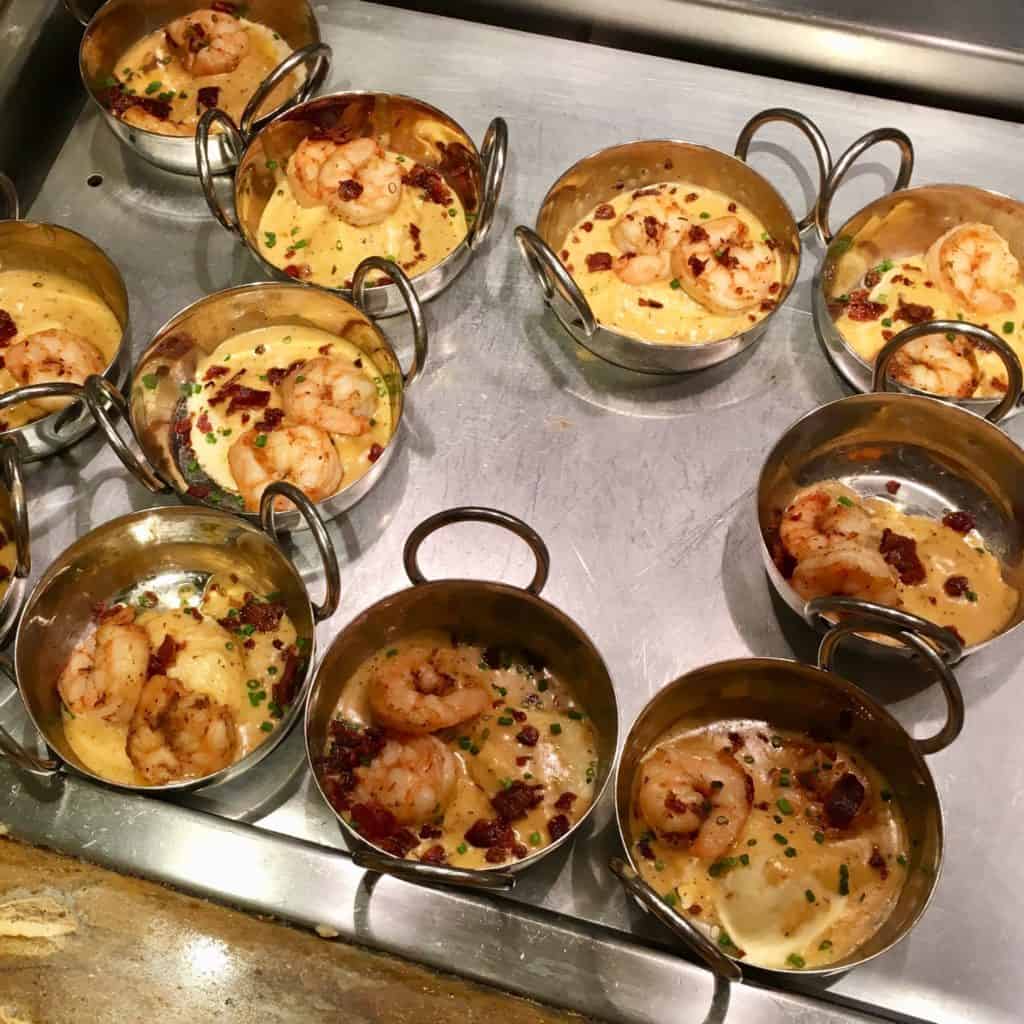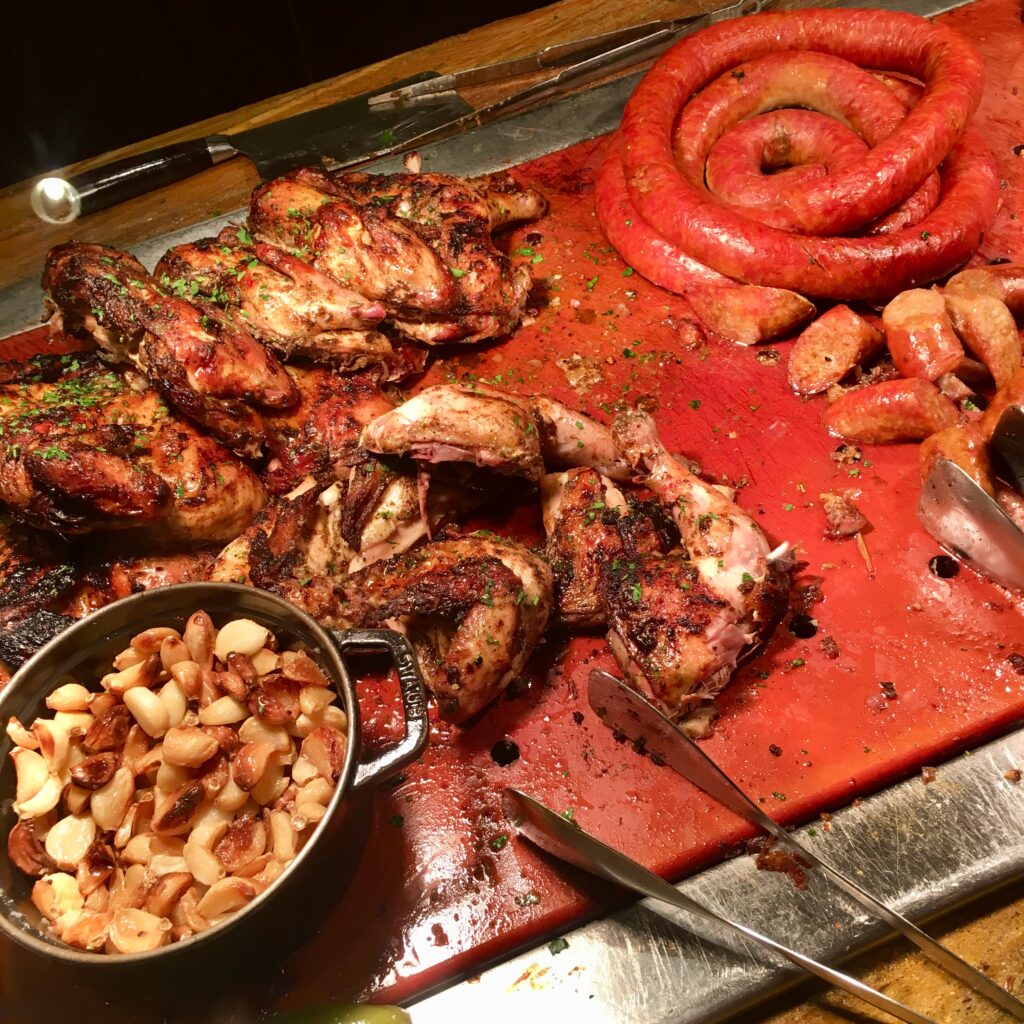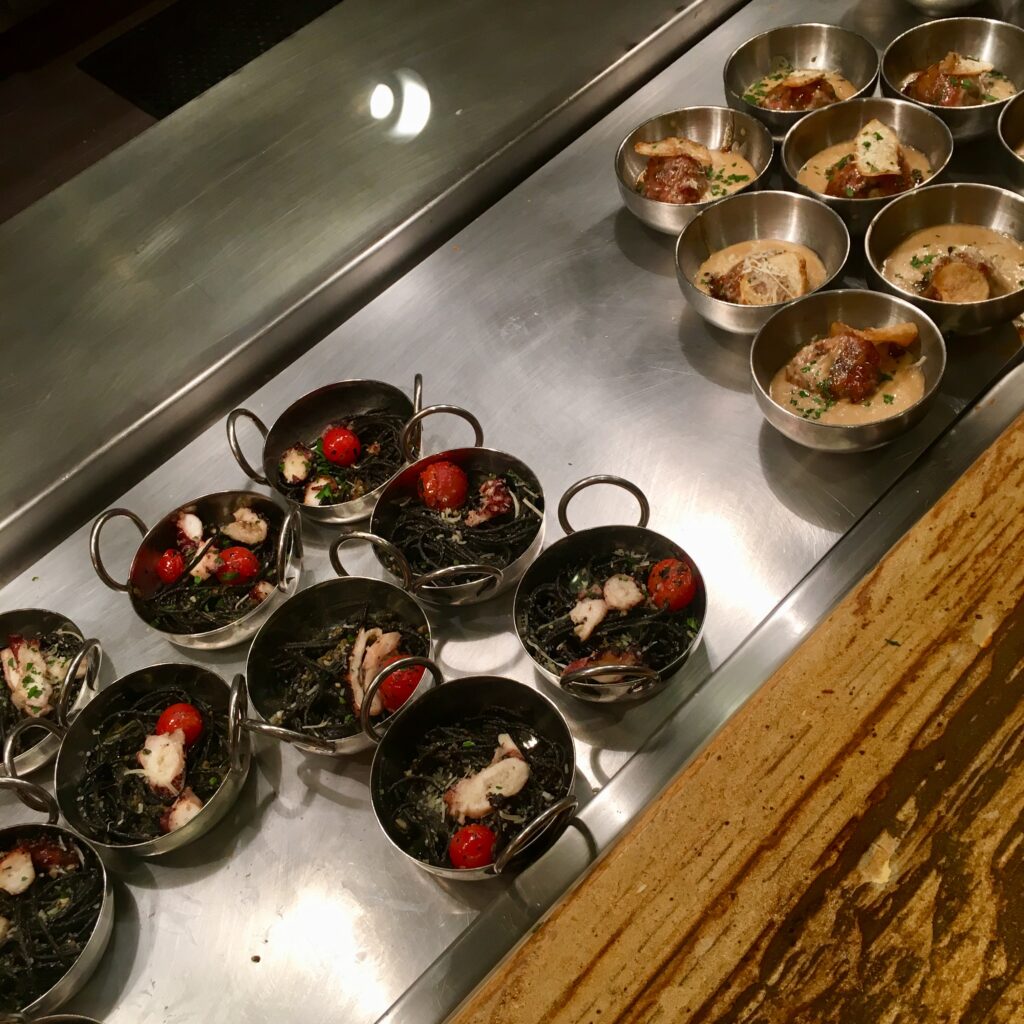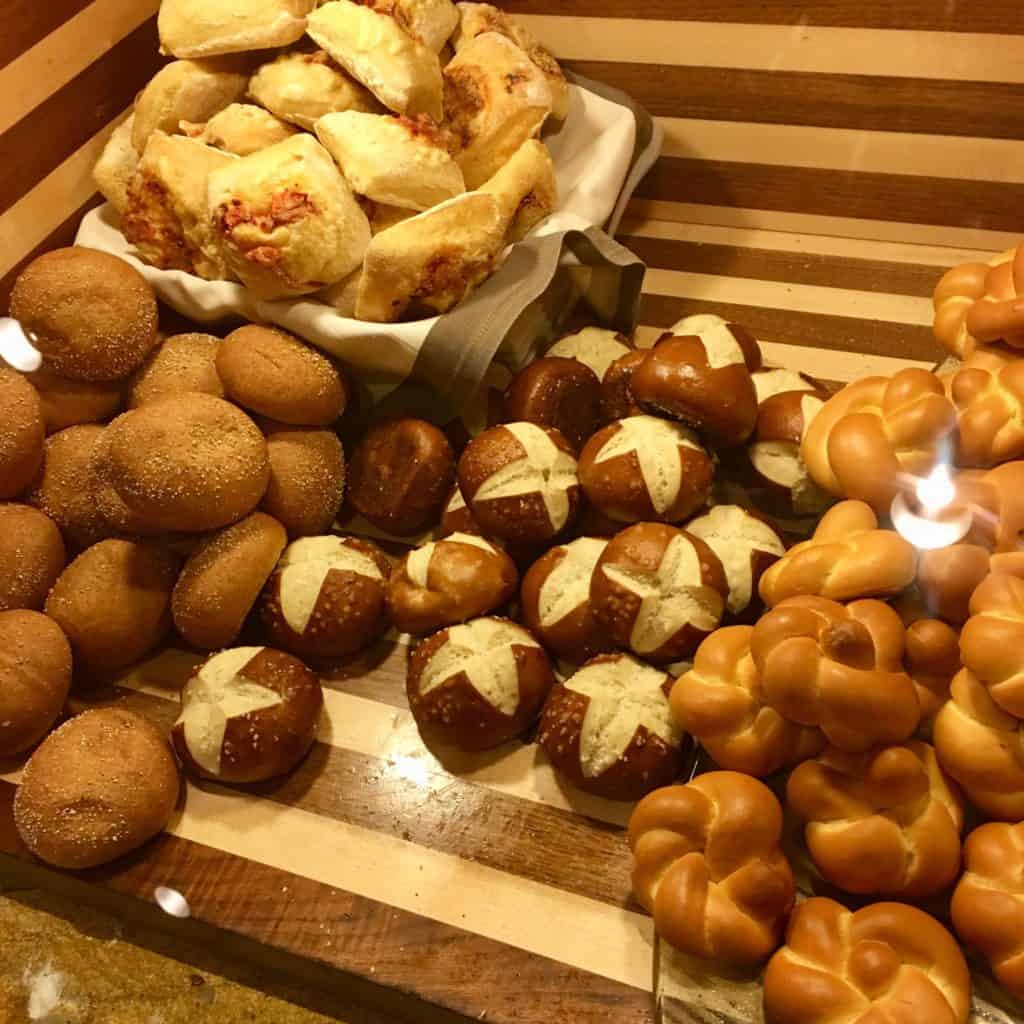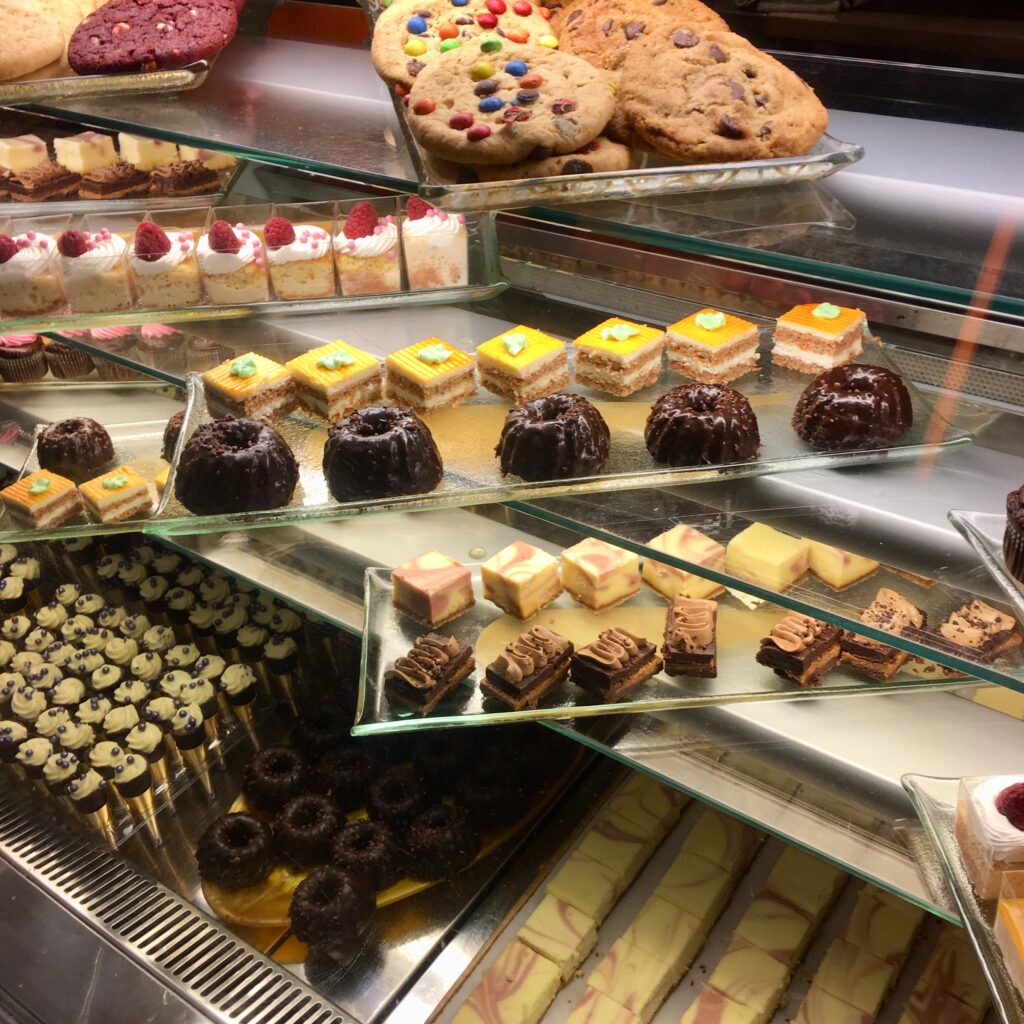 Can You Make Reservations at Wicked Spoon?
No, unfortunately for those that like to plan ahead, Wicked Spoon is only accepting walk-ins.
Is Wicked Spoon Worth the Money?
I certainly think so.
If you're looking for a high-quality all-you-can-eat meal in Las Vegas, Wicked Spoon is a fantastic choice. Easily landing in the upper-echelon of Las Vegas buffet options, Wicked Spoon offers unique culinary selections at a level of quality that one would expect from the swanky Cosmopolitan.
While it comes with a comparatively hefty price tag, the cost is similar to other nice restaurants in Las Vegas. I personally visit frequently, and can't recommend it enough.
Related: More Buffet Content!
I'm a former software salesman turned Vegas aficionado. While the craps table is my preferred habitat, I pull myself away to explore new attractions, shows, restaurants, and outdoor activities around Las Vegas with the intent of sharing my experiences.
Ultimately, I just want to help folks plan a better trip and save a few bucks in the process.