Key Points:
Drinks are still free in Las Vegas for those who are actively gambling (slots & table games).
Although the drinks are free, your server will expect a tip – Consider $1-$2 per drink as the minimum tip amount, however, a larger tip may earn better service going forward.
Free drinks while gambling are a staple of the Las Vegas experience and a perk beloved by gamblers.
With Vegas resorts tightening the screws on comps and freebies while simultaneously driving up fees, many are left wondering if casinos still serve free drinks to those gambling.
The down-and-dirty answer is yes. Casinos in Las Vegas still offer comped drinks to those actively playing in their casino, but there are a few ways to maximize the benefit.
See Also: FREE things to do and see in Las Vegas.
How to Get Free Drinks in Vegas At The Casino
Play Slots and Table Games
Free drinks are still generously distributed at Las Vegas slot machines and table games. Cocktail waitresses make the rounds and take orders from those actively playing in the casino.
While some properties are better than others when it comes to frequency, all casinos in Las Vegas still offer comped beverages to gamblers.
It's customary to tip at least $1-$2 per drink, however, mixing in a few larger tips can help ensure better drink service.
Drink Monitoring Systems
Drink monitoring systems are also catching on in popularity as casinos combat freeloaders that sit on a machine and play at an excruciatingly slow pace in an attempt to score free drinks.
Currently, this type of system is most frequently found on bartop machines and is pretty straightforward.
Essentially, there's a light on the back of the machine that turns green when you've played enough to deem you worthy of another free drink.
I've personally played at numerous machines with drink monitoring systems and have never had trouble getting a fresh cocktail while playing at a moderate pace.
Westgate recently rolled out a drink monitoring system casino-wide that allows players to order their drinks from the machine to be delivered. No more "owl-necking" in a desperate attempt to find, and flag down a server.
At Circa, certain games print a free drink ticket out for the player after a certain amount of play. That ticket is then redeemable at any of their casino bars.
Drink monitoring systems in Vegas shouldn't be feared by actual players as the thresholds for a drink are relatively low, and it should free up seats by chasing away freeloaders.
At The Sportsbook
Las Vegas sportsbook ticket writers still hand out coupons that can be redeemed for free drinks, although your chances at scoring a comp drink ticket are a little less predictable. As a rule of thumb, you can expect 1 or 2 drink tickets per $100 wagered.
A rule that tends to hold true is that the ritzier a casino is, the stingier they tend to be with free drink tickets when compared to older properties or ones off the beaten path that are typically more generous.
There are times that you'll place hundreds of dollars in wagers only to see the transaction conclude with no free drink tickets offered up by your ticket writer. Although awkward, I'd suggest asking politely if you could have a couple. It usually works.
The best way to guarantee a few drink tickets when placing your bet is to tip your ticket writer. I will usually add $5 – $10 for them and have yet to leave empty-handed.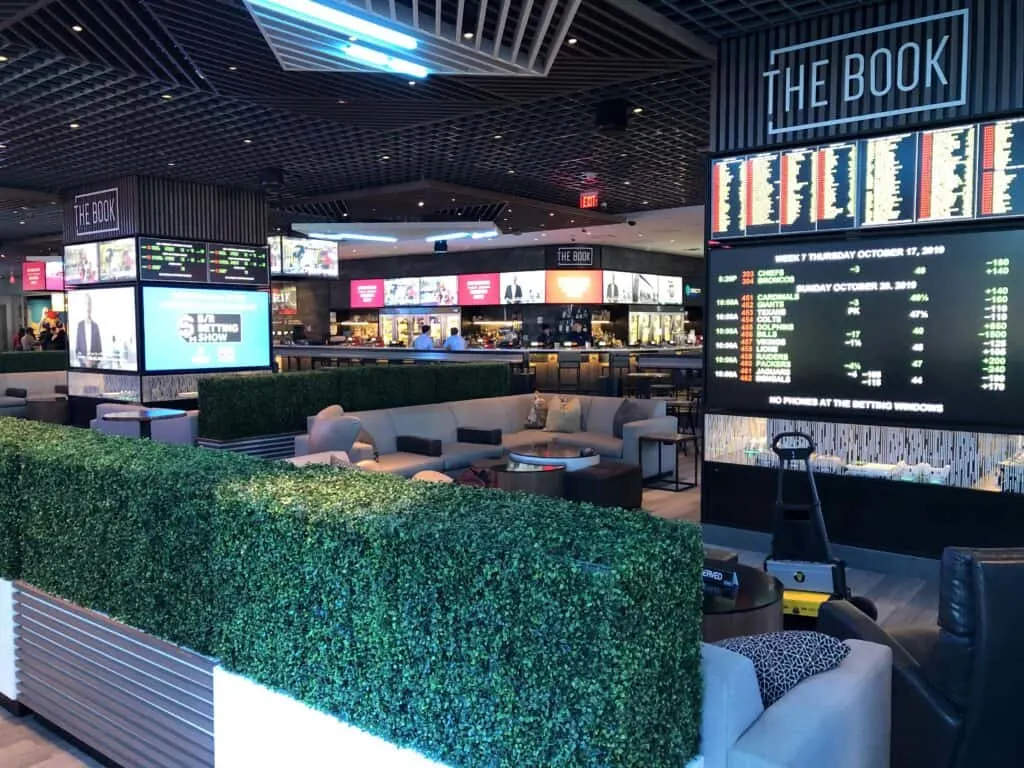 Tips and Tricks for Getting Free Drinks in Vegas
Tip Well
Sure, $1-$2 bucks per drink will prevent dirty looks, but mixing in a $5 here and there will go a long way to ensure more frequent service. Don't be stingy, you're in Vegas. Act like it. Plus, tipping is good gamblin' karma.
Order Something New
You don't HAVE to order your typical bottled domestic beer. Use free drinks at Las Vegas casinos to try something new, or out of the ordinary.
Order Something High End
Especially at more luxurious properties like Wynn/Encore, Venetian/Palazzo, and Cosmopolitan, quality booze options are often available. I recommend going for gold and asking your server, or bartender if your preferred top-shelf option is available.
The worst they can do is say no.
Play Bar Top Video Poker
One way to ensure frequent drink service is by playing a few feet away from a bartender. Expect drinks to come much more frequently when playing at a bar than when relying on a server in the middle of a massive casino floor.
Find a Machine With Frequent Service
When you walk into a casino, park at a machine you just saw the cocktail waitress walk by, as they are sure to be back soon! Of course, after you've been playing for a while, you'll get a feel for the routes taken by cocktail servers. That's where you want to be!
Enjoy your drinks – While not Earth-shattering, I hope my tips for scoring a few additional freebies were helpful!
My biggest piece of advice is to be adventurous and try something new, or top-shelf if available. You can have a watered-down beer back home.
Related: Here are some drink deals to seek out when your gambling budget runs dry:
Feature Image Credit: ©klotz/123RF.COM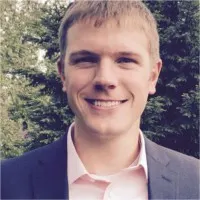 I'm a former software salesman turned Vegas aficionado. While the craps table is my preferred habitat, I pull myself away to explore new attractions, shows, restaurants, and outdoor activities around Las Vegas with the intent of sharing my experiences.
Ultimately, I just want to help folks plan a better trip and save a few bucks in the process.