The Neon Museum was founded in 1996 and is a nonprofit with the mission of "Collecting, preserving, studying and exhibiting iconic Las Vegas signs for educational, historic, arts and cultural enrichment".
The museum documents the rich history of a city that finds itself in a constant state of reinvention.
Over 800 signs from about 200 Las Vegas properties are currently on display, some of which have been restored to working order. Many of the casinos they advertise have been gone for some time, while some are still open for business.
I thought it would be fun to swing by the Neon Museum (I've been there a few times now) to give you an idea of what to expect and help you determine if it deserves to be on your itinerary.
My Neon Museum Experience
I started my recent visit to the Neon Museum in the lobby on a 96-degree day trying to take in as much water as possible before spending an hour in the desert sun.
This isn't just any lobby though – Absolutely not.
This shell-shaped relic served as the La Concha Motel lobby, a Strip motel that opened in 1961 just south of the Riviera.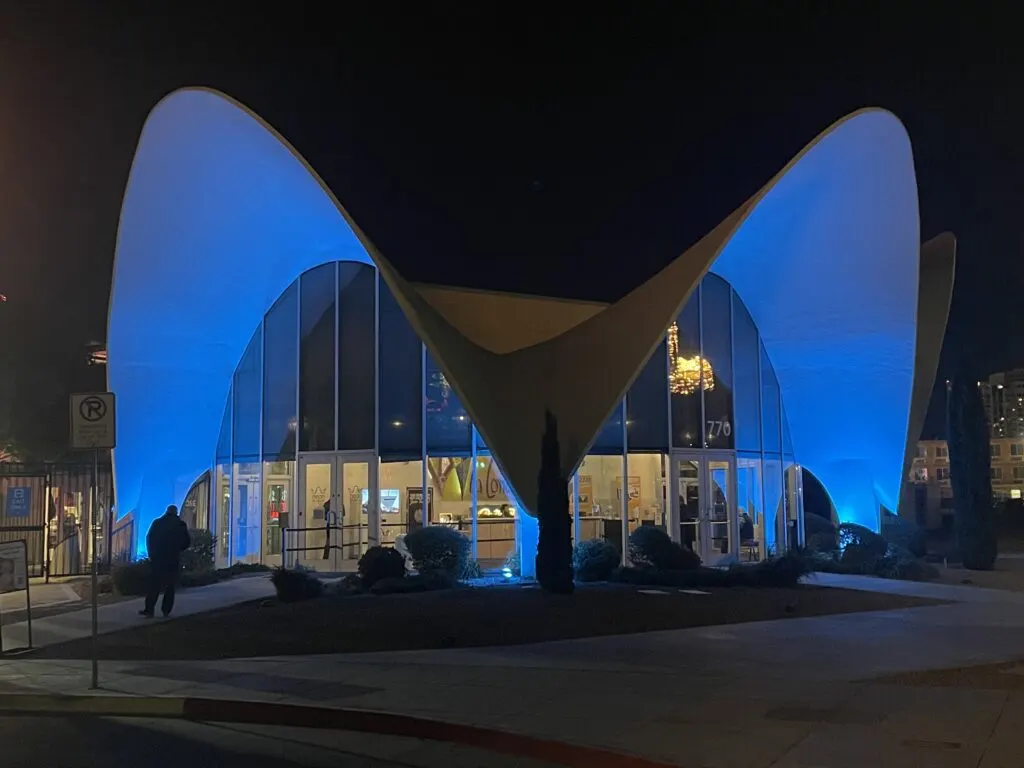 The motel closed in 2004 and later met the wrecking ball. La Concha's lobby, however, was disassembled and with the aid of $600,000 in donations, given a new lease on life as the Neon Museum's first stop for visitors.
The tour hadn't even started and my imagination was already running wild. Can you imagine what those walls had seen and heard over the years?
I even tried to set an over/under for the number of cigarettes that had been smoked in the lobby throughout the years. I came up with 2,500 as a fair figure.
The Neon Museum offers opportunities to tour the boneyard both during the day and at night.
While they offer relatively cheap "General Admission" tickets that allow guests to explore the museum on their own, I opted to pay a few bucks more for a "Guided Tour" and didn't regret that decision.
Obviously, signs from legendary properties like Caesars Palace, Stardust, Moulin Rouge, and Golden Nugget are instantly recognizable, however, the guide was able to provide additional information about other more obscure signs that I would've overlooked otherwise.
Guided Tours are now only offered at night, and I'd highly recommend going that route. Not only do the guides provide a ton of value, but the visual appeal of the museum after dark is hard to overstate.
One of the more unique aspects of the Neon Museum is how they display the signs. While typical museums display artifacts very neatly and "one at a time", The Neon Museum has layers of signs that almost appear to be haphazardly thrown along the trail.
Within those layers of signs were hidden gems or "Easter eggs" that were fun finds. Examples of those hidden little tidbits were gold coins from the Fitzgeralds sign, Googie stars from Stardust's marquee, and a number of individual letters from signs like Sahara that were instantly recognizable by their color and font.
Especially for those who experienced Vegas of yesteryear, the display will leave you feeling plenty nostalgic. I personally couldn't wipe the smile off my face.
After the tour, guests are released into the gift shop which offers unique books and memorabilia that celebrates the history of Las Vegas.
Here are a few pictures of the boneyard, which are provided by the Neon Museum (because they are a better photographer than I am).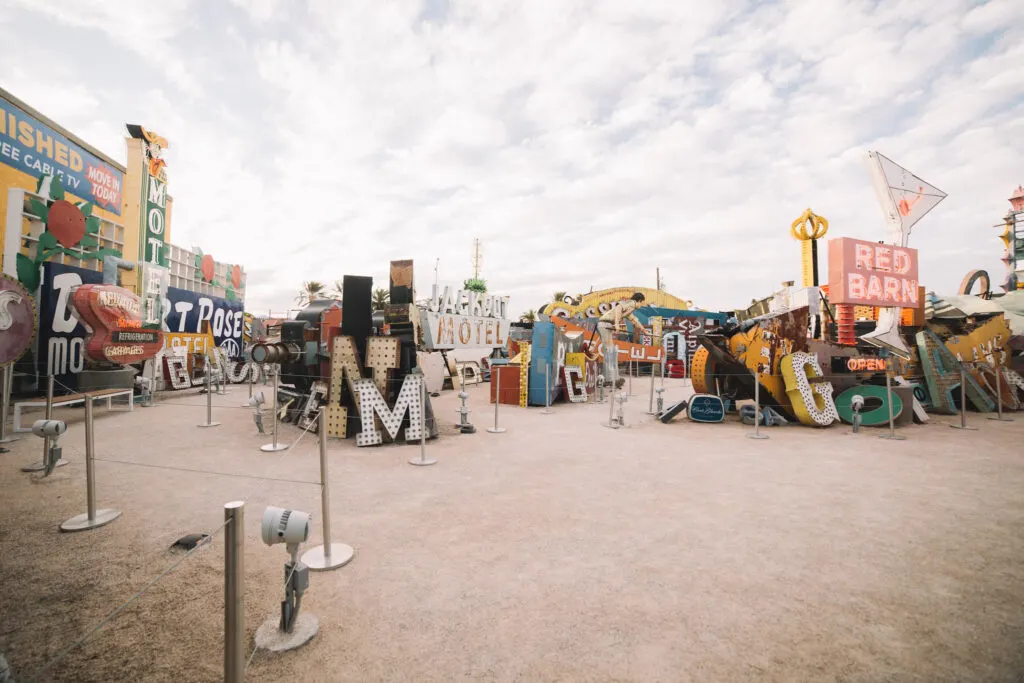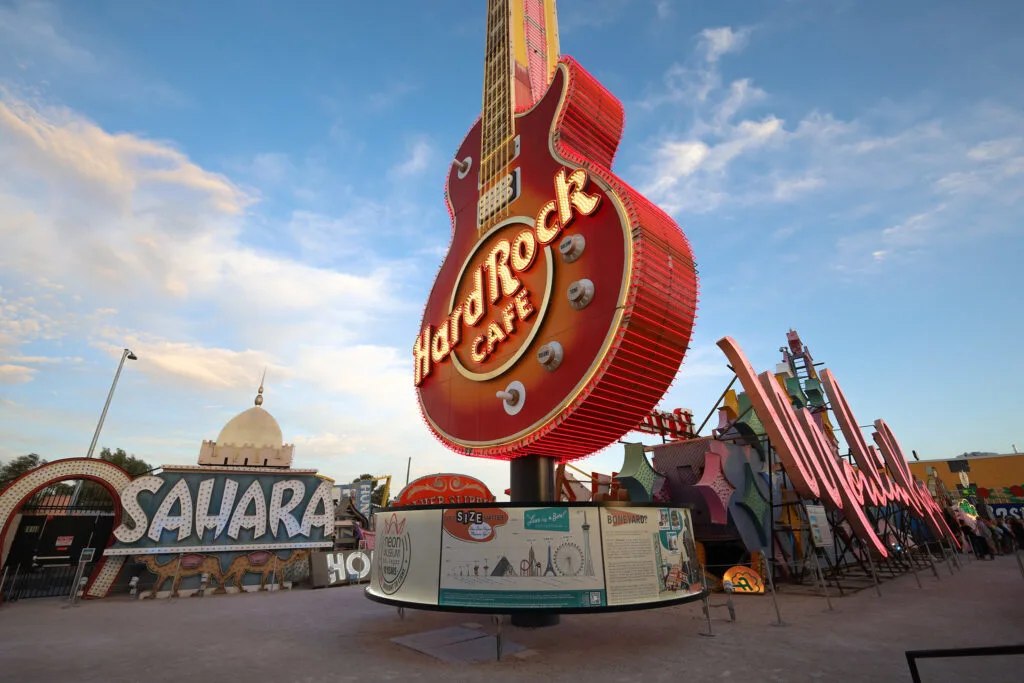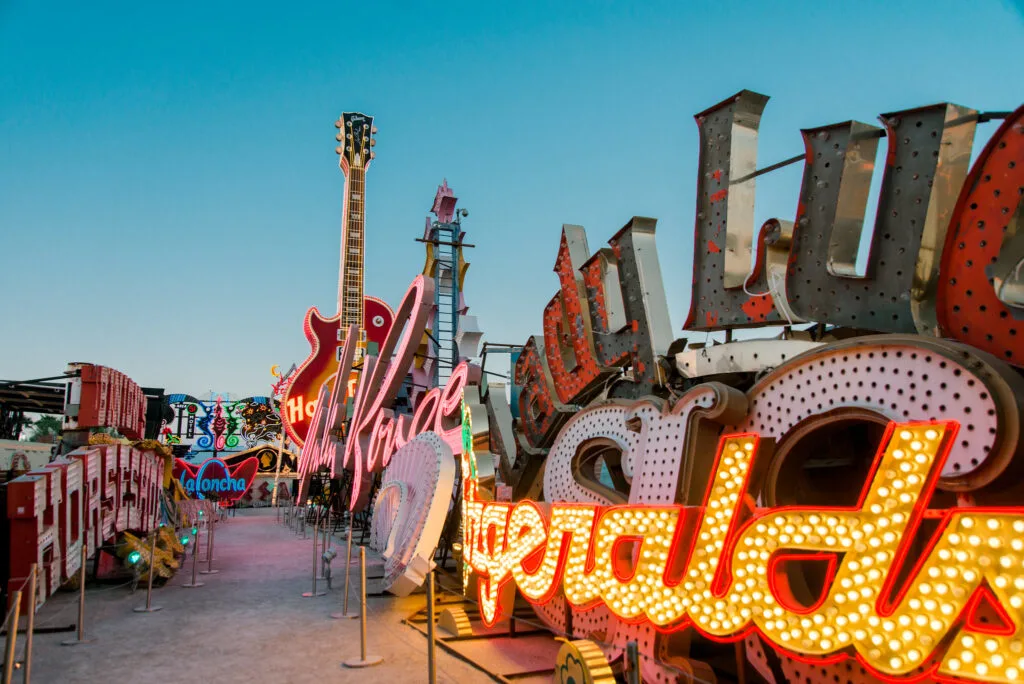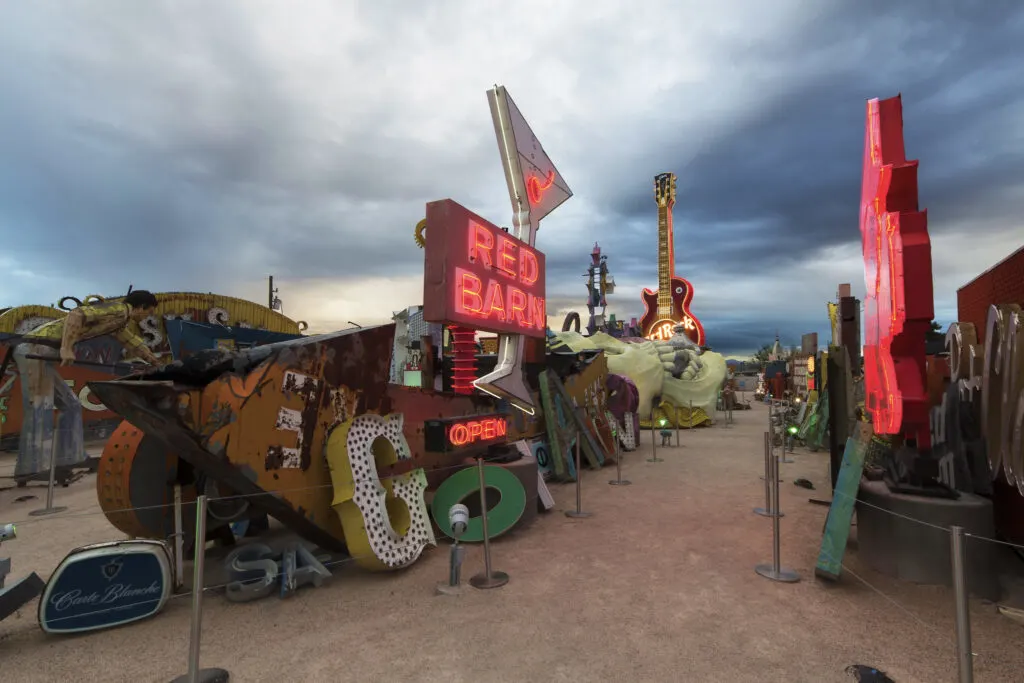 Is The Neon Museum Worth Doing?
100% yes.
The displays, even during the day, are incredible. Again, I recommend taking a guided tour, as the knowledge shared really enhanced my experience.
I wouldn't have paid much attention to some of the more obscure signs without their insight which made the trip much more educational.
If you have the time, invest in the "Double The Glow" experience, which combines an evening guided tour with the Brilliant! Jackpot light show.
If you're unfamiliar, Brilliant! Jackpot is a choreographed light show that brings signs in the Neon Museum's North Gallery to life with projection technology – See my full Brilliant! Jackpot review, here.
For my money, the Neon Museum ranks among the best things to do in Vegas besides gambling.
If Las Vegas history is even of remote interest, or if you're a traveler that has been coming to town for a long time and want to turn back the clock, the Neon Museum is a nostalgic must-see.
The crew at the boneyard is clearly passionate, and do a fantastic job articulating the history of each piece as you make your way through the museum and it's certainly worth the money and the time.
Ensure you book your Neon Museum tickets early as slots fill quickly!
Where Is The Neon Museum?
The Neon Museum is located at 770 Las Vegas Blvd N, Las Vegas, NV 89101, which is in close proximity to resorts on Fremont Street.
Can You Walk To The Neon Museum From Fremont Street?
Technically, yes. Is it recommended? Not really, but it depends on the time of day and season.
Although the walk is only 15-20 minutes, summer temperatures in Las Vegas can make it a painful experience.
Additionally, branching out from the main Fremont Street drag can feel a bit dicey to some due to the homeless/transient population, especially at night. If you decide to go for it, walk north on Las Vegas Boulevard (past Heart Attack Grill) and you'll run right into on the right-hand side of the road.
I suggest paying up for a $10 (or less) Uber/Lyft.
Is There Free Parking At The Neon Museum?
Yep! Parking at the Neon Museum is free and can be found across the street off McWilliams Avenue which intersects with Las Vegas Boulevard.
Note that the parking lot at The Neon Museum is very small and fills quickly, however, there are overflow spaces available nearby. Just ask the security guard standing outside how to get there if a spot isn't available.
Neon Museum Prices
There are three tiers of tickets for the Neon Museum:
General Admission tickets allow you to explore the boneyard for up to an hour and cost $20 or $16 for locals with a Nevada ID. Kids under 6 years old are free.
Guided Tours provides a 45-minute walking tour of the Neon Museum with a knowledgeable guide and costs $28 or $24 for locals. Again, kids under 6 years old are free. This is the Tour I opted for, and would highly recommend it as a ton of historical facts are shared that greatly enhance the experience.
Brilliant! Jackpot shows are 45 minutes and cost $23 or $19 for locals. Kids under 6 years old are free.
If you'd like to experience both Brilliant! Jackpot and a guided boneyard tour back to back (you do), buy the "Double The Glow Experience" ticket which costs $45.
Tickets for the Neon Museum can be purchased in advance here, directly with the attraction.
Neon Museum Ticket Discount Offers
In addition to the locals discount referenced above, people that receive food assistance or SNAP benefits can visit the museum for a mere $3 per person. This deal is offered as part of the Museums for All program. A valid photo ID and SNAP benefits card will be required at the time of ticket purchase.
Neon Museum Tips
My hour-long tour wreaked havoc on my emerging bald spot, arms, legs, and uncovered feet. Bring sunblock, and nobody will judge you if you grab an umbrella.
While beverages are available for purchase at the Neon Museum, guests are also welcome to bring their own bottled water. Especially on a hot day, you'll be glad you have it. Grab extras in the gift shop before heading outside.
Check out my Brilliant! Jackpot review before booking. If it's of interest, you can score a discount by buying a combo ticket that entitles you to a tour of their Main Boneyard, followed by Brilliant! Jackpot in their North Gallery. Here are a couple of pictures: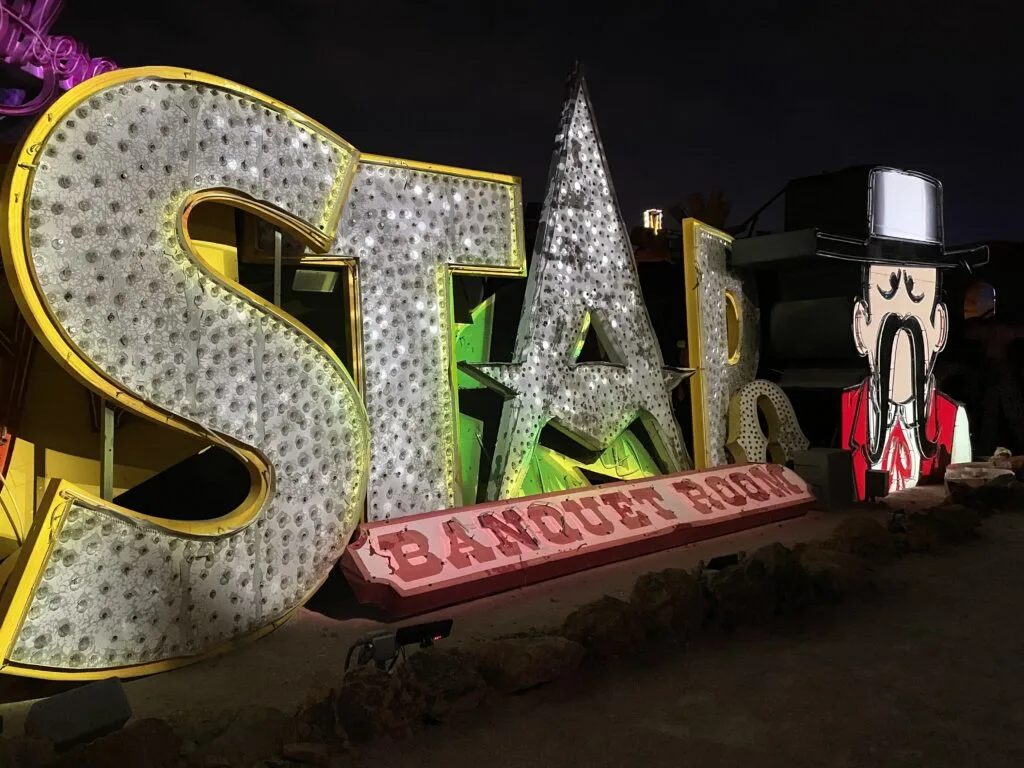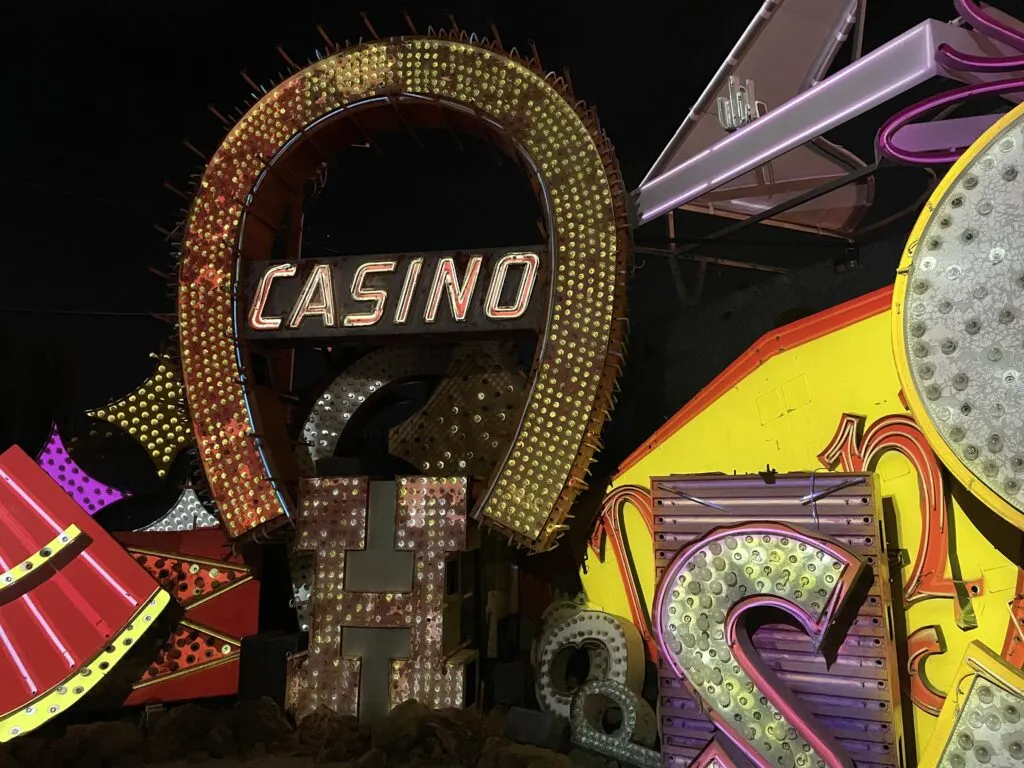 Related: Check out these FREE things to do in Vegas, as well as things to do with kids!
Feature Image: ©americanspirit/123RF.COM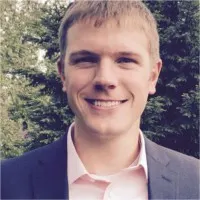 I'm a former software salesman turned Vegas aficionado. While the craps table is my preferred habitat, I pull myself away to explore new attractions, shows, restaurants, and outdoor activities around Las Vegas with the intent of sharing my experiences.
Ultimately, I just want to help folks plan a better trip and save a few bucks in the process.