Looking for non-gambling things to do on and near Fremont Street in downtown Las Vegas? You're not alone.
According to a visitor profile survey from the Las Vegas Convention and Visitor's Authority (LVCVA), 53% of Las Vegas visitors visited downtown in 2021.
Among those that visited downtown, only 12% did so to gamble with the rest coming to sightsee, dine, and see the Fremont Street Experience light show.
View Poker History: Check out the names and pictures of the poker legends that comprise the Poker Hall of Fame at Binion's.
Drink a Scorpion: One of the more unique, and disgusting, things to do on Fremont Street is the "Scorpion Shot" at Nacho Daddy. Apparently, 55,000 people have been crazy enough to try one since 2010. Don't stress the scorpion, they are already deceased and the stinger has been removed.
Karaoke: Whether you are singing, or just like watching people make a fool of themselves, Karaoke is offered at the Cat's Meow in Neonopolis nightly.
Go-karts: Located in Neonopolis, Gene Woods Racing "Drift" Experiences will have you ripping around an indoor track on all-electric go-karts.
Sigma Derby: While I promised a list of things to do besides gamble, Sigma Derby can be done cheap, and hardly counts as gambling in my opinion.
Located upstairs at The D, Sigma Derby is a mechanical horse racing game that can be played for as little as a quarter per race. Plug the quarters into the machine, pick the horses you think will win, then watch them go! It's a legit blast.
Think of it as an old-school arcade game in which you can win some money.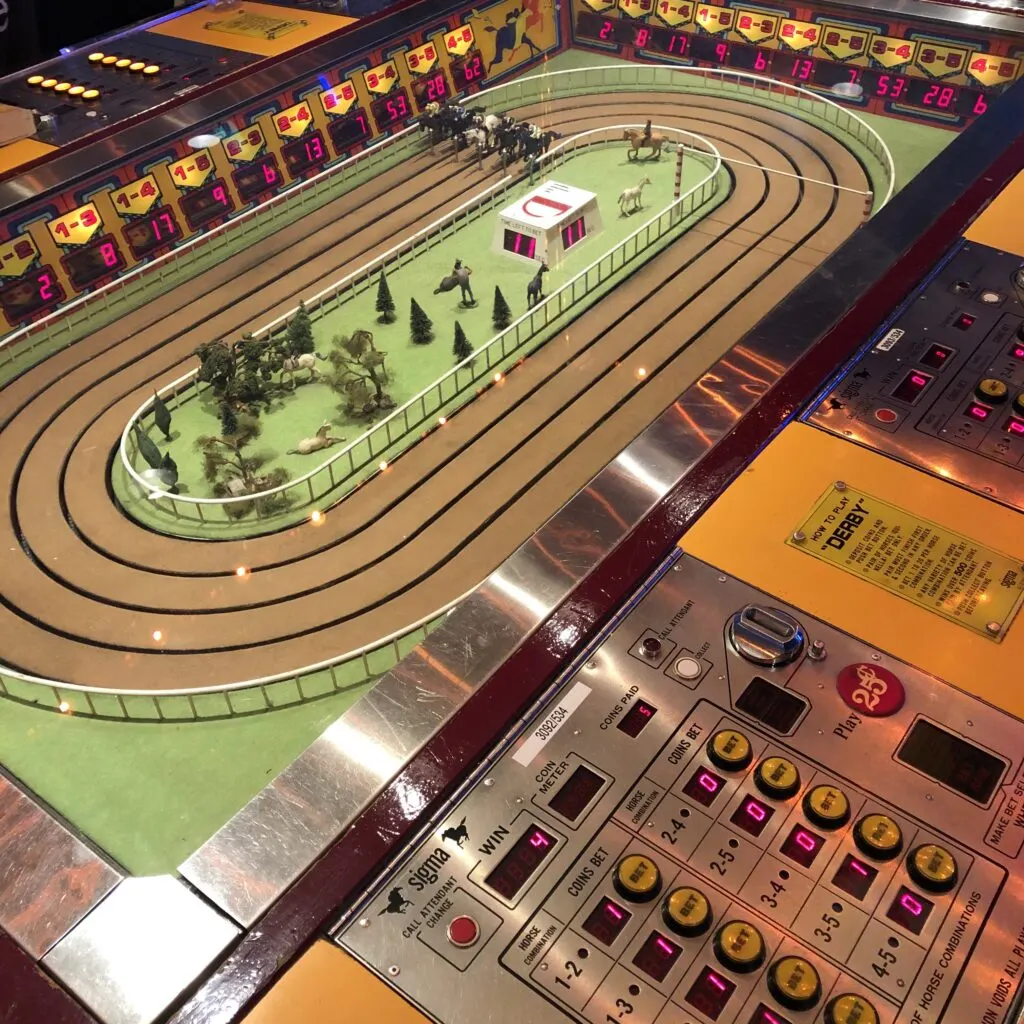 As evidenced by the robust list above, there are a ton of things to do on Fremont Street besides gambling! Hopefully, I was able to help you add a few non-gambling activities to your Las Vegas itinerary!
See Also: My ideal 3-day Las Vegas Itinerary to include non-gambling activities!
Featured Image: ©crackerclips/123RF.COM