Key Points:
Secret Pizza is on Cosmopolitan's 3rd level next to Jaleo and Blue Ribbon – Take the escalator up next to the Chandelier Bar.
The hallway that leads to the hidden pizzeria is lined with records, making it easy to identify.
While there are numerous reasons to visit Cosmopolitan, the resort's hidden food and drink options tend to generate the most buzz on social media.
The Pizzeria at Cosmopolitan, widely referred to as "Secret Pizza", is a trendy spot commonly sought out by visitors. Adding to the pizza joint's allure is the lack of signing that would indicate its existence to passers-by.
Secret Pizza's allure extends beyond being hidden though. The pizza represents a low-cost, budget-stretching meal option, or an ideal late-night snack.
Simply put, the food is cheap, quick, and good.
As one of our top-rated slices of pizza in Las Vegas, #4 to be exact, it's definitely worth the hunt.
How To Find Secret Pizza at Cosmopolitan
Enter Cosmopolitan from the Strip and make your way over to the Chandelier Bar, which is near the sportsbook.
Once you make it to the Chandelier Bar, take the nearby elevators up 2 floors to level 3.
When you get to level 3, you'll see a hallway lined with records in between Blue Ribbon and Jaleo.
If you take that unmarked hallway straight back you'll find yourself in the grab-and-go pizza spot everyone on social media has been raving about.
Note that Secret Pizza doesn't open until 11 am. Before that, the record-lined hallway is blocked off by a sliding door.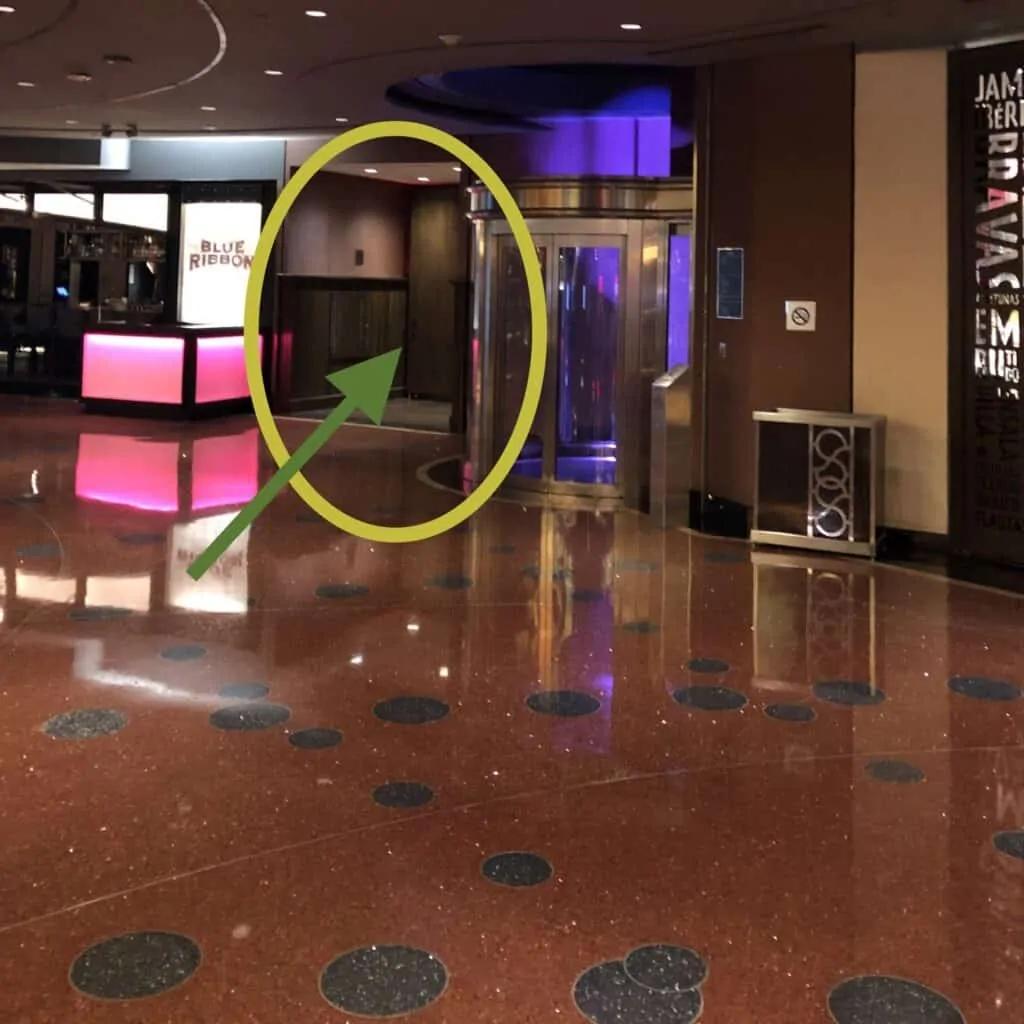 Compared to the plentiful number of upscale dining options at Cosmopolitan, Secret Pizza is about as casual and utilitarian as it gets. No fancy bells and whistles here.
Inside, you'll find a minimalist, cafeteria-style pizza-by-the-slice joint with seating for around 10 people and 2 pinball machines.
If you need a spot to sit, just grab your slice and head out to the lobby for a seat, or work your way back toward the convention halls as there are plenty of seldom-used benches and chairs along the walkway.
Secret Pizza occupies a small space, so they usually only display 3-4 pizzas, although they have more than that hot and ready to go under the counter.
Don't be shy – Ask what they have ready for purchase. My social anxiety got the best of me and I "panic ordered" the cheese and mushroom displayed below, not knowing more appealing options were ready to rock.
When it comes to quality, I was impressed… even though I lost my cool and didn't order my preferred slice.
My pizza featured a crisp crust, minimal flop, and a high-quality golden brown layer of cheese. Unlike most other pizza-by-the-slice options in Vegas, Secret Pizza's wasn't all that greasy.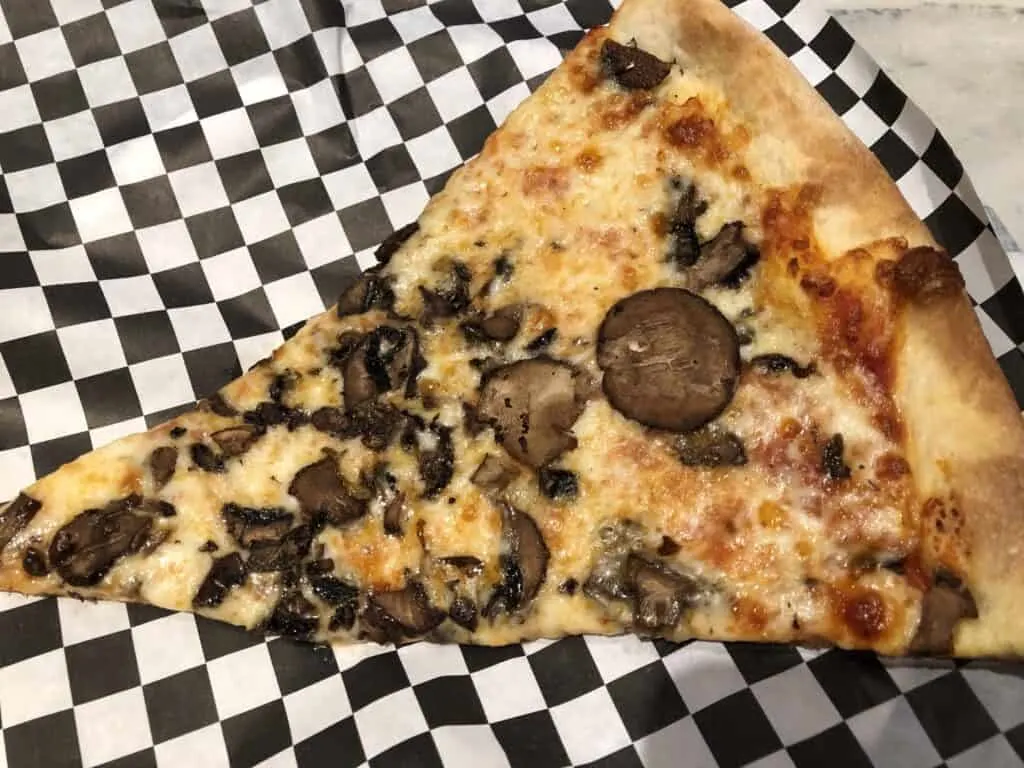 Whether you're looking for an inexpensive lunch, a late-night snack, or a fun adventure, Secret Pizza at Cosmo is a winner.
It isn't fancy, but it's quickly become a go-to of mine when I'm in the area.
Related Articles: After your slice, hit up one of Cosmopolitan's 2 speakeasy experiences.
Ghost Donkey is a small, unique cocktail lounge hidden in the Block 16 Urban Food Hall.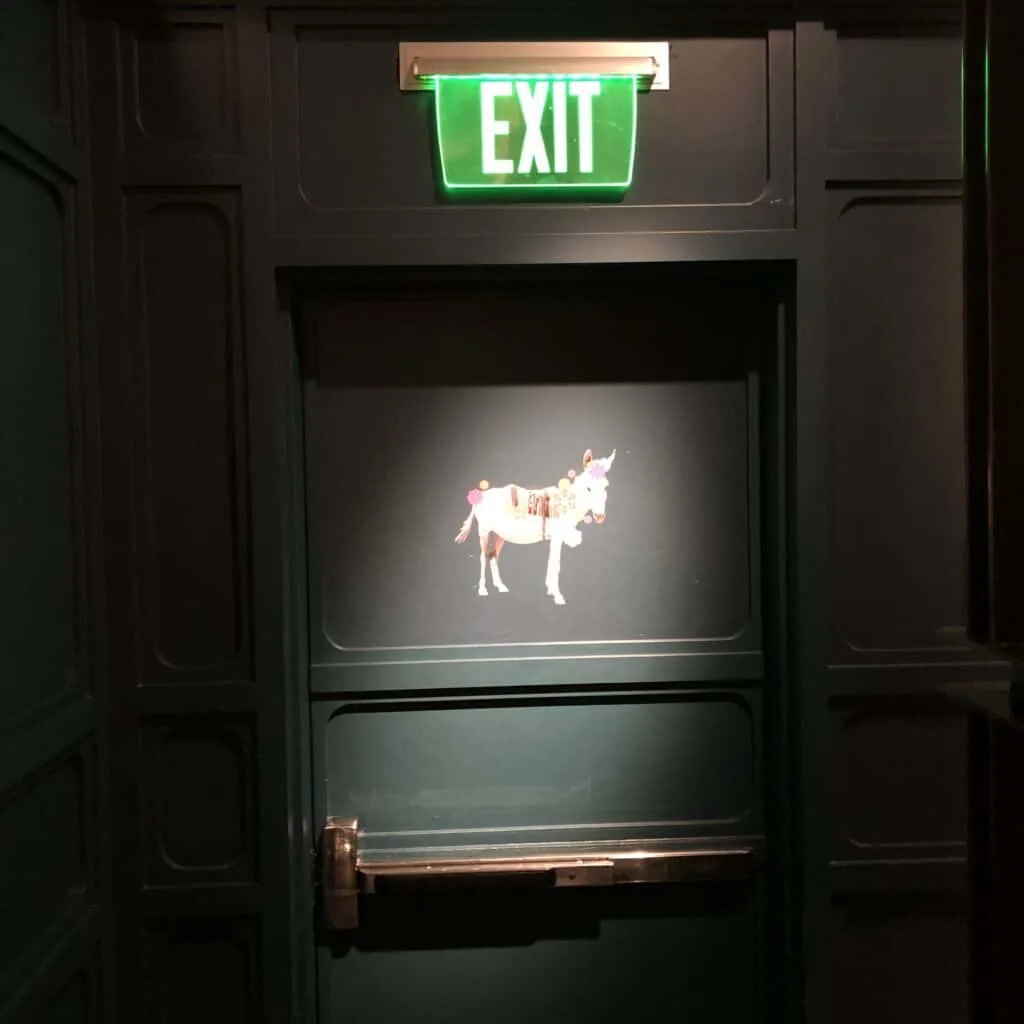 The Barbershop can be found hidden behind, you guessed it, an actual barbershop just off the casino floor.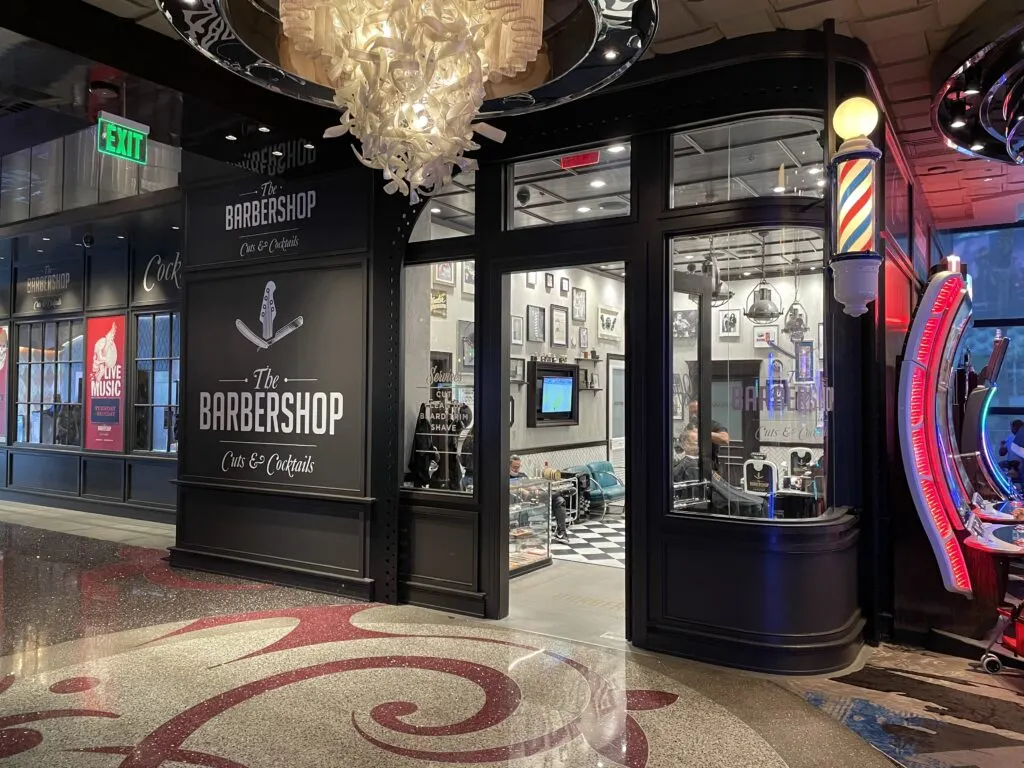 See Also: Explore more things to do at Cosmopolitan Las Vegas!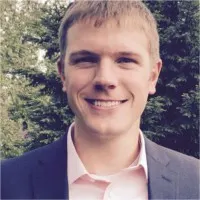 I'm a former software salesman turned Vegas aficionado. While the craps table is my preferred habitat, I pull myself away to explore new attractions, shows, restaurants, and outdoor activities around Las Vegas with the intent of sharing my experiences.
Ultimately, I just want to help folks plan a better trip and save a few bucks in the process.