Key Points:
Buskers on Fremont Street are awarded 2-hour blocks of time in one of 38 circles via a lottery run by the City of Las Vegas.
The city has also passed an ordinance that spells out specific rules for performers like maximum volume and prop restrictions among others.
Neon, historic properties, and inexpensive gambling are what come to mind when you think of making the trip to Fremont Street.
Another, more infamous, aspect of Fremont Street that's impossible to ignore are the numerous street performers or buskers that range from bucket drummers to an elderly man wearing a thong.
While some Las Vegas visitors love what Fremont's street performers bring to the table, others view it as an unfortunate freak show.
It got me wondering: What are the rules that govern Fremont Street performers?
The thought came to my mind while trying to sleep at 12:30 am at Binion's Hotel Apache while a bucket drummer's incessant noise kept me awake.
As my rage grew, I pondered questions like:
How do buskers reserve a circle on Fremont Street?
How do they get paid?
How do they stay in the good graces of the authorities?
Why are they allowed at all?
See Also: Staying on Fremont Street vs. the Strip. I compare the differences.
Tipping Street Performers
First off, let's talk turkey.
It's important to point out that performers on Fremont Street, or the Las Vegas Strip for that matter, can't charge a fee. They rely on tips and it is always up to the patron what, if anything, will be paid.
Performers are often criticized for aggressively demanding tips or shaming those that don't tip adequately by making a scene.
While it's customary to fork over a few bucks if you stop for a photo, you are not obligated to pay their suggested amount.
Street performers register with the city and a daily lottery is held for 2-hour time blocks on the poker chip decals between 3 pm to 1 am.
The ordinance itself was needed to prevent fighting between performers for prime locations, maintain public safety, and establish perimeters for where "expressive activity" is appropriate.
Also reiterated in the municipal law is that "it is unlawful for a street performer to charge a fee for a performance within the pedestrian mall" although tips and donations may be accepted.
While attire (or lack thereof) is not regulated, noise levels actually are. Street performers are not to exceed specific decibel levels when measured from 1 and 25 feet.
The ordinance also regulates how far performers need to be from ATMs, building entrances, crosswalks, outdoor dining areas, live concerts, and even other street performers.
Other fun facts from the Las Vegas Ordinance regulating Fremont Street Experience that apply to all visitors:
Hula hoops larger than 4 feet in diameter are forbidden.
Launching or throwing items into the air is forbidden unless the performer is connected with an event put on by the Fremont Street Experience LLC.
Feeding Birds on the pedestrian mall is prohibited, as is littering and sleeping.
Sitting and laying on the ground is not allowed, however, street performers are exempt if sitting is part of their "performance".
How To Register For the Street Performer Lottery
Aspiring buskers hoping to reserve a circle on Fremont Street can register for the lottery, here, with the Fremont Street Experience. There, you can also view the schedule, see a map of performance locations, and review the ordinance that dictates street performer rules.
You'll want to note that it's a crime to register for the lottery more than once.
Whether you love street performers or detest them, they will continue to be a permanent fixture in Downtown Las Vegas. If you're looking to earn some scratch performing yourself, hopefully, my down-and-dirty guide was helpful in pointing you in the right direction!
Related: 95+ completely free things to do in Vegas!
Feature Image: ©usataro/123RF.COM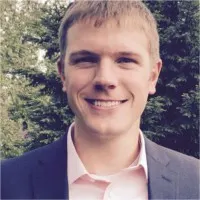 I'm a former software salesman turned Vegas aficionado. While the craps table is my preferred habitat, I pull myself away to explore new attractions, shows, restaurants, and outdoor activities around Las Vegas with the intent of sharing my experiences.
Ultimately, I just want to help folks plan a better trip and save a few bucks in the process.