For the first time in my Vegas traveling life, I stayed downtown as opposed to the Strip. It's odd, I actually prefer just about everything about downtown including gaming options, the close proximity of attractions, and the signature old-school vibe, but for some reason have never pulled the trigger on a hotel room.
The main reason I've always stayed on the Strip is the availability of comped rooms based on my casino play. Ultimately, it's difficult to pass up a free room.
The driving force behind my inaugural stay downtown, however, was Binion's Hotel Apache renovation and re-opening after a decades-long hiatus. As a Vegas history dweeb, staying in a property with that type of historic value was on the bucket list.
I also took the opportunity to stay a night in a Premium Room at Downtown Grand and a Cabana Suite at El Cortez.
I'm not the only one with a renewed interest in downtown Las Vegas either. According to the Las Vegas Convention and Visitor's Authority (LVCVA), 58% of Las Vegas visitors made a stop downtown in 2022. That's up from just 46% in 2018, 42% in 2019, and 53% in 2021.
It's safe to say that downtown Las Vegas is on the rise.
What are the differences you can expect when staying on Fremont vs. the Strip? Let's explore, shall we?

Downtown Las Vegas is a Better Value Than the Strip
As a frugal traveler, affordability is a massive factor in my decision-making process.
Since this was my first stay downtown I had yet to establish a relationship with casino loyalty programs which could have earned me a reduced room rate. Paying full price was painless, however, and certainly less expensive than rates on the Strip.
According to the LVCVA, the average nightly room rate paid on the Strip in 2022 was $182.11, much more than the $99.94 average downtown.
While rooms downtown are certainly less expensive on the whole, I'd be remiss to ignore the fact that rooms downtown, broadly speaking, are less impressive than rooms on the Strip.
Do your research before booking. If you're comfortable with the room, amenities, and reviews then save the cash!
Resort fees are also much less invasive downtown, running about 40% – 50% less than resorts on the Strip. In fact, Binion's and sister property 4 Queens are resort fee-free.
Better Gambling With Lower Table Minimums
On the topic of value, casinos downtown allow you to stretch your dollar a bit further. While you'll commonly encounter minimum bets on Strip table games of $15 – $25, casinos on Fremont frequently feature $10 minimums daily, with some dipping as low as $5 during non-peak times.
Deep value seekers will enjoy the $1 blackjack game still dealt at Downtown Grand, steps away from Fremont Street.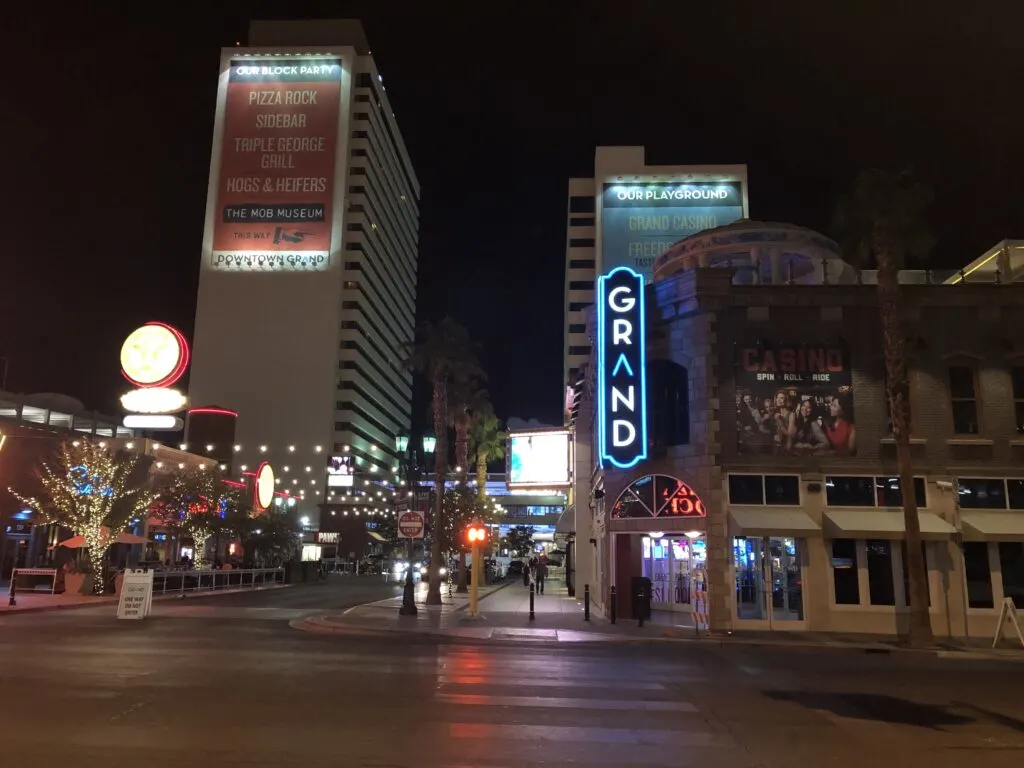 If you're looking to hit the slots, they're usually reliably slightly looser than slots on the Strip, although that relationship was oddly reversed in 2020, 2021, and again in 2022.
Table game odds also tend to be more player-friendly on and around Fremont Street. 3-2 blackjack isn't yet extinct and the triple zero roulette epidemic hasn't yet fully infected downtown.
In fact, Plaza recently installed a new single zero roulette wheel – a much more player-friendly game than its double and triple zero peers.
Lastly, video poker players will also have more luck finding an advantageous paytable on Fremont vs. the Strip where you will typically find watered-down, house-friendly payouts. Here's a good recap of where to find good video poker pay tables downtown from Vegas Advantage.
Getting Downtown From Harry Reid International Can be CHEAP
Public transportation isn't usually my preferred method of getting from the airport to my Vegas hotel, BUT, taking the CX (Centennial Express) is too easy. Catch it at level 0 of either terminal 1 or the departures level of terminal 3. A one-way ticket will cost only $2 amounting to big savings over other airport transportation methods.
Yes, you can also take public transportation to a hotel on the Strip but it's a bit more of a hassle and more costly.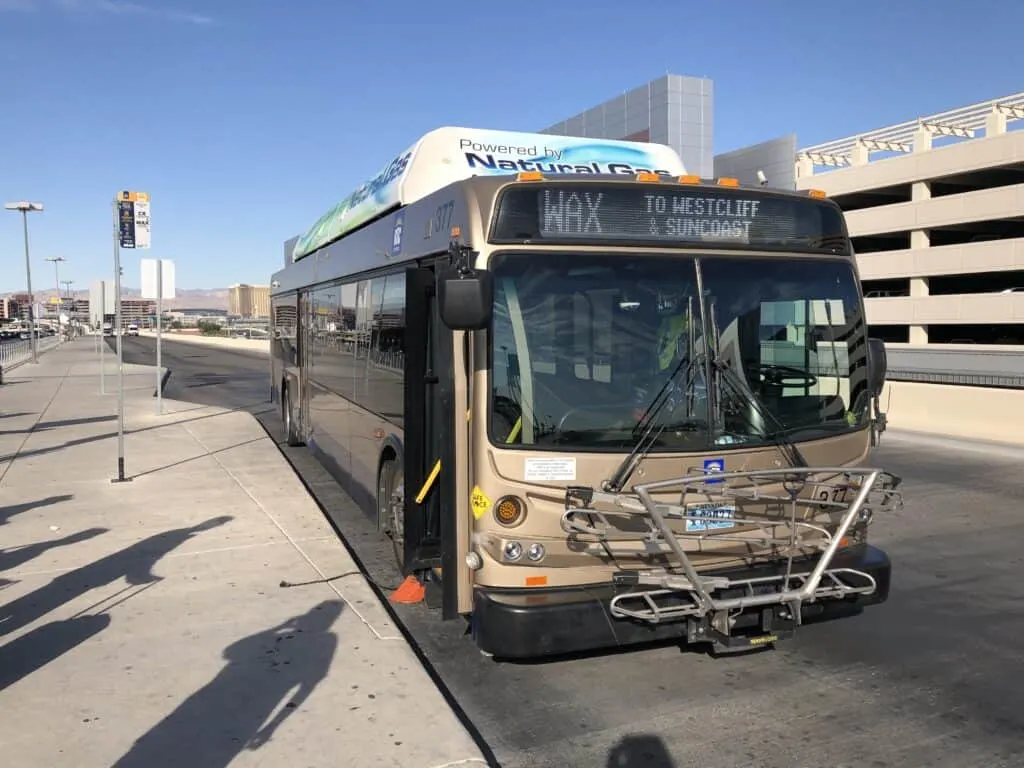 Related: See more on airport transportation options available in addition to public transportation.
Diverse Dining Options
From fast food options to old-school elegance, downtown Las Vegas offers something for everyone, every budget, every taste, and all a short walk from your hotel. The density of options, whether it be by price point or cuisine type, on Fremont is difficult to top.
If an inexpensive, sit-down meal is what you crave, try mid-range price point options like Tony Roma's, Magnolia's Veranda, Nacho Daddy, Evel Pie, or Pizza Rock.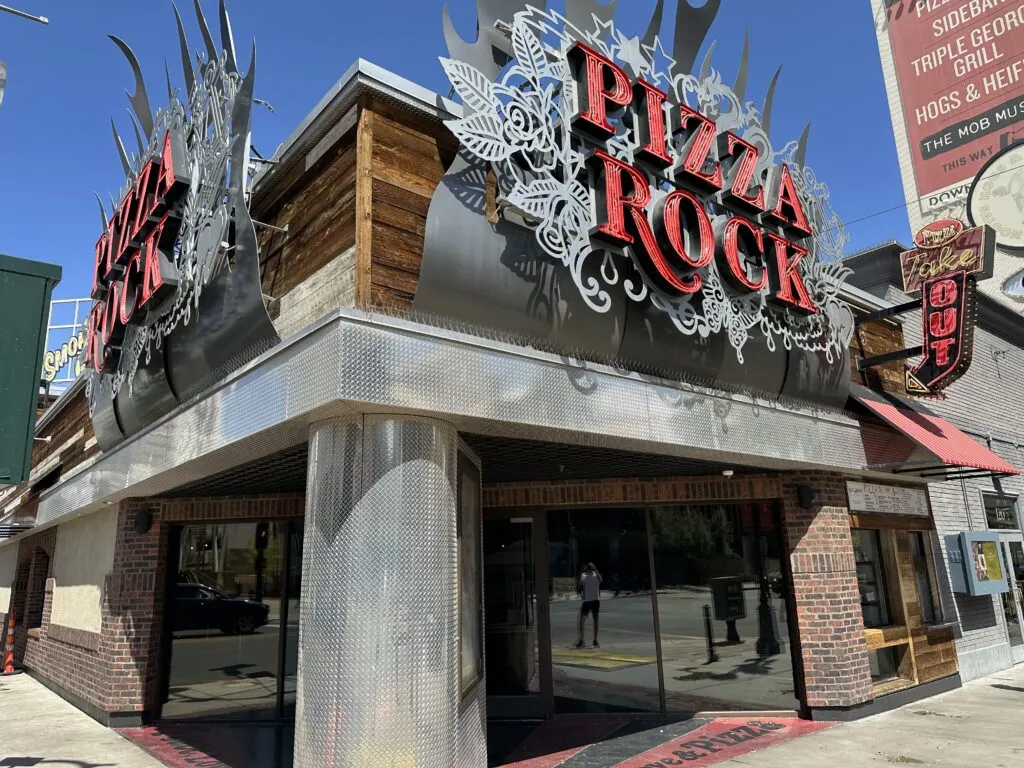 For me, the holy grail of dining downtown is the ease in which you can find great steak and/or seafood, usually in an authentic vintage Las Vegas environment at a reasonable price.
Places like Top of Binion's Steakhouse, Hugo's Cellar at 4 Queens, Andiamo at the D, and Oscar's at Plaza are sure to satisfy at a $50 – $75 price point while delivering a unique downtown Vegas vibe.
I recently dined at Oscar's and was thrilled with the service, view, and experience.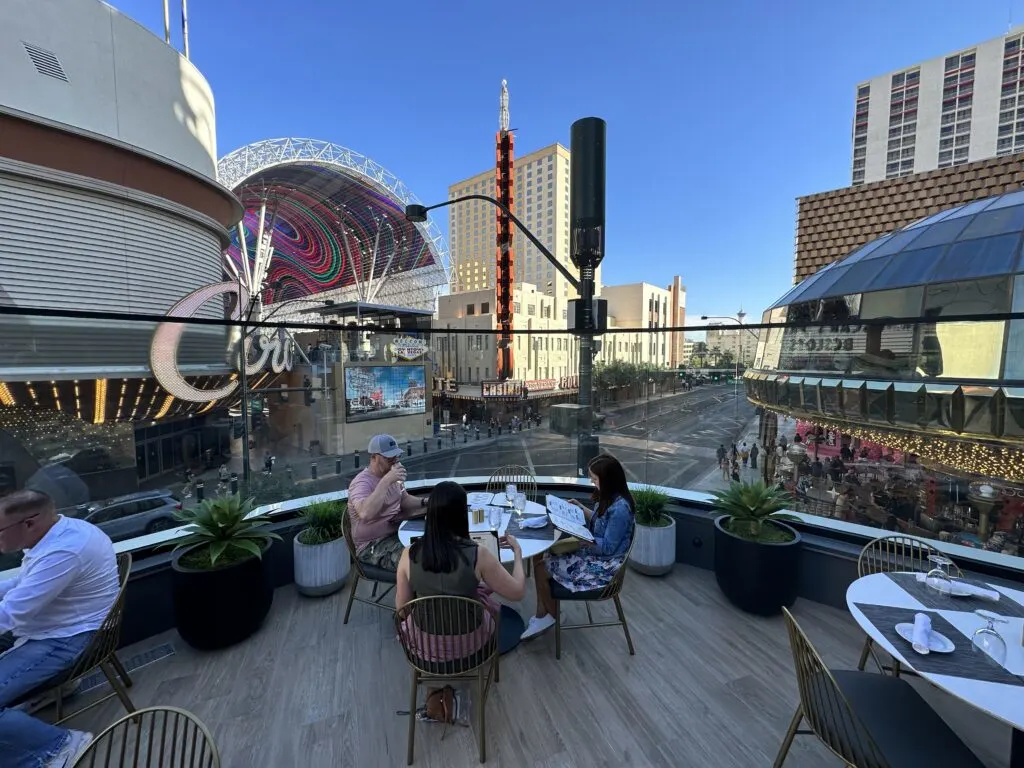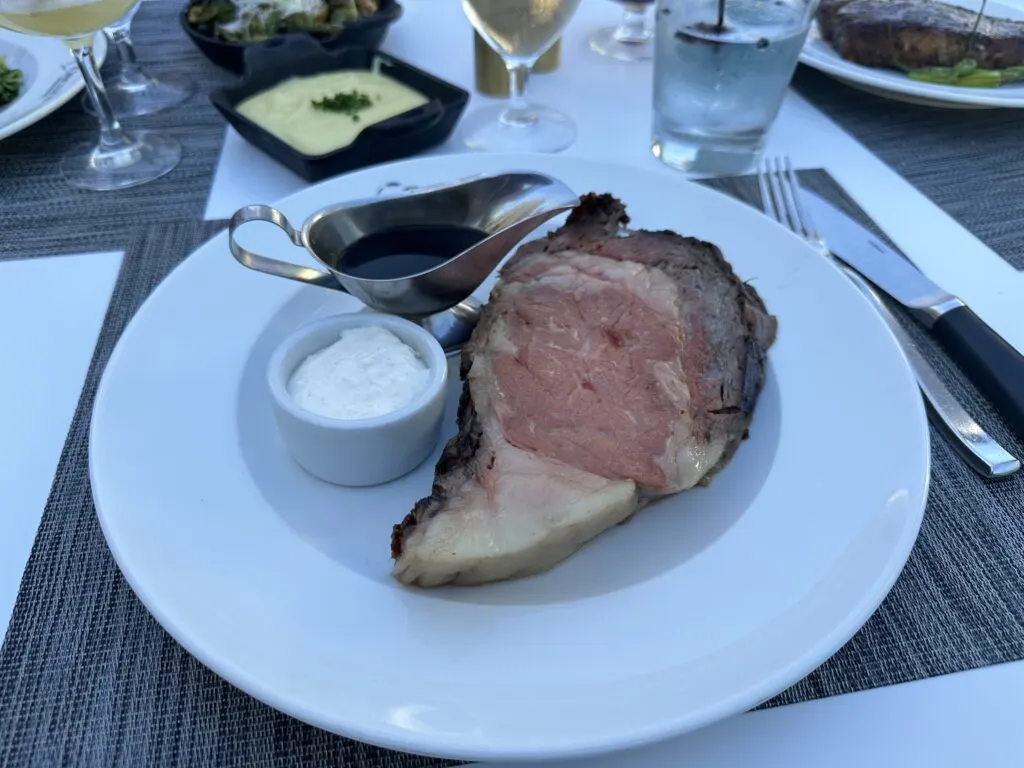 Quicker, cheaper options include a McDonald's and a White Castle, but check out spots like the international eatery which is comprised of several quick-serve restaurants serving Mediterranean, Mexican, and Chinese fare. For the best pizza by the slice in all of Vegas head over to Pizza Rock, or Evel Pie (a close second).
I also have put together a resort-by-resort rundown of cheap places to eat downtown Las Vegas.
You're More Than a Number
Even before actually staying downtown, I've always loved the connection casino leadership shares with their customers at certain properties.
Derek Stevens, owner of the D, Golden Gate, and Circa can usually be found posted up at either the D's Longbar or Circa's MegaBar. He's always willing to share a few words, a handshake, or a beer with folks that approach him.
The same can be said about Plaza's CEO Jonathan Jossel who often mingles with guests on the casino floor. They legitimately care about their customer and provide a great experience.
When was the last time you saw the CEO of one of the mega-resort chains on the Strip mingling with the common folk? I'll wait.
Vintage Vegas Vibe
History downtown is thick. Golden Gate opened in 1906 and had the first working phone in Nevada. You can even see a few artifacts and windows to the past scattered throughout the property.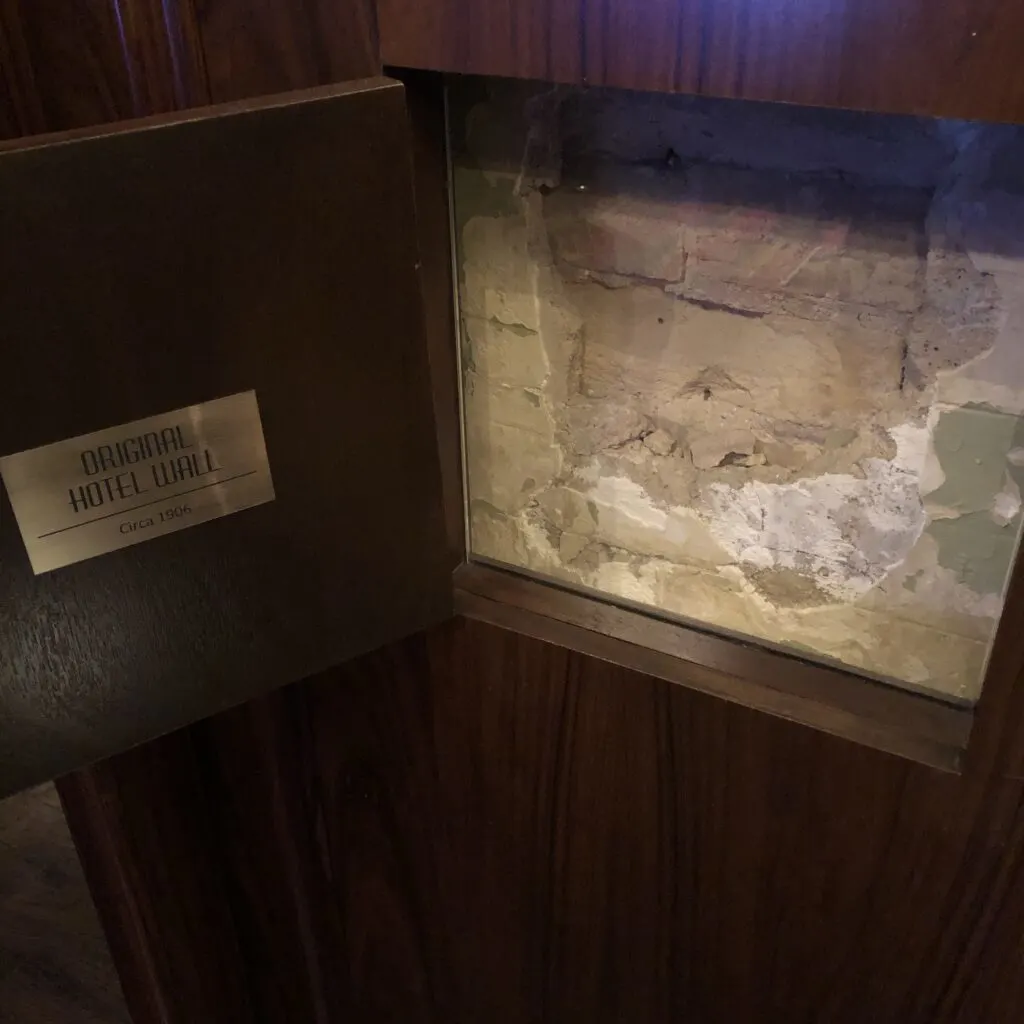 Binion's Hotel Apache originally opened in 1932 and is said to be haunted.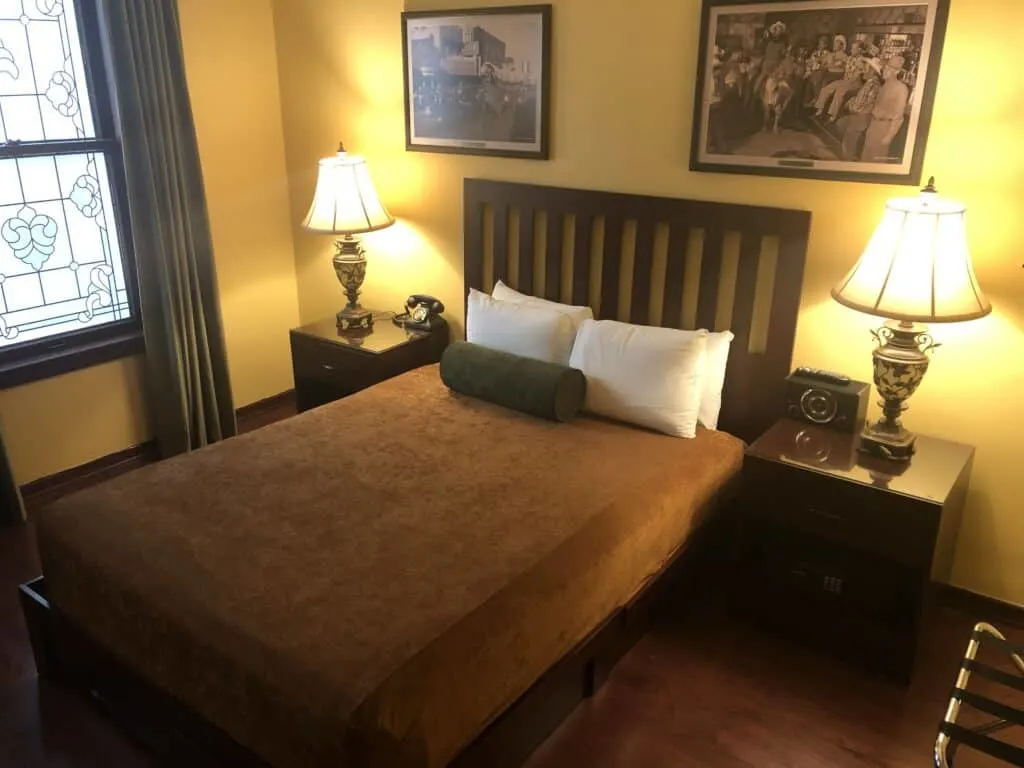 El Cortez was owned at one point by mobster Bugsy Siegel.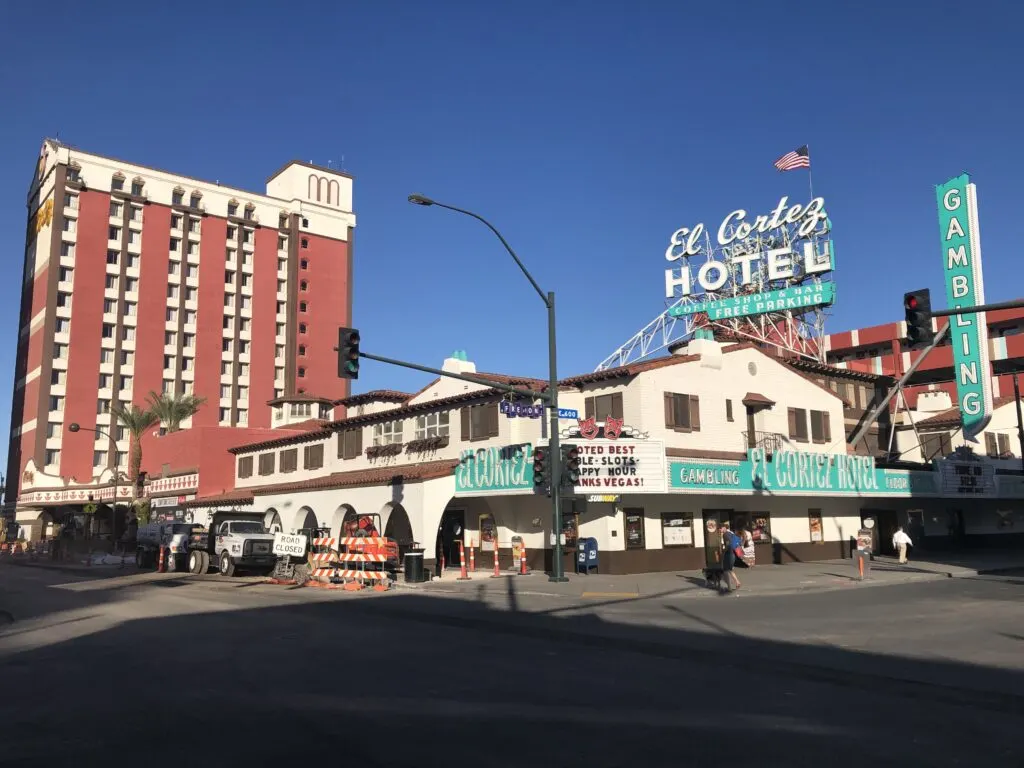 The Mob Museum provides a fascinating education on organized crime in America and Las Vegas.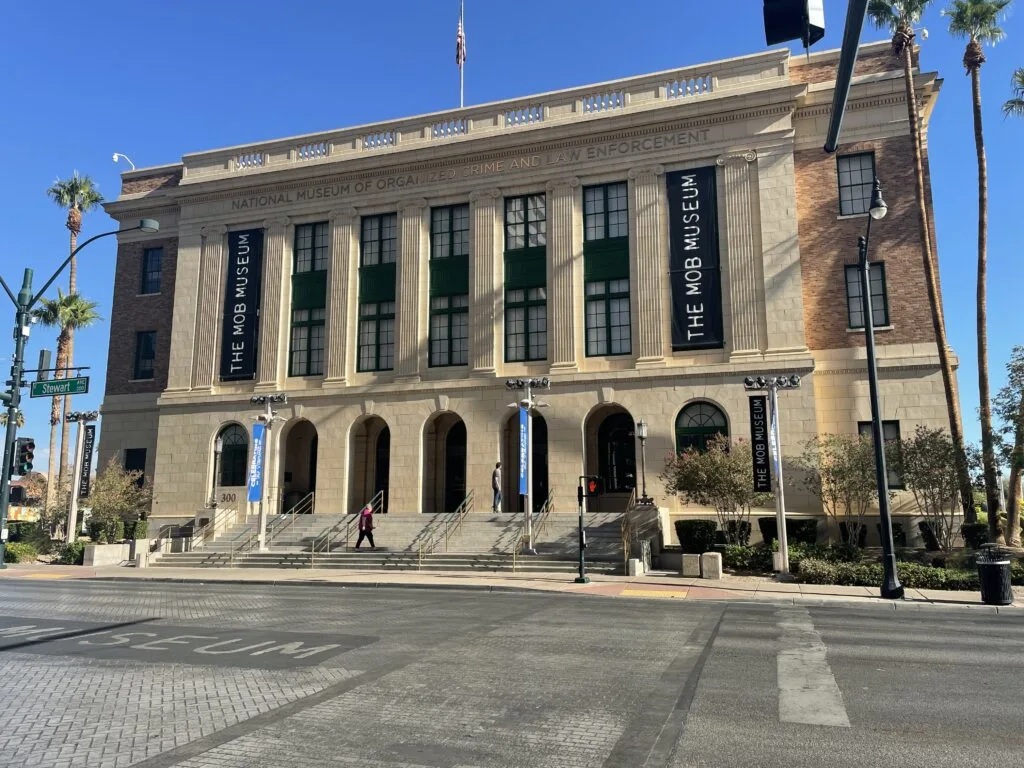 On the topic of educational attractions, The Neon Museum is home to hundreds of vintage Las Vegas signs, and can be toured during the day and at night.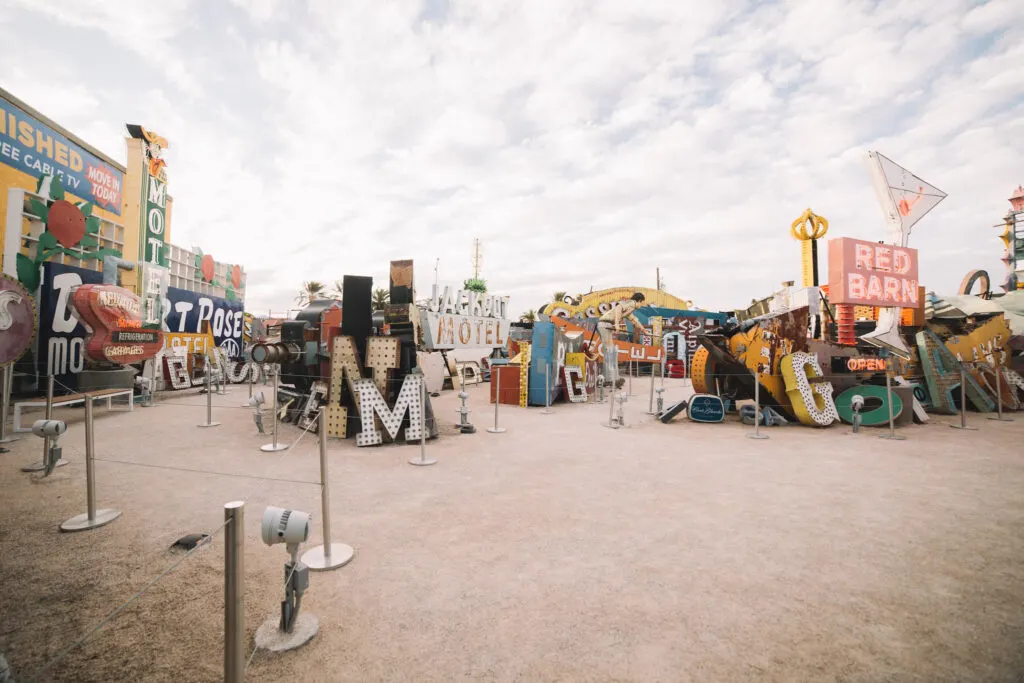 The museum's Brilliant! Jackpot display even brings signs in their North Gallery back to life with projection technology.
You can even still find coin-operated slot machines and video poker in a number of downtown casinos like El Cortez and The Cal.
While the Strip may be shiny, elegant, and new, history lives on downtown.
In my opinion, Fremont Street is your "Grandparent's Vegas" while still offering modern amenities.
You Can Still Find Luxury
As downtown's first resort built from the ground up in decades, Circa packs a luxurious punch similar to high-end resorts on the Strip. Signature amenities run the gambit from top-tier dining options, an amphitheater rooftop pool deck, to the biggest sportsbook on earth.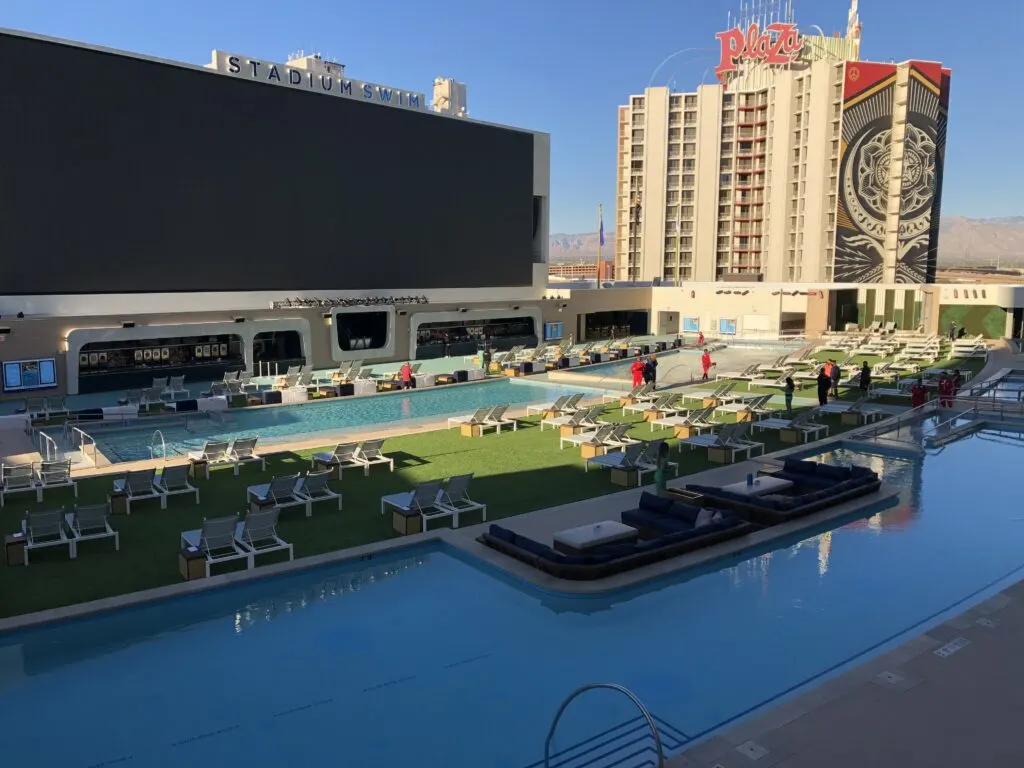 Circa caters to a customer that downtown has almost completely neglected for some time. For those of you that are concerned that downtown may be too dingy or dated, rest assured, there are high-end options.
I recently stayed in one of Circa's Stadium Swim View rooms – Check it out!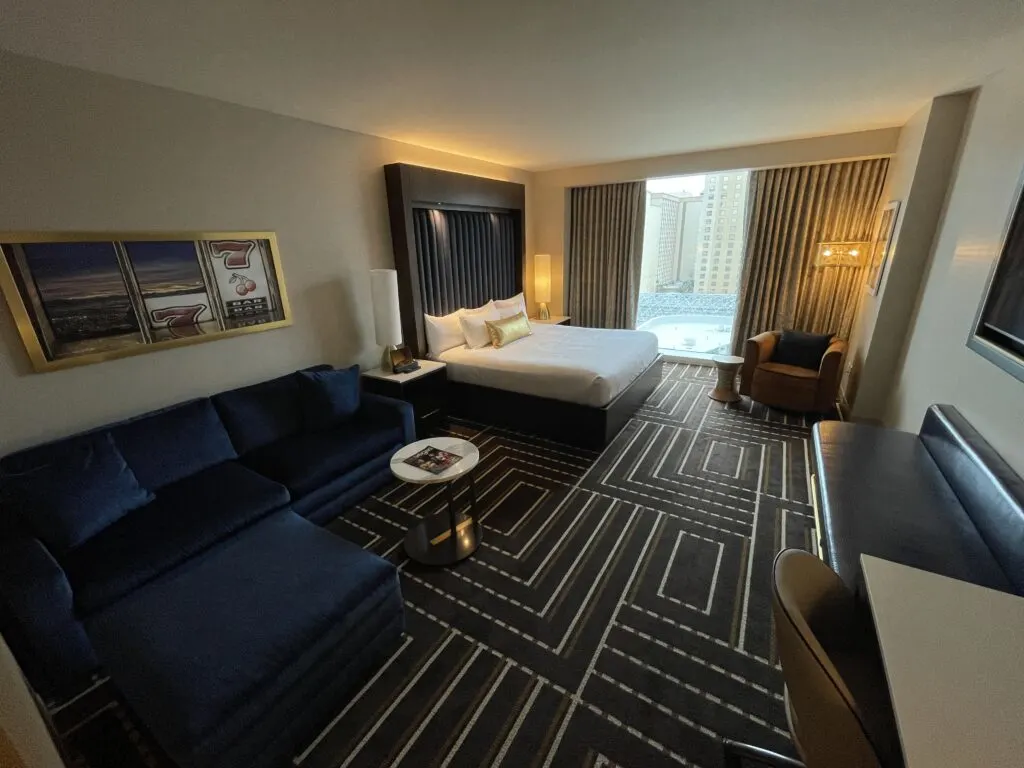 Inexpensive Shows
While shows downtown lack the "wow factor" of Cirque du Soleil shows on the Strip, there are a number of quality options, many of which are comedy shows offered at an attractive price point.
Check out options like "Hypnosis Unleashed" at Binion's, or Mike Hammer's "Comedy Magic" at 4 Queens. Both often offer tickets below $30 via Vegas.com, and are favorably reviewed by the masses.
Cons of Staying Downtown
Noise
It can't all be roses, right?
One complaint you often hear from hotel guests is about noise from the live entertainment that permeates rooms and prevents sleep until the wee hours of the morning. Absolutely true.
If you need to get to bed early, or don't want to contend with the noise, stay a few blocks back at Main Street Station, California, Downtown Grand or El Cortez. Kindly ask for a quieter room near the back of the property if staying right on the Fremont Street Experience.
I recently stayed in a Superior Room in Downtown Grand's new Gallery Tower. It was blissfully quiet, and a great option for those that need beauty sleep.
Check out our guide detailing the quietest hotel rooms on Fremont Street, where we steer you towards towers, room types, and views that provide a quieter stay.
Rougher Crowd
The crowd tends to be a bit seedier downtown as well. Street performers are commonly showing an abundance of skin or holding obscene signs. Not the type of place I'd bring kids.
Additionally, there's a prevalent homeless population that can make some feel uncomfortable, but they rarely cause trouble.
Slightly More Restrictive Open Container Laws
Downtown has different alcohol and open container laws than the Strip. Yes, you can drink out in the open on Fremont Street, but your drink has to be in a plastic cup and be purchased from a casino bar. Unlike the Strip, you are unable to purchase canned/bottled drinks at the convenience store and crack them open.
Ultimately, the pros outweigh the cons for this guy. Staying on Fremont Street and visiting the Strip instead of vice versa is one of the better swaperoos I've made.
Although I still frequently take advantage of free rooms on the Strip, I've been back to stay on Fremont Street multiple times since the inaugural stay at Binion's that I referenced at the beginning of this blog post.
Although downtown hotels have a "more dated" reputation, there's something for all tastes and budgets now that Circa is open for business.
Hopefully, I was able to help you determine where to stay in Vegas. At the end of the day, you can't really go wrong though. It's Vegas.
See Also: Las Vegas hotels that have recently renovated their hotel rooms.
I'm a former software salesman turned Vegas aficionado. While the craps table is my preferred habitat, I pull myself away to explore new attractions, shows, restaurants, and outdoor activities around Las Vegas with the intent of sharing my experiences.
Ultimately, I just want to help folks plan a better trip and save a few bucks in the process.