Las Vegas is in desperate need of a mass transit overhaul. Currently, there is no option outside of bus service that connects all major destinations including the airport, Strip, Downtown, Allegiant Stadium, and the convention center. In a city with 40 million-plus visitors annually, the fact that overpriced cabs and rideshare services are the only options to get somewhere quickly (depending on traffic) is a bit absurd.
It's time to give visitors and locals alike a faster, holistic mass transit option that will positively impact traffic along the resort corridor and give an alternative option to bus service which is viewed as inefficient by many.
Enter The Boring Company and their Loop transportation system, which is currently being constructed on a smaller scale at the Las Vegas Convention Center. The system, which will feature twin tunnels running a mile underground, will shuttle conventioneers across the convention center campus via autonomous Tesla electric vehicles or a modified electric tram that carries up to 16 passengers. Boring's Loop system can operate at speeds of up to 155 mph, however, due to the short tunnel at the convention center, speeds will be held to 35 mph tops. The underground system will reduce a 15-20 minute walk to a 1-minute ride.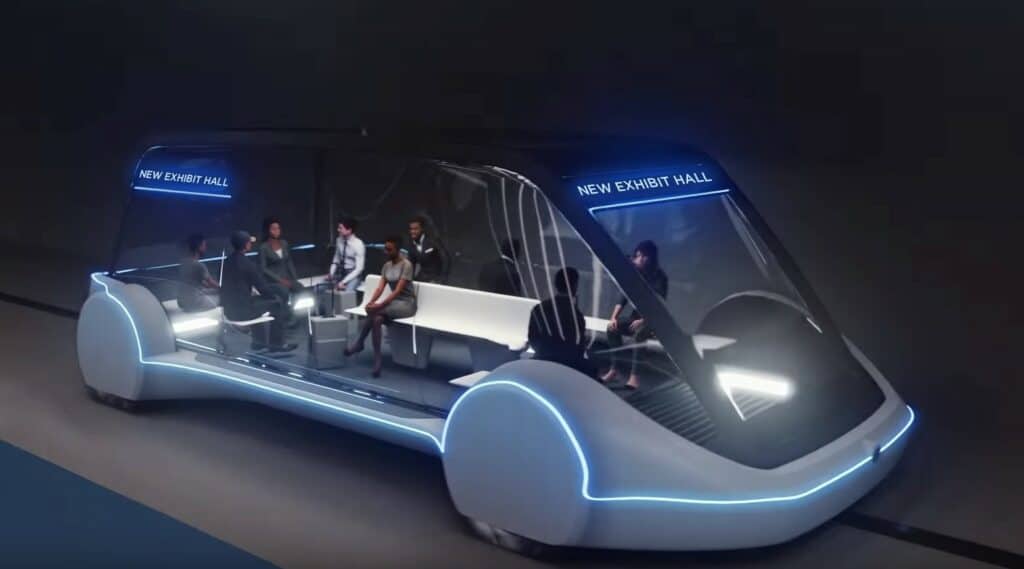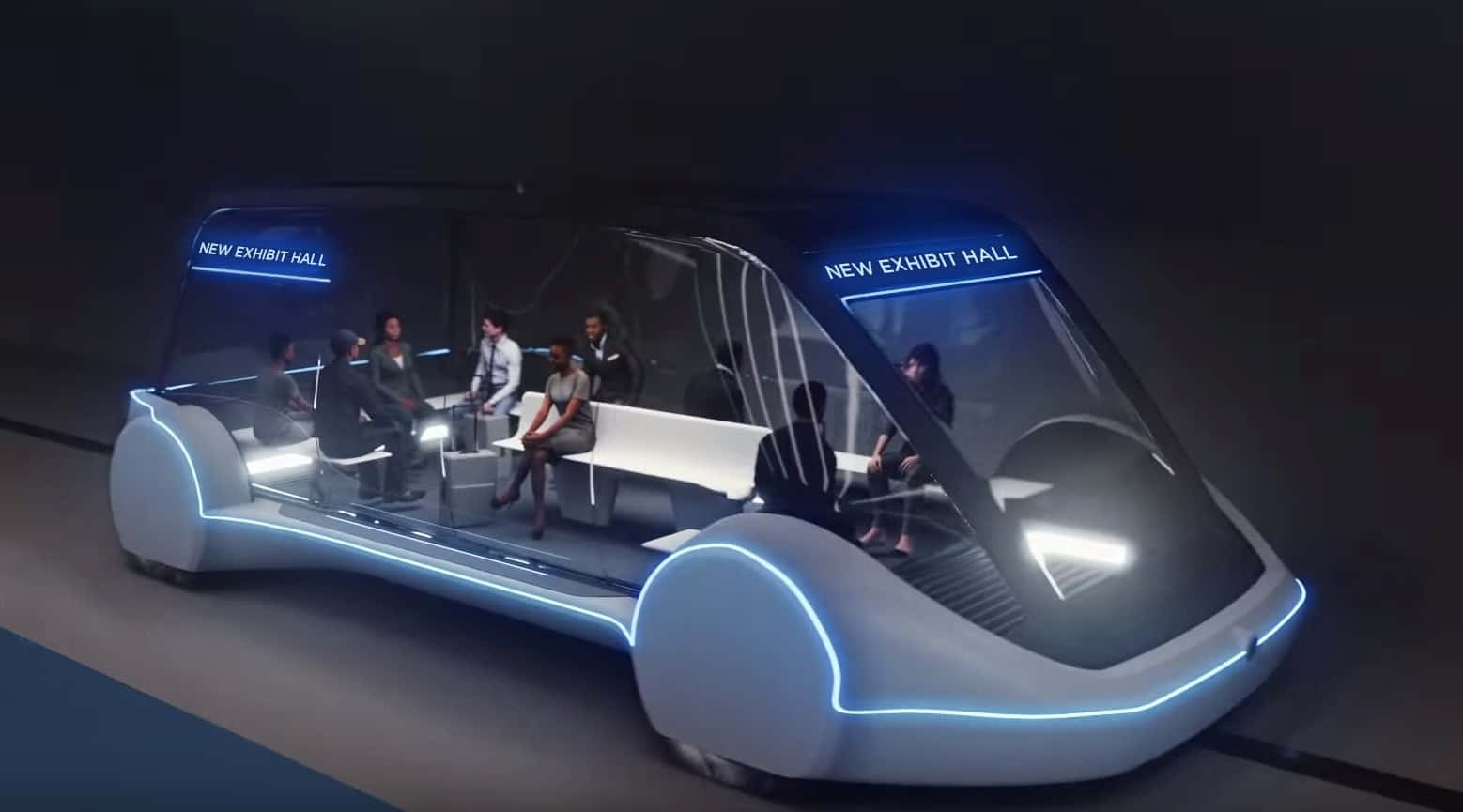 Boring has also drawn up what a city-wide Loop system could look like which would connect the airport, Strip, Downtown, convention center, and the new Raiders stadium.
How would a city-wide underground Loop system work? Take a look a the image above. The line that runs from the airport, up the Strip, and downtown would act as an "artery". Think of arteries as a freeway that trams could move at high speeds and then exit the artery onto "spurs" to reach the minimally invasive station at the desired property or destination. After dropping off, the tram would then merge back into the artery and continue onto its next destination. Unlike a bus, train, or subway, the Loop system doesn't need to stop at every single stop, rather, only relevant stops.
Loop is more comparable to an underground interstate system than a subway.
Musk has commented previously that the cost to ride a system like this would be comparable to a bus ticket. In addition to having an effective public transportation system, the value perception of cheap, efficient transportation is something Vegas as a whole could benefit from.
Read more about the proposed system on The Boring Company's website.
Is a city wide Loop system economically feasible?
Elon Musk founded The Boring Company specifically to solve the problem of "soul-destroying traffic" through tunneling. Historically, tunneling has been prohibitively expensive, according to Boring, often running up to $1 billion per mile. Boring's mission is to reduce the cost of tunneling 10 fold by reducing the diameter of the tunnel and using improved equipment, modern techniques, and investing in research and development.
Safety is always and should be, the main concern with a newer mass transit concept like an underground Loop system. The tunnel is constructed of non-flammable material and doesn't utilize an electric 3rd rail so the risk of fire is minimal, however, there would be emergency exits and the ventilation system would be able to handle smoke in the unlikely event of a fire. You can read up on the Loop system's safety features here.
Earthquakes would also pose minimal risk to the system as Boring points out similar subway systems in California and Mexico City were some of the safest places to be during seismic events with tunnels showing little to no damage after the event.
Opposition to an efficient, city-wide transportation system will be plentiful. I'm sure the cratering Las Vegas cab industry will identify points of contention to any expansion of mass transit. Times change, however, and progress shouldn't be held up to protect an industry that is already proving to be obsolete.
Obviously, as with any major undertaking in Las Vegas, this is a long-shot proposition. If however, things go well with the convention center project, there is no reason not to take a proposal like a city-wide system more seriously. With the proliferation of nickel and diming in Las Vegas, an inexpensive, functional, mass transit system that would be a tourist attraction in itself is desperately needed.
Spring 2022 Update: While the Convention Center Loop system is nearing completion, work on connections to both Wynn and Resorts World has commenced. The prospect of underground mass Transit in Vegas is growing by the day.
See Also: You can buy your favorite Las Vegas casino fragrance!