Ever heard the old saying "You get what you pay for"? Well, the same is true for hotels in Las Vegas.
While there's a resort for all tastes, interests, and budgets, this article will focus on the best of the best – The most expensive hotels in Las Vegas.
My methodology for determining which resorts are the most expensive will include comparing nightly rates for 5 randomly selected dates in the future that land on both weeknights and weekends.
Of course, I'll be looking at the same 5-dates for all resorts to ensure an apples-to-apples comparison.
I'll be looking specifically at pricing for each resort's baseline, or standard room offering and resort fees will be baked into the nightly rate calculation.
With that information, I'll be able to determine an average nightly rate to identify the most expensive options.
Keep in mind that rates for your dates of travel could be significantly more or less depending on the time of the week, the convention schedule, etc. In fact, some of these top-tier resorts can be had for next to nothing mid-week at times.
Related: What are Stay Well Rooms? Are they worth it?
7 Most Expensive Hotels on the Strip
While I have these hotels ordered from least to most expensive, keep in mind that the order is likely pretty fluid, depending on what events, concerts, or sporting events are in town at any given time.
Aria
Boasting stellar mid-Strip location, Aria came in as the 7th most expensive hotel on the Strip over the 5-days sampled at an average nightly rate of $467.
Like most upscale resorts, luxurious amenities extend well beyond the hotel tower. Aria boasts numerous fine dining options, a stunning gaming floor, and even a fine art collection scattered about the property.
The resort opened in 2009 and still has that opening day shine.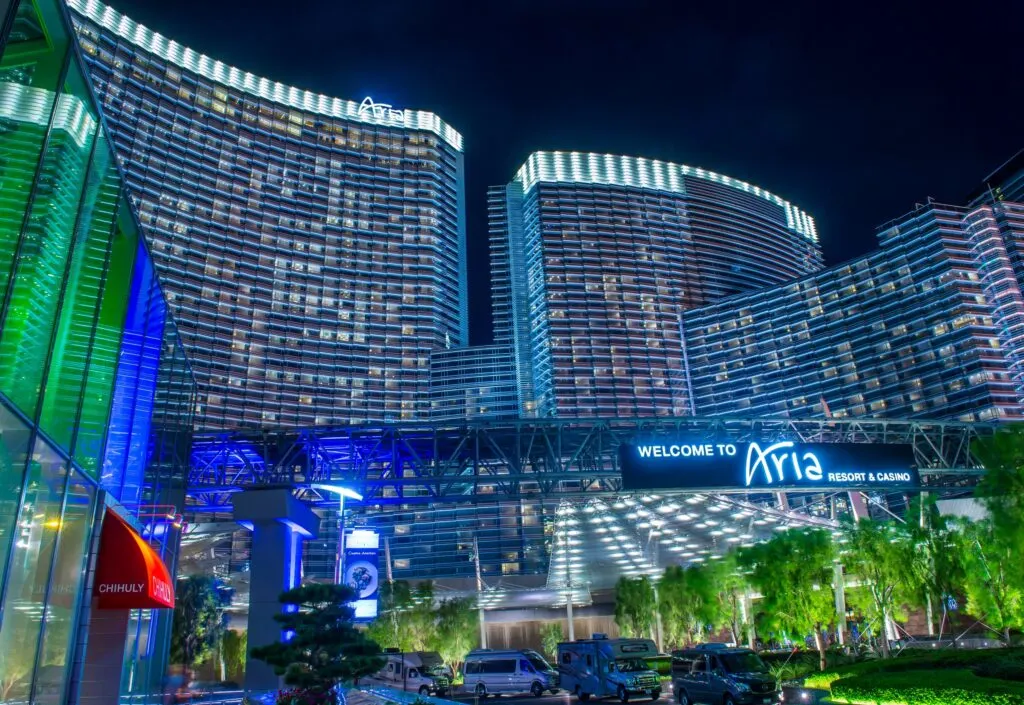 Wynn
Slightly less expensive than Encore, which you'll find below, Wynn came in at an average nightly rate of $475.
A common theme in this breakdown of spendy hotels is recent renovation work, and Wynn is no exception. Wynn's 2,674 rooms were all recently touched by a $200 million project that was the brainchild of Wynn's Chief Creative Officer Todd-Avery Lenahan.
You won't be disappointed.
While at Wynn, ensure you play one of my favorite golf courses on the Strip, which will set you back $300-$500 per round.
Bellagio
As you'd expect, Bellagio finds itself among the most expensive hotels in Vegas at an average room rate of $475 during my 5-night sample.
Accommodations at Bellagio were also recently refreshed as part of a renovation project that wrapped up in 2021 and touched all 2,500+ rooms.
Of course, the hotel's allure extends well beyond the rooms themselves. In fact, Bellagio is home to some of the most popular free things to do in Las Vegas like the dancing Fountains of Bellagio, the floral conservatory, Dale Chihuly's Fiori di Como glass sculpture, and even a gallery of fine art.
If fine dining is your thing, I'd recommend snagging reservations at one of Bellagio's restaurants with a fountain view.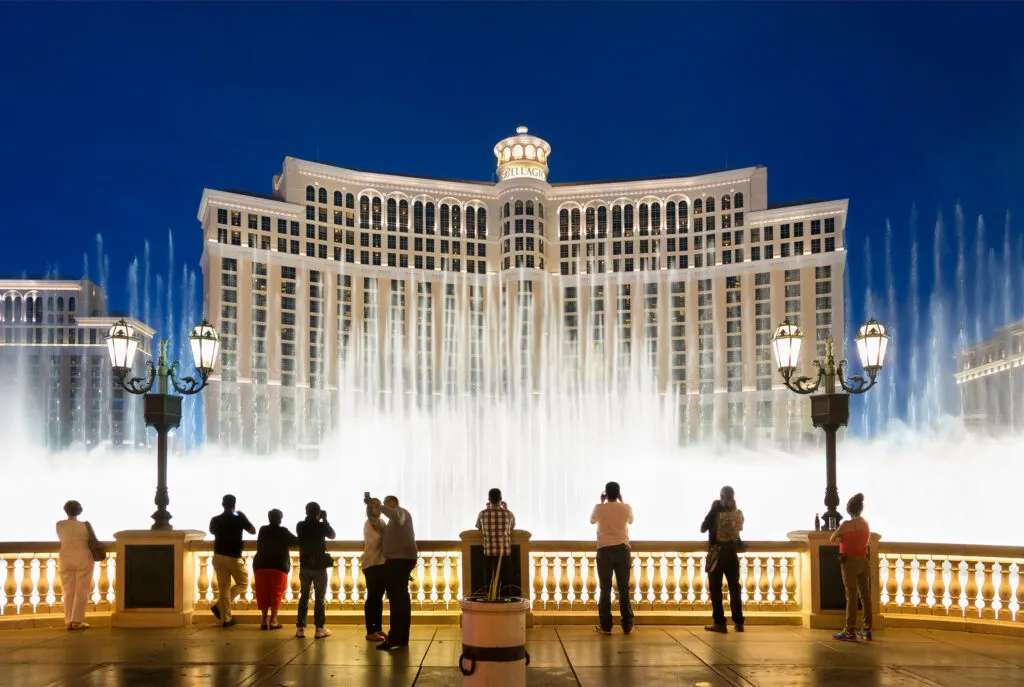 Encore
Situated on the north end of the Strip, Encore exudes the luxury that the Wynn Resorts brand is known for.
In addition to stunningly designed & maintained guestrooms, the resort as a whole is known for its opulent pool, high-end shopping, and numerous upscale dining options. Luxury is found around every corner at Encore and no detail is ignored.
At an average nightly rate of $496, Encore isn't cheap, but it is worth it if top-shelf accommodations are what you seek.
My wife and I recently stayed at Encore – Check out my Encore hotel review, here.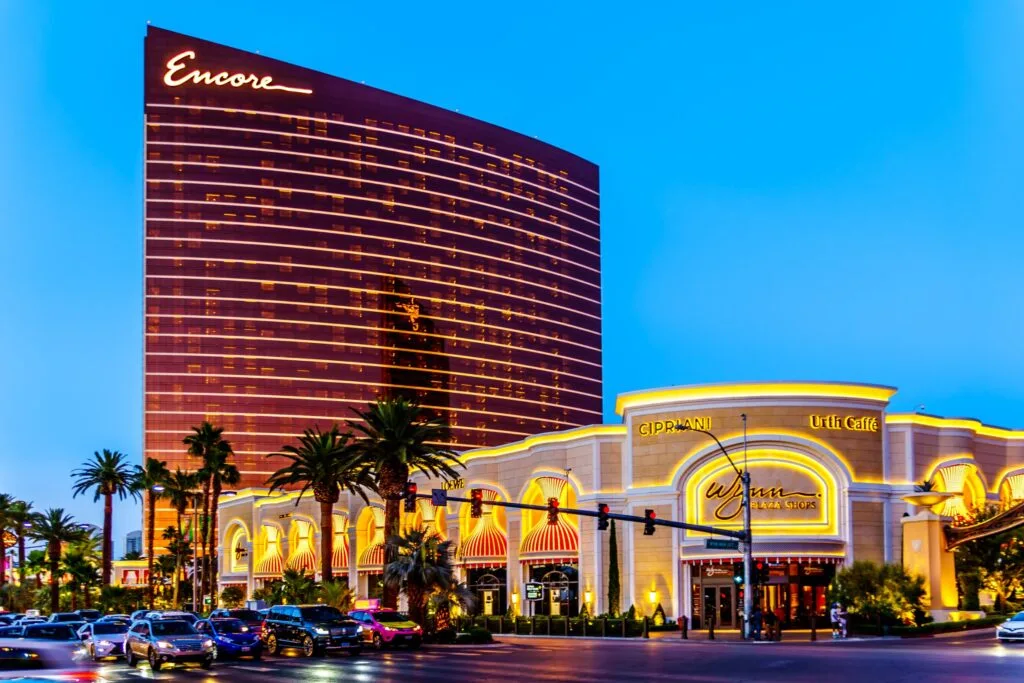 Cosmopolitan
Cosmo is rightfully recognized by most as one of the most luxurious, swanky, and trendy, resorts in Las Vegas, and that desirability comes with a price…
The average nightly rate for our sample of dates in one of Cosmopolitan's base City Rooms was $526, Making Cosmo the 3rd most expensive resort in our survey.
While Cosmopolitan's baseline rooms don't offer an outdoor balcony, I can't recommend upgrading to a room that offers one (preferably with a view of the Fountains of Bellagio) enough. Worth every additional penny.
While you're at Cosmopolitan, ensure you stop by their three distinct speakeasy experiences:
The first, Ghost Donkey can be found in the back of the Block 16 Urban Food Hall.
Next, find The Barbershop, which is hidden behind… you guessed it… a barbershop located on the gaming floor.
Lastly, check out The Ski Lodge, which provides an instant escape to a snowy mountain ski resort.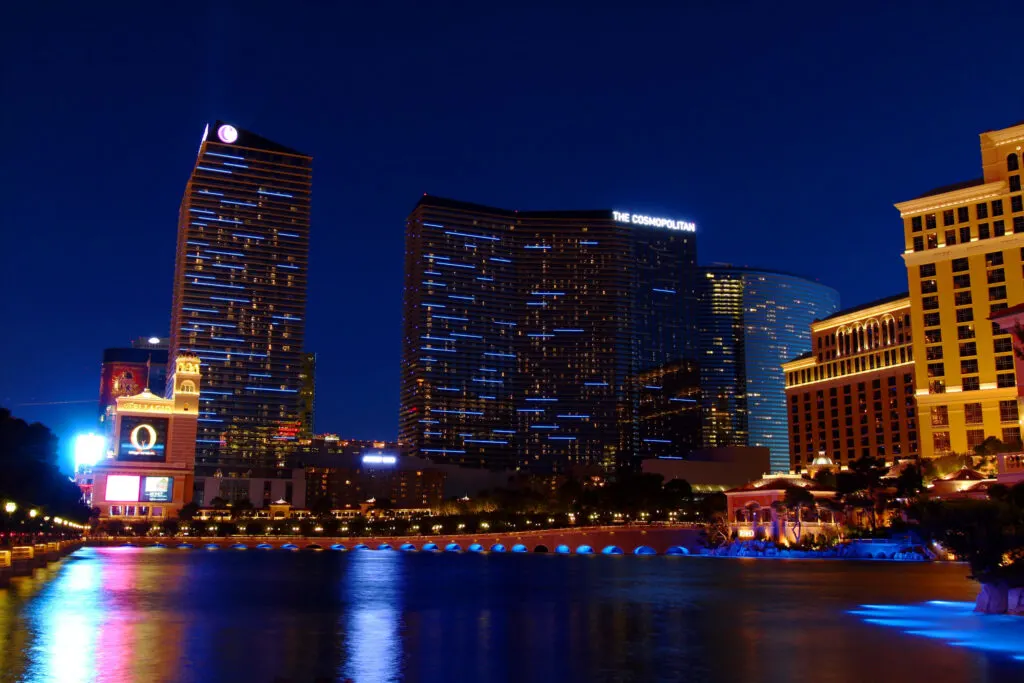 Nobu at Caesars Palace
Fresh off of a renovation project that touched all 182 guestrooms, Nobu came in as the second most expensive hotel in Las Vegas during our 5-date sample size at a whopping $685 per night.
The redesigned rooms at Nobu, a separate hotel within Caesars Palace, have all-new furnishings, including a quartzite coffee table, new carpet with aubergine hues, and floral artwork inspired by Tsubaki Chinzan.
Keep in mind that the price tag can be significantly less if you are a member of the Caesars Rewards loyalty program and have any gambling activity. Even as a low roller, I'm able to score a solid discount vs. the average rate I referenced above.
Caesars Palace
While I expected Caesars Palace to place somewhere near the top of my rundown of expensive resorts, I hardly expected it to end up as the most expensive hotel in Vegas.
Well, at a nightly rate of $684, that's exactly what happened.
I should note that 2 of the 5-nights sampled were a bit of an outlier, and I imagine there's a convention or event that is driving those abnormally high hotel rates.
Typically, I'd expect a few of the hotels above to be more expensive than Caesars. In fact, I've personally scored some good rates on their Forum Classic room type, which is often relatively inexpensive during non-peak times.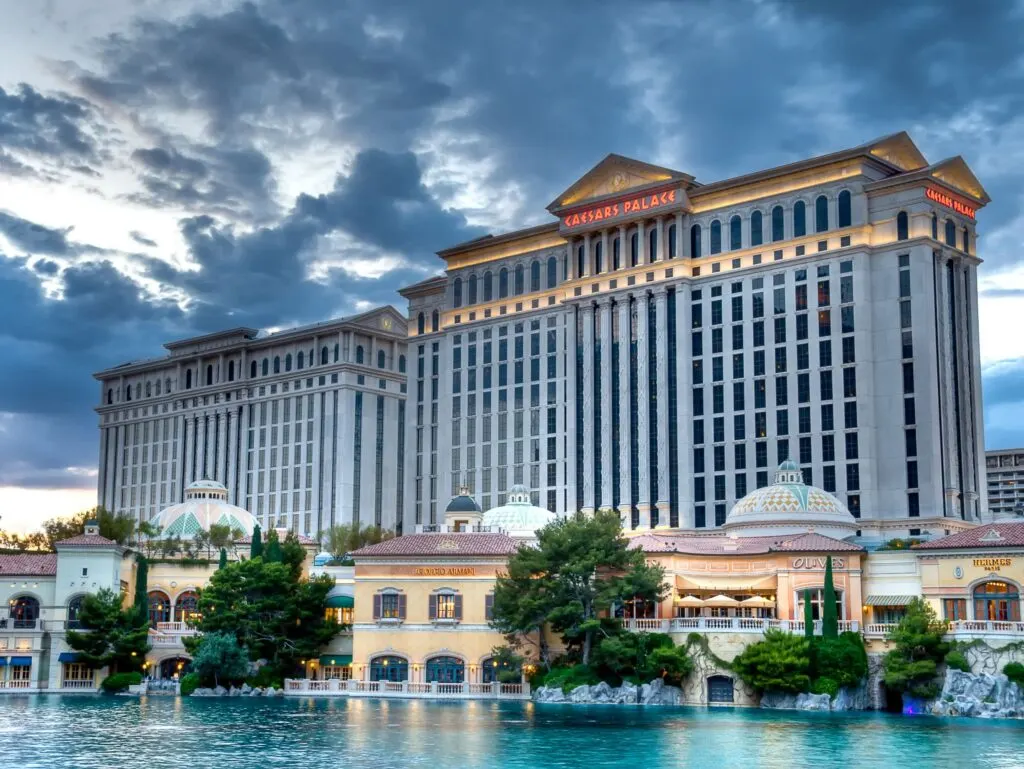 Other Luxury Strip Resorts To Consider
If you're looking to save a few bucks while not skimping on luxury, I'd recommend checking out the following resorts that are extremely nice, however, finished just outside of the top 7 most expensive hotels in Vegas.
Resorts World – Crockfords
A hotel within a hotel concept at Resorts World, Crockfords is known for luxury and can oftentimes be had for less than the luxury options ranked above. That savings is likely due in part to the fact Resorts World's location isn't exactly center Strip.
The average Resorts World Crockfords rate was $444.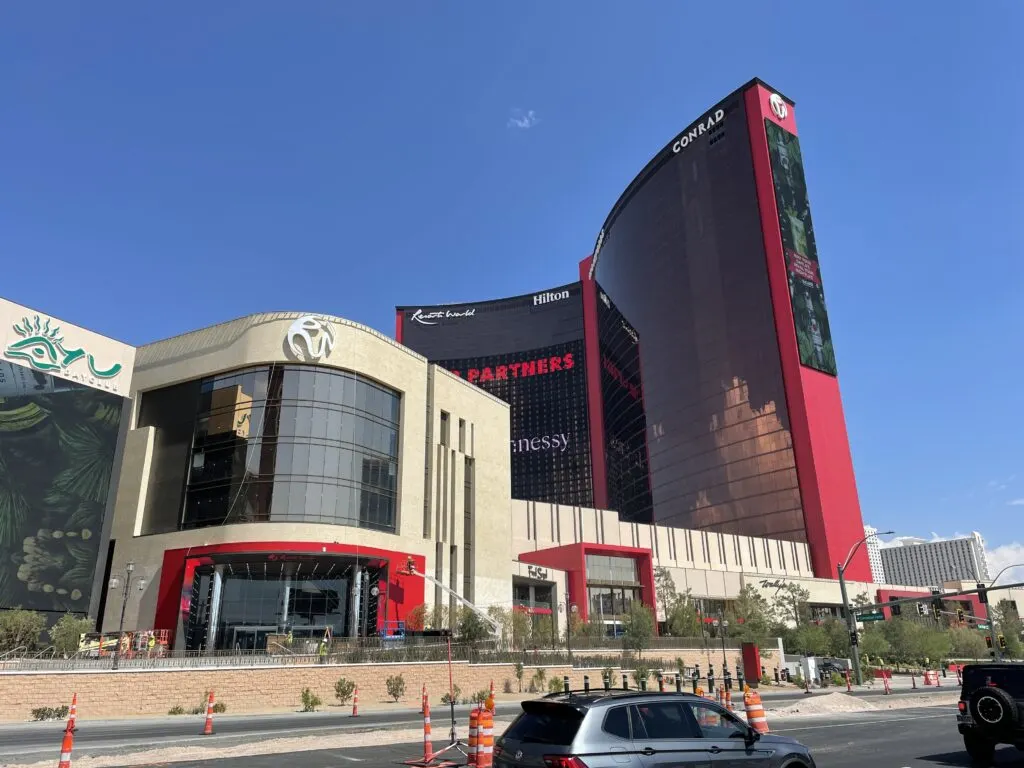 Venetian/Palazzo
Both the Venetian and Palazzo hotel towers are completely comprised of suites, offering you a little extra square footage for your hard-earned buck.
The average Venetian rate was $402.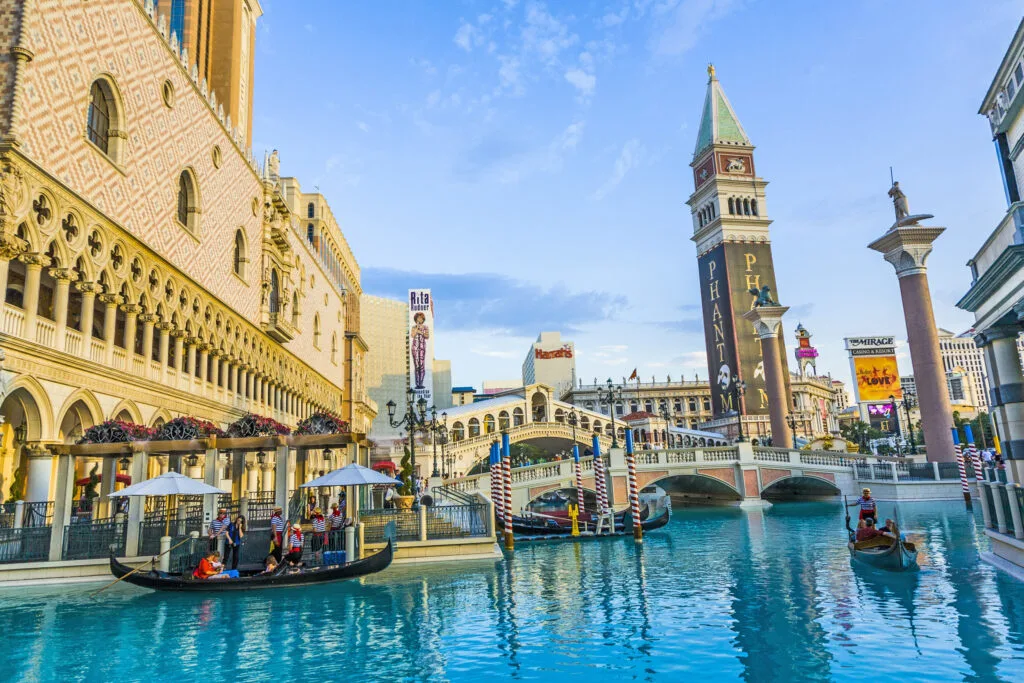 NoMad at Park MGM
Another "hotel within a hotel" concept, NoMad's 293 guestrooms are found on the top 4 floors of Park MGM's tower and offer a high-end New York residential feel.
The average NoMad rate was $375.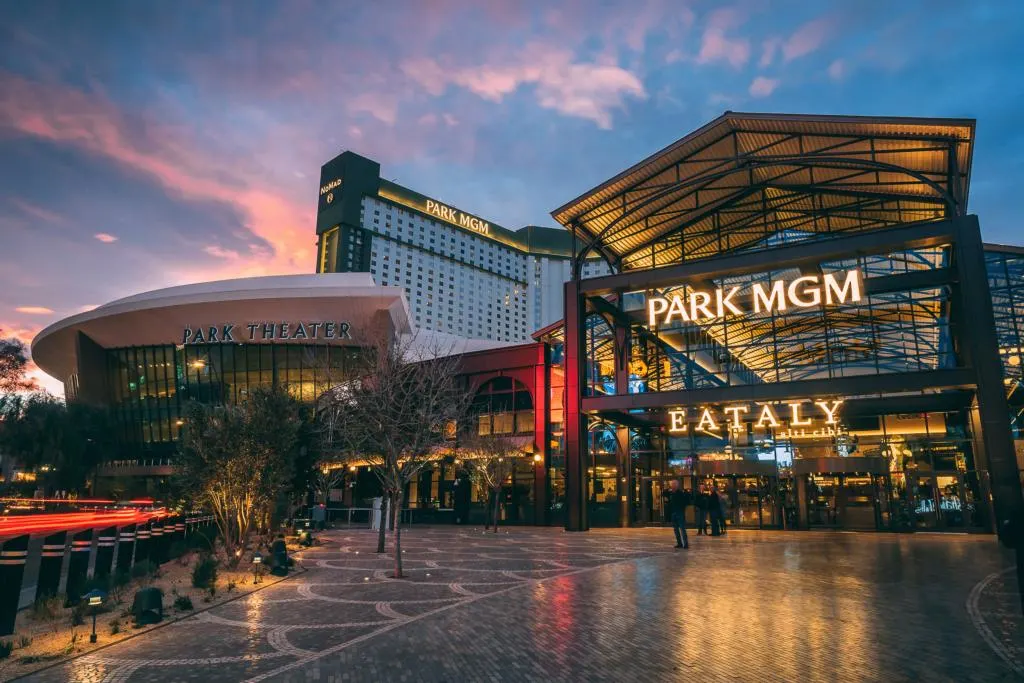 Delano
Delano's hotel tower at Mandalay Bay is made up of 1,117 guest suites with "modern design" and an average of 750 square feet of space. The one main drawback to Delano is the resort's somewhat isolated south Strip location, although I personally have grown to enjoy it.
The average Delano rate was $354.
Related: See my recent Delano suite review.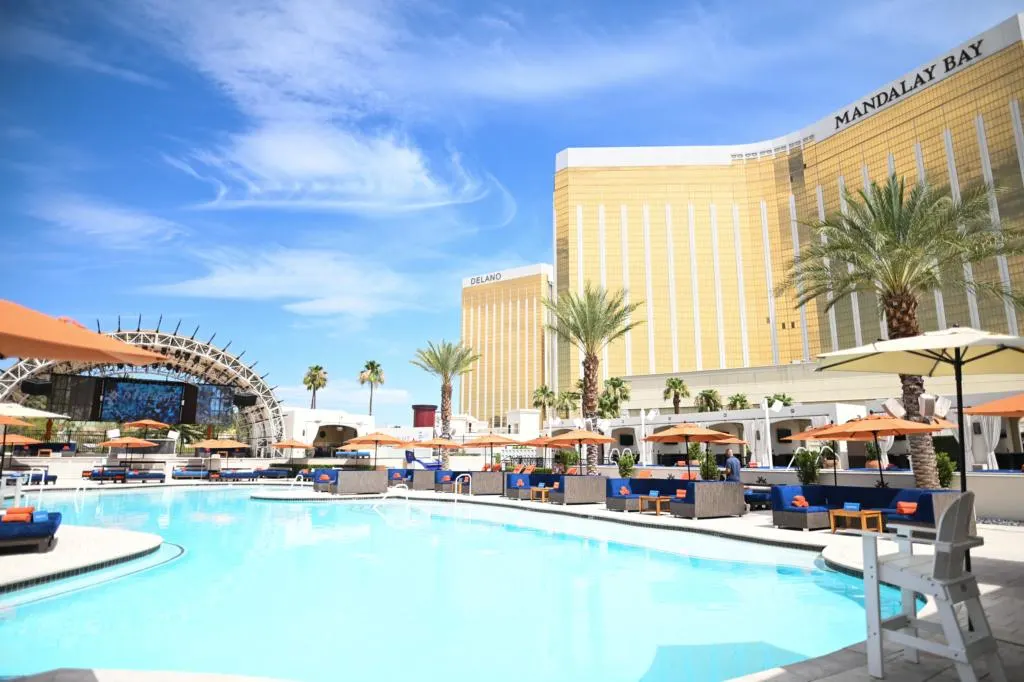 Most Expensive Hotel on Fremont Street
Circa
Circa, the first new resort to be built on Fremont Street in decades, easily takes the title of the most expensive hotel in downtown Las Vegas, and it wasn't particularly close.
Notably, however, the average nightly rate of $251 is significantly cheaper than peer resorts on the Strip.
I'm personally a Circa fanboy and love the property's unique amenities that can't be found anywhere else in Vegas including a 3-story sportsbook, Stadium Swim rooftop pool amphitheater, and refurbished Vegas Vickie.
I recently stayed at Circa, and you can see my Single King room review, here.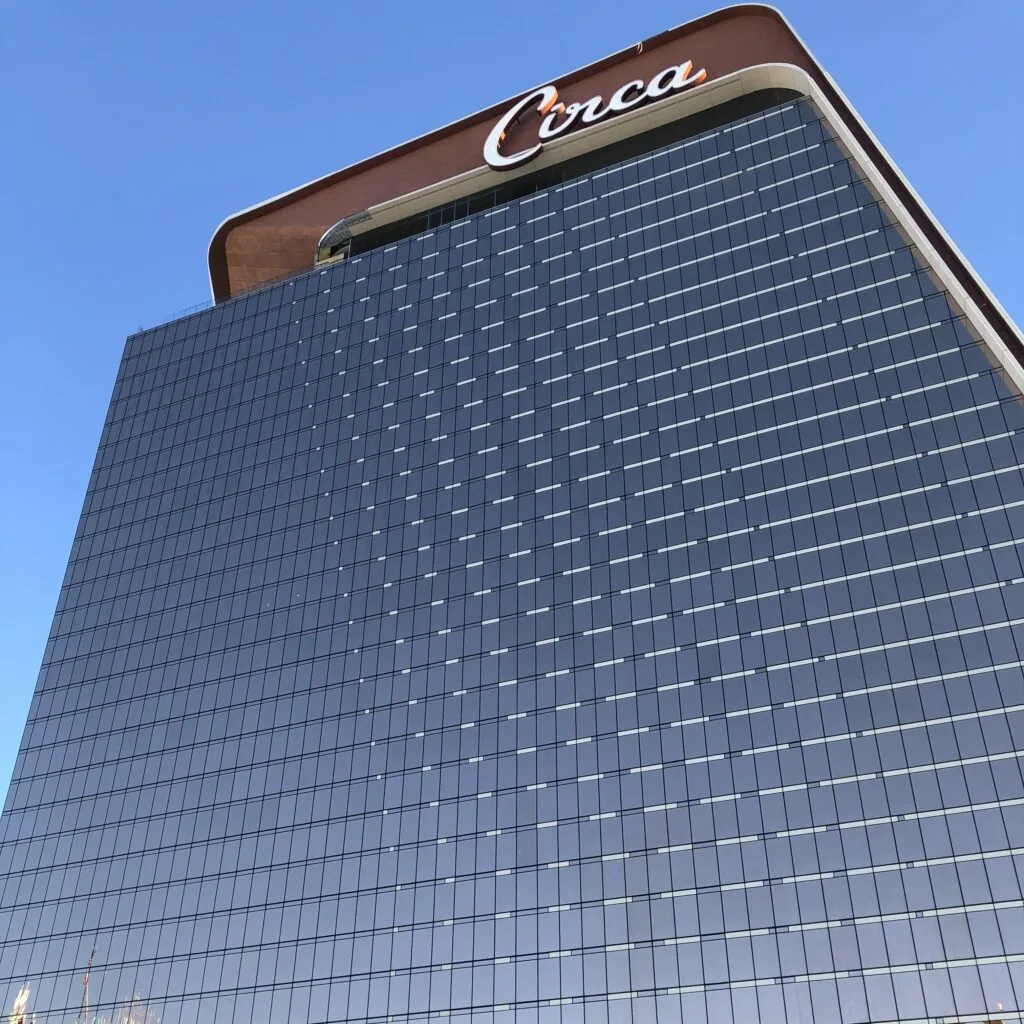 There you have it, the most expensive hotels in Las Vegas, both on the Strip and Downtown. No matter why you're looking to spend up, it's tough to go wrong with any of the options above.
Related: On the flip side of this piece, check out the cheapest hotels in Las Vegas!
Featured Image Credit: ©kobby_dagan/123RF
I'm a former software salesman turned Vegas aficionado. While the craps table is my preferred habitat, I pull myself away to explore new attractions, shows, restaurants, and outdoor activities around Las Vegas with the intent of sharing my experiences.
Ultimately, I just want to help folks plan a better trip and save a few bucks in the process.