Over the years, the endorphin-triggering sound of coins hitting a metal tray has disappeared from casino floors across Las Vegas for a number of reasons.
It won't surprise you that coin dispensing slots, with their million moving parts, require a significant amount of maintenance.
In addition to maintenance, backfilling machines with coinage, and the requirement to handle all those coins is burdensome for the casino. Gameplay is also much faster when players use modern Ticket-in Ticket-out (TITO) technology vs. inserting and taking payment with coins and tokens.
As such, most casinos have moved to convert their coin slot machines and video poker to TITO operation because it is easier for the house, and less expensive. This trend has been accelerated by the pandemic, as several casinos removed their remaining coin-operated games during the shutdown.
For many long-time gamblers, a slip of paper just doesn't have the same allure or vintage feel that a bucket full of metal tokens does. Many of us still crave that metallic "ting ting ting" that has gone silent on so many gaming floors.
With that in mind, we wanted to cover which Las Vegas casinos still offer coin-operated slots and video poker so that you can hunt them down!
Coin Games on the Las Vegas Strip
Circus Circus offers one of the more extensive selections of token slots, about 20 machines, that take and dispense quarters, $1 tokens, and $5 tokens near the front entry.
Bucking the trend in Vegas, Circus Circus recently added even more coin slots to their gaming floor.
You can almost close your eyes and let the sounds take you back to the casinos of yesteryear. At this point, Circus Circus is the only casino on the Strip to offer real coin/token slot games.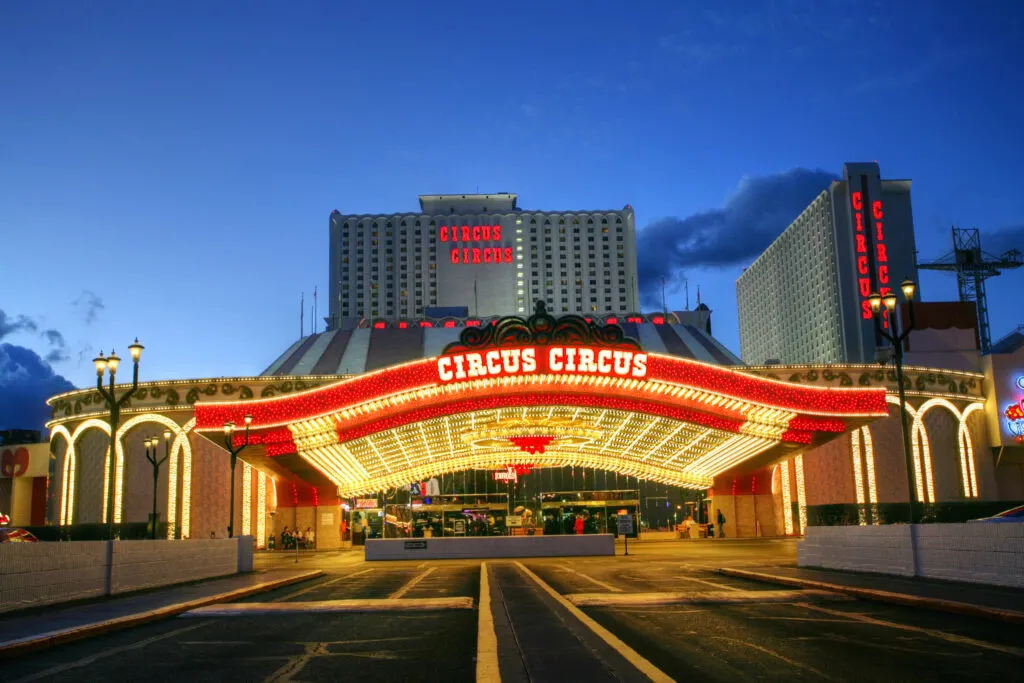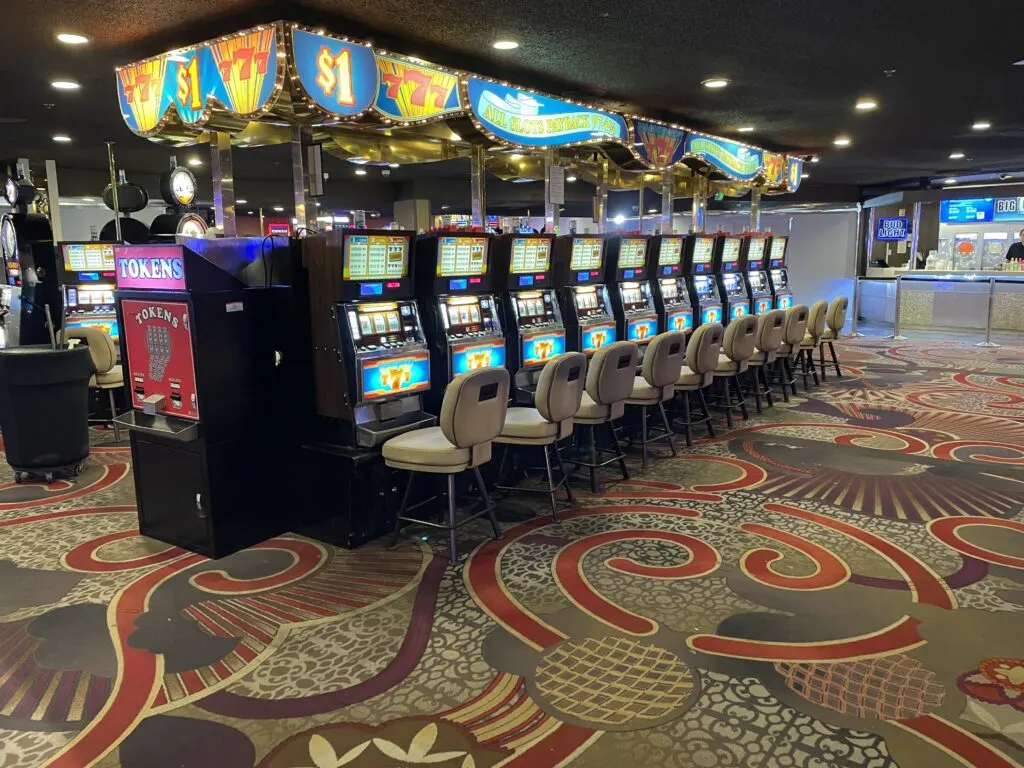 Coin Games on Fremont Street
El Cortez features an impressive collection of coin-operated machines with an assortment of over 200 video poker variants. Those can be found in the back of the casino near Subway. Only one well-marked bank of dollar slots that accept and dispense tokens has survived, however, near Ike's bar.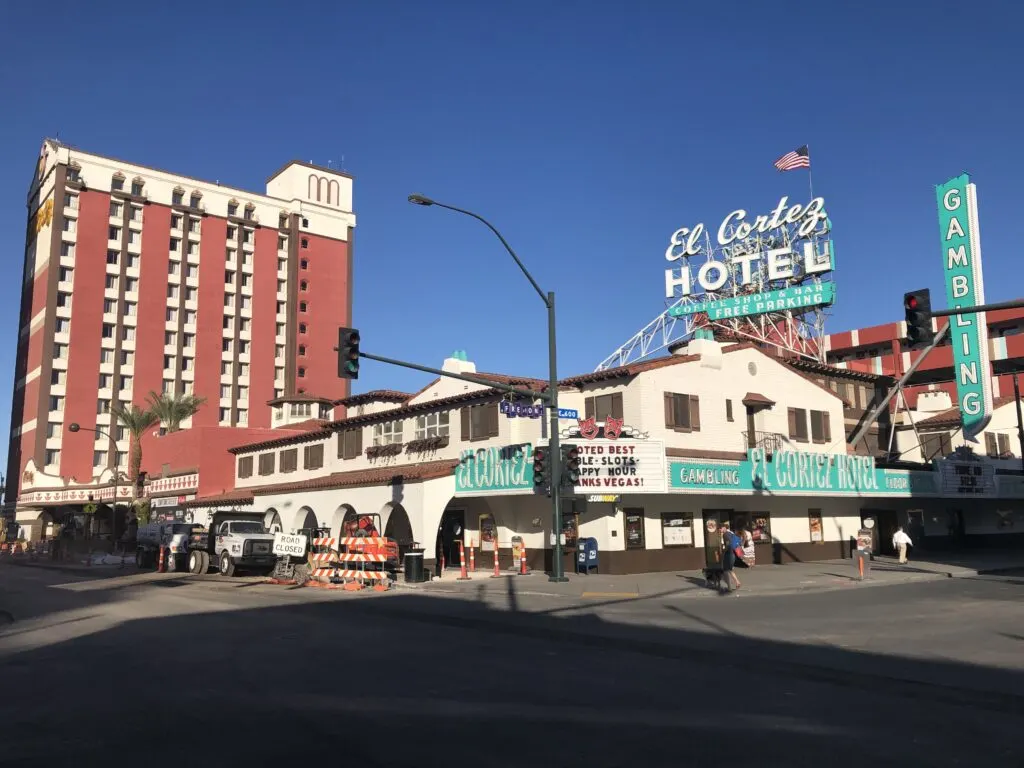 California, which is steps away from Fremont Street still offers a number of coin video poker games. The small group of quarter video poker games can be found just inside the front entrance on the left-hand side.
The D has replaced nearly all of its coin-operated slots with TITO technology. They are, however, the last property in Las Vegas to offer the coin-operated Sigma Derby horse racing game. Make stopping over a priority as Sigma is notoriously challenging to maintain. MGM Grand recently removed the second to last unit in operation from their casino floor.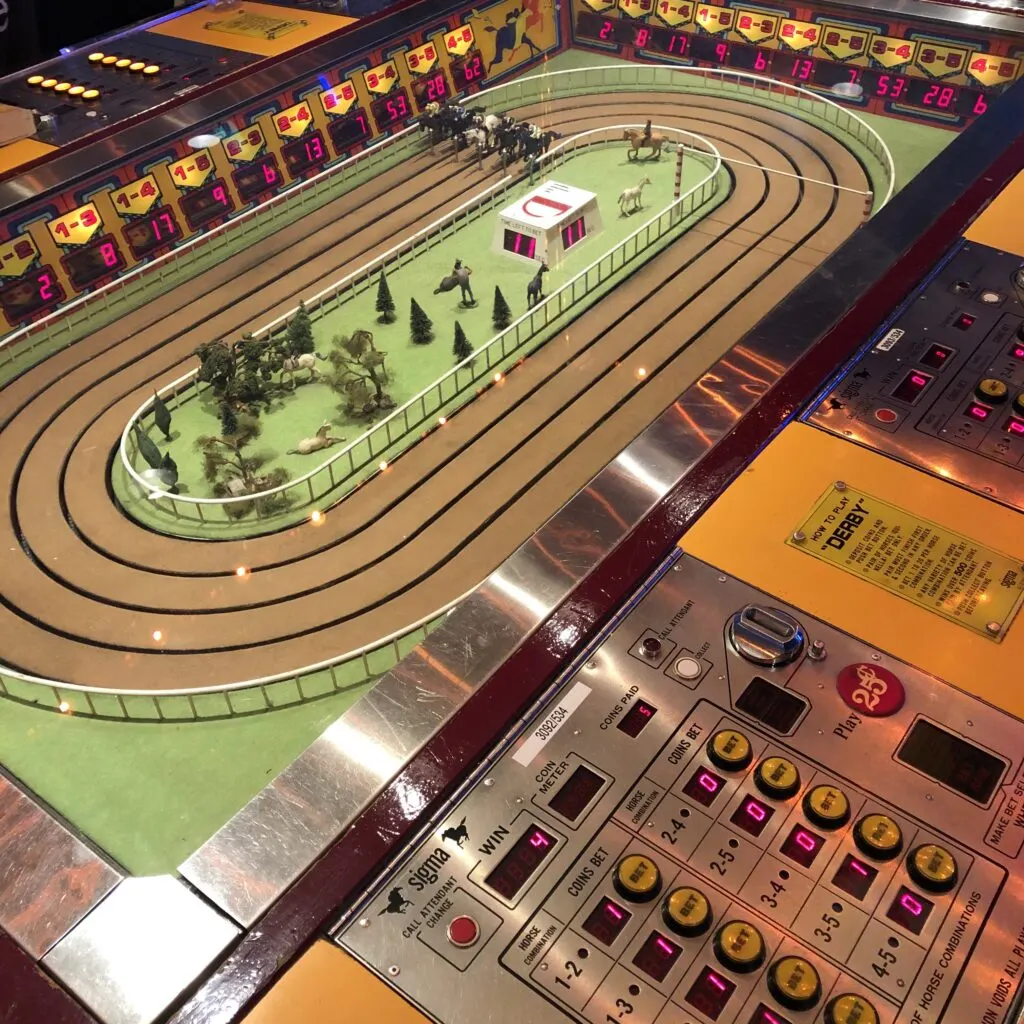 Realistically, coin and token-operated machines will continue to ride off into the sunset as parts become more scarce over time.
That hypothesis is proven by the fact we've consistently had to delete casinos from this list over the years, but never add.
See Also: Find the loosest slots in Las Vegas!
I'm a former software salesman turned Vegas aficionado. While the craps table is my preferred habitat, I pull myself away to explore new attractions, shows, restaurants, and outdoor activities around Las Vegas with the intent of sharing my experiences.
Ultimately, I just want to help folks plan a better trip and save a few bucks in the process.