A comped room in Las Vegas is completely free, right? Not always. Many resorts will still charge their nightly resort fee on a comped room, however, there are some exceptions to that rule.
Below, I'll go resort-by-resort and break down whether resort fees need to be paid on a comped room, or not.
Note, that there is at least some ambiguity when it comes to waiving resort fees on comped hotel rooms. Even if you are staying at a property where they are required to be paid, always check your specific offer as resorts will commonly offer "waived resort fee" deals on a one-off basis.
Additionally, when all else fails, I recommend talking to your casino host before check-out to gauge if your play warrants the fee being removed from your bill.
I called every resort to determine how they handle resort fees on a comped room and detailed their responses below.
Resorts on the Strip
Caesars Entertainment Properties: The Caesars portfolio of resorts includes Horseshoe, Caesars Palace, Cromwell, Flamingo, Harrah's, Linq, Paris, and Planet Hollywood.
As a general rule, resort fees are charged on comped rooms, however, Caesars Rewards members that have earned Diamond status or higher in the loyalty program will have resort fees waived automatically.
MGM Resorts Properties: The other dominant force on the Strip, MGM Resorts properties include Aria, Bellagio, Excalibur, Luxor, Mandalay Bay, MGM Grand, New York New York and Park MGM.
Resort fees are charged on comped rooms, however, MGM Rewards members that have earned Gold status or higher in the MGM Rewards loyalty program will have them automatically waived.
Cosmopolitan: Resort fees are charged to guests on a comped room unless Gold or Platinum status has been earned in the Identity Loyalty Program, or explicitly stated in an offer. This policy will likely reflect MGM Resorts soon, as Cosmopolitan is now part of the MGM family of resorts.
Resorts World: The newest resort on the Las Vegas Strip doesn't charge resort fees on stays that are complimentary.
Venetian/Palazzo: Resort Fees are charged on comped hotel rooms unless otherwise stated in the offer.
TI/Circus Circus: Resort fees are not waived on comped rooms as a general rule, and offers received by players are based on their play. There are occasions where the resort fee is optional, but that will be explicitly stated in the player's offer.
Tropicana: Resort fees at Tropicana are not typically waived, and need to be paid for comp stays.
Sahara: No hard rule exists for removing the resort fee on comped room nights at Sahara. Whether or not you will pay the fee depends on your play and the offer received.
STRAT: Resort fees are waived for comped rooms at STRAT.
Casino Royale: Comped or not, the Best Western at Casino Royale never charges guests a resort fee.
See Also: You're already on a comped room, check out 40+ more ways to save money while in Vegas!
Resorts Downtown Las Vegas
The D / Golden Gate / Circa: All three affiliated properties waive resort fees on complimentary rooms.
Fremont / Main Street Station / California: Resort fees are waived for comped rooms at all Boyd Gaming hotels both downtown, and across Las Vegas.
El Cortez: There is not a set rule regarding resort fees as it relates to comp room nights at El Cortez, and is completely dependent on the offer you receive.
Downtown Grand: Resort fees are not waived, and need to be paid for comped room nights.
Plaza: Resort fees are charged on comp room nights at Plaza.
Golden Nugget: Resort fees are waived on comp nights at Golden Nugget.
4 Queens / Binions: These two properties never charge a resort fee to begin with, so the same applies to complimentary hotel stays.
Off-Strip Properties
Boyd Gaming Properties: Similarly to their 3 peer properties downtown, the remaining Boyd Properties scattered across Las Vegas do not charge a resort fee on complimentary room nights. That policy includes Aliante, Orleans, Gold Coast, Suncoast, Sam's Town, Eastside Cannery, and Cannery.
Station Casinos: Properties under the Station Casinos umbrella waive resort fees on complimentary rooms. That includes Palace Station, Red Rock, Green Valley Ranch, Santa Fe Station, Sunset Station, and Boulder Station.
OYO: Resort fees are charged on comp rooms at OYO.
Westgate: Guests are not charged a resort fee for comped nights at Westgate, however, the fee would apply to any additional paid nights added to any stay.
South Point: Guests are not charged a resort fee for comp nights at South Point.
M Resort: Resort fees are charged for comp room nights at M Resort.
While most resorts in Las Vegas do charge resort fees for comp room nights, there are still a few beacons of value that exist! Remember, even if a resort charges a resort fee on your comped room, talking to a host before check out can be an option to get them waived if your play is significant.
Related: Vegas Hotels Without Resort Fees – These resorts are always resort fee free!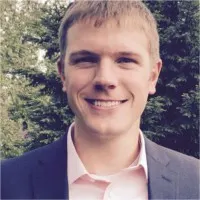 I'm a former software salesman turned Vegas aficionado. While the craps table is my preferred habitat, I pull myself away to explore new attractions, shows, restaurants, and outdoor activities around Las Vegas with the intent of sharing my experiences.
Ultimately, I just want to help folks plan a better trip and save a few bucks in the process.