Key Points:
ATM fees are usually the cheapest at convenience stores like CVS, Walgreens, and Target (around $3).
The cheapest casino ATM on the Strip is Casino Royale at $3.
ATM fees in Las Vegas casinos can be sky-high, and nothing is more infuriating than having to pay an arm and a leg to access your own money.
Making matters worse, the average person getting gouged by the ATM also just got gouged in the casino. Quite the 1, 2 punch.
Fortunately, paying astronomical ATM fees in Vegas isn't necessary as cheaper options exist if you are willing to seek them out.
To gather the data needed for this survey, I walked the Strip, visiting every casino and convenience store to identify and record their specific ATM fee.
Below, are the results, which should help you find a more affordable option.
Where to Find the Cheapest ATMs On The Strip
The key to finding a cheap ATM with low fees on the Vegas Strip is to venture out of the casino.
As noted in the results below, convenience stores, like Target, CVS, or Walgreens offered ATM fees lower than those in casinos.
For instance, Target, located just north of MGM Grand will only charge you $3.00. CVS by Park MGM charges $3.00, and both Walgreens locations (Casino Royale, and Park MGM) charge $3.25.
As casino ATM fees go, Casino Royale was the cheapest at a mere $3.00.
Related: A complete list of FREE things to do in and around Vegas!
Full Directory of Las Vegas Casino ATM Fees
| Property | ATM Fee |
| --- | --- |
| Wynn/Encore | $6.99 |
| Palazzo | $8.88 |
| Venetian | $8.88 |
| TI | 7.99 |
| Mirage | $7.99 |
| Caesars Palace | $9.99 |
| Flamingo | $9.99 |
| Linq | $9.99 |
| Harrah's | $9.99 |
| Casino Royale | $3.00 |
| Cromwell | $9.99 |
| Horseshoe | $9.99 |
| Resorts World | $9.99 |
| Paris | $9.99 |
| Planet Hollywood | $9.99 |
| Cosmopolitan | $9.99 |
| Bellagio | $8.99 |
| Aria | $8.99 |
| Park MGM | $7.99 |
| New York New York | $7.99 |
| MGM Grand | $8.99 |
| Tropicana | $7.99 |
| Excalibur | $7.99 |
| Luxor | $7.99 |
| Mandalay Bay | $7.99 |
| Sahara | $7.99 |
ATM Fees at Non-Casino Locations on the Strip
| Location | ATM Fee |
| --- | --- |
| Walgreens near Casino Royale | $3.25 |
| Walgreens near MGM Grand | $3.25 |
| Walgreens at Planet Hollywood | $3.25 |
| CVS near Park MGM | $3.00 |
| CVS near Bally's | $3.00 |
| Target | $3.00 |
| FlyOver Las Vegas | $5.50 |
Other Ways to Access Cash in Las Vegas
Online Sportsbook Apps: One strategy I use to ensure inexpensive access to cash is leveraging my Nevada sportsbooks apps. Once set up (which unfortunately requires you to visit a book in person), sportsbook apps can be loaded with cash, even if located outside of Nevada prior to your trip.
I use the Bet MGM app specifically to transfer cash, as there are no fees, from my bank account to the app. Then, when I need cash in Vegas, I'm able to stop by any MGM sportsbook and cash out the amount needed.
Tabletop ATMs: More and more casinos are offering customers options for accessing their money right at the gaming table. Players use a debit card as they would at an ATM machine, but save the steps, and often are able to access their cash for a lower fee. More and more casinos, like Station Casinos, are rolling this cashless tabletop technology out.
Check Cashing: Casinos will typically cash a personal check but will first check your credit in an effort to gauge the likelihood of your check bouncing. Fees also apply to these transactions, for instance, Caesars charges a flat fee of 2.5% to cash personal checks.
Traveler's Checks: Although not as common, casinos in Las Vegas will usually cash travelers' checks at no charge as there is no risk of bouncing.
Credit Card Advance: While convenient, a cash advance isn't always the most prudent financial decision as borrowers are typically charged a 3-5% fee on the base amount, in addition to the cash advance interest rate that the credit account charges. Credit card cash advances can be secured at most ATM machines in Vegas.
Hopefully, the 25,000 steps that I took surveying each Las Vegas Strip property's ATM fee was helpful in saving you a few bucks!
Remember, ATMs at convenience stores along the Strip are often your best option when accessing your own money.
See Also: 44 Easy ideas to help you save money while in Las Vegas.
Feature Image: ©andersonrise/123RF.COM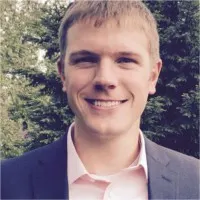 I'm a former software salesman turned Vegas aficionado. While the craps table is my preferred habitat, I pull myself away to explore new attractions, shows, restaurants, and outdoor activities around Las Vegas with the intent of sharing my experiences.
Ultimately, I just want to help folks plan a better trip and save a few bucks in the process.