You've likely noticed that table minimums on roulette are steadily increasing at casinos up and down the Las Vegas Strip. While $5 tables were once common, now, $10 – $15 seems to be the new baseline.
Even worse, many of those tables are the new triple-zero variant of the game which increases the house edge.
So, where can players still find cheap roulette in Vegas?
We thought it would be helpful to put together a list of casinos that offer low minimums, and in turn, the cheapest roulette in Las Vegas.
Note that roulette minimum bets are typically lower mid-week or early in the morning when demand is light. When hunting for low minimums, we'd also recommend getting away from "touristy" areas like the Strip and Fremont Street. As you'll see, most of the cheapest roulette spots below are off the beaten path.
Quick disclaimer: Casinos can, and do, adjust minimum bets and limits on table games frequently. Although we'll do our best to keep this guide to finding the cheapest roulette in Las Vegas up to date, we always recommend double-checking with the property before stopping in to avoid surprises.
See Also: Where to find live keno in Las Vegas on the Strip and Downtown.
Cheap Roulette On (And Near) The Las Vegas Strip
Although live $5 roulette on the Strip is impossible to find, there are options nearby if you're willing to walk or take a cheap ride.
OYO
The resort formerly known as Hooters offers roulette with a $5 minimum daily. OYO is a short walk from the Strip, located behind Tropicana and MGM Grand, and is worth the walk for those looking to stretch their dollar.
In addition to cheap roulette, OYO also deals a popular $1 blackjack game daily.
Ellis Island
With minimums usually set at $10 (I've seen it as low as $5 at times), Ellis Island could be a money-saving alternative when compared to games on the Strip. Ellis is a short 10-minute walk behind Bally's and also usually deals $5 blackjack and $5 craps.
Cheap Roulette Downtown Las Vegas
Unfortunately, no downtown Las Vegas casinos currently offer roulette minimums below $5, although $5 tables can be found during non-peak times.
While nights and weekends can make $5 tables harder to find, casinos like El Cortez, Main Street Station, California, and Downtown Grand will typically be dealing the cheapest games.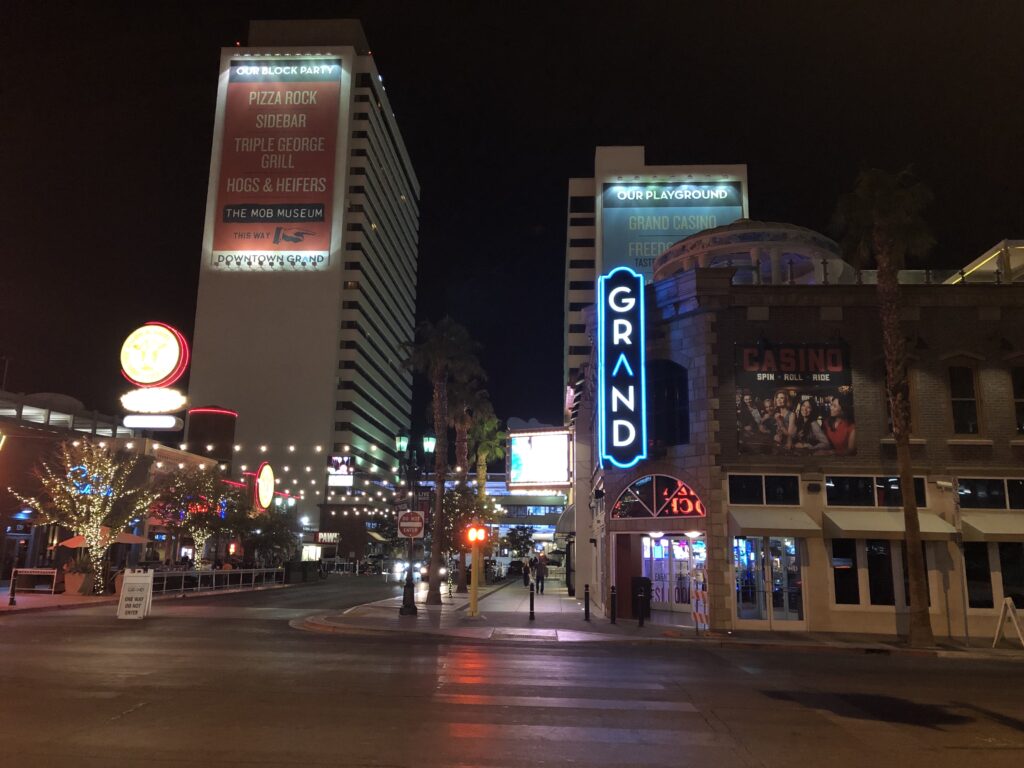 Plaza a Great Value Option
One of the more compelling craps values downtown is Plaza, which deals a single-zero game, commonly at a $10 minimum bet.
This could be a great option for those looking to slightly improve their odds without blowing their bankroll.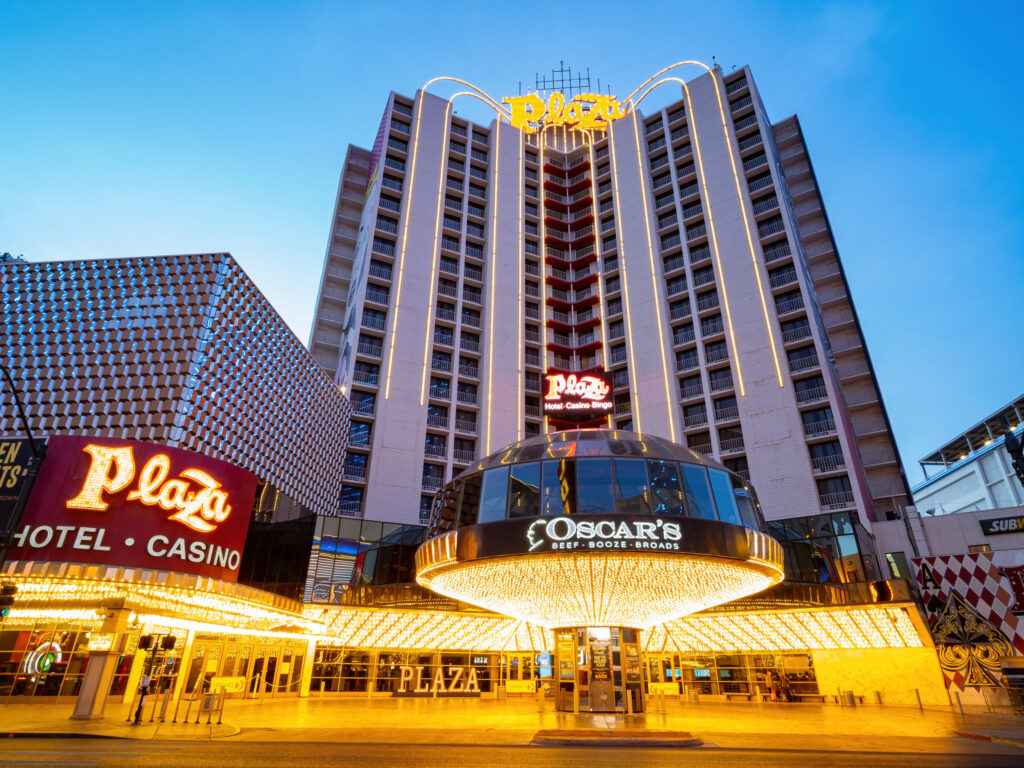 Cheap Roulette Away From the Strip
Finding $5 roulette, and even sub-$5 roulette is much easier if you venture away from the Strip and Downtown and into the locals market.
Spots like Jerry's Nugget or casinos under the Station Casinos banner are good bets to find a $5 or cheaper roulette game.
Notable Alternatives to Finding Low Roulette Minimums
Electronic Games
Almost every casino in Las Vegas now has electronic roulette games that offer lower minimums than traditional tables.
Electronic games that don't require a dealer either mechanically spin a real ball in a traditional wheel under glass, or rely on a random number generator to produce results.
Especially if looking for cheap roulette on the Strip, electronic games could be a good option.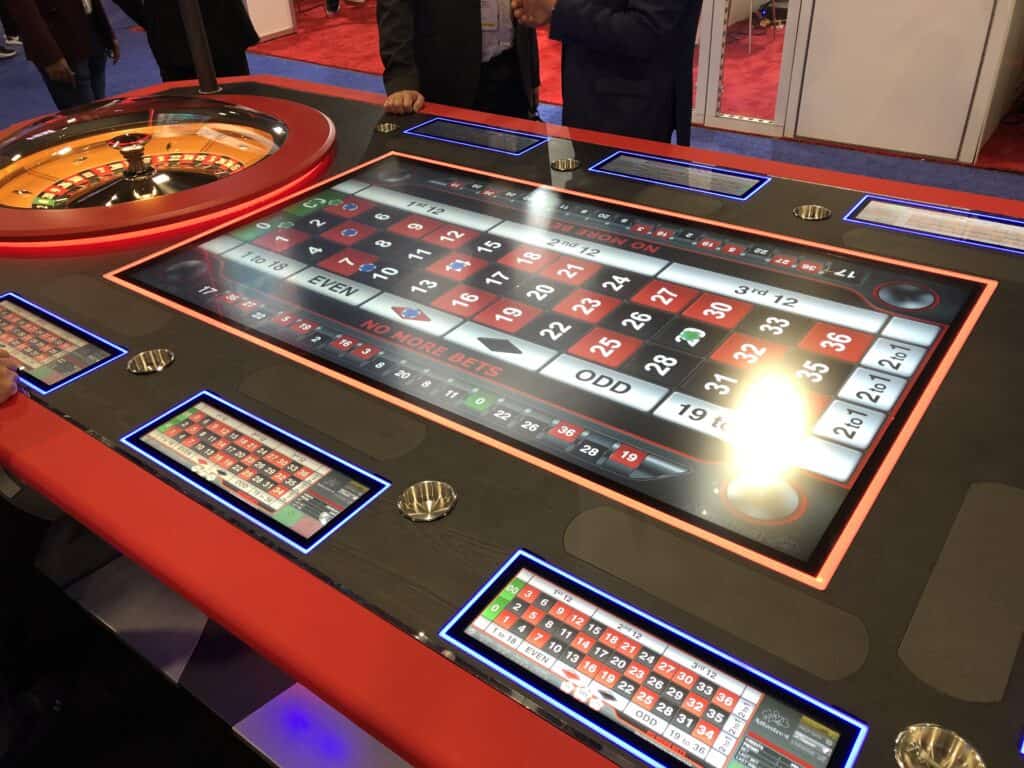 Stadium Roulette Games
More and more resorts are embracing stadium-style gaming that allows one dealer to facilitate a game for a large number of players.
The dealer spins a ball just like on a traditional table, however, players place their bets on individual betting screens.
Although a stadium roulette game won't give you the same feeling of sitting at the felt, they frequently offer lower minimums than their traditional counterparts.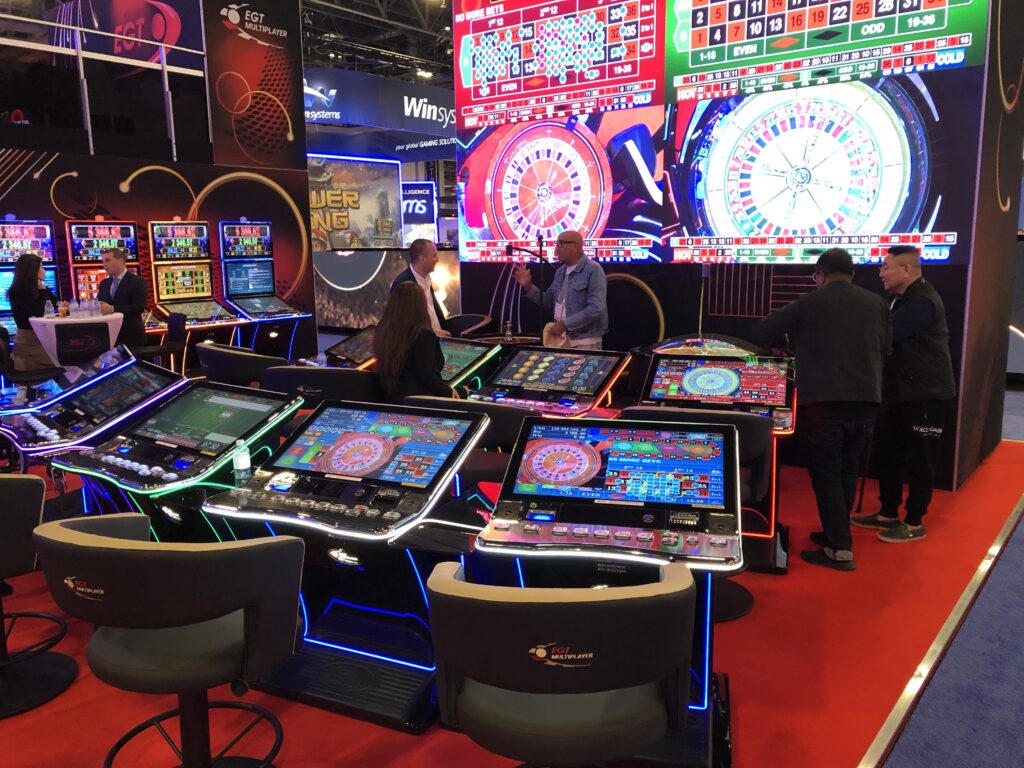 Hopefully, we were able to help you make your money last by pointing you to a cheap roulette game with low minimums in Vegas!
Related: 40+ ways to save money while in Las Vegas!
Featured Image: ©lello4d/123RF.COM
I'm a former software salesman turned Vegas aficionado. While the craps table is my preferred habitat, I pull myself away to explore new attractions, shows, restaurants, and outdoor activities around Las Vegas with the intent of sharing my experiences.
Ultimately, I just want to help folks plan a better trip and save a few bucks in the process.