While some gamblers write off cheap, low-limit blackjack as a waste of time, many seek out opportunities to play a game that can stretch a bankroll.
Blackjack games with a $1 or $5 minimum bet can be a great place for new players to learn the game or for players to grind out an endless string of free drinks.
Note that although cheap blackjack can be appealing, game rules are often less player-friendly than tables with higher minimums which amplifies the casino's house edge. Most players don't mind that though… after all, the house edge doesn't sting as painfully when betting as little as $1 per hand.
I thought it would be helpful to put together a guide to help players seeking low limits find casinos offering the cheapest blackjack in Vegas.
Table game stakes are fluid and can change quickly. I'll do my best to keep the list updated, but recommend calling ahead or checking the casino's website to ensure low-limit blackjack is being offered when you plan to stop in.
See Also: Ways to save money while in Las Vegas.
Cheap Blackjack on the Las Vegas Strip
Unfortunately, live $5 blackjack on the Strip has gone extinct, with most minimums landing in the $10 – $25 range. There are cheap options nearby, however, if you're willing to walk or hail a ride.
Cheap Blackjack Near the Strip
OYO: Offering the only live $1 blackjack game on (well, near) the Strip, OYO uses this low-limit game to incentivize players staying at Strip resorts to make the trip.
A mere 10-15 minute walk from resorts like MGM Grand and Tropicana, OYO should be on the to-do list of visitors seeking low-limit blackjack.
The $1 blackjack game is offered 24-hours per day, so you'll have a tough time missing it.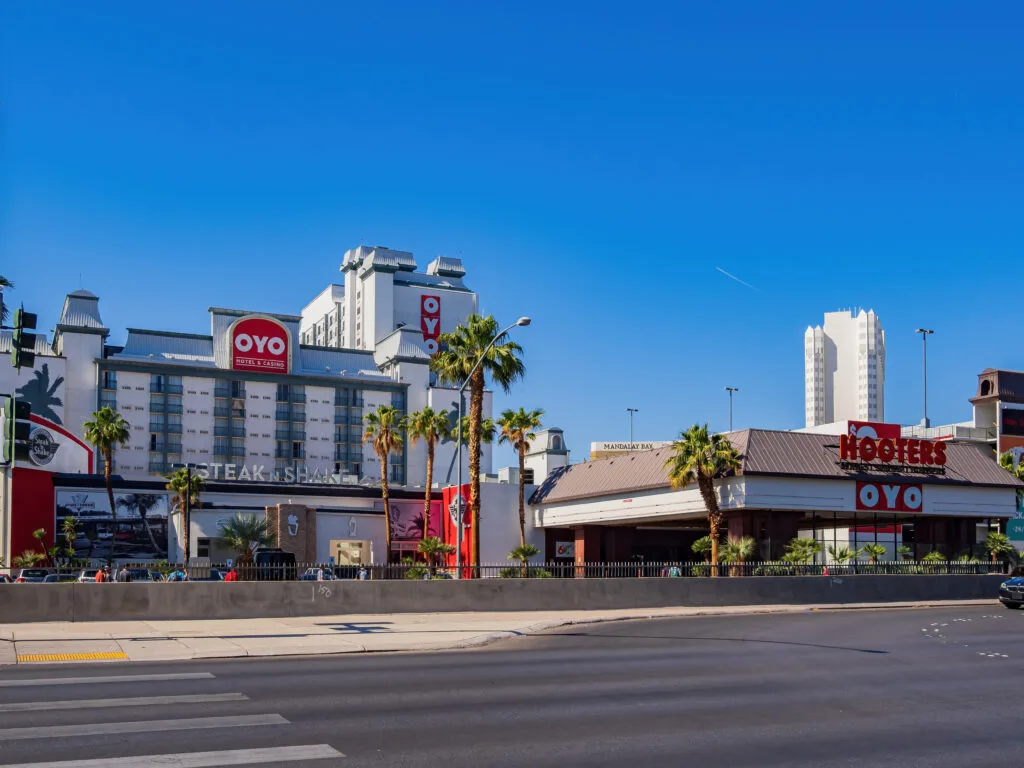 Ellis Island: Ellis Island offers one of the better gambling values in Las Vegas and is a short 10-minute walk behind Horseshoe. There, you'll find $5 minimum blackjack that pays 3:2. This is my personal go-to for cheap blackjack in Vegas and is well worth the short walk.
South Point: You can't walk there, but you can take a cheap Uber/Lyft. Once there, you'll commonly find $5 blackjack. South Point is a haven for value seekers aside for gambling as well, with just about everything costing less than it would on the Strip, including their Garden Buffet, which is among the most inexpensive buffet options in Las Vegas.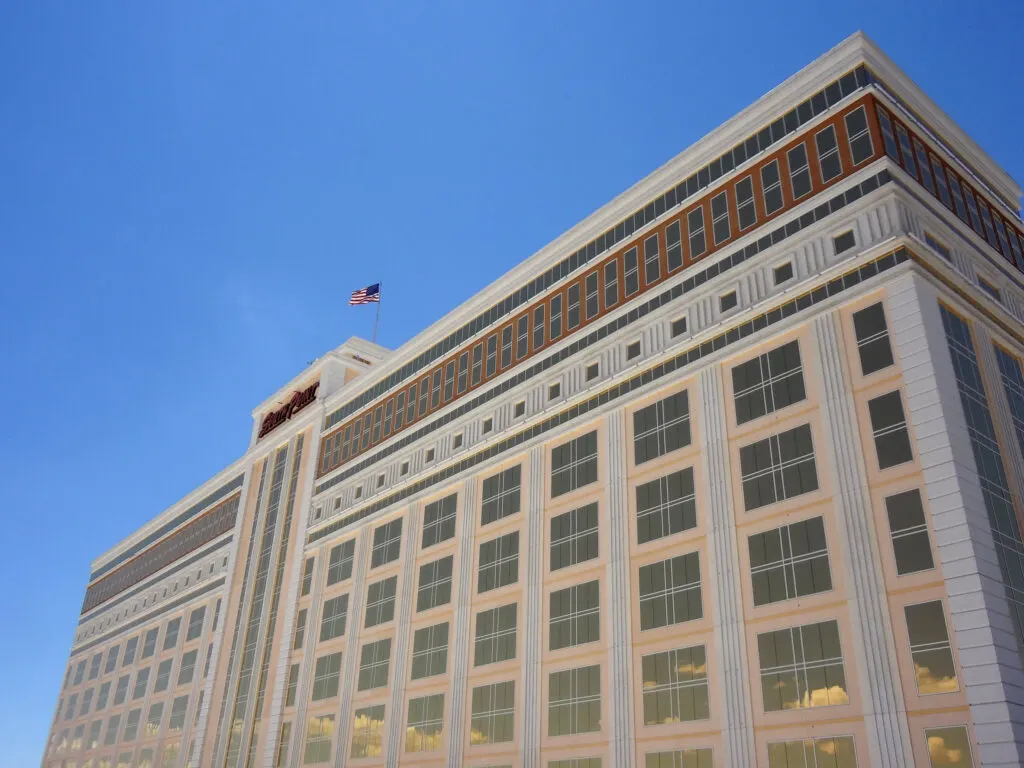 Cheap Blackjack Downtown Las Vegas
Similar to the Strip, $5 blackjack downtown is largely a thing of the past with minimums commonly landing in the $10 – $15 range during non-peak times. Below, is where you can still find a cheap game:
Downtown Grand: Located just steps away from the Fremont Street Experience, Downtown Grand (formerly Lady Luck) offers $1 and $5 blackjack from 11 am – 3 am daily.
Downtown Grand is also the only casino downtown where I've recently seen $5 blackjack.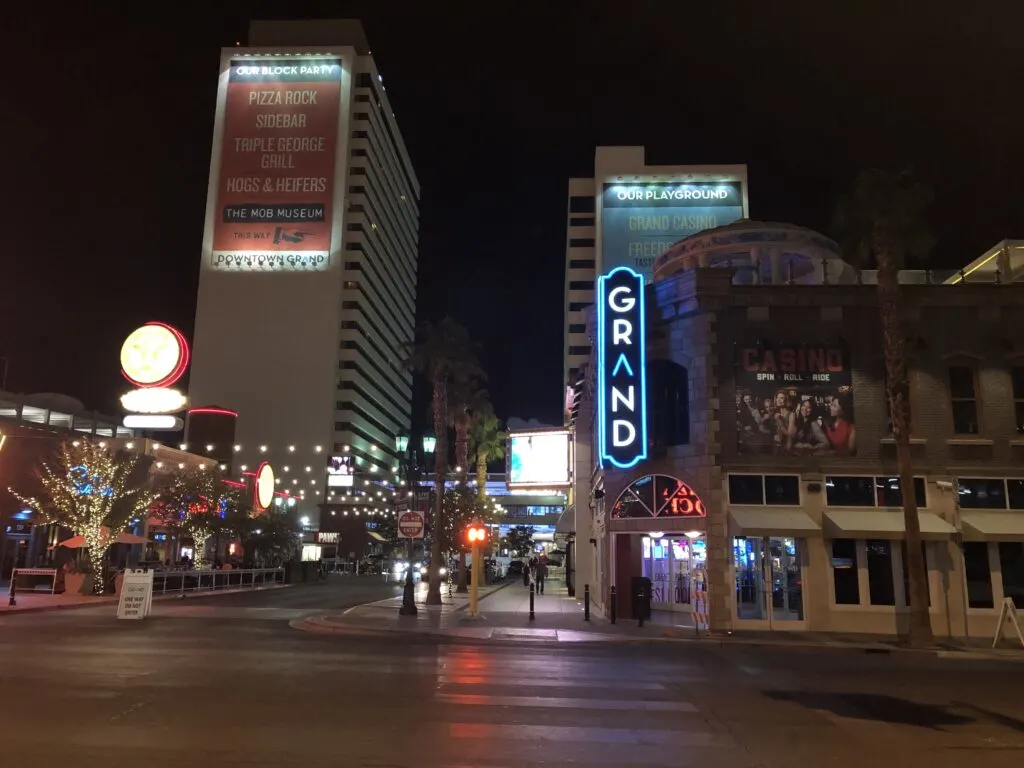 Golden Nugget: I recently walked through Golden Nugget and was surprised to find $5 blackjack offered, with a caveat. The catch is that you must also play a $2 side bet which surely carries an elevated house edge. Still, a $7 blackjack game ranks among the cheapest options in Downtown Las Vegas.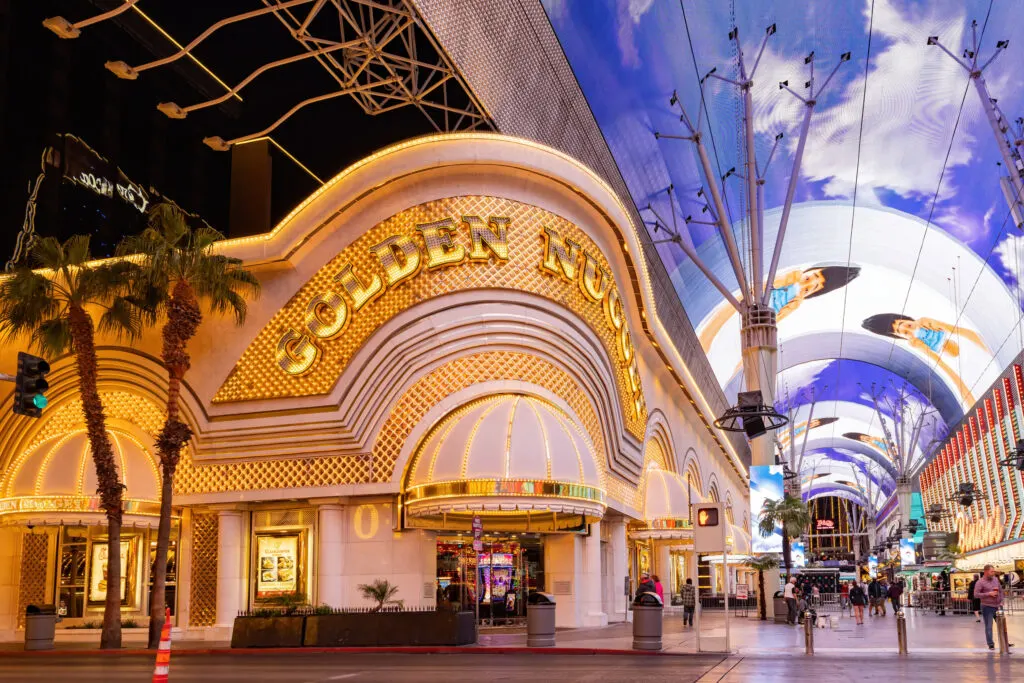 Cheap Blackjack Away From the Strip
Although $1, $2, and $3 blackjack is becoming harder to find in the locals market, $5 minimums are commonly offered.
For those looking for relief from high minimum bet requirements on the Strip, I recommend checking out casinos off the beaten path.
Other Cheap Blackjack Options
Stadium Blackjack: Stadium configurations allow one dealer to spread a game for a large number of players. While an actual hand is dealt by the dealer, players place bets, and collect winnings, on their own personal betting station.
These configurations are numerous on the Strip and usually offer lower minimums. While it isn't quite the same as sitting at a table, I personally find it preferable to video blackjack (discussed below).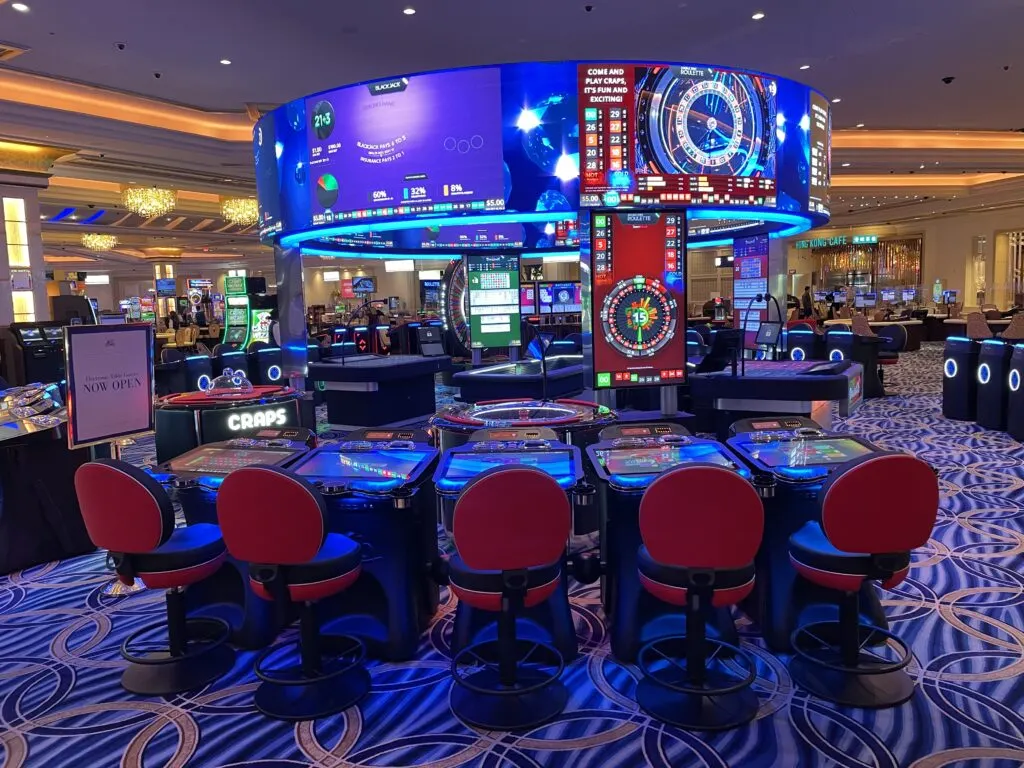 Video Blackjack: Although the authentic feel of chips, cards, felt, and a live dealer are missing, bartop and electronic blackjack games often allow low minimum bets and are offered at most Vegas casinos.
Like their live counterparts that also feature low minimums, rules for low-limit electronic blackjack often amplify the house edge.
Even with an exaggerated house advantage, a cheap bartop blackjack game can be a good way to string together a number of comped drinks.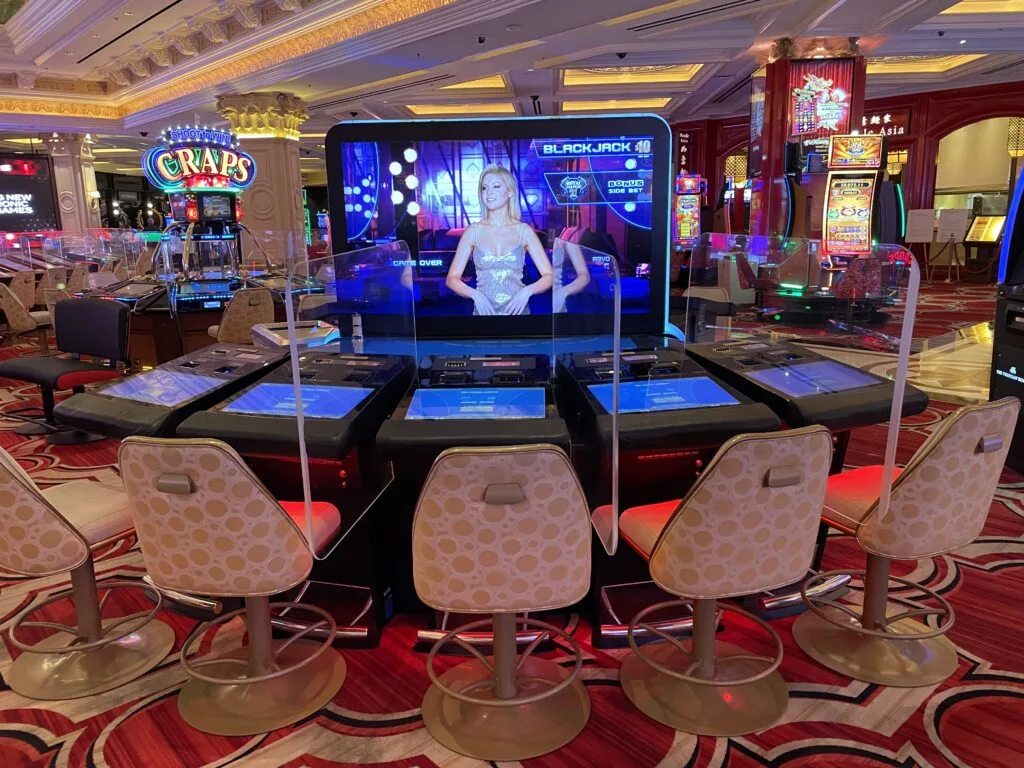 While cheap blackjack is getting harder and harder to find in Vegas, I'm encouraged by the fact there are still a few casinos offering minimum bets as low as $1.
When in doubt, just remember that the further you get from tourist centers like the Strip, and Fremont Street, the lower the minimum bets tend to get. Don't be afraid to hail an Uber or Lyft to get off the beaten path for a night.
See Also: Where are the loosest slots in Vegas? I dig into Nevada Gaming Control data to find the answer.
Featured Image: ©nomadsoul1/123RF.COM
I'm a former software salesman turned Vegas aficionado. While the craps table is my preferred habitat, I pull myself away to explore new attractions, shows, restaurants, and outdoor activities around Las Vegas with the intent of sharing my experiences.
Ultimately, I just want to help folks plan a better trip and save a few bucks in the process.