The dream of wagering a small amount of money and hitting a sizable jackpot is one that all gamblers visiting Las Vegas have in common.
Although keno has an inflated house edge when compared to other casino games, the lottery-style game offers a chance to win a lot in exchange for a small upfront investment.
Deep down, I think we're all striving to be the guy featured at the end of "Vegas Vacation" that hits it big… except for the dying right afterward part. I'd personally appreciate having a chance to spend it.
Adding to the allure, the game is relatively slow-paced. Even if the house edge is enormous, it's possible to play keno for an extended period of time without digging yourself too deep of a hole.
The premise of keno is simple. A total of 20 numbered balls are randomly drawn from a bowl of 80. Use your intuition, luck, skill, psychic abilities, etc. to guess which ones will be picked. The more you match, the more you win. Easy game.
Unfortunately, live keno games in Las Vegas seem to be disappearing at an accelerating pace. I figured it'd be helpful to keep an up-to-date rundown of live keno games on the Strip and on Fremont Street to aid you in finding an option that works.
Related: Where to find live bingo in Las Vegas.
Live Keno Downtown Las Vegas
The D: The D offers my preferred live keno game downtown Las Vegas due to its near proximity to the only remaining Sigma Derby machine in town. It's located on the second floor of the casino and is offered from 7 am – 1 am daily.
The D also boasts the world's largest keno board on its exterior facade visible from Fremont Street.
Plaza: Live keno at Plaza runs daily from 11 am – 6:45 pm on Monday – Wednesday and closing time extends until 8:45 pm Thursday – Sunday. During that time, games occur every 5-8 minutes.
Like The D, Plaza's live game is tied into statewide progressives that can offer payouts in the millions. Live keno drawings at Plaza are also viewable live online here.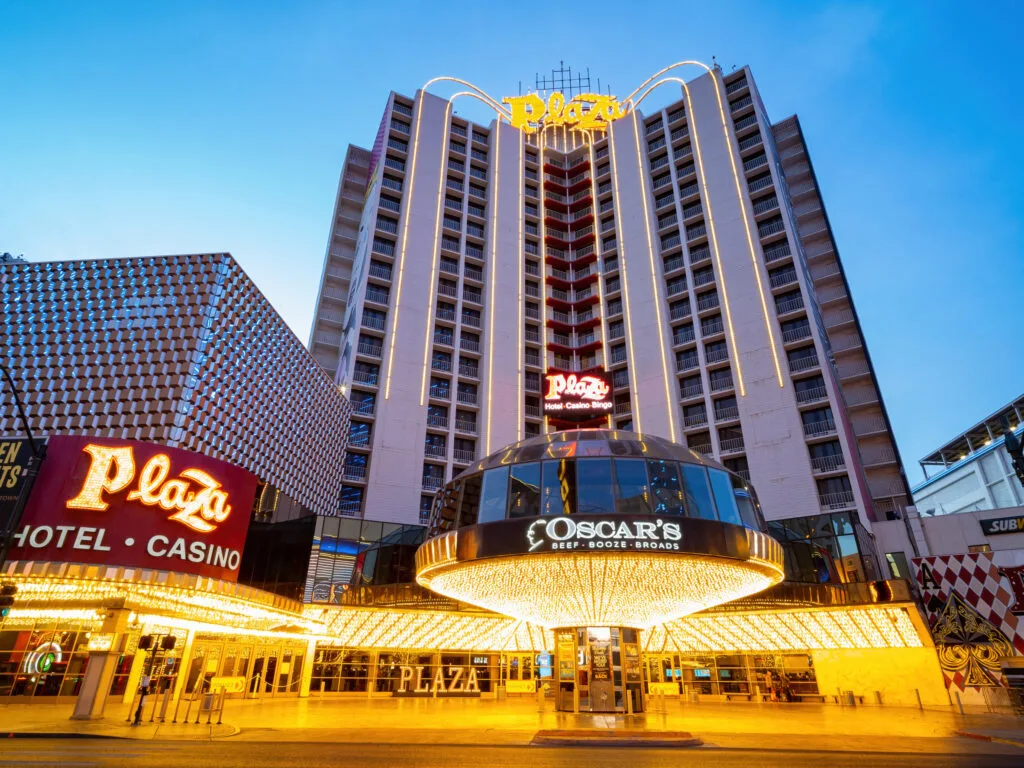 California: Live keno is offered daily at The Cal, just steps away from Fremont Street from 7 am – 10 pm. Games are also viewable from resort guestrooms on channel 6.
Live Keno On The Strip
Unfortunately, live keno on the Strip in Las Vegas is ticking toward extinction. Recently, Excalibur eliminated their live keno game, leaving 2 resorts standing.
Horseshoe: Live keno is offered at Horseshoe 7-days/week from 8 am – 11:30 pm. Stakes available range from $1 – $10 per game and games are shown on channel 27 in the hotel.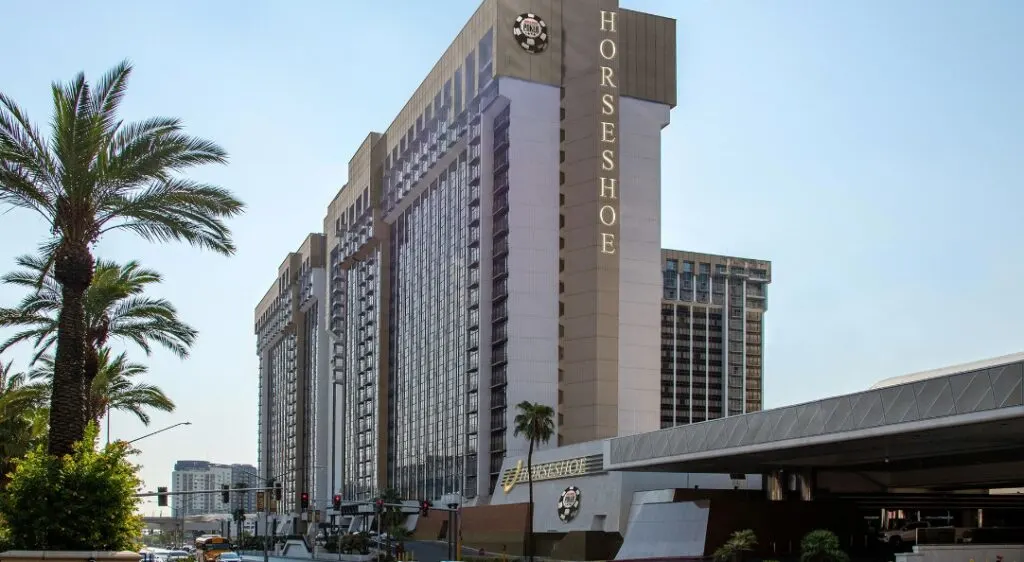 Harrah's: Offering live keno on the Strip Friday – Monday from 10 am – 8 pm, Harrah's offers stakes from $1 to $10 per game. Live keno games are also watchable in the hotel on channels 35 and 36. Harrah's keno game is dark on Tuesday, Wednesday, and Thursday.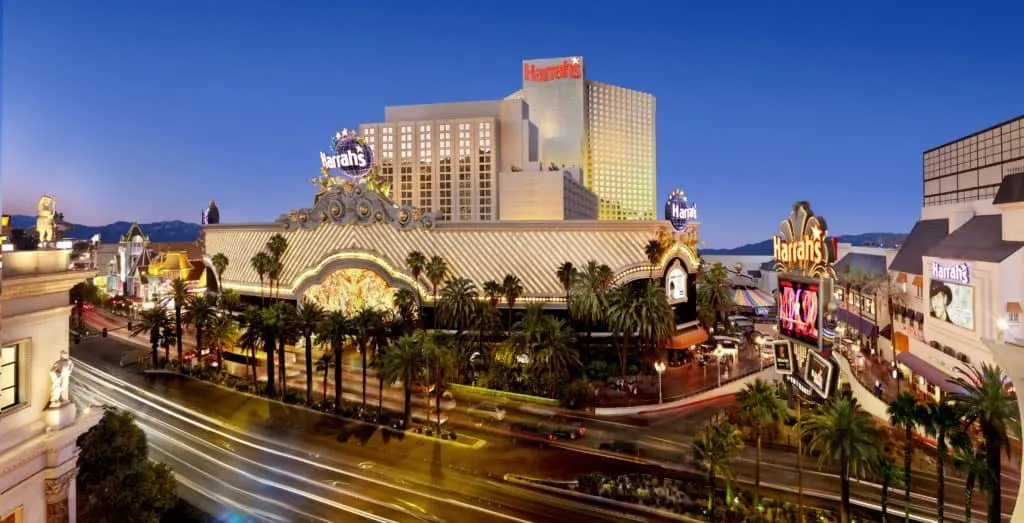 Other Live Keno in Las Vegas
Rio: Keno is once again offered at Rio and can be played for as little as $2. If you're staying in the casino, you can watch drawings live on channels 65 and 66.
Gold Coast: Live keno is offered at Gold Coast from 8 am – midnight daily.
The Orleans: The Orleans offers live keno 24-hours per day. No matter when the urge hits, The Orleans will be ready to welcome your action.
Station Casinos: Resorts that offer live keno around Las Vegas under the Station Casinos umbrella include Red Rock, Green Valley Ranch, Palace Station, Santa Fe Station, Sunset Station, and Boulder Station. Notably, each resort's live keno results are viewable via the link provided as well.
Jerry's Nugget: Located away from the Strip in North Las Vegas, Jerry's Nugget offers live keno for as little as $1 per play. While you're there, may I suggest the prime rib at Jerry's Famous Coffee Shop? Give it a shot.
Although the number of live keno games in Las Vegas is shrinking by the day, there are still options both on the Strip and on Fremont Street. Hopefully, I was able to help you find one that will work for your group!
Although the odds may not be in your favor, I understand the rush of risking a little money for the potential to win a lot. Good luck, and may your lucky numbers hit!
See Also: Where to find the cheapest blackjack, craps, and roulette in Las Vegas.
Feature Image Credit: ©MaxFX/123RF
I'm a former software salesman turned Vegas aficionado. While the craps table is my preferred habitat, I pull myself away to explore new attractions, shows, restaurants, and outdoor activities around Las Vegas with the intent of sharing my experiences.
Ultimately, I just want to help folks plan a better trip and save a few bucks in the process.