It's no secret that everything in Las Vegas is getting more expensive by the day. That logic goes for meals, shows, ancillary fees, and of course, gaming limits.
Nowadays on the Strip, it's rare, if not impossible, to find a cheap craps table with most minimums starting at $10-$15 during non-peak times.
With more and more casinos pricing out low rollers, where can you find cheap craps in Vegas?
I'll dive into a number of casinos that offer the lowest minimums near the Strip, as well as some "non-traditional" games that tend to be more affordable.
A good rule of thumb is that the further you get from tourist centers like the Strip and Downtown, the cheaper minimums become. I also recommend hunting for cheap tables mid-week or early morning when player demand is lower.
Please note that table minimums are fluid and can change at a moment's notice. I'll certainly do my best to keep this list updated, but also recommend calling or checking with the property to ensure there are no surprises before stopping in.
See Also: Find the loosest slots in Vegas, with this real-world data.
Cheap Craps On and Near the Las Vegas Strip
Unfortunately, $5 craps (in the game's traditional form) is now extinct on the Strip, however, there are some alternatives to consider in addition to cheap options nearby:
Stadium Craps at Planet Hollywood
Planet Hollywood recently added a stadium craps game where one shooter at a time is called up to throw real dice on an actual table. When a player is called up to roll, their stadium betting terminal is locked, and they're able to place bets on a screen at the craps table.
Other players place their bets on their own betting terminal away from the table and the dice throws are live-streamed to their personal screen. While not exactly a traditional craps game, this is the most authentic way to play $5 craps on the Strip.
Huge shout-out to Cable in the comments for pointing this out!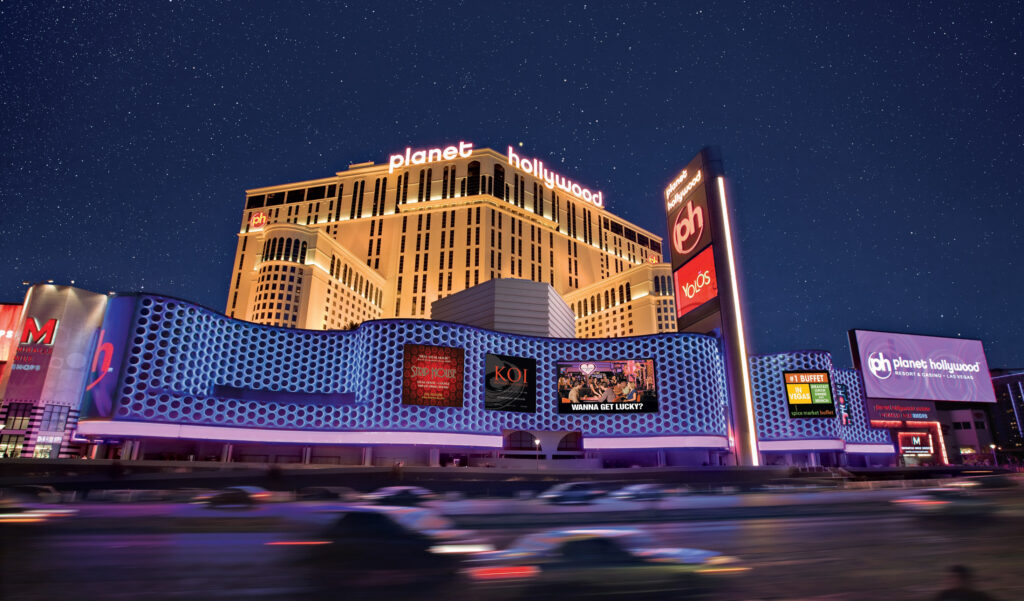 OYO and Ellis Island
Both OYO and Ellis Island are within walking distance and reliably offer $5 craps minimums.
OYO is a 10-minute walk behind Tropicana, and Ellis Island is the same distance behind Horseshoe. Taking a few extra steps, or snagging a cheap Uber could be well worth it for value seekers.
Cheap Craps Downtown Las Vegas
$10 minimums seem to be the new normal on craps tables downtown, however, $5 craps can still be found from time to time. When looking for cheap craps on Fremont Street, non-peak times are your friend.
Downtown Grand
Currently, your best bet for finding $5 craps is Downtown Grand, either in the morning or early afternoon.
If you're struggling to find a cheap craps table, try casinos a few steps away from the Fremont Street Experience like El Cortez, The Cal, Main Street Station, or Downtown Grand as mentioned above. Those properties specifically are known for offering less expensive games, even during peak times.
Whether playing craps, roulette, or blackjack, downtown is a better option than the Strip for players looking for low-limit gaming.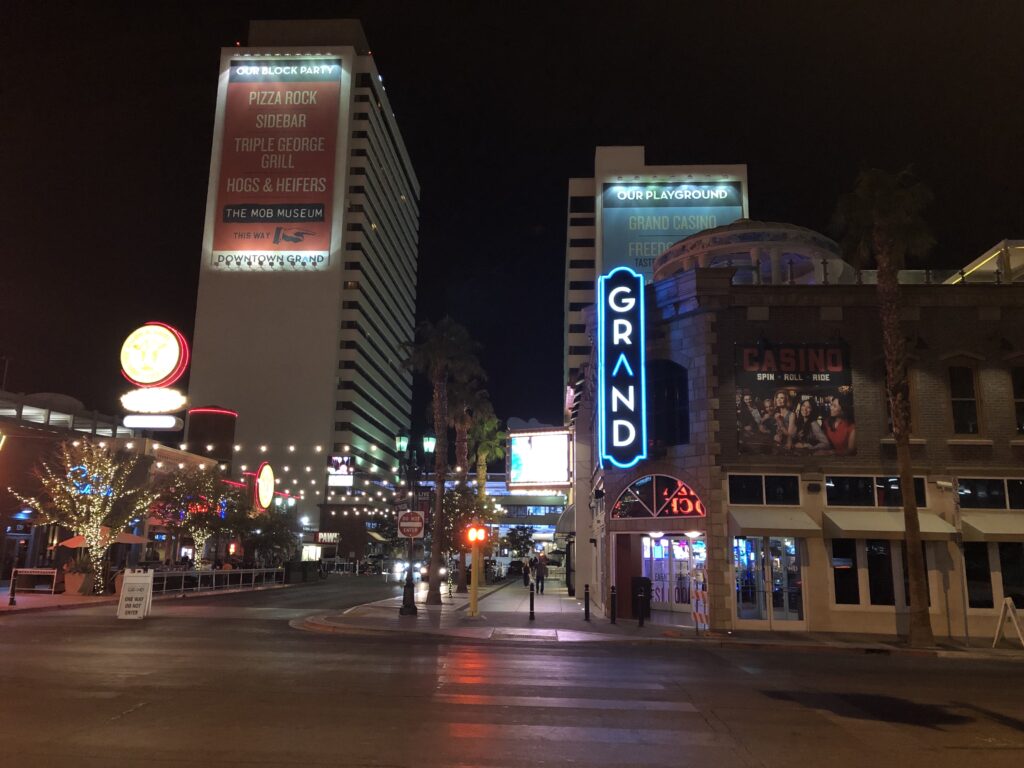 Cheap Craps Away From the Strip
Your best bet for finding $5 craps tables in Vegas is venturing into the locals market, and away from the Strip and Fremont Street. My go-to spot historically has been Palace Station, which is a short Uber ride from resorts on the Strip.
Other casinos under the Station Casinos banner also commonly offer $5 games during non-peak times.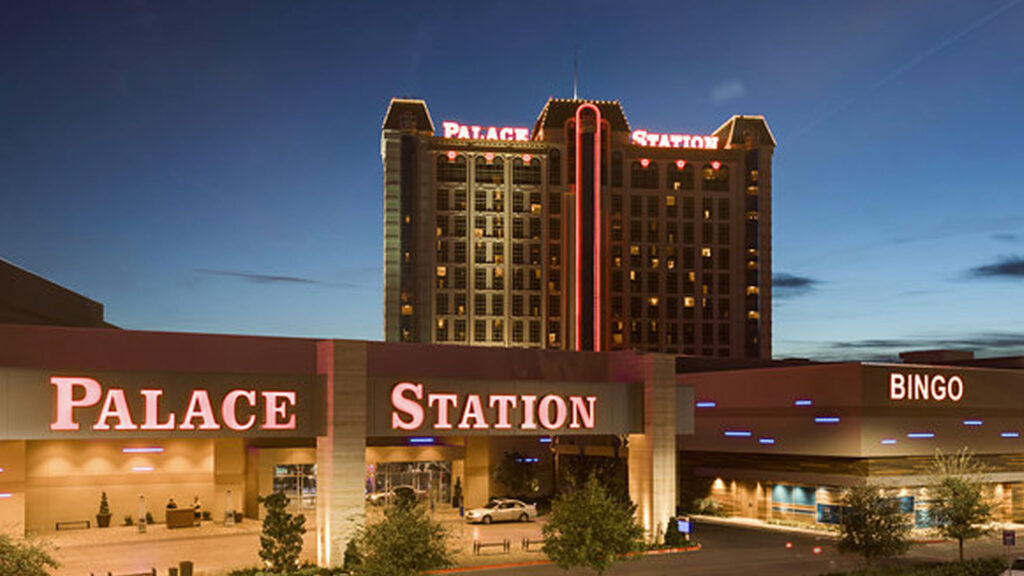 Alternatives to Consider
Bubble Craps
Found in almost every Las Vegas casino at this point "Shoot to Win" craps, or "bubble craps", mechanically pops real dice inside of a plastic bubble instead of using a live dealer. These electronic craps games usually offer a lower required minimum bet, in the $3 – $5 range, than their live dealt counterparts.
"Push the button! C'mon! Push the button" – If you know, you know.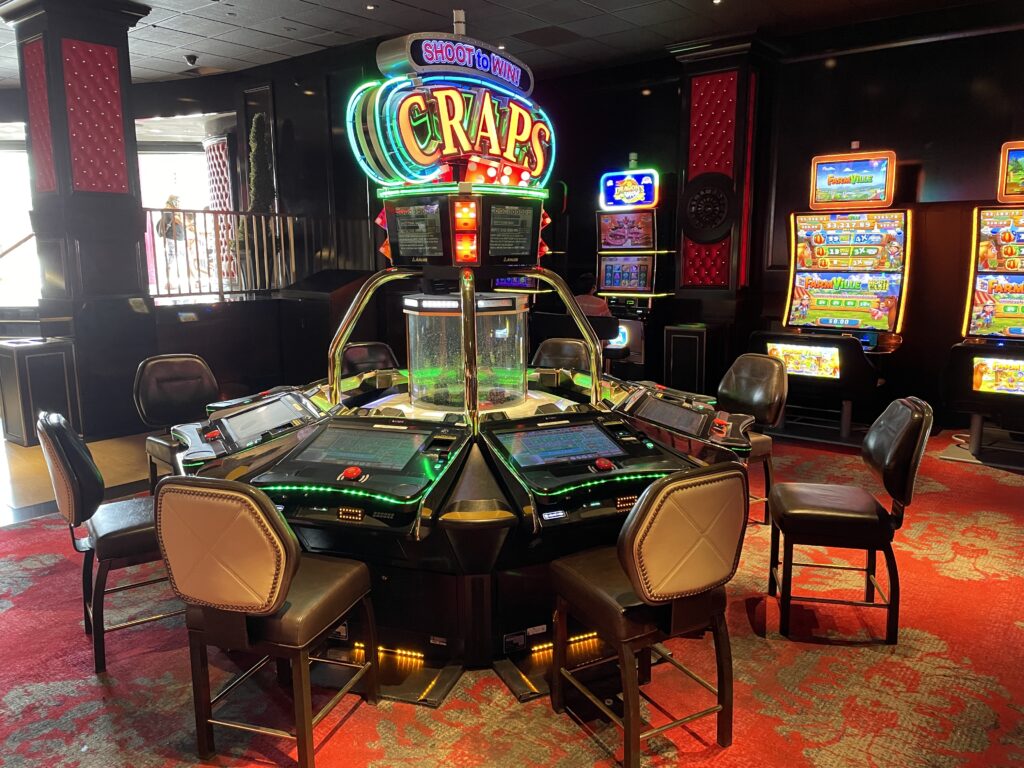 Personal Bubble Craps
The newest incarnation of bubble craps is less social in nature, allowing a player to place bets on their own terminal and pop their own dice. Minimums are commonly offered at $1, and the game moves as quickly as you want.
Roll To Win Craps
A new addition to casinos in Las Vegas is Roll To Win Craps which is a hybrid between a traditional craps game, and bubble craps. The game is operated by one dealer instead of the 3 needed for a traditional game.
Players throw real dice and make wagers on their own personal betting screen.
Because additional dealers aren't needed to pay and pull bets away, these games are often offered at a cheaper minimum than a traditional craps game. Roll To Win Craps (pictured below) is rolling out to Caesars properties on the Strip now and are commonly offered at a $10 minimum.
Hopefully, I was able to help you identify a cheap craps game in Vegas to stretch your bankroll.
Related: Ways to Save $$ in Las Vegas – Some easy-to-employ strategies!
Feature Image: ©dbvirago/123RF.COM
I'm a former software salesman turned Vegas aficionado. While the craps table is my preferred habitat, I pull myself away to explore new attractions, shows, restaurants, and outdoor activities around Las Vegas with the intent of sharing my experiences.
Ultimately, I just want to help folks plan a better trip and save a few bucks in the process.