Wynn Resorts' 2017 purchase of 38 barren acres just north of the Fashion Show Mall seems like it occurred an eternity ago in the aftermath of Steve Wynn's fall from grace.
The parcel, snapped up by Wynn Resorts for $336 Million was the former home to the New Frontier which was cleared to make way for a number of projects (Plaza Las Vegas / Alon) that never came to fruition. The lot has been vacant since the New Frontier's November 2007 implosion.
Fast forward to 2017 – Steve Wynn purchased the land with plans for future development that would "Further change tourist visitation patterns in Las Vegas drawing more visitors to the north end of Las Vegas Blvd and its collection of luxury resorts". Wynn further elaborated on the new Wynn West property during his last earnings call with the company (Q4 2017) saying the connected property was to have 2-3,000 rooms and hoped to have renderings in 4-5 months.
Unfortunately, for the Wynn West and the Paradise Park Lagoon projects, Steve was forced to resign and Matt Maddox took the reigns of Wynn Resorts. Maddox quickly deviated from the vision of the founder, scrapping plans for investment in Las Vegas and instead focusing capital investment in Macau where he perceives return on investment to be more substantial.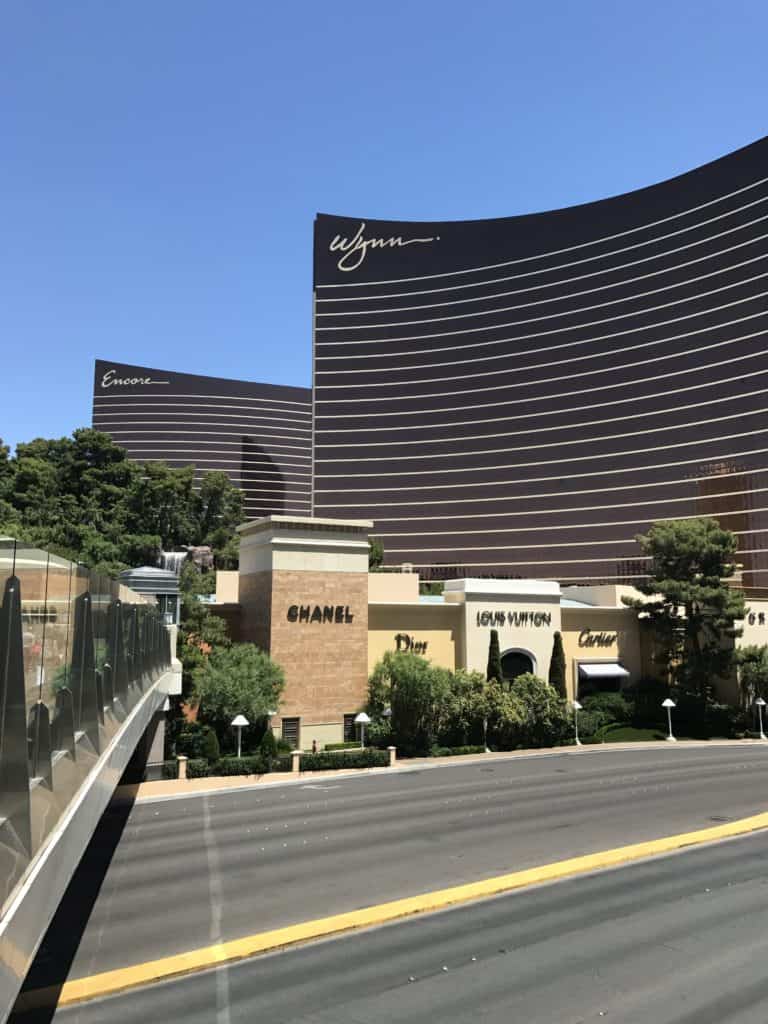 In a sharp U-Turn, Wynn Resorts re-engaged their golf course's original designer Tom Fazio to re-design and recover the portion of the links that was ripped up by construction of the Paradise Park Lagoon. Wynn Resorts came to realize the golf course was quite the asset after all. In addition to green fees ($300-$500 a pop x 16,000 annual rounds), golfers apparently drop a pretty penny in the casino before and after their rounds. Wynn estimates restoration of the course will equate to a gaming revenue gain of $10 – $15 million annually.
Along with ditching the Lagoon project, Maddox slammed the brakes on Wynn West. In Maddox's first earnings call at the helm of Wynn Resorts (Q1 2018) he made clear that the $3 billion Steve Wynn had slated for Las Vegas development to include the Wynn West and Lagoon projects was unsustainable and that he wanted to prioritize projects in Macau where the return on investment was more immediate.
We're now over a year removed from Steve Wynn's resignation and Wynn West's fate is as murky as ever. In a January 30, 2019 earnings conference call, CFO Craig Billings had this to say about the status of the Wynn West project "These projects typically take about five years. There's a couple of years of design and development and maybe I should have said something different. It's a couple of years of design. So I think we are a couple of years away from actually being able to answer what that project and budget will look like."
Not only will the project not break ground in 2020, but they are still "a couple of years away" from being able to share what the project or budget will look like? Not promising.
On a positive note, Billings later pointed out that a property with "more rooms, more casino, more slots, and more retail is not going to cut it". If this thing ever gets off the ground (and that's a big if) it could be a unique resort experience worth the wait. In an era of de-theming and stripping resorts of personality "different" is exactly what Vegas needs.
It's clear that the Wynn leadership team is re-allocating investment dollars away from Las Vegas and diverting it to regions where bang for the buck is perceived to be stronger. Macau expansion, Encore Boston Harbor, and a potential gaming opportunity in Japan are the clear focus to return value to shareholders in the near term.
The land intended for Wynn West could be flipped to another developer or Wynn Resorts could be waiting to gauge if projects on the north end of the Strip (Resorts World, The Drew, etc) actually come to fruition before going vertical with construction. What has been made VERY clear, however, is that Wynn Resorts under Matt Maddox's leadership doesn't see Las Vegas as their primary growth lever in the immediate future.
Don't hold your breath.