We may earn money from the companies and products mentioned in this post.
Las Vegas is constantly reinventing the status quo and never growing stagnant. Resorts in Sin City have a notoriously short lifespan, frequently suffering the fate of implosion and rebirth as new, re-imagined mega resorts. Even iconic casino/hotels like Tropicana, Flamingo, and Caesars Palace have seen their resorts grow and change significantly over the years.
As a result of the 2008 financial crisis, several new resort projects hit snags, leaving the carcass of what could have been to wither away in the desert sun. Fontainebleau, Echelon, Alon, and Harmon are all names that once generated excitement but never materialized or were left to die before reaching completion.
Fortunately for us, several new hotel/casino projects are gaining traction on the Strip and downtown and we'll summarize their scope below.
See Also: Buy the exact fragrances used in Las Vegas casino floors like Caesars, Mirage, and Flamingo.
Circa Las Vegas
The first new construction resort to be built downtown Las Vegas in decades, Circa will succeed in changing the status quo on Fremont Street. Sitting on the footprint of the old Las Vegas Club, Mermaids, and the Glitter Gulch gentlemen's club, Circa will incorporate some unique features.
Of note, Circa will have a two-level casino and a rooftop pool deck made up of six pools and a 125 foot TV screen. Additionally, the new downtown resort will have the largest sportsbook in Las Vegas as well as a VSIN broadcast studio. Circa will incorporate Vegas Vickie (who previously sat above Glitter Gulch) prominently in the new hotel. In response to shifting transportation trends, Circa will be the first Las Vegas resort to offer a dedicated rideshare pickup location in their parking garage dubbed "Garage Mahal".
Circa's casino and restaurants will open on October 28th, 2020 while the hotel will be open by December 28th. The resort will also be Las Vegas' sole adult-only property. You heard that right, only patrons aged 21+ will be allowed entry.
Resorts World Las Vegas
Just south of Circus Circus and across the street from Wynn, Resorts World is a $4.3 billion monster which is currently topped out and should open in mid 2021. The new, north Strip resort will have 3,500 guest rooms, a 5,000 seat theater, 110,000 square feet of gaming, and 270,000 square feet of dining/shopping.
The feature we're most excited about is the rooftop pool which will include 7 unique pool experiences.
In the spirit of going big, Resorts World will also incorporate a massive 100,000 square foot LED screen into the hotel's west hotel tower.
We look forward to this new casino project injecting some life into the stagnant north end of the Las Vegas Strip.
Virgin Las Vegas
Richard Branson, along with partners, purchased the Hard Rock Hotel and Casino and are in the process of transforming the property to the Virgin Hotels brand. The resort is currently closed as renovation work is completed on the property's 60,000 square foot casino, 1,504 guest rooms, and over 110,000 square feet of convention space. Virgin Hotel and Casino Las Vegas is slated to open fall of 2020.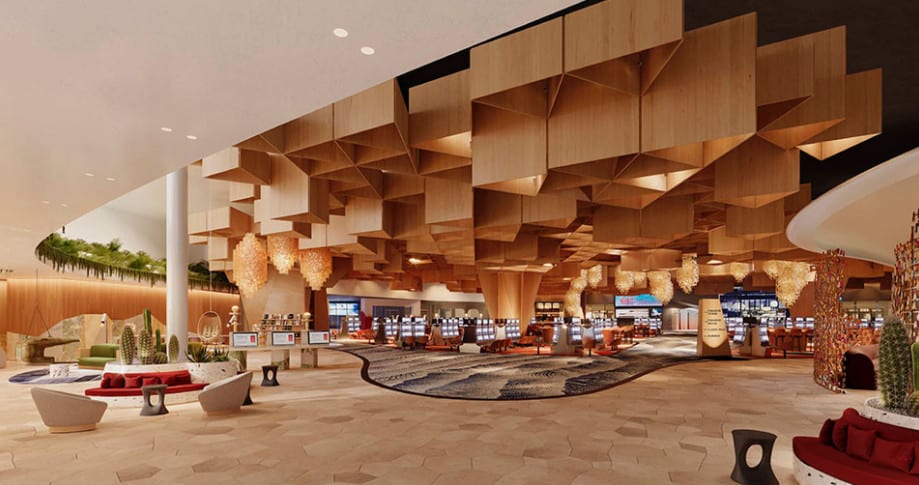 The Drew Las Vegas
An eyesore remnant of the great recession that has sat watch over the Strip for over a decade, The Drew hardly qualifies as a "new" project. Located just north of the former Riviera site, and across the street from Circus Circus, the blue behemoth was originally slated to open as Fontainebleau Las Vegas in 2009. Funding ran dry as a result of the 2008 financial crisis, however, which brought construction to a grinding halt.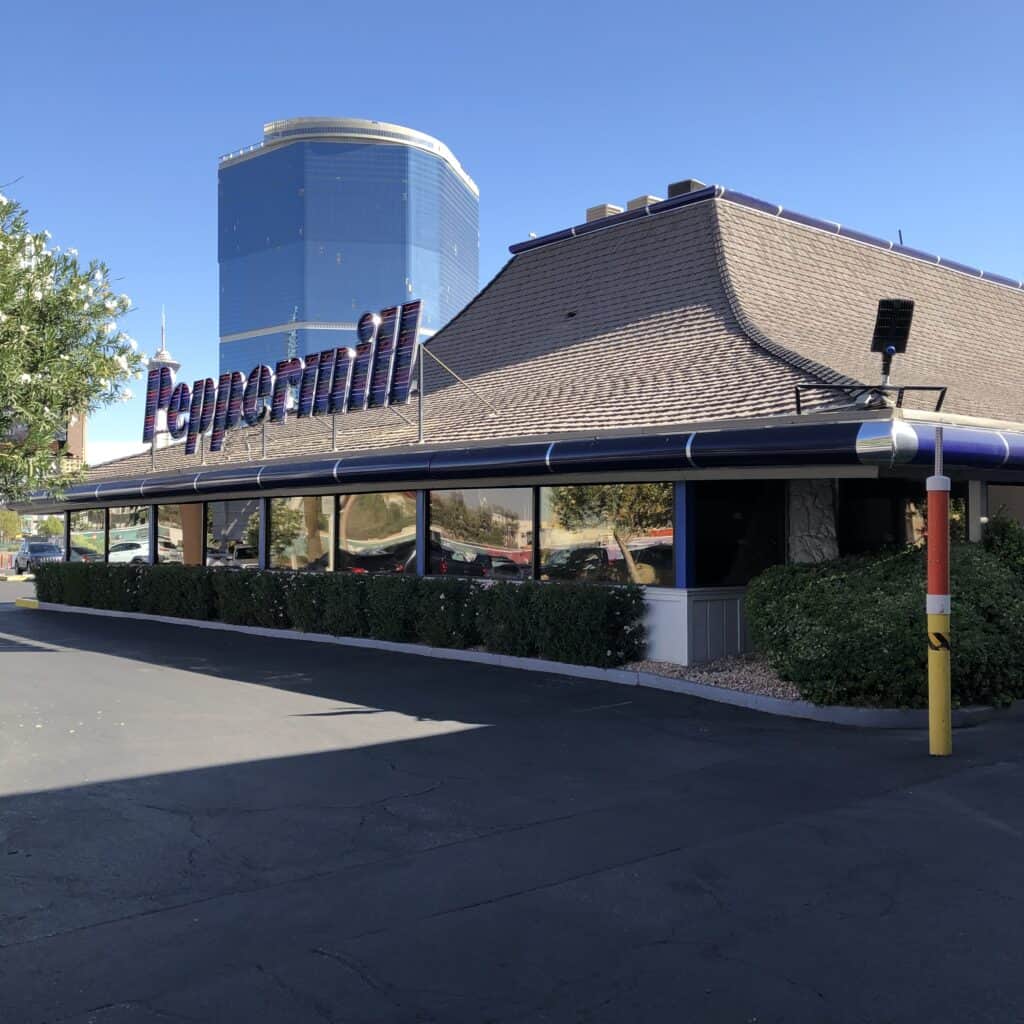 Fast forward to 2017 and the stalled resort project was purchased by The Witkoff Group from Carl Ichan for $600 million. Witkoff renamed the project "The Drew" after his son who had passed away from an overdose.
The Drew will feature 3,800 rooms, 550,000 square feet of convention space, a rooftop pool deck, and a pedestrian bridge to the Las Vegas Convention Center expansion. Minimal information has been shared about what the re-imagined project could look like and little to no visible construction progress has been made since Witkoff purchased the property. In a November 2019 press release, Witkoff named the second quarter of 2022 as The Drew's projected opening date.
With the snags this project has repeatedly hit, we're not holding our breath. Hopefully, completion of the Las Vegas Convention Center expansion and the nearby Resorts World project will help grease the wheels and push this one along.
Resort projects in Las Vegas have a history of going broke and stalling for an extended period of time. With that being said, we're cautiously optimistic that 2020 and 2021 will be an exiting time for those looking to experience new resorts in Vegas.
Related: 44 ways to save money on your next trip to Las Vegas.