The despair that comes with leaving Las Vegas for home at the end of a trip can be crippling.
Departing a destination that doesn't force adherence to social norms and provides non-stop entertainment to sit in a cubicle farm would degrade any reasonable person to a depressed state.
Luckily, for those struggling with not being in Vegas, there are a number of live-streaming webcams that can be watched from home, bringing Vegas to you.
See Also: What is the $20 Trick – Should you try it on your next trip to Vegas?
Las Vegas Strip Webcams
South Las Vegas Strip Live Webcam (MGM Grand): Perched on the south end of the Las Vegas Strip on MGM Grand, this rotating live webcam offers views of New York New York (to include the rollercoaster), Excalibur, Luxor, as well as street/sidewalk traffic on the south end of the Strip. You can commonly spot street performers such as showgirls, etc. posing for tourist photos.
Bellagio Conservatory Webcam: Bellagio's Conservatory, a floral display that changes seasonally, ranks as one of the top free attractions in Las Vegas. Watch throngs of people live your Vegas vacation dreams throughout the workday on this live webcam!
Welcome to Fabulous Las Vegas Sign Live Webcam: The iconic and historic photo opportunity also has a live webcam trained on it 24/7. Something about watching couple after couple get their photo taken in front of the landmark on the south end of the Las Vegas Strip is soothing to watch during the workday.
City Center: A webcam is pointed directly at a new luxury retail structure located between Crystals and Cosmopolitan (the former Harmon hotel site). The camera allows you to see pedestrians crossing from Aria/Crystals over to Cosmopolitan.
Sphere Live Cam: The Sphere has taken social media by storm with its unique displays that are often hilarious. There's now a camera pointed right at it, 24 hours per day.
Fremont Street Webcams
Fremont Street Live Webcam from Neonapolis: Positioned at the Cat's Meow, this webcam offers views a live feed of the east end of Fremont Street. Viewers can see under the Fremont Street Experience canopy, in front of The D, and the throngs of patrons that navigate the intersection of Fremont and N 4th Street.
This is my personal favorite Vegas webcam to zone out to.
Cats Meow Las Vegas Live Karaoke Webcam: This is a fun one. If you're anything like me, you enjoy karaoke, not to sing yourself, but to watch others dazzle…. or crash and burn. You can now tune in to the Las Vegas karaoke scene thanks to the Cat's Meow's live stage webcam.
Other Live Las Vegas Webcams
Elvis Wedding Chapel: Take a peek inside the Elvis Wedding Chapel in Las Vegas. While not a live shot of the skyline or familiar sights, seeing people tie the knot in Vegas is uplifting… as long as you ignore the fact 50% will end up divorced. I kid, I kid.
The above live Las Vegas webcams should be sufficient to give you your Vegas fix from afar. Whether people-watching or simply wanting to see familiar landmarks, I suggest you tune into these live feeds early and often to soothe those post-Vegas blues.
Feature Image: ©Sashkin7/123RF.COM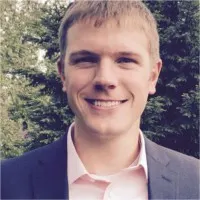 I'm a former software salesman turned Vegas aficionado. While the craps table is my preferred habitat, I pull myself away to explore new attractions, shows, restaurants, and outdoor activities around Las Vegas with the intent of sharing my experiences.
Ultimately, I just want to help folks plan a better trip and save a few bucks in the process.