Key Points:
Booking directly with Las Vegas resorts is usually cheaper than with 3rd party travel websites.
Direct bookings are more likely to offer free cancellation, allowing you to rebook at a lower price should they drop.
Working with resorts directly provides a better chance at free or cheap upgrades.
One of the most common questions that I see posed by Las Vegas visitors on social media and travel forums is whether to book directly with the hotel or with an online travel agency (OTA) like Travelocity, Hotels.com, Orbitz, etc.
While incentives sometimes exist to book with an OTA, I typically recommend booking directly with the property after signing up for their loyalty program. Even if you aren't currently a member of a loyalty program, most programs allow you to sign up online opening the door to discounted rates for first-time visitors.
Below, I'll dive into the myriad reasons I feel that booking direct is the best way to book Vegas hotels.
Booking Direct is Typically Cheaper than OTAs
Players who are members of a loyalty program and have gambled with a particular chain of casinos can book rooms directly at a significant discount and often have their rooms comped.
Once you establish a relationship with a casino loyalty program in Las Vegas, it will rarely, if ever, make sense to book with a third-party OTA again.
Even as a low roller, I'm able to book comped or heavily discounted rooms at both Caesars Entertainment and MGM Resorts properties.
But what about visitors that haven't been to Vegas and thus have not used a player's card in the casino? First-time visitors to Vegas can still garner benefits by booking directly with the property.
Loyalty programs like MGM Rewards, Wynn's Red Card, and Caesars Rewards allow you to sign up from home via the internet.
Even as a first-time visitor that just signed up for a loyalty program, rates offered by the resort directly can be 10-15% cheaper than on an OTA when booking a room with free cancellation.
Below is a price comparison between third-party OTA websites and booking directly with Caesars, Wynn, and MGM (Bellagio) for the same room type on the same weekday dates.
The customer in this scenario just signed up for a player's card online and has never played in a Wynn, Caesars, or MGM casino.
| Hotel | Direct Nightly Rate | OTA Rate |
| --- | --- | --- |
| Caesars | $248 | $265 |
| Wynn | $497 | $562 |
| Bellagio | $296 | $329 |
In the example above, OTA pricing on sites like Hotels.com, Travelocity, and Orbitz was identical from site to site and was more expensive than booking direct for the exact same refundable room reservation.
Below, is a pricing comparison for a randomly selected weekend stay. Again, booking directly with the property was the better option.
| Hotel | Direct Nightly Rate | OTA Rate |
| --- | --- | --- |
| Caesars | $225 | $229 |
| Wynn | $195 | $237 |
| Bellagio | $296 | $329 |
While I displayed only a small sample size of room rate data to compare booking direct vs. with an OTA, I can assure you that the trend is consistent regardless of the dates you're looking to stay.
Booking directly with resorts in Las Vegas is almost always cheaper than booking via a third party, even if you just signed up for their loyalty program 5 minutes ago.
Book a Room With Free Cancellation
Room rates in Las Vegas fluctuate frequently and it's worthwhile to check back every so often after booking to see if the price goes down.
If the room price drops, or a more attractive room option becomes available you can cancel and re-book instantly to realize that savings.
Additionally, a refundable room is like free travel insurance. If work interrupts or life happens, you can back out of your reservation with no financial consequences. I
When booking direct, most properties allow you to cancel your reservation up to 72-hours prior to your stay for a full refund.
OTAs also offer refundable reservations, but, as mentioned earlier their pricing is not usually as attractive as booking with the property.
Note that some OTA websites offer non-refundable room options at a slight discount to booking directly with the property. While saving money is tempting, you'll regret the fact you're boxed in if the price drops in the future. Resist the urge and skip the paltry $6/night savings – Book a refundable reservation – Always.
Personally, I can't remember the last time I stuck with my original Vegas hotel reservation. Whether re-booking to take advantage of a price drop or jumping to another property or room type that I wanted to experience, half the fun (for me at least) is finding a better deal after the fact.
When's the best time to book a hotel in Vegas?
A common question I receive revolves around whether it's cheaper to book a hotel room in advance, or at the last minute. When will they be the cheapest?
While it's impossible to tell, my recommendation is to always lock up a refundable reservation immediately. That way, if prices go up, you're protected. On the flip side, if prices drop, you can simply cancel and rebook.
The best time to book your Vegas hotel is now, but always be checking back with the intent of rebooking a better deal.
With that being said, there are definitely cheaper times of the year to visit Las Vegas, when crowds are thinner and demand is less.
Those deals tend to be during the extreme heat of summer and the coldest months of winter. In 2022, January, February, June, and August ranked as the cheapest months to visit Vegas from a hotel rate perspective.
Upgrade Options After Booking
Once you book with an OTA, your reservation is usually set in stone, however, when you book with the property directly additional room options and inexpensive upgrades may present themselves.
Hotel loyalty programs frequently reach out post-sale with enticing upgrade offers like a room with a better view, suites, and experiences/activities for a nominal upcharge.
Personally, I've taken advantage of a number of these deals, most recently upgrading to a room at Cosmopolitan with a balcony overlooking the Bellagio fountains for a mere $30 a night.
While it isn't a hard and fast rule, most believe you're more likely to receive a complimentary upgrade at check-in if available when your reservation was made directly with the property.
Makes sense, as a direct booking is more lucrative for the resort than one through an OTA that charges a hefty commission.
Rooms booked via OTAs are more likely to get an undesirable view such as an air conditioning unit, or a lower floor on the backside of the property. There are clearly exceptions, but if I'm a resort, I'm going to put my loyal customers giving me direct bookings in a more desirable room.
Earn Loyalty Points & Status
Earning tier and reward points within the casino's loyalty program you are a member of (even if you just signed up online) is another perk of booking direct.
Tier credits allow you to gain status within the program opening up additional perks as you elevate from level to level.
Reward credits/points convert to cash allowing you to make purchases at the resort at restaurants, bars, and convenience stores.
Using your casino loyalty program branded credit card can be a way to further benefit from booking direct.
MGM Rewards Mastercard offers 3x Tier Credits and Reward Points (cash to use at the resort) on purchases with the chain.
Total Rewards Visa offers 5x Reward Credits (cash to use at the resort) on purchases within the chain.
Book Now, Pay Later
When booking directly with a Vegas hotel loyalty program, you typically pay only part of the full cost of your stay upfront.
The rest you will settle up at the time of check-in. OTAs will commonly make you fork over cash for the entire reservation upfront.
Confidence Your Room Will Be There
It happens infrequently, but, there are horror stories of visitors booking through a 3rd party site and showing up at the front desk only to be informed there is no reservation on file.
Adding a middleman can add additional and unnecessary complexity.
When booking direct, you have a confirmation email from the property you intend to stay at which can be shown at check-in if there are issues. I can assure you, the front desk worker won't care that you have a Travelocity confirmation number if the booking never made it to their system.
Quick story: Recently, a neighbor of mine showed up at the airport to depart for his Florida vacation booked via 3rd party. He had his confirmation code and itinerary printed out. Long story short, the reservation never made it to the airline, the hotel, nor could the OTA he booked with see any reservation associated with the assigned trip confirmation number.
Money was refunded, but the trip didn't happen. Talk about a letdown.
When booking through a 3rd party you're forced to deal with them directly if there are issues. The hotel cannot refund or change your reservation. It isn't fun to battle through an offshore phone tree for assistance while the front desk staff is standing 3 feet in front of you unable to help. For those who value peace of mind, the best way to book Vegas hotels is direct with the resort.
While I feel booking direct carries more benefits to the traveler and is typically cheaper, there is still value in shopping around as you never know what deals are lurking out there waiting to be found!
Hopefully, my rundown of the best way to book hotels in Vegas was helpful. Happy shopping, and remember, no matter how you book, your Vegas trip is destined to be epic.
Feature Image Credit: ©ivantagan/123RF.COM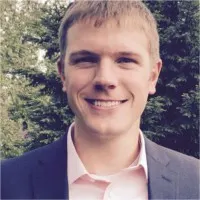 I'm a former software salesman turned Vegas aficionado. While the craps table is my preferred habitat, I pull myself away to explore new attractions, shows, restaurants, and outdoor activities around Las Vegas with the intent of sharing my experiences.
Ultimately, I just want to help folks plan a better trip and save a few bucks in the process.