Key Points:
The months with the lowest hotel rates in 2022 were January, February, and June.
On the flip side, the most expensive hotel rates were charged in April, September, and October.
October and July attracted the biggest crowds, while January and February were the slowest times in Vegas.
Timing your vacation to Las Vegas correctly can be the easiest way to save money as prices tend to fluctuate wildly throughout the year.
I took a look at visitor data provided by the Las Vegas Convention and Visitors Authority (LVCVA) to answer some pretty common questions people have like "When is the best time to travel to Las Vegas?" and "When is the cheapest time to go to Las Vegas?".
Later, I'll also dive into some specific weekends and events you should look to avoid if seeking a cheap, less crowded trip to Sin City.
Let's dive into some high-level visitation data, shall we?!
Best Times To Travel To Vegas
First, some housekeeping – The table below details 3 separate metrics for each month in 2022 which will help us identify the best times to visit Las Vegas:
Occupancy Rate refers to the percentage of room nights available that were filled.
Average Daily Rate is the average amount of money travelers paid for rooms per night.
Total Visitor Volume details how many total people visited Vegas during that month.
The visitation data below is from 2022, but the general theme stays pretty consistent from year to year.
I've color coded the data as follows:
Green: Less crowded and/or less expensive.
Yellow: Middle-of-the-road cost and/or expense.
Red: More crowded and/or expensive.

Cheapest Times to Visit
As is commonly the trend from year to year, temperature extremes, both cold and hot, produced some of the cheapest hotel room rates in Las Vegas.
In 2022, the cheapest times to visit Las Vegas were:
January – $145.22/night
February – $149.52/night
June – $156.92/night
August – $148.09/night
2 Cheap Month Honorable Mentions
July: Although crowded from a visitation perspective (partially due to the 4th of July holiday), room rates were pretty manageable in 2022 at $160.43/night, which was the 5th cheapest month of the year, and a hair away from being green.
December: A slight anomaly in 2022, the month of December didn't quite qualify as one of the cheapest months to visit, however, has historically been green.
In 2019 (pre-COVID), December actually ranked as the 3rd cheapest month to visit, bested only by June and August. It's a viable option for value-seekers, aside from NYE.
Essentially, if you're looking to avoid crowds in Las Vegas and travel on the cheap, shop dates during either the peak summer heat or the coldest months on the calendar.
Most Expensive Time to Visit
Year after year, months in both the spring and fall tend to rank among the most popular times to visit Vegas, resulting in higher occupancy and room rates.
As is made evident from the chart above, that trend continued in 2022.
In 2022, the most expensive times to visit Las Vegas were:
April – $176.97/night
September – $187.18/night
October – $209.89/night
November – $186.48/night
Keep in mind, however, that monthly statistics like average daily rate and total visitation are commonly driven by specific conventions, sporting events, or holidays that cause surges in travel to Las Vegas.
Essentially, one or two VERY expensive holiday weekends/events can make a whole month look more expensive on the whole than it actually is.
Don't be discouraged if the month you wish to visit is defined as having high average rates. Deals can still commonly be found mid-week, or during non-peak times with no major events.
Shop around to find the most advantageous dates, and ensure your booking allows for free cancellation so you're able to re-book if prices fall!
One way I'm easily able to identify cheap times to visit Las Vegas is by pulling up the monthly price calendar on Caesars Rewards (even if I don't plan to stay at a Caesars property). There, I'm able to see nightly room rates for a whole month and quickly assess which specific dates are in lesser demand, and thus cheaper. Its foolproof.
See Also: What is the $20 Sandwich? Should you try it in Vegas?
Busiest Times in Las Vegas
Below are some key events, holidays, and conventions that are popular for visitation, meaning room rates will be elevated. If you're looking for the cheapest time to go to Vegas, I recommend steering clear of these events.
Consumer Electronics Show (CES) (Early January): CES, an exhibition of cutting-edge technology, draws nearly to 200k people from around the world. That many people crowding the sidewalks, the monorail, and most importantly, the craps tables will make Vegas both hectic and more expensive than usual.
Conventions run in Las Vegas year-round, some larger than others. You can check here to see what conventions conflict with your travel dates.
March Madness (Mid-March): For the sports betting community, doing the opening weekend of the NCAA Division 1 Men's Basketball tournament is the pinnacle of degenerative gaming. As thousands of gamblers flock in from around the country to their Mecca, it can be difficult to find an affordable hotel room. Don't expect to find a seat in the sportsbook either.
Super Bowl (Early February): Another premier sporting event equates to one of the busiest times to visit Las Vegas. Attracting upwards of 250,000 travelers, early February is definitely not one of the best times to visit Las Vegas if cost is a concern.
Halloween (October 31st): What's more fun than dressing up and getting indulging in some drinks? Dressing up, getting your drink on, and gambling! With that simple truth in mind, Halloween in Las Vegas is a popular time to visit. Pay up if you want to join the party, but pick another time to visit if you want to avoid the crowds.
New Year's Eve: Annually, the Strip is shut down to vehicle traffic and pedestrianized so that folks can enjoy an impressive fireworks display at midnight. Vegas is generally a party. Vegas on New Year's Eve is a madhouse.
Memorial Day Weekend (End of May): Taking place on a Monday annually, Memorial Day Weekend is a popular and expensive time to visit Las Vegas.
Labor Day Weekend (Early September): Another 3-day weekend that celebrates the American worker, Labor Day weekend means shoulder to shoulder crowds and expensive rooms.
4th of July: The mid-summer holiday that celebrates America's independence is an absurdly popular time to visit Las Vegas – Expect crowds.
National Finals Rodeo (Early December): Held on the UNLV campus in early December, the National Finals Rodeo features the top 15 earners per Rodeo event as they compete for their respective championship belts. The city will look like a scene on Yellowstone… but with more cowboys. A lot more.
Electric Daisy Carnival (Mid-May): EDC is a massive music festival that draws hundreds of thousands of concertgoers. While the event itself takes place away from the city at the Las Vegas Motor Speedway, attendees eat up a large chunk of the city's hotel inventory.
Hopefully, I was able to use visitation and pricing data to help you identify the best, and cheapest, times of the year to visit Las Vegas.
As mentioned, don't let an expensive month scare you off! Oftentimes, a month's data is skewed by a major event or holiday. Always check mid-week room rates, and scope out monthly hotel room rate calendars on booking websites to gauge when a cheap room can be had.
Lastly, ALWAYS book a refundable room so that you can take advantage of rate drops as your travel dates approach.
Related Articles:
Las Vegas Casino scents – Yes, you can buy the actual fragrances Bellagio, Caesars, and Mirage use on their gaming floor!
Feature Image: ©gioiak2/123RF.COM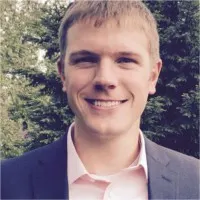 I'm a former software salesman turned Vegas aficionado. While the craps table is my preferred habitat, I pull myself away to explore new attractions, shows, restaurants, and outdoor activities around Las Vegas with the intent of sharing my experiences.
Ultimately, I just want to help folks plan a better trip and save a few bucks in the process.