Harrah's is located in the heart of the Las Vegas Strip, boasting 2,530 guestrooms and 87,000 square feet of gaming furnished with over 1,380 slot machines and 90 table games.
While the resort opened in 1973, Harrah's has recently renovated all guestrooms and offers some of the more cost-effective suite options on the Las Vegas Strip.
Given the resort's location, there are not only a ton of things to do at Harrah's, but also nearby.
Things To Do at Harrah's Las Vegas
See a Burlesque Show: An "Ass Kick'n Topless Revue", X Country is set to country music hits and is the perfect activity to rev up date night, or for a bachelor/bachelorette party in Las Vegas.
If you're a little country and craving some risque, give this show a shot.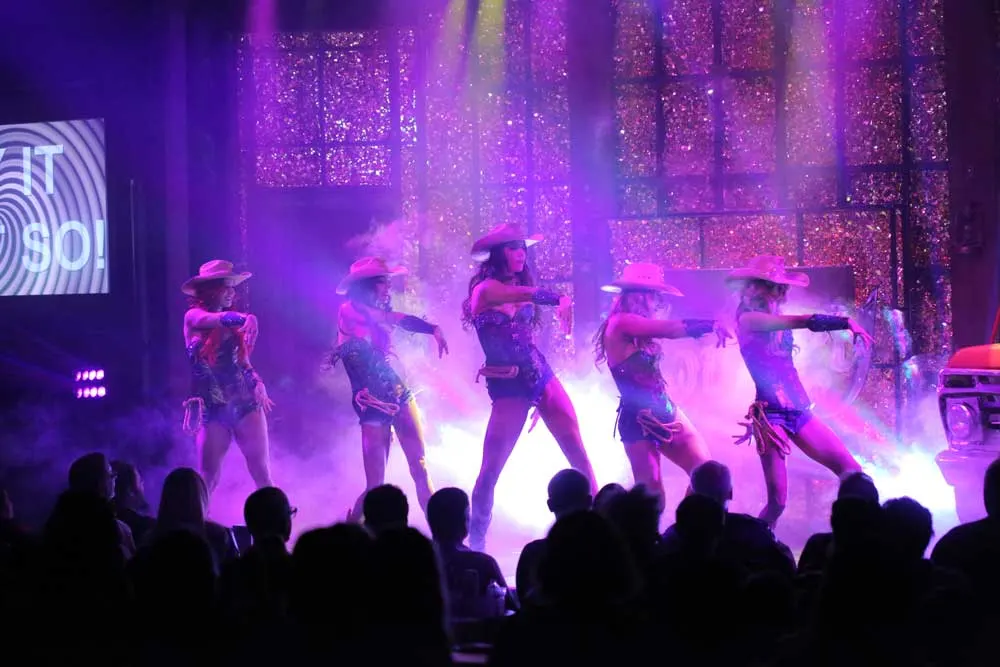 See Tape Face: While a show featuring a comedian with tape over their mouth doesn't sound overly appealing, Tape Face is a highly regarded comedy show in Las Vegas. A finalist on "America's Got Talent" in 2016, Tape Face is bound to make you laugh, all without uttering a single word.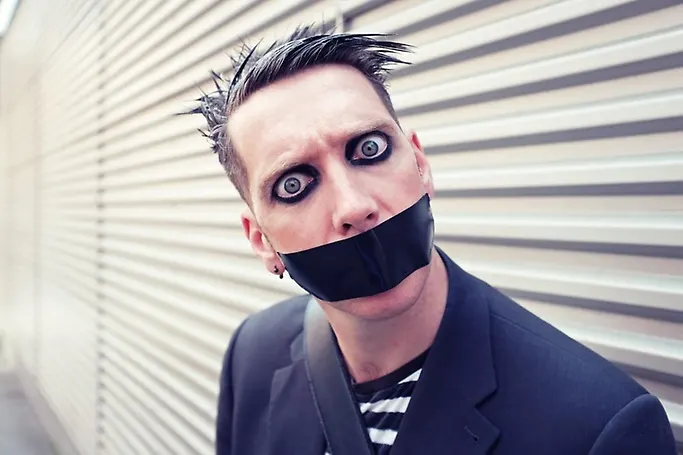 Donny Osmond: Formerly, Donny called Flamingo home along with his sister Marie. Now, he's gone solo and plays the hits like "Puppy Love" and "Go Away Little Girl" at Harrah's.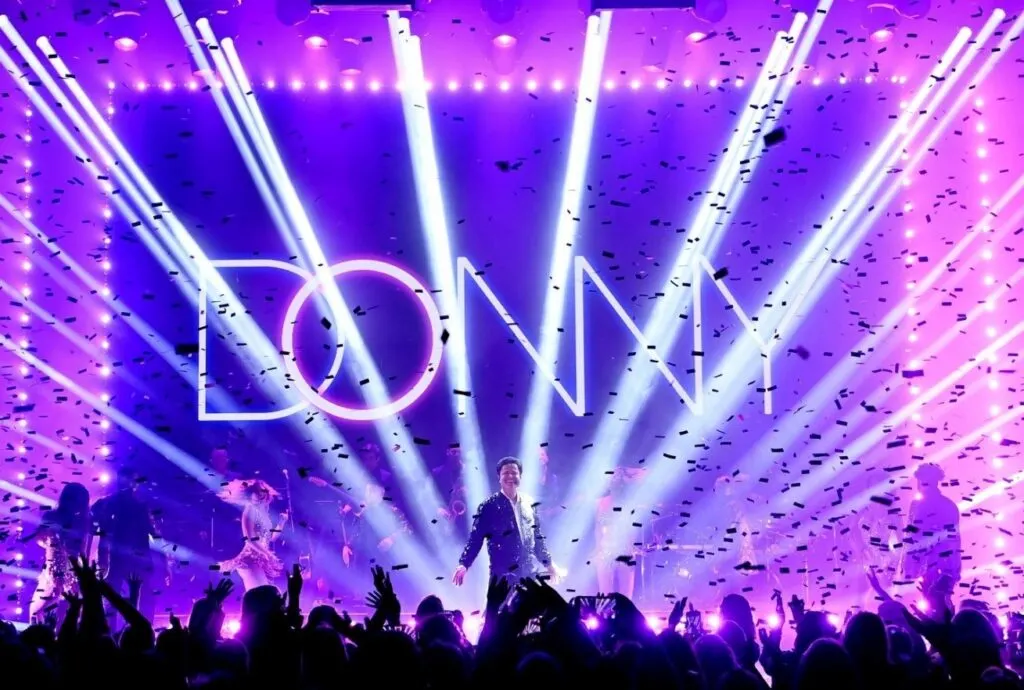 Menopause the Musical: While a comedy show focused on "the change" that occurs mid-live may not have been atop your list of things to do in Vegas, you may want to reconsider. Menopause the Musical has earned an impressive 4.5/5 stars on TripAdvisor after 840+ reviews – The masses agree that it's hilarious.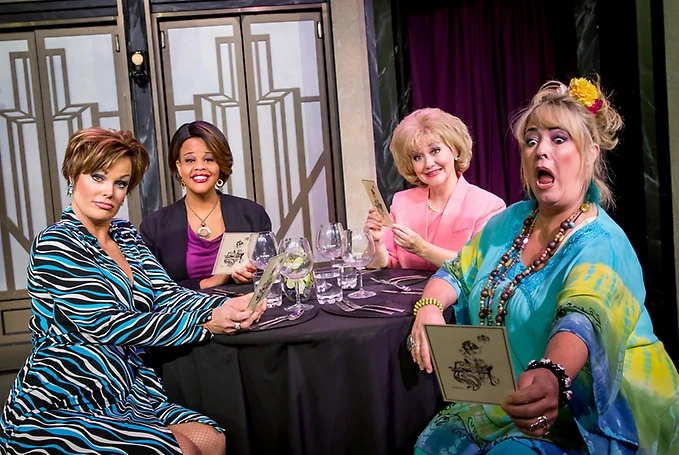 Snag a Huge Cocktail: Looking for a place to buy one of those huge frozen cocktails you've seen people lugging around on the Strip? Numb, a bar found at the front of Harrah's casino floor, sells a 64 oz. monster that will not only get you buzzing but will assist in beating the heat.
Dueling Pianos: The Piano Bar hosts a free dueling piano show nightly from 9 pm – 2 am. Stop by early to grab a seat and sing along with twin sisters Kim and Tamara Pinegar.
Pete Vallee stars as Big Elvis: Another free show that calls the Piano Bar home, the legendary Pete Vallee plays both top hits and deep tracks as part of his Elvis tribute show several days a week. The Big Elvis Show has attracted a cult following and has been mentioned as a top show by publications such as Time Magazine and the Las Vegas Review-Journal.
See the up-to-date Big Elvis Schedule here.
Catch the Game at Walk On's: A new addition to Harrah's, Walk On's Sports Bistreaux is a sports bar that boasts former NFL Quarterback Drew Brees as an investor. The shrine to sports viewing can be found in the former Toby Keith's I Love This Bar and Grill location.
Grab a Drink at Carnaval Court: An outdoor bar nestled between Harrah's and LINQ, Carnaval Court is beloved for flair bartending and live music from bands like The District, the Whip Its, and more. Better yet, no cover charge is required, even during live entertainment. Stop in for a drink or 8 and enjoy an upbeat, party atmosphere.
See Carnaval Court's band calendar, here.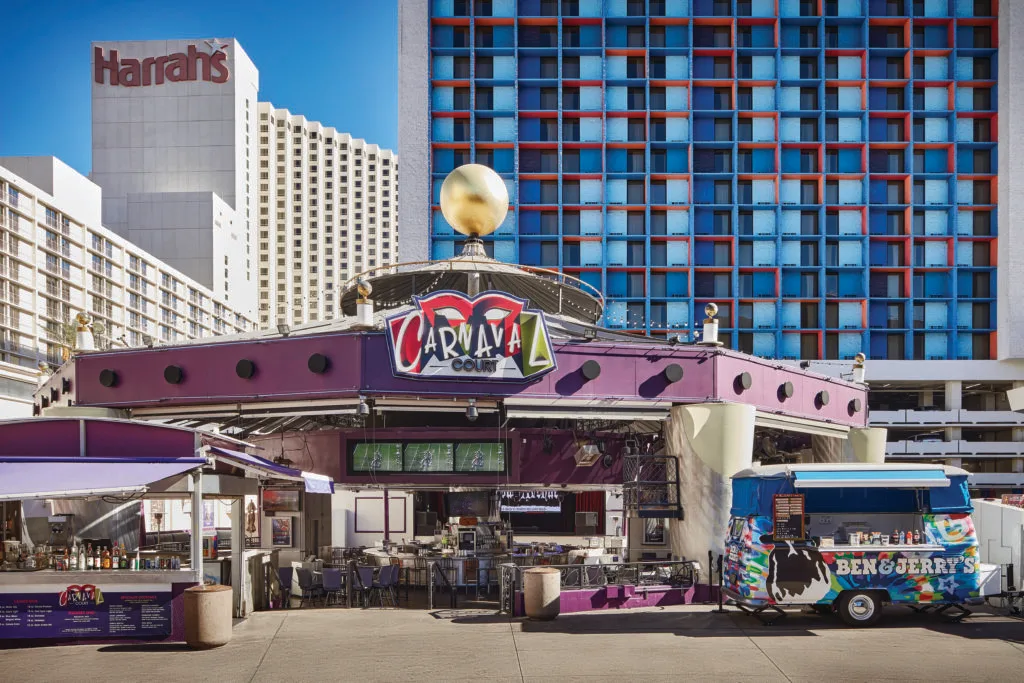 Play Keno: Harrah's offers one of the last live keno games on the Strip. For those unfamiliar, the premise of the game involves players guessing which numbered balls will be pulled from a bowl. The more numbers you guess right, the more you win.
While keno is a fun way to wager a little to win a lot, the game does have an inflated house advantage when compared to other casino games, so don't go too crazy.
Things To Do Near Harrah's
For those looking to eat cheap on the Strip, Harrah's is located in a good spot. Just outside the north entrance of the property is a Mcdonald's, Chipotle, Chinese, and pizza by the slice spot.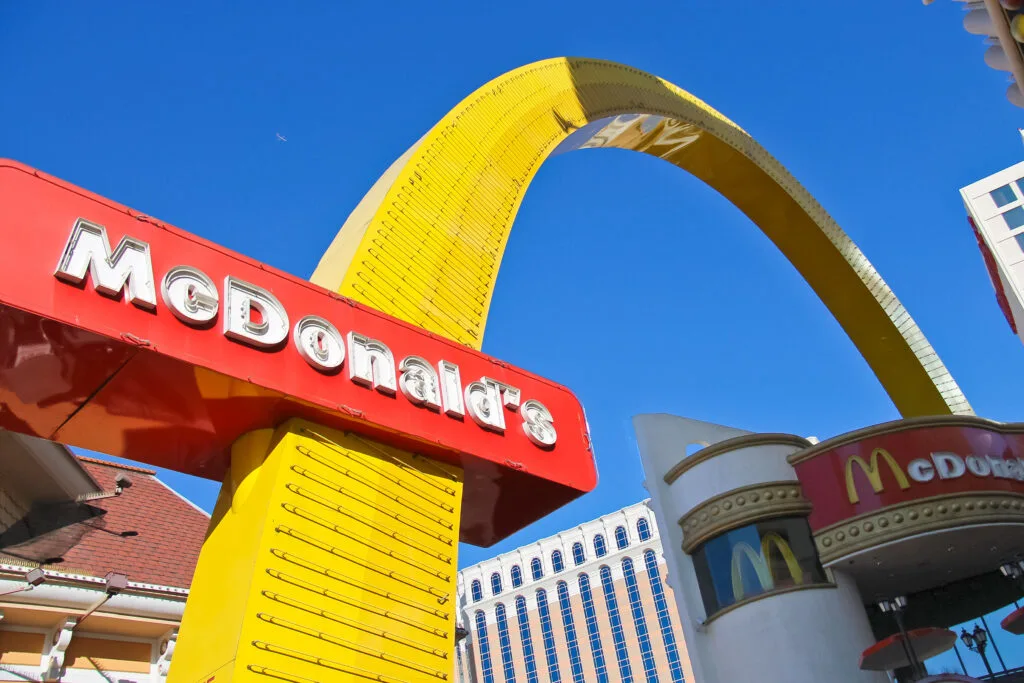 Also steps away from Harrah's to the north, Casino Royale ranks among my favorite spots to grab cheap drinks on the Strip with a selection of $3 bottled beer.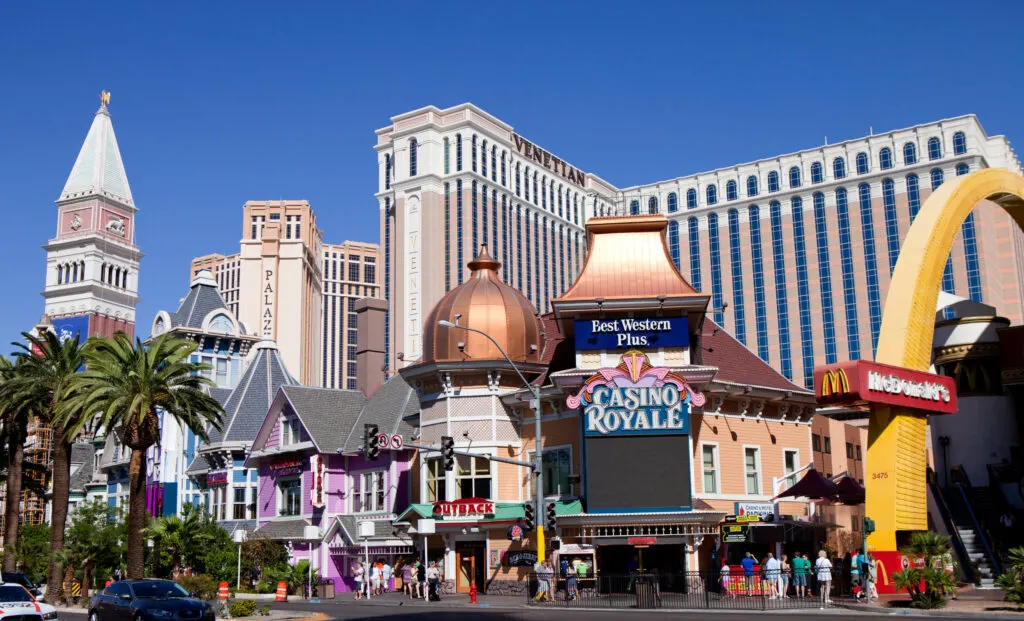 Across the street, Caesars Palace's food court also has a few solid value options such as The Halal Guys, which serves a filling gyro bowl for around $15. While at Caesars, ensure to check out the Forum Shops which shares the same Roman theme as the rest of the resort and offers numerous photo ops.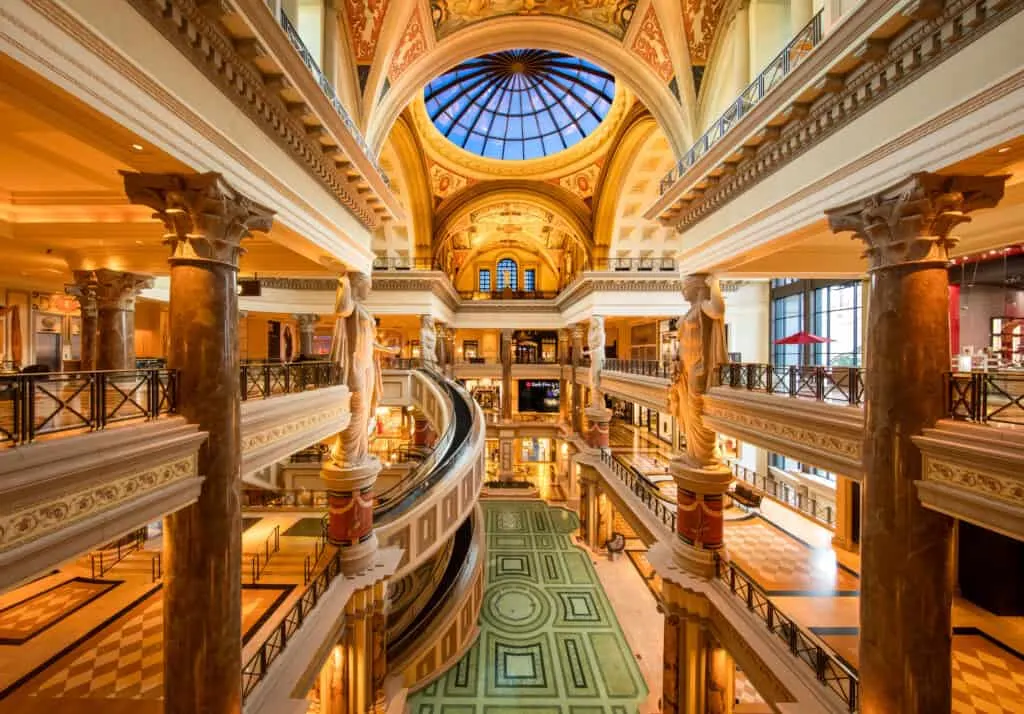 On the topic of malls, my favorite thing to do near Harrah's is visiting The Venetian and walking through the Grand Canal Shoppes which is among the best malls on the Las Vegas Strip.
The Shoppes gives the illusion of being in Italy, complete with indoor canals with gondolas, a mock St. Mark's Square, and other impressive theming elements.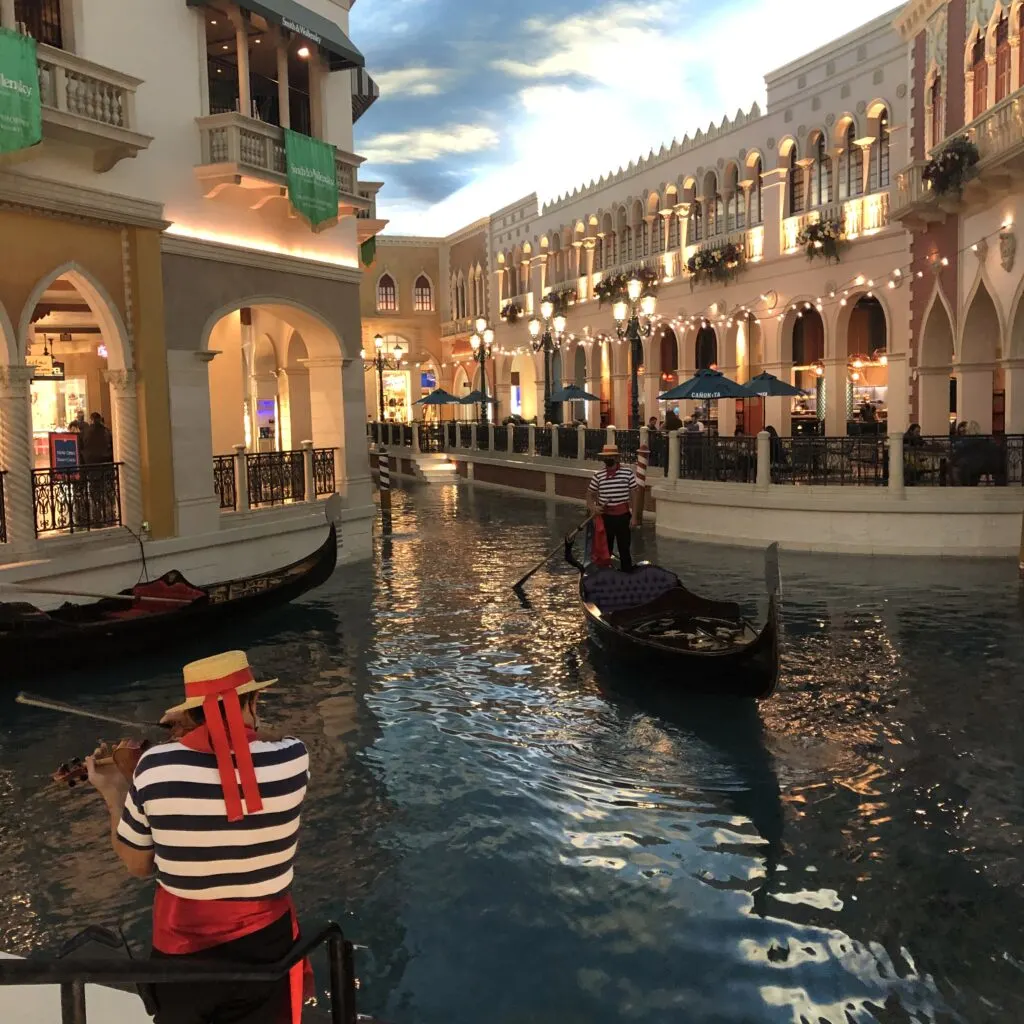 Just to the south of Harrah's is the LINQ Promenade which boasts an impressive amount of shopping, dining, and bar options anchored by the High Roller Observation Wheel.
If taking a spin on the 550 foot tall High Roller, I suggest paying up for the open bar package, which I've found to be a good value.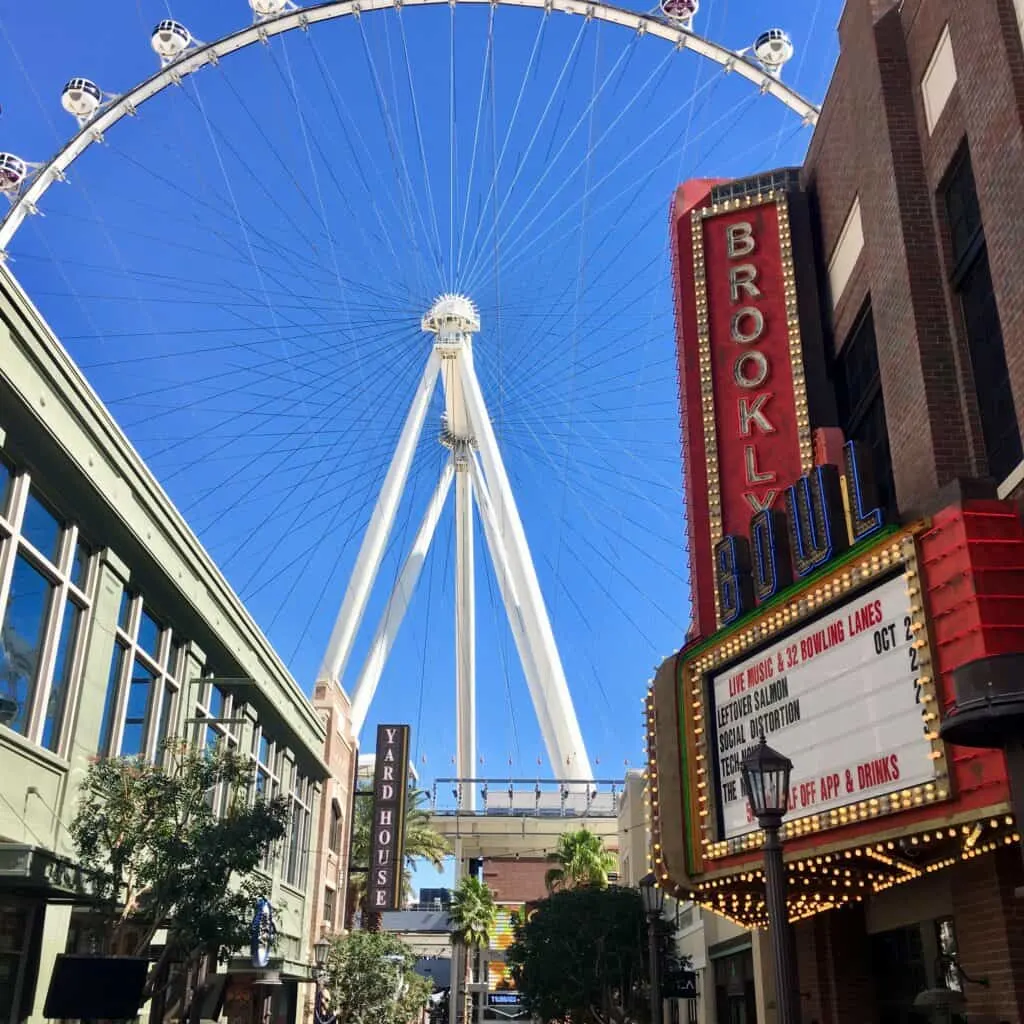 Stopping into O'Sheas and grabbing a Frozen Bailey's cocktail, which is essentially a boozy malt, is also something to consider.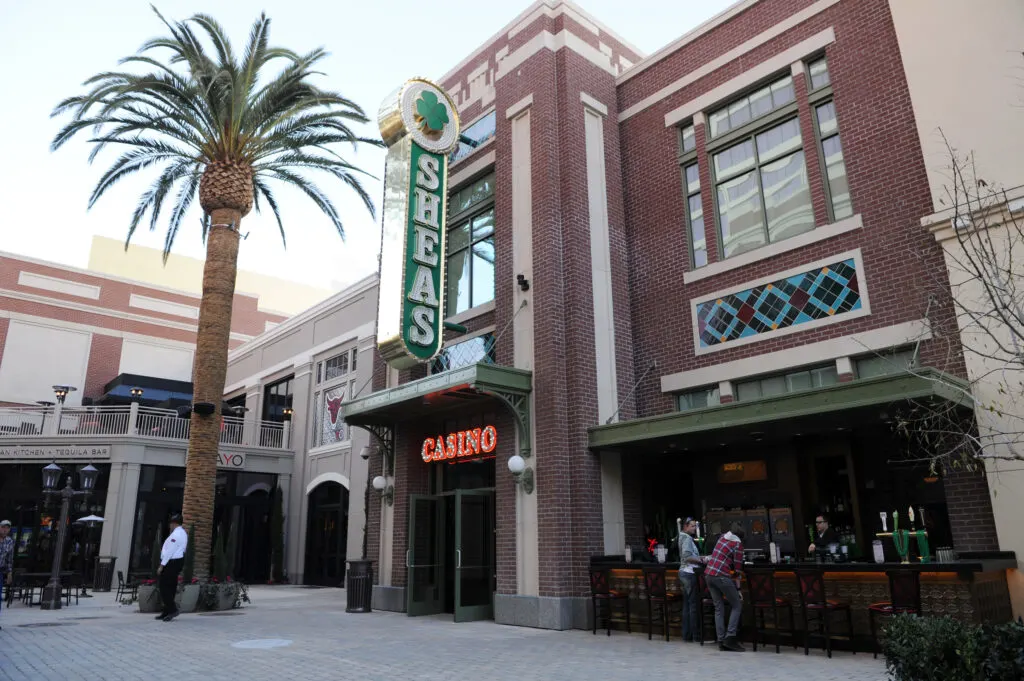 Thrill seekers can also get an adrenaline rush on the FlyLinq Zipline (which I recently rode!), which sends you flying over the crowds below. At about half the price of SlotZilla downtown, FlyLinq is a compelling value.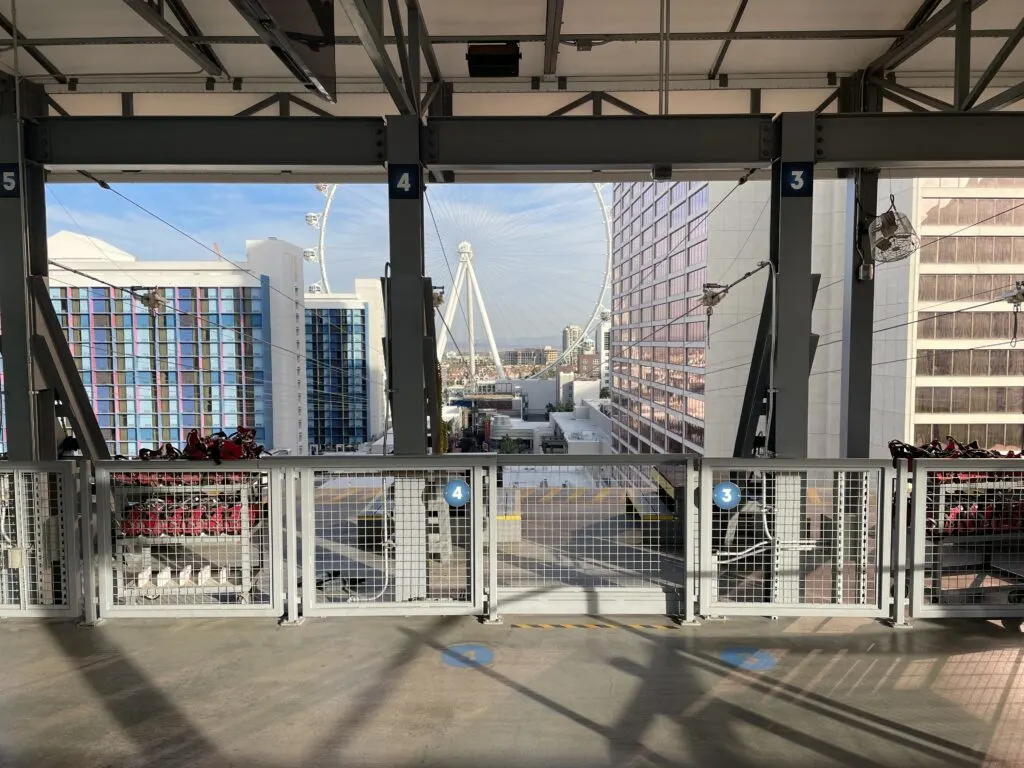 Obviously, given the resort's location, there are plenty of things to do near Harrah's. For more inspiration, check out our resort by resort breakdown of things to do on the Strip.
I'm a former software salesman turned Vegas aficionado. While the craps table is my preferred habitat, I pull myself away to explore new attractions, shows, restaurants, and outdoor activities around Las Vegas with the intent of sharing my experiences.
Ultimately, I just want to help folks plan a better trip and save a few bucks in the process.