40+ million visitors stream into Las Vegas annually to try their luck, experience the nightlife, and see the sights.
One mistake many make is booking a "run of the house room" with an online travel agent like Travelocity or the property itself as that room type is typically the cheapest option. Unfortunately, that lowest tier room oftentimes leaves you with a baseline room on the 3rd floor with a view of a rooftop air conditioning unit.
The question then is, how can you get a room upgrade in Vegas? After all, there are lights to see and enhanced luxury to experience.
While there isn't a surefire way to obtain a free or cheap room upgrade in Vegas, there are some strategies that have been successfully employed in the past.
How To Get a Room Upgrade in Vegas
Book directly with the property and ALWAYS be looking to re-book
Saving a few bucks by booking a non-refundable deal with a 3rd party travel website is always appealing, but I'd encourage you to look the other way.
Booking directly with Las Vegas resorts gives you the opportunity to pick precisely what room, amenities, and view you want. Typically, booking direct is even less expensive than that 3rd party travel site deal after you sign up for that property's loyalty program online.
Since rooms booked directly with Las Vegas properties are typically cancellable, you can check back early and often for opportunities to re-book at a lower rate. If rates drop after you book, simply cancel your reservation and re-book your upgraded hotel room.
Resorts will also commonly email you discounted upgrade options as your dates of travel approach. I personally have scored exciting room upgrades at both Aria and Cosmopolitan through this type of follow-up email offer.
Related: More on booking directly vs. with OTAs (Online Travel Agencies).
Simply ask politely for a hotel room upgrade
Many on social media espouse the effectiveness of the $20 sandwich trick.
The $20 trick is executed by discreetly passing a $20 bill to the check-in employee sandwiched between your ID and credit card while simultaneously asking for a complimentary room upgrade. While it's worked for many upgrade seekers, I don't suggest that exact course of action.
Instead, I suggest simply asking for a complimentary room upgrade at check-in. Usually, if the hotel isn't running at capacity, you'll receive it if available.
To provide additional incentive, I like to hold a $20 bill in view when asking for the upgraded room and handing it over if the front desk is able to accommodate my request.
At the time of booking online, you can also make a note of the type of upgrade you desire in the "special requests" field. You can then follow that up by asking at the front desk at check-in. It's no guarantee, but it'll give you a chance.
When asking for an upgraded hotel room, the front desk typically has more leeway to adjust your reservation if you booked directly with them as opposed to a 3rd party. Obviously, hotels are also more included to upgrade the room of someone who is their customer as opposed to someone who booked elsewhere.
I've made it standard practice to speak up when checking in, saying something like "Hey, I don't know if you're running at capacity, but I'd be thrilled if there are any free or cheap upgrade options available".
What's the worst thing that can happen? They say no. Just remember, you miss every shot you don't take.
You'd be amazed at how far being kind and easy to work with can get you.
Point out your special occasion
Don't be shy to drop the reason you are visiting into the booking notes when making your hotel reservation or at check-in.
Resorts will often give guests celebrating birthdays, anniversaries, weddings, etc. a complimentary room upgrade. It's certainly worth mentioning your special occasion when asking politely for a complimentary upgrade.
Avoid self-serve kiosks & mobile check-in
You'll want to avoid mobile check-in and self-service kiosks if you're looking to score a room upgrade at the registration desk.
Obviously, if you go this route, you aren't able to ask for an upgrade, execute the $20 trick, or point out your special occasion.
While getting an upgrade is great, I personally love the convenience of mobile/self-serve check-in processes. At the end of the day, avoiding a long, snaking, slow-moving line is more important to me than a chance to score a last-minute upgrade.
Demonstrate loyalty to a property, or chain of properties
When you consistently stay with and play at a Las Vegas resort, odds are that you will receive lucrative comp room offers.
There is a direct correlation between how much you spend at a property and how much rooms will cost on your next trip. Oftentimes, upgraded room options with more space, a better view, or fancier amenities will be cheaper or even free on your next visit, even for low rollers.
Ultimately, the strategies above for a cheap or free room upgrade in Vegas carry some risk and may not work, especially if Vegas is busy and your hotel is running at capacity.
If you're aiming to impress, or need a specific room type, I recommend just paying up and booking the room you want directly with the hotel property. You can still shoot for an upgrade to something ritzier, but you'll be guaranteed an acceptable baseline room.
Good luck at the check-in counter! I hope you're able to obtain the view, space, or features in a room that you desire.
At the end of the day, don't despair if you're unsuccessful in getting an upgraded hotel room. After all, you're in Vegas, and your friends aren't. Enjoy your trip!
See Also: Vegas hotels that offer recently renovated rooms.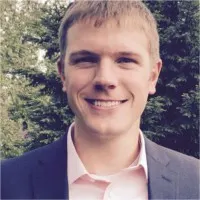 I'm a former software salesman turned Vegas aficionado. While the craps table is my preferred habitat, I pull myself away to explore new attractions, shows, restaurants, and outdoor activities around Las Vegas with the intent of sharing my experiences.
Ultimately, I just want to help folks plan a better trip and save a few bucks in the process.