Key Points:
Accommodations with an outdoor balcony are rare in Las Vegas, however, a few hotels offer them.
Cosmopolitan is a top option for "balcony seekers", offering a large number of rooms and suites that offer them.
Las Vegas is a city that is meant to be seen, and nothing beats sitting out on a hotel room balcony watching the lights of Sin City come to life. Unfortunately, most Las Vegas hotels don't offer balconies… or windows that open for that matter.
Fortunately, there are rooms in Las Vegas that come equipped with a balcony ready to accommodate those looking for some fresh air.
Below, I'll dive into which Las Vegas hotels offer rooms with a balcony, both on the Strip and away from it.
Hotels On The Strip With a Balcony
Cosmopolitan
Among my favorite Las Vegas hotels with a balcony, Cosmopolitan's "Terrace Rooms" offer some of the best views of the Strip available. When booking, opt for a "Terrace Studio", "Terrace Suite", or "Wraparound Terrace Suite".
Essentially, if the room title has the word "Terrace" in it, you'll have a walk-out balcony.
Uniquely, Cosmopolitan is among the few Las Vegas resorts that still offer room service. For my money, nothing beats enjoying a meal on a balcony overlooking the Fountains of Bellagio below.
Note that Cosmo's base "City Room" and "City Studio" do not come equipped with a walk-out balcony.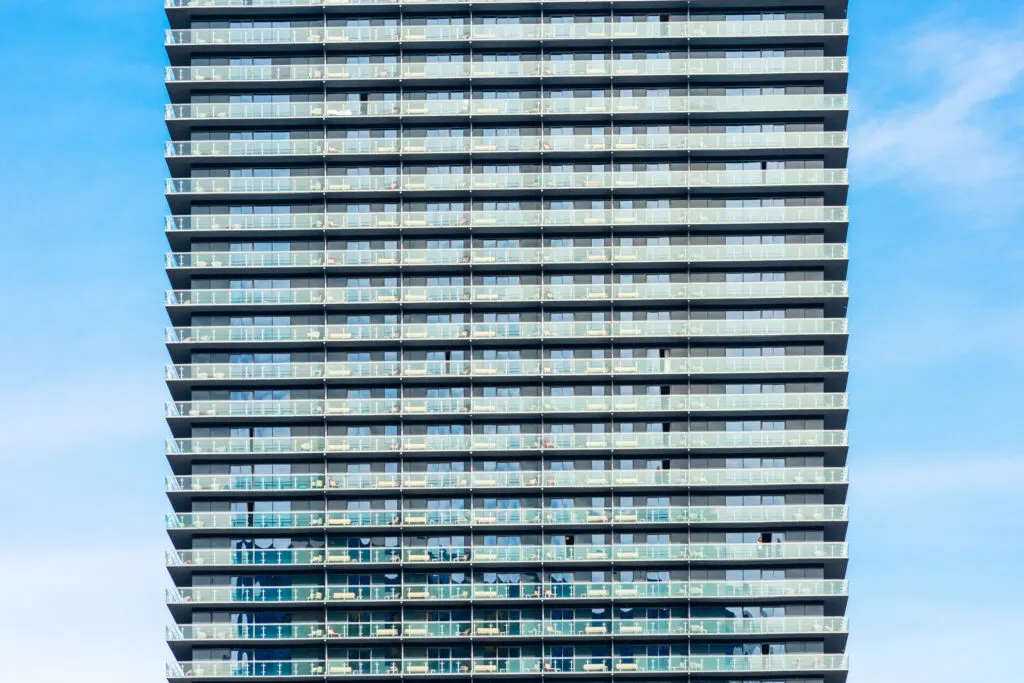 Polo Towers
All rooms at Polo Towers have a balcony, although they're typically only large enough to fit a couple of chairs. That should be ok though as most don't need much room for activities besides taking in the view.
Note that "Polo Tower Suites" have a view of the Strip, while "Polo Tower Villas" face the other direction. Still pretty, just a different brand of scenic.
Polo Towers is situated steps from the Strip and the resort boasts some of the cheapest room options with a balcony in Vegas.
Balcony rooms are clearly marked as such on booking websites, and when booking directly with the property.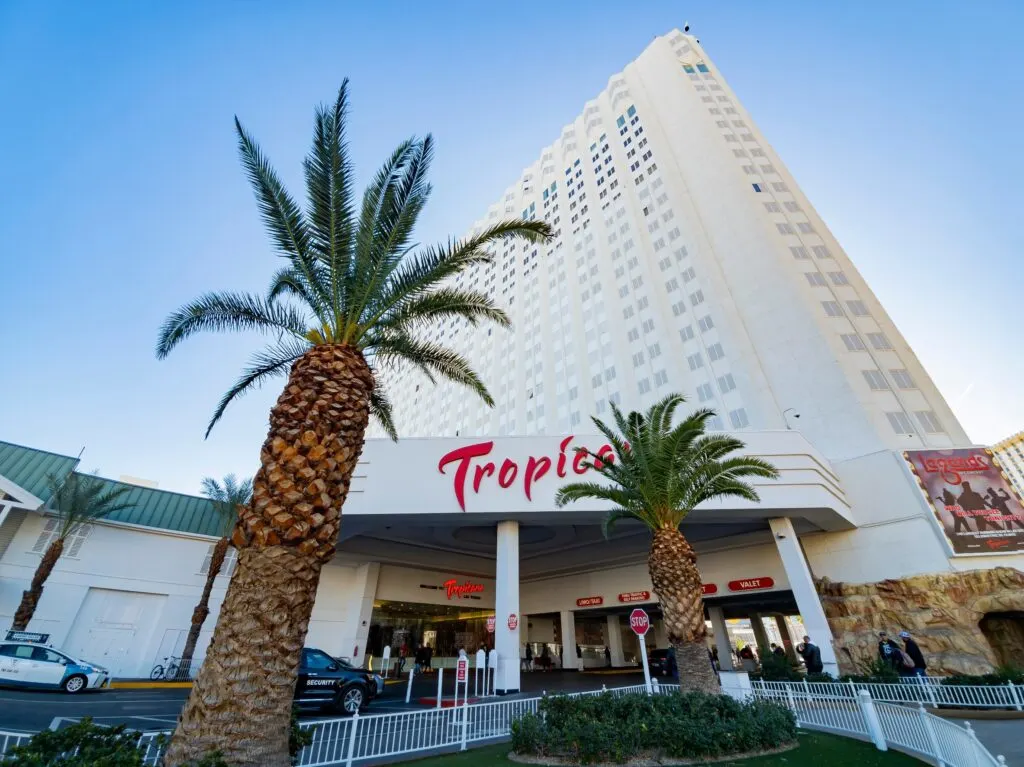 The Signature at MGM Grand
Set behind MGM Grand just off the Las Vegas Strip, many rooms at The Signature at MGM Grand offer a balcony as an amenity.
While the base "Deluxe Suites" do not offer a balcony, their "Deluxe Balcony Suite", and "One Bedroom Balcony Suites" do.
Although located off the Strip technically, The Signature at MGM Grand is connected to the MGM Grand, and thus, the Strip via an enclosed walkway.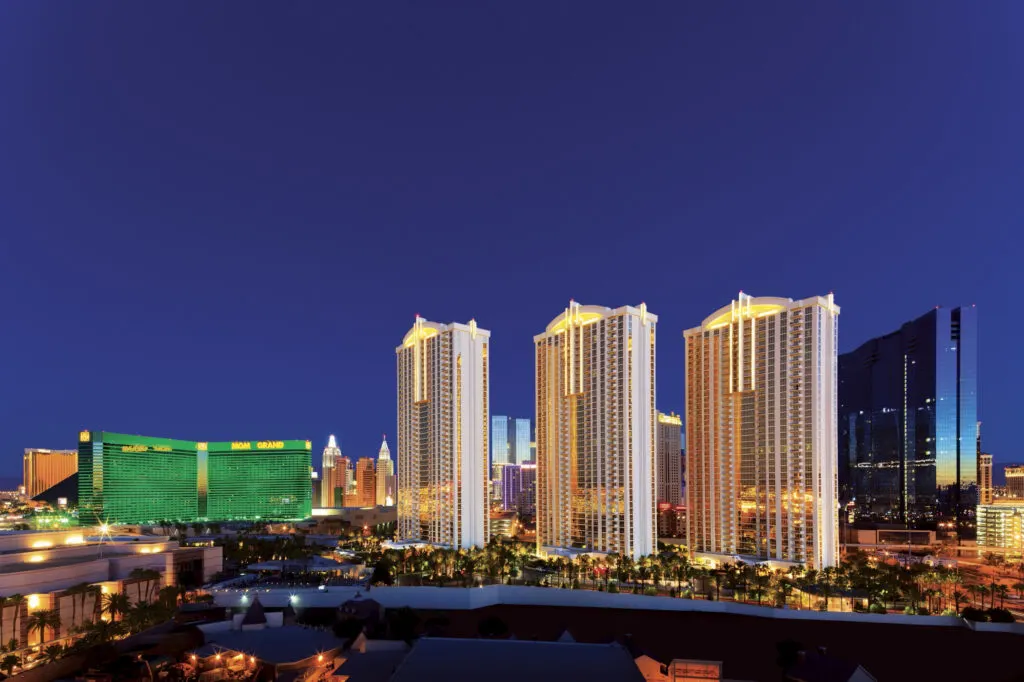 LINQ
An honorable mention, LINQ offers a handful of "Poolside Cabana" Rooms that have a sliding door that opens to your own personal poolside cabana.
Amounting to a personal patio, each cabana comes equipped with seating, an outdoor TV, and even access to pool food & drink service. Notably, the outdoor area of the suite is accessible year-round, even during winter when the pool is closed.
While not a traditional balcony, this could be a legitimate option for those looking for easy access to the outdoors.
See more details on Linq's Poolside Cabana room, and check rates for your dates here.
Paris – Balconies Coming Soon
Paris is absorbing Bally's former Jubilee Tower, which will be completely renovated and be known as the Versailles Tower once complete.
The 756 rooms in the tower are currently being renovated and should be ready for guests later this year.
In 2024, a sky bridge from Paris will be constructed connecting the resort to its new tower.
Excitingly, a number of Strip-facing rooms (visible in the rendering below) will feature balconies that will boast stunning views of the Fountains of Bellagio.
Other Las Vegas Hotels With Balconies
The Platinum Las Vegas
The Platinum is located just off the Strip behind Horseshoe and Cromwell on E. Flamingo Road.
In addition to all rooms offering a balcony, Platinum is also alluring due to its proximity to Ellis Island which is a small casino next door with low minimums, player-friendly table game rules, and inexpensive food and drink options.
Price out your dates, and view more details on The Platinum here.
Ellis Island Las Vegas
Speaking of Ellis Island, every suite in Ellis' small hotel offers a walk-out balcony.
While they lack the stunning views of other options on the list, the balconies come equipped with a small table and a few chairs. Not a bad spot to enjoy a cocktail!
OYO Las Vegas
While not luxurious by any stretch of the imagination, OYO represents the cheapest option for reserving a hotel in Vegas with a balcony.
All rooms located in OYO's smaller "Bay View Tower" offer rooms with a balcony. While there isn't a way to book a room with a balcony specifically online, I recommend requesting that tower when checking in.
Pricing for your dates at OYO can be found here.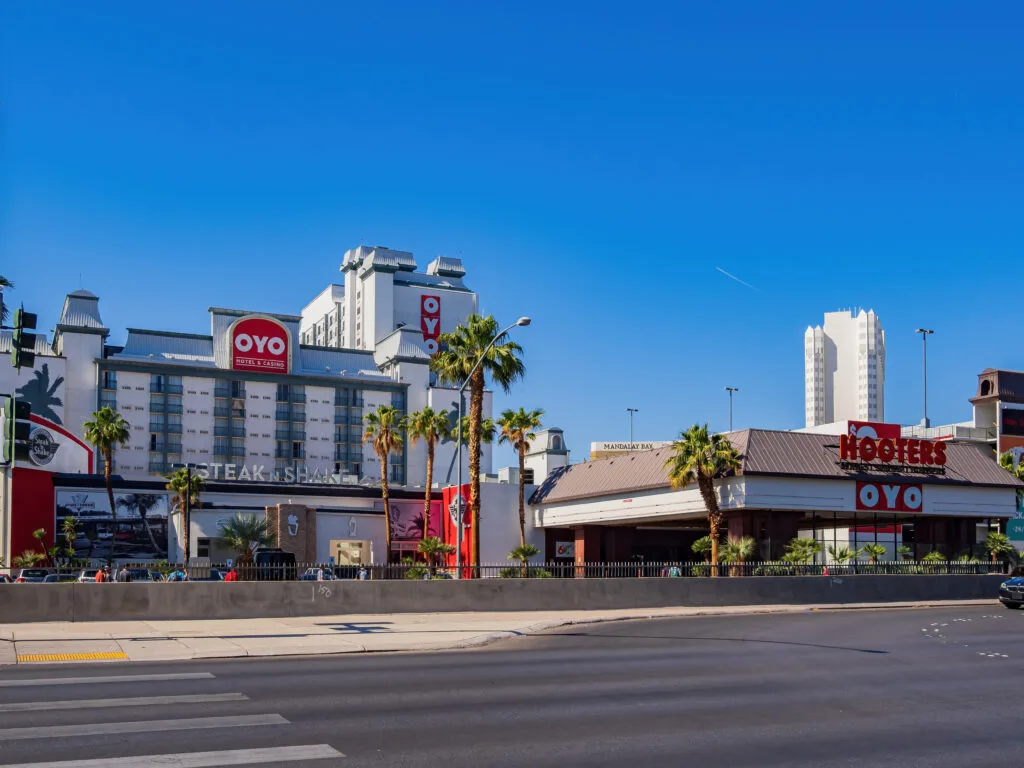 Tahiti Villiage Las Vegas
Located south of the Strip, Tahiti Villiage is appealing in part due to the resort's pool complex which has a lazy river.
While Tahiti's "Moorea Suites" do not have a walk-out balcony, their "Bora Bora" and "Royal Tahitian" Suites do.
Other Las Vegas Strip Hotel Rooms With Balconies
I should also mention that Caesars Palace, MGM Grand, Bellagio, and New York New York all have at least one high-end room option with a balcony.
Those rooms are extremely scarce and either difficult to come by or absurdly expensive (by my standards). Certainly, check them out though if you are looking to spend up for something top-tier.
While Las Vegas hotels with a balcony are becoming more and more challenging to find, there are still a few hotels that offer them as an amenity.
Of the above options, rooms at Cosmopolitan have been my personal favorite due to the breathtaking Strip views they provide – Whether your hotel room at Cosmo overlooks the Bellagio Fountains or the south end of the Las Vegas Strip, you simply can't go wrong.
Related: Vegas hotels with recent room renovations – Look before you book!
Feature Image Credit: ©michaelviphoto/123RF.COM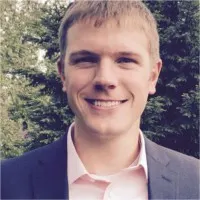 I'm a former software salesman turned Vegas aficionado. While the craps table is my preferred habitat, I pull myself away to explore new attractions, shows, restaurants, and outdoor activities around Las Vegas with the intent of sharing my experiences.
Ultimately, I just want to help folks plan a better trip and save a few bucks in the process.