The Fountains of Bellagio rank among the most instantly recognizable attractions in Las Vegas, and for good reason. Armed with over 1,200 individual sprayers hidden just below the surface of Bellagio's 8.5-acre lake, the display is easily one of the most worthwhile free things to do in Las Vegas.
Especially for couples looking for a romantic getaway, a hotel room in Vegas with a fountain view can be the perfect home base.
I thought it would be helpful to put together a rundown of hotels in Las Vegas with a Bellagio fountain view.
Related: Bellagio Fountain song list and schedule.
Las Vegas Hotel Rooms With a Fountain View
Bellagio
Of course, Bellagio has thoroughly taken advantage of their most valuable asset by orienting a large number of hotel rooms toward the lagoon between the resort and the Las Vegas Strip.
Rooms at Bellagio with a fountain view can be found here, and are clearly labeled as having a view of the fountains.
I recently stayed in a Premier King room at Bellagio on the backside of the tower (so no fountain view), and was impressed with the room and resort experience.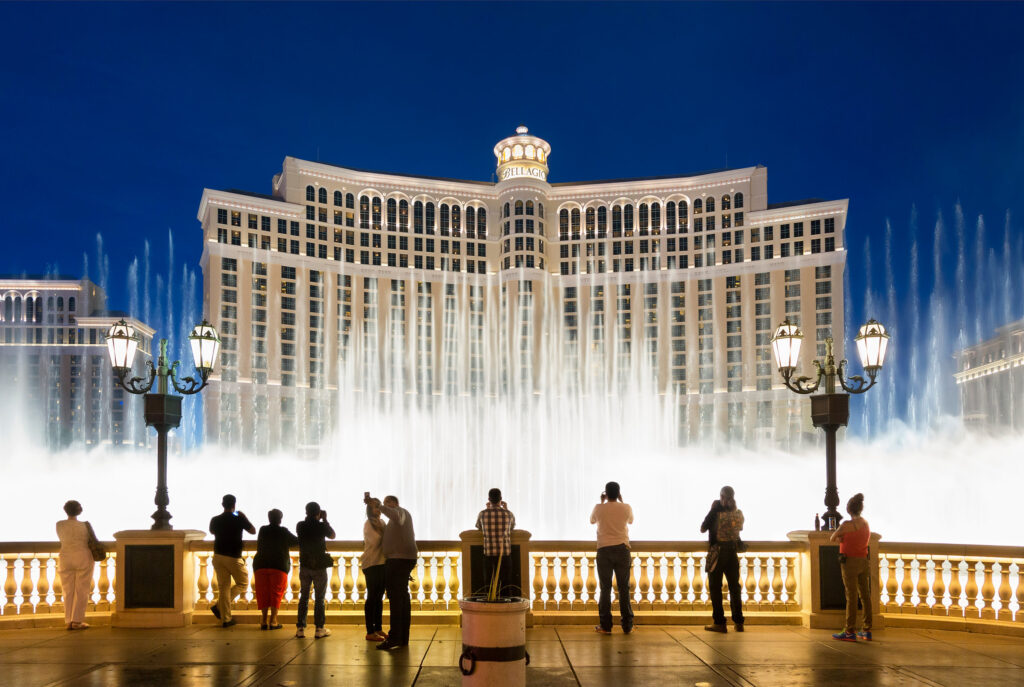 Vdara
Tucked just behind Cosmopolitan and Aria, a number of Vdara's suites labeled as "fountain view" offer views of the Fountains of Bellagio.
Notably, all Bellagio Fountain view rooms at Vdara come equipped with a kitchenette that includes a sink, 2 burner stovetop, mini-refrigerator, microwave, and dining room table for 2.
I recently stayed in one of Vdara's Studio Parlor rooms and enjoyed my experience, although it wasn't high enough up the tower to have an impressive view.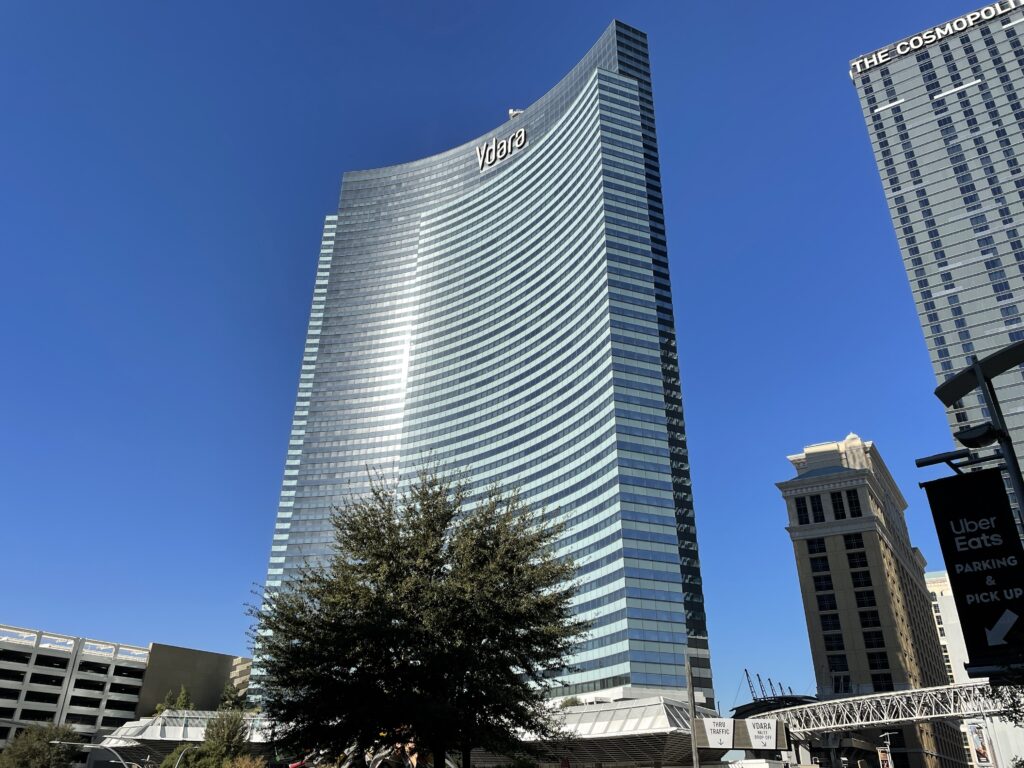 Cosmopolitan
Positioned right next to Bellagio's man-made lake, a large number of Cosmo's guestrooms offer a view of the fountains.
Better yet, many of them have an outdoor balcony which allows for a better audio/visual experience.
Rooms with a fountain view at Cosmopolitan can be found here and all have "fountain view" in the room name.
My wife and I once upgraded to a suite with a balcony overlooking the fountains, and it was an unmatched hotel experience. Highly recommended.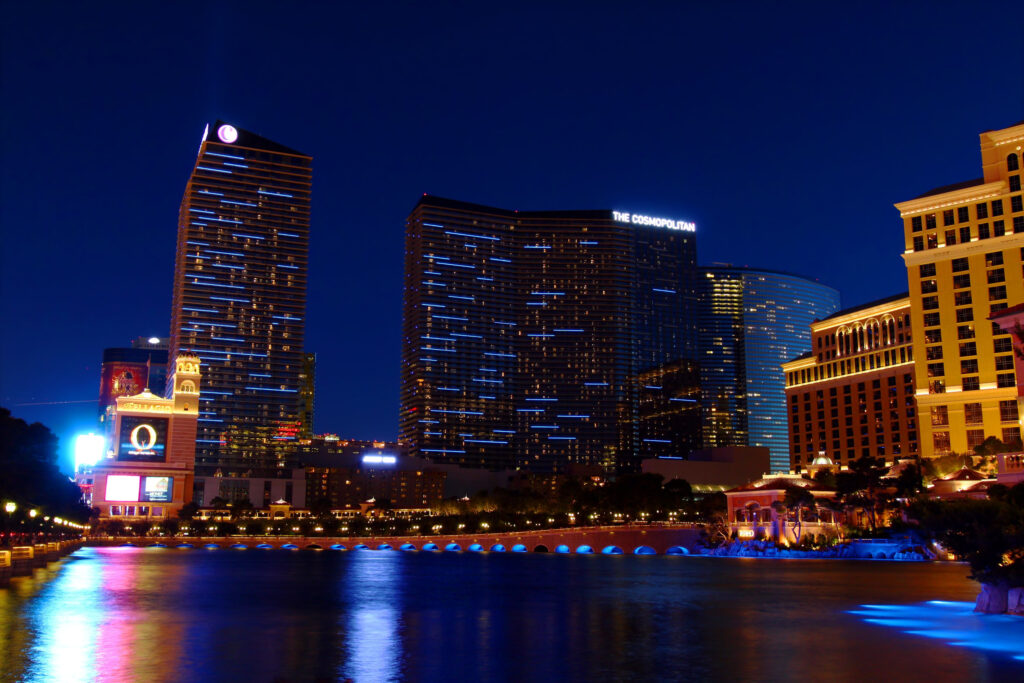 Paris
Located directly across the street from Bellagio, Paris's "Eiffel Tower View" rooms offer some serious scenery.
Not only will you be able to see Paris' rooftop pool and catch the free Eiffel Tower light show from the comfort of your room, but you'll also have a great view of the fountain show across the street.
Here are a couple of pictures I took from the Eiffel Tower Experience at Paris, which offers views similar to those from the resort's "Eiffel Tower View" rooms.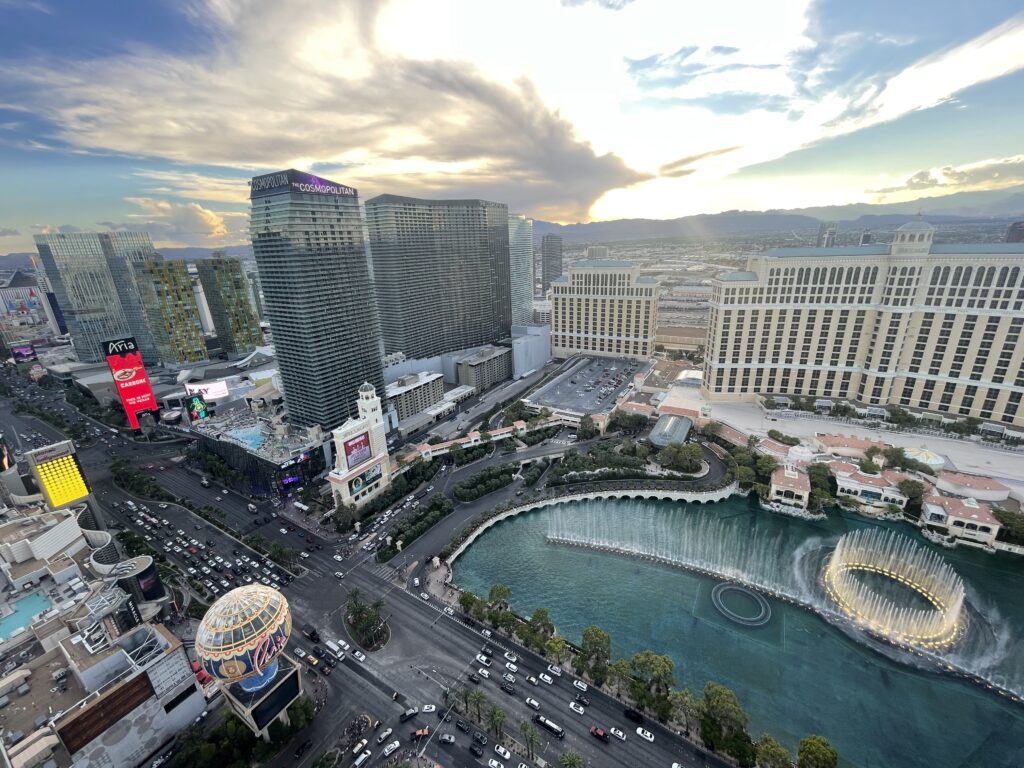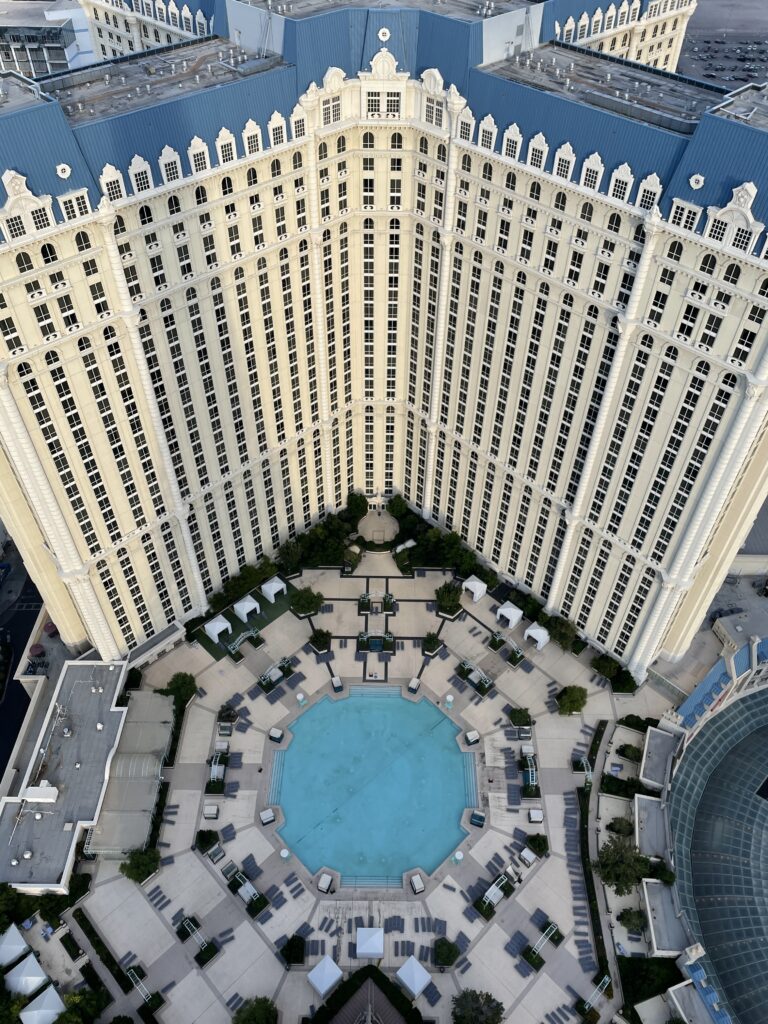 Caesars Palace
Located next door to the north, Caesars Palace's "Agustus Tower Fountain View" rooms offer views of the Bellagio Fountains.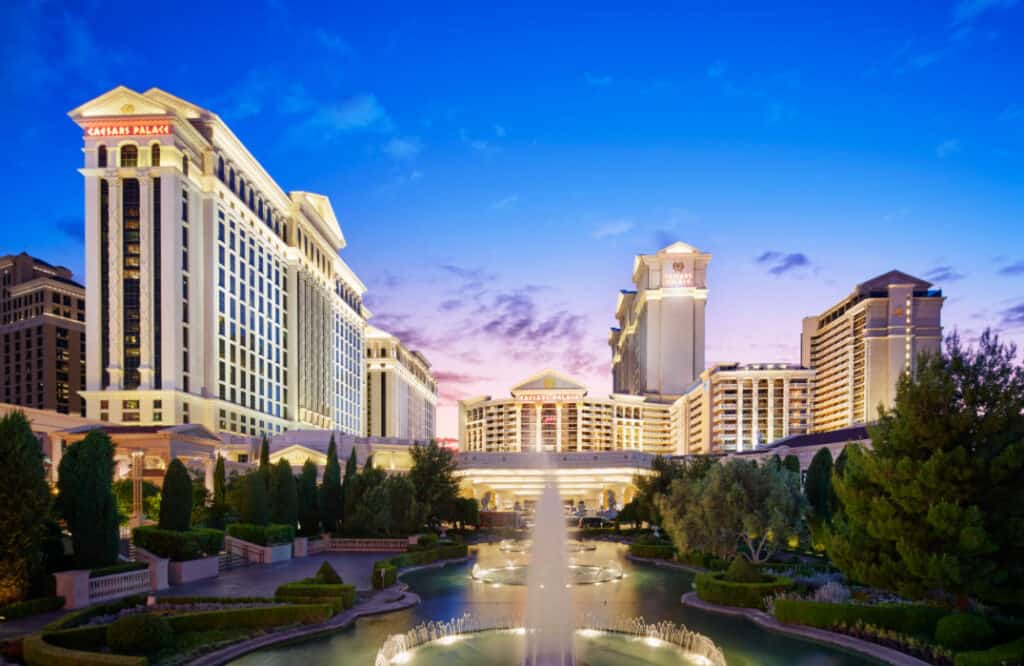 Planet Hollywood
Situated across the street from Bellagio, Planet Hollywood offers a number of "Fountain View" hotel rooms that are clearly labeled.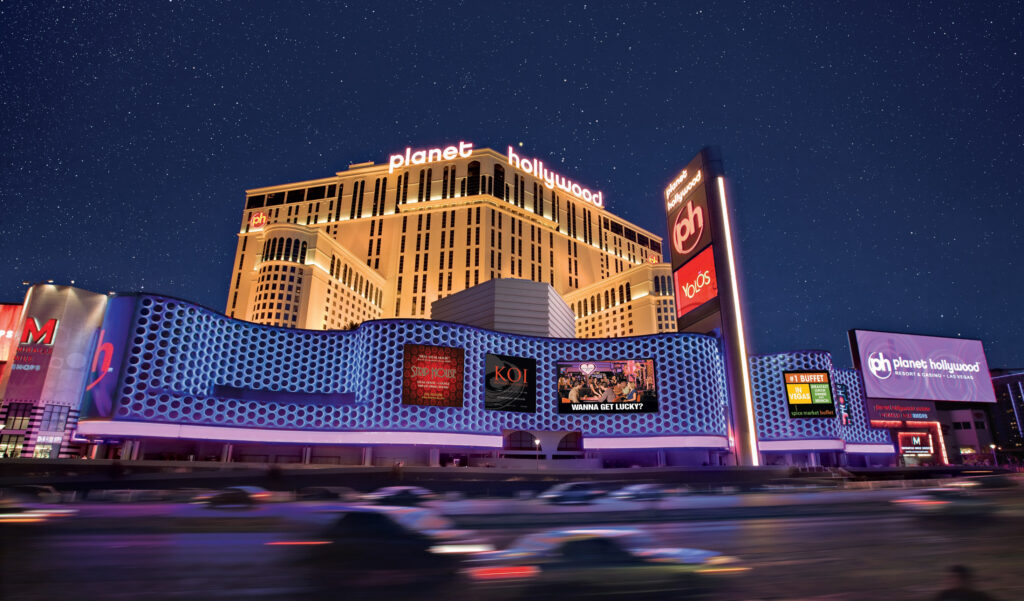 Bellagio Fountain View "Honorable Mentions"
Cromwell
Although Cromwell lacks the elevation that some of the others on this list boast, their "Luxury Rooms" offer a Strip view and a partially obstructed view of the fountains across the intersection of Flamingo and Las Vegas Blvd.
You'll want to note that the window itself is pretty small and that you'll need to be standing next to it to see the fountains.
I recently stayed in a Luxury Room at Cromwell and thought seeing the fountains firing as I passed the window was a pretty neat touch. It's not the best view, however.
Flamingo
A number of rooms at Flamingo offer views of the Fountains, however, those rooms are not specifically reservable at the time of booking. It's a bit of a long shot, but your best bet may be to ask the front desk if you can have that specific view at check-in.
While I'm typically not a huge fan of the $20 trick per see, this may be an opportunity to give it a shot.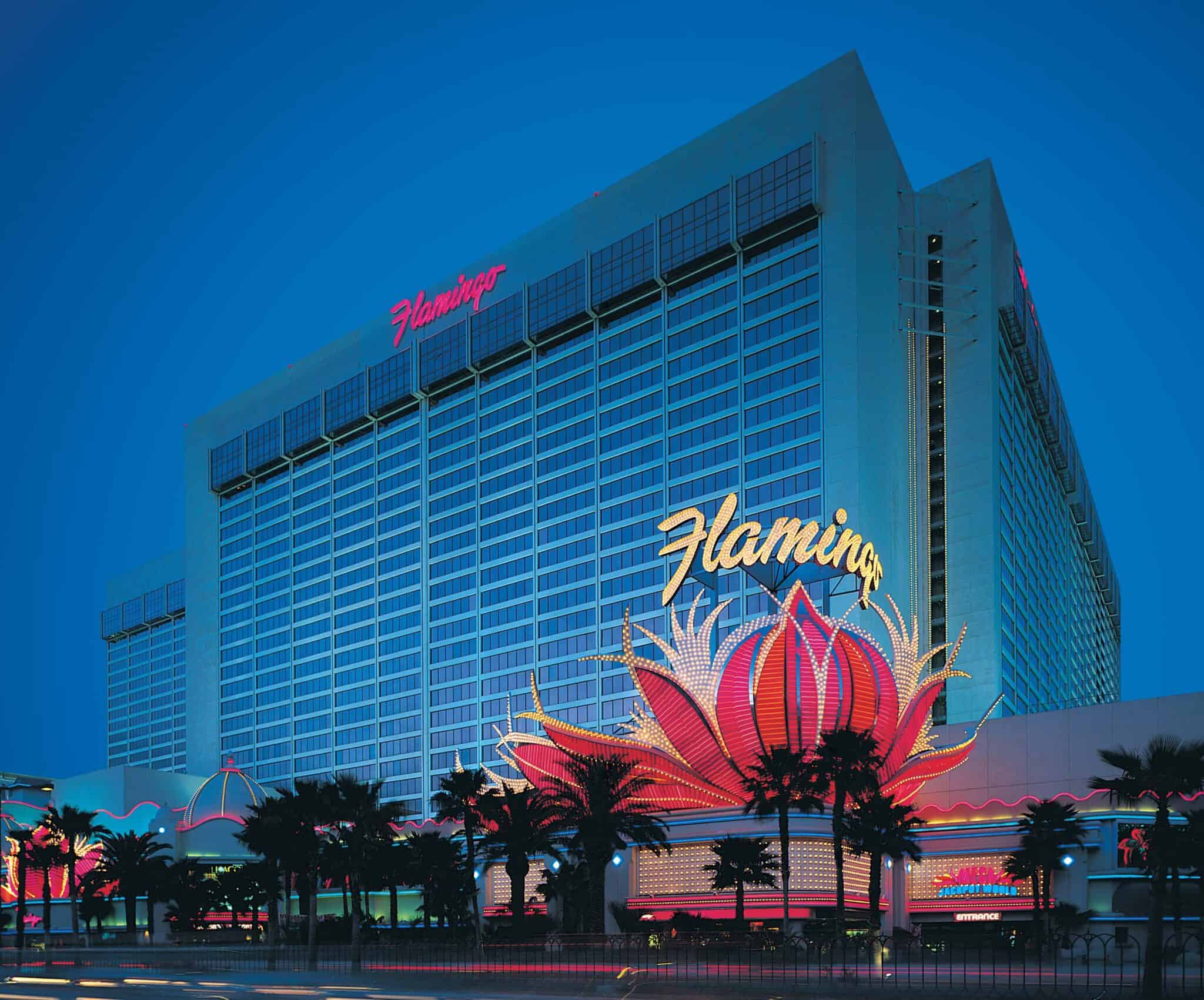 Horseshoe
A good number of rooms at Horseshoe offer at least a partial view of the Bellagio Fountains.
Like Flamingo, however, those rooms aren't clearly called out on the website and so it's impossible to book a room that's guaranteed a view.
It's no slam dunk, but I'd recommend booking a "Strip View" room and asking for a room with a fountain view when checking in. The $20 trick mentioned previously may be a good idea in this situation as well.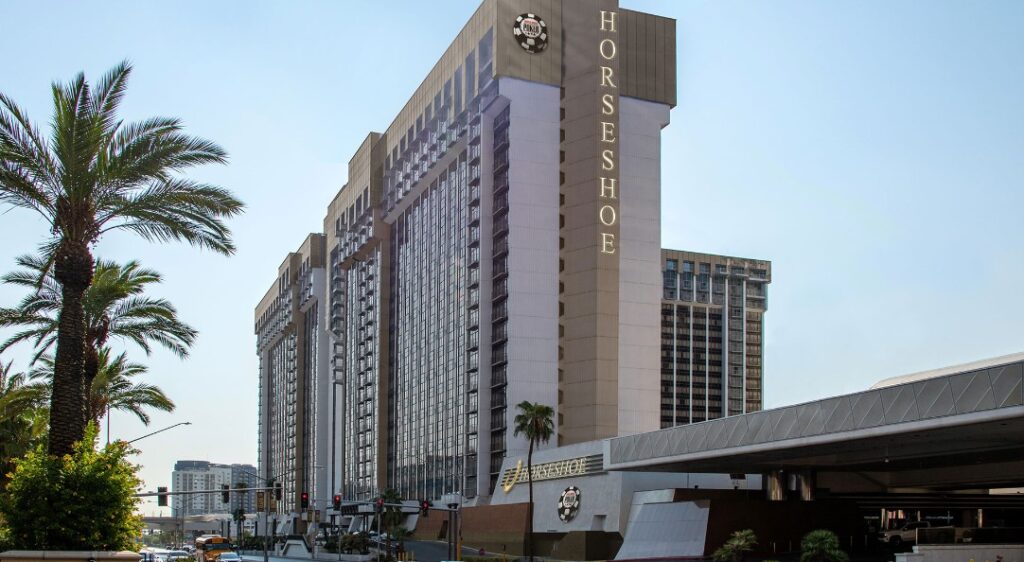 Ultimately, a hotel room with a view of the Bellagio Fountains is the perfect accommodation for a romantic getaway or special occasion.
Hopefully, I was able to help you identify a hotel with a view that works for you!
Related: Restaurants with a view of the Bellagio Fountains.
I'm a former software salesman turned Vegas aficionado. While the craps table is my preferred habitat, I pull myself away to explore new attractions, shows, restaurants, and outdoor activities around Las Vegas with the intent of sharing my experiences.
Ultimately, I just want to help folks plan a better trip and save a few bucks in the process.