Key Points:
Discovering King Tut's Tomb tells the story of Howard Carter's historic discovery – "Following in his footsteps".
The attraction is visually appealing and does a good job of educating visitors on Carter's discovery and ancient Egypt as a whole.
Ultimately, Discovering King Tut's Tomb left me feeling underwhelmed as there isn't one authentic artifact on display. Everything you see is a replica.
Discovering King Tut's Tomb intends to trace the steps of Howard Carter's 1922 discovery of the Boy King's final resting place.
During the experience, guests learn more about Carter himself, his exploration of Egypt, King Tutankhamun, his final resting place, Egyptian culture, and mummification.
As I've previously enjoyed Luxor's other museum attractions (Bodies & Titanic), I figured it would be fun to swing by Discovering King Tut's Tomb with the intent of sharing the experience with you.
My Discovering King Tut's Tomb Experience
Immediately, I was impressed with the visual appeal of the attraction. The experience started in a small room, where a video was played.
Once complete, the screen lifted into the ceiling, allowing you to pass through to the first exhibit. A cool way to kick things off.
Set up like a museum, Discovering King Tut's Tomb offered a plethora of information via placards next to items of note, audio, and even video.
The journey started with background about the Valley of the Kings and then moved on to Howard Carter's efforts to find King Tut.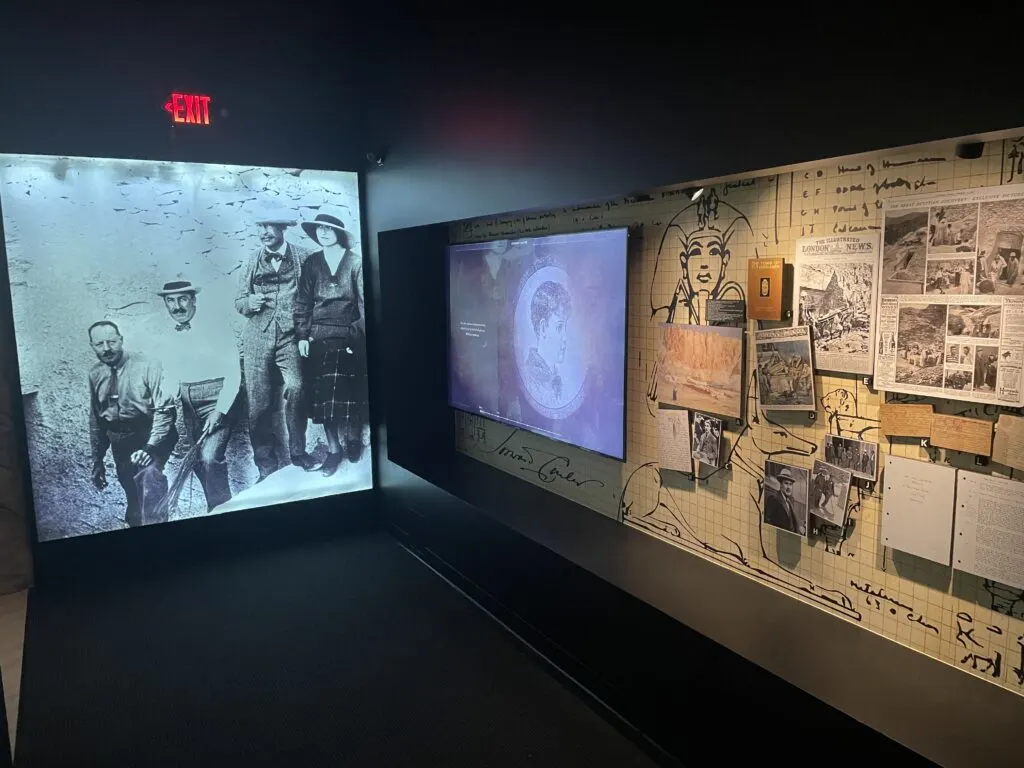 After reviewing the history of Carter's mission, you "follow his footsteps" as he makes progress in finding the long-sought-after tomb.
Peering into the slits of the wall pictured below to view the treasures within the antechamber was a pretty neat touch.
Emblazoned on another wall was a projection detailing a conversation from the moment Carter saw what lay behind that wall himself.
"Can you see anything?" to which Carter responds "Yes…Wonderful things".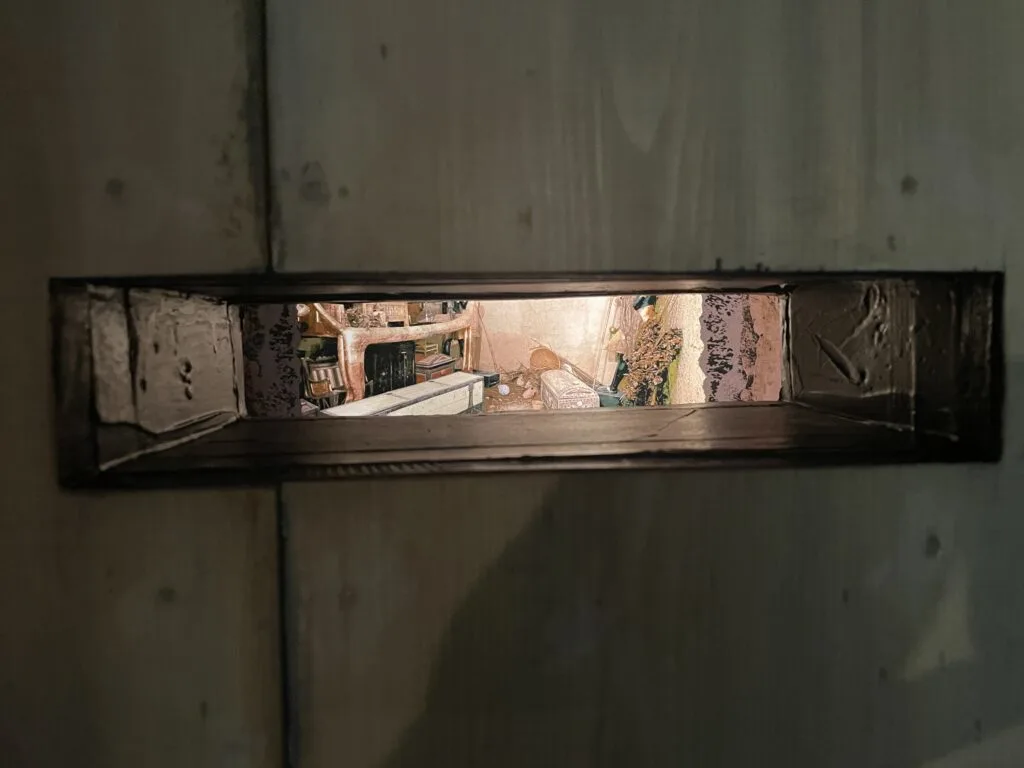 After peering into the antechamber, you'll be able to see a replica of The Golden Shrine, which housed King Tut's body.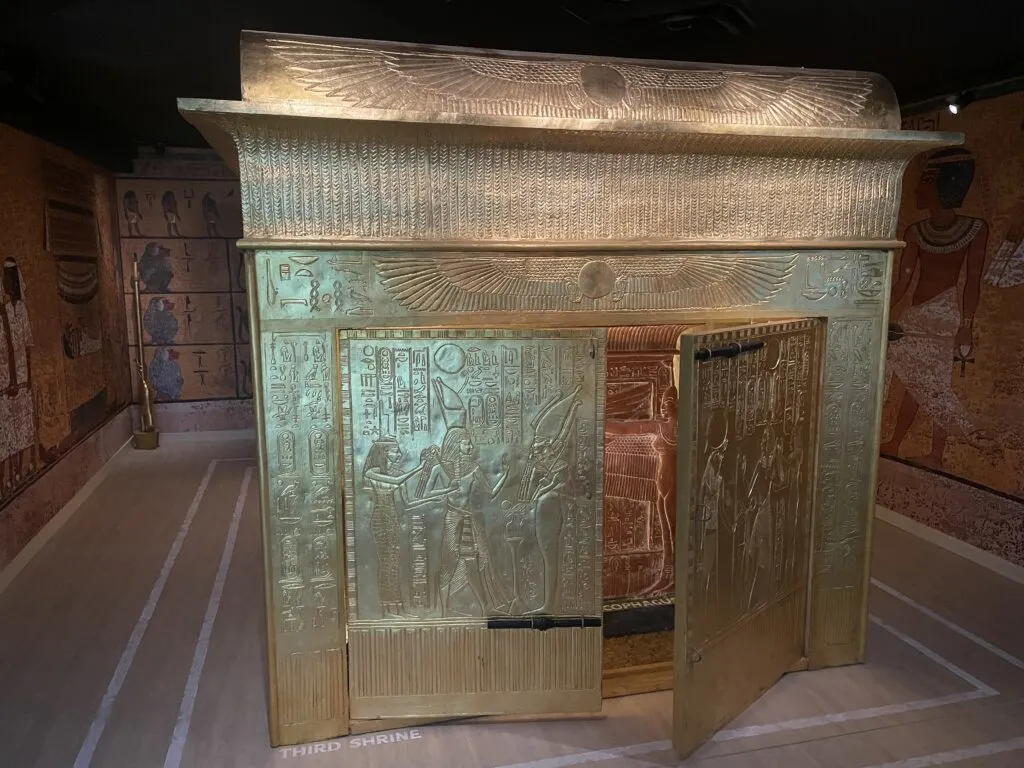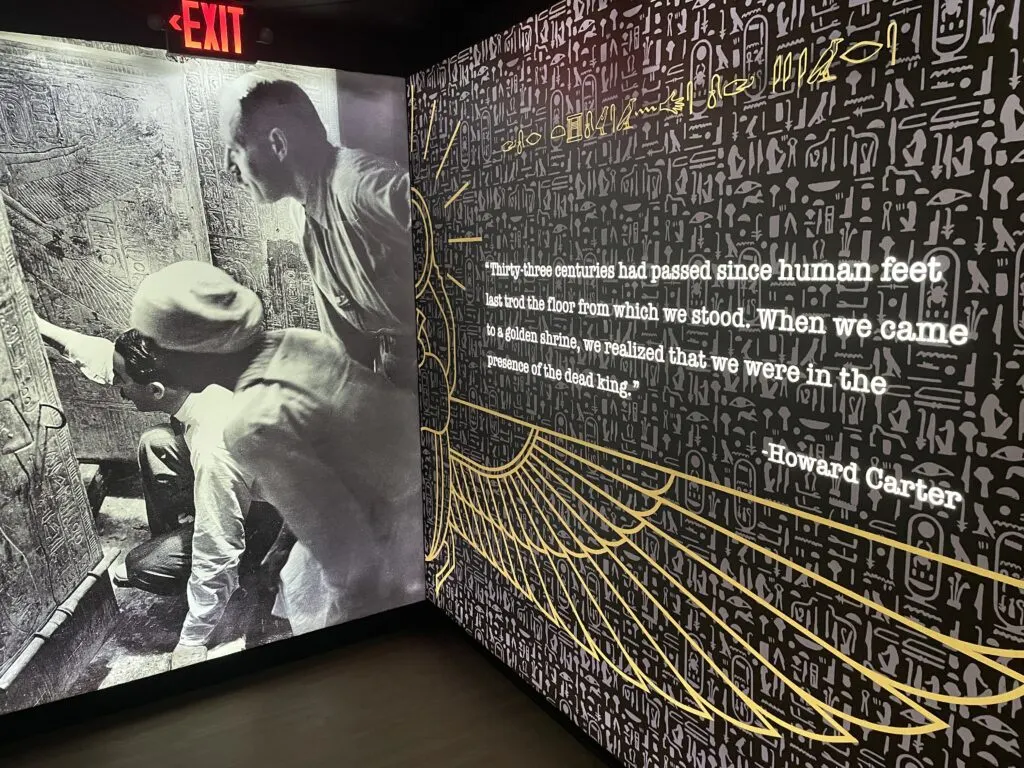 Next up is a room dedicated to Egyptian culture which has an abundance of artifacts, each of which has its own informational card.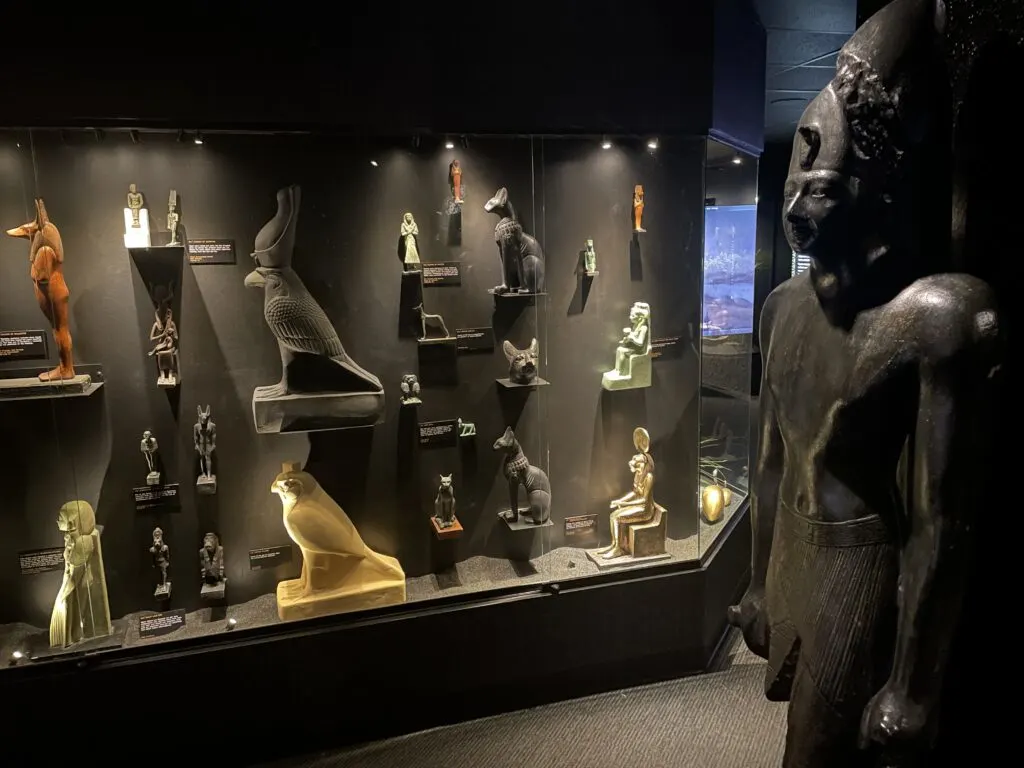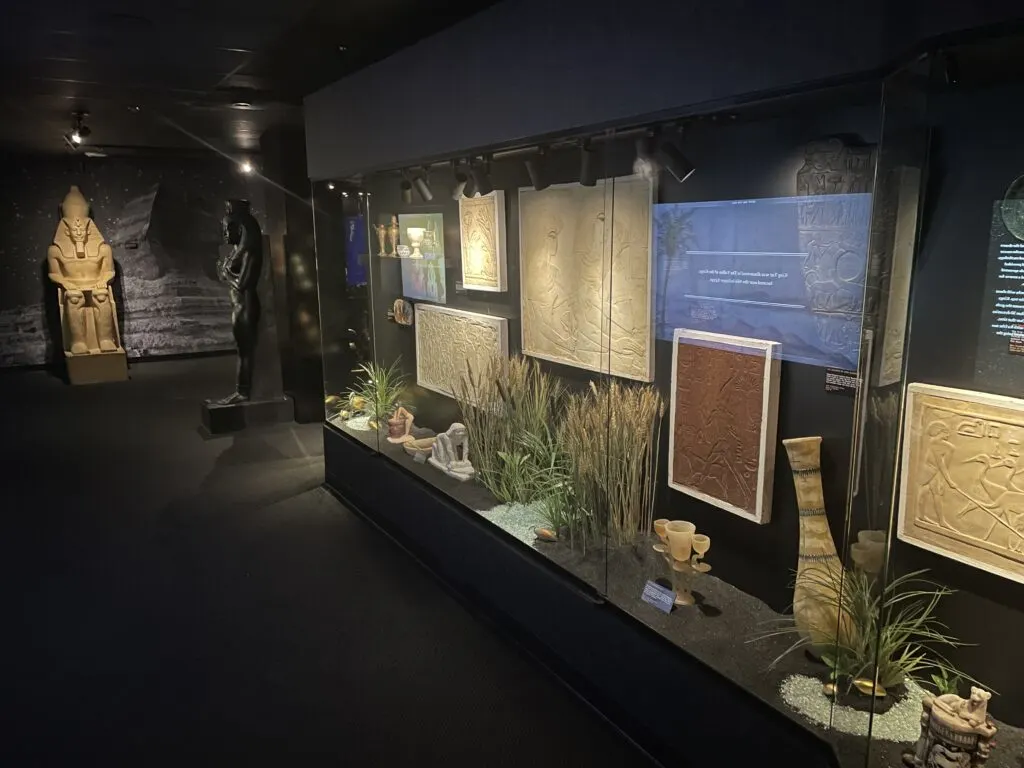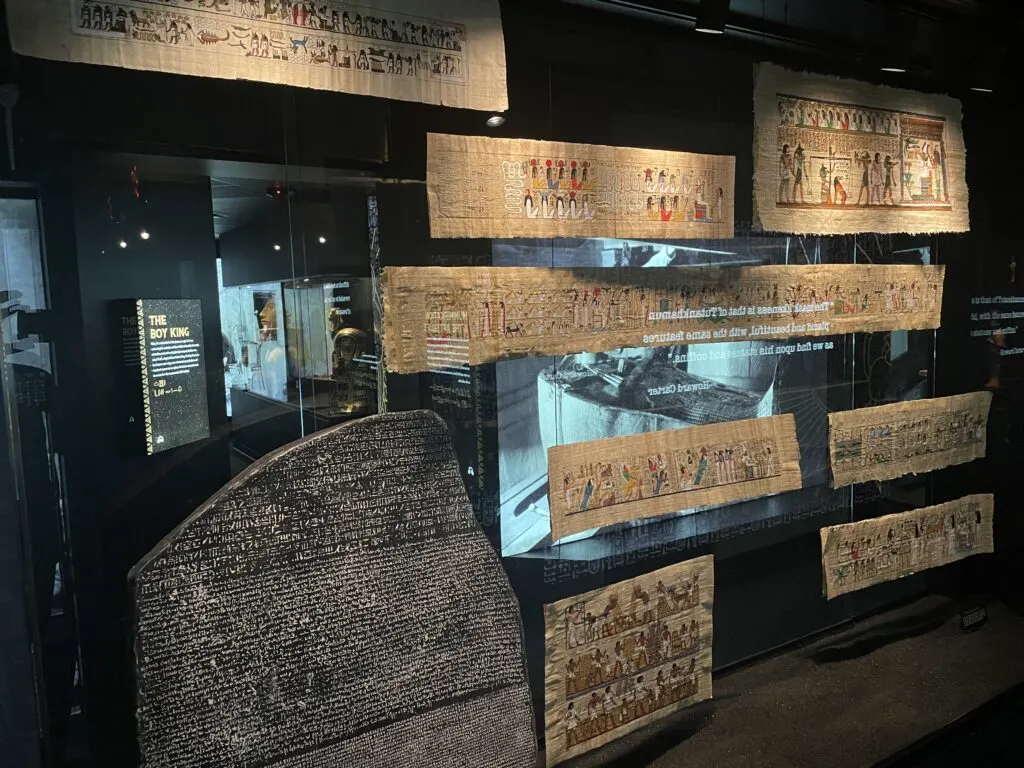 Lastly, visitors are educated on The Boy King, who assumed the throne at the age of 9, and his burial treasures.
Viewable are replicas of his stacked sarcophagi and The Death Mask, among other items that accompanied him.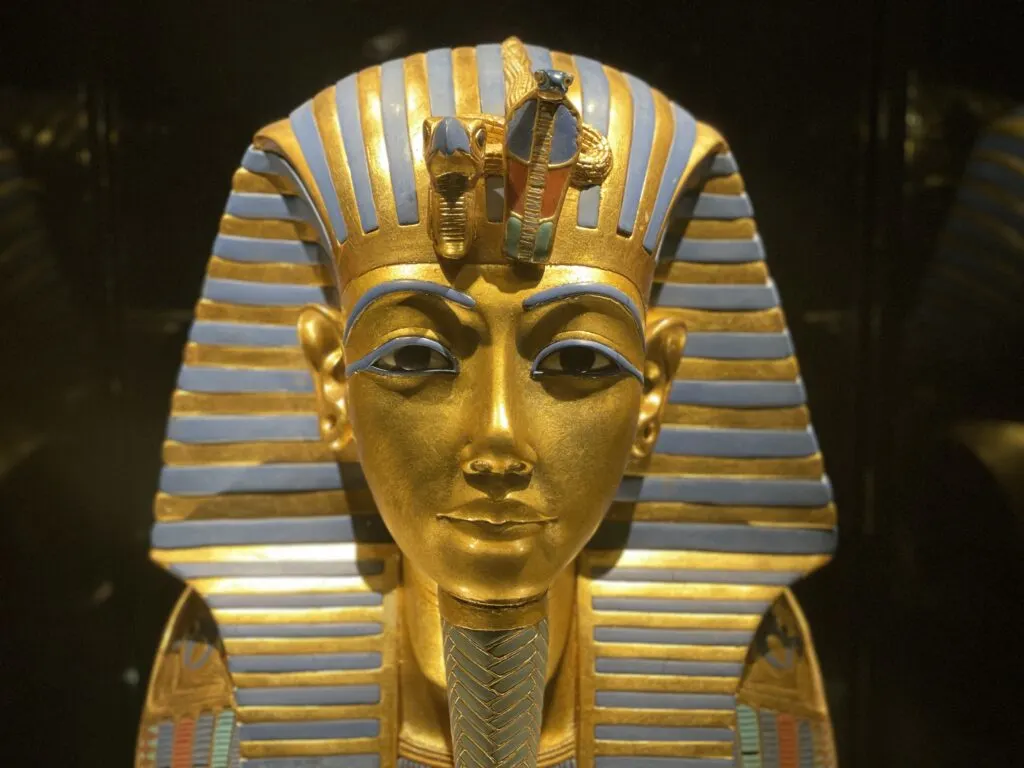 What's Not To Like?
There isn't one single artifact from King Tut's Tomb or ancient Egypt on display at this attraction.
Embarrassingly, I didn't start catching onto this reality until I reached the nesting coffins. I looked underneath and noticed they were made of black plastic or fiberglass that was painted gold. At that point, the glass was shattered, and I realized that every single artifact was in perfect condition… because they were re-creations.
On the way out, I confirmed that with an employee who let me know that none of the artifacts are real.
What drew me to Discovering King Tut's Tomb was the fact that I really enjoy the other two museum attractions at Luxor – Both Titanic: The Artifact Exhibition and Bodies are spectacular.
Titanic showcases actual artifacts recovered from the wreck site 6 miles below the surface of the Atlantic Ocean and Bodies educates guests about the functions of the human body with the help of real human body specimens.
I found nesting coffins made of fiberglass to be comparatively less impressive.
Humorously, many of the "artifacts" are housed behind glass, or in glass cases with cards that have a date range on them (like "1336-1327 BC"). I had figured the dates represented when the items were from… but instead, they must have meant when the items would have been from.
Admittedly, I didn't dive too deeply into the attraction's website for details prior to buying a ticket to Discovering King Tut's Tomb, but I did read the following block of text on their homepage (below) that made it appear pretty intriguing:
"Follow in the footsteps of famed archaeologist Howard Carter, as he unlocked the inner rooms, beheld the great treasures within and came face-to-face with the pharaoh's mummy. See the king's nested coffins and notorious death mask and learn why the ancients went to such an extent to preserve their dead."

Discovering King Tut's Tomb Website
Based on that text, wouldn't you expect to actually see some of the things they said you were going to see? Perhaps I was just naive, but I thought that I was going to "See the king's nested coffins and notorious death mask" etc.
Leaving the attraction underwhelmed, I re-visited their website to gauge if it mentioned that there weren't actually going to be any artifacts on display and found that it was addressed on their FAQ page:
"Will there be Artifacts on display?

Discovering King Tut's Tomb features artifacts crafted by Egyptian artisans in the exact tradition of those used in Tut's actual burial chamber."

Discovering King Tut's Tomb FAQ Page
On their "Experience" page, it's also stated that visitors will see "Recreations of the finest examples of art".
Ultimately, the fact that no historic artifacts are on display is mentioned on the website, and that's on me for missing it before buying my ticket. I would argue, however, that it's not called out prevalently enough to prevent more people from making the same mistake that I made.
Is Discovering King Tut's Tomb Worth the Money?
I assume there's a subset of visitors to Las Vegas that will find value in Discovering King Tut's Tomb at Luxor. The exhibit does a nice job of educating visitors about Howard Carter, his discovery, and ancient Egypt.
There's an abundance of information, and the re-creations are certainly visually appealing if only replicas.
To be honest, I was pretty shocked that there wasn't a single real artifact on display, and for that reason found the attraction to be a mixture of underwhelming and disappointing.
My fear is that others will snap up a ticket assuming this was an actual artifact attraction, as I did, only to be let down.
While it may not sell tickets, I'd encourage the folks at Discovering King Tut's Tomb to be more aggressive in pointing out that there are no real artifacts at the attraction so that customers know what to expect up-front.
While some may find the offering appealing, my opinion is that Discovering King Tut's Tomb came up short.
Related Things to do in Las Vegas: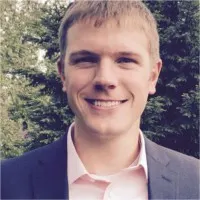 I'm a former software salesman turned Vegas aficionado. While the craps table is my preferred habitat, I pull myself away to explore new attractions, shows, restaurants, and outdoor activities around Las Vegas with the intent of sharing my experiences.
Ultimately, I just want to help folks plan a better trip and save a few bucks in the process.