Key Points:
Bodies at Luxor uses real human cadaver specimens, displayed in unique ways, to educate visitors on the human body.
While functions of the body are complex, Bodies did a great job of "dumbing it down" to the extent that I was able to understand it.
Not only do I think Bodies is worth the cost of admission, but I feel it's one of the most compelling non-gambling attractions in Las Vegas.
While Las Vegas may be known for vice and sin, there are a surprising number of educational attractions that are worthy of consideration.
One of those is the Bodies Exhibit at Luxor, which aims to educate visitors about the human body with the aid of 13 whole-body specimens and 260+ partial-body specimens.
The exhibit leverages these specimens to highlight bodily systems and functions that include:
Skeletal system
How muscles work
Brain & nervous system
Circulatory system
Respiratory system
Digestive system
Reproductive system
Fetal development
Bodies healing
Considering my last visit to Bodies at Luxor was nearly a decade ago, I figured it was time to swing back in and check it out with the intent of sharing my experience with you.
Before diving in, some housekeeping.
Bodies at Luxor Cost
Tickets to Bodies…The Exhibition at Luxor start at $32 for adults ($24 for kids) when purchased directly with the attraction.
To ensure you get the best deal, I'd also recommend scoping out Bodies tickets on Vegas.com, which are sometimes a tad cheaper.
On this occasion, I purchased my ticket to Bodies on Vegas.com, and received my ticket via email.
When I arrived, a QR code on the digital ticket was scanned to gain entry to the attraction – It was a slick process.
My Experience at Bodies… The Exhibition at Luxor Las Vegas
Throughout the exhibits, Bodies does a great job of presenting engaging visuals alongside an abundance of information.
With nearly 300 specimens on display, there's no way I could ever share it all here, but I thought it would be fun to share some of my favorites.
The first room you visit focuses on the human skeletal system, and I thought the imagery of an adult skull vs. one from a baby was especially compelling.
Of course, there were also full-body skeletons on display.
Next up was a room dedicated to explaining how muscles work with your bone structure to move your body and complete athletic movement.
This portion of the exhibit was home to 3 especially compelling full-body specimens – Next to each was an informational sign explaining how muscles & bones work together.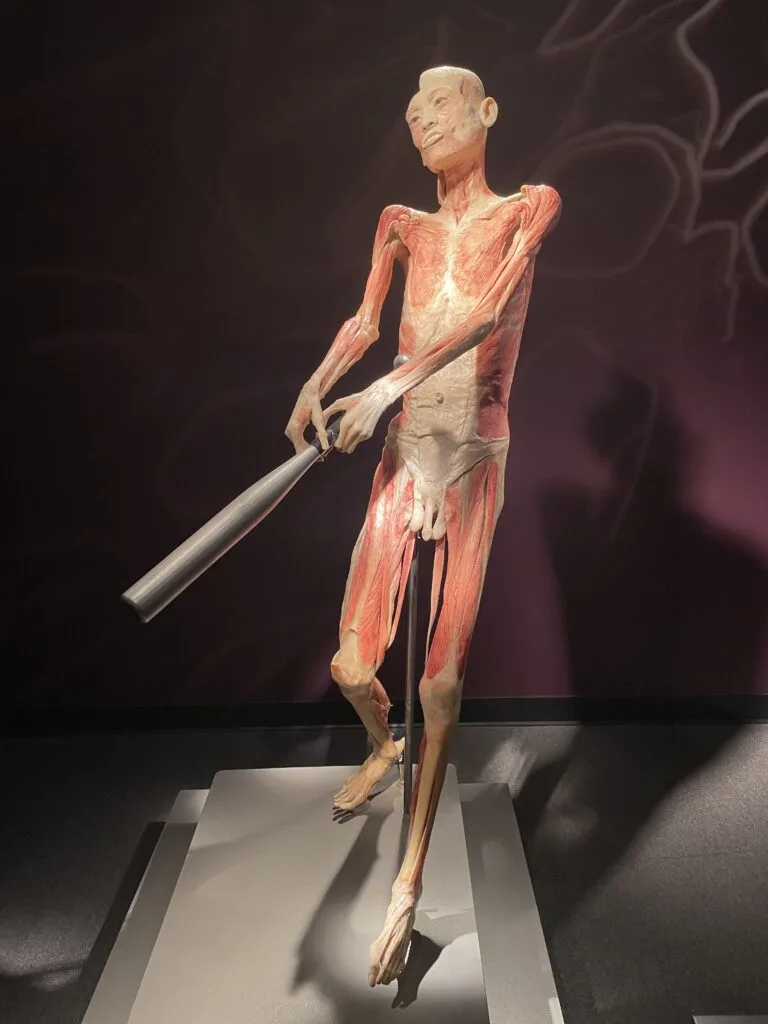 In the exhibit highlighting the central nervous system, I found the cross-section below to be fascinating… as were the brain specimens.
No displays could really compare to the exhibit dedicated to the circulatory system at Bodies, which used a technique called "corrosion casting" to illustrate how complex our circulatory system is.
Corrosion casting, as explained by a placard at Bodies, is a technique that injects blood vessels with a colored polymer, which hardens.
After the injected polymer hardens, the remaining body tissue is chemically removed, leaving only the hardened polymer.
Just look at the end result. Unbelievably cool.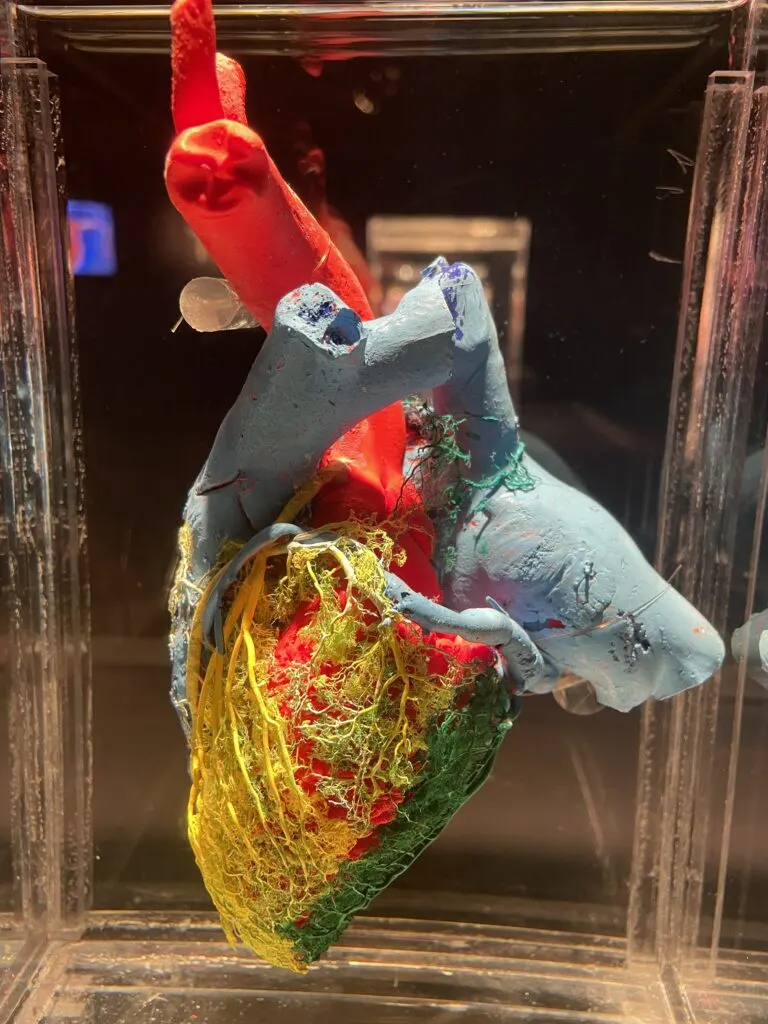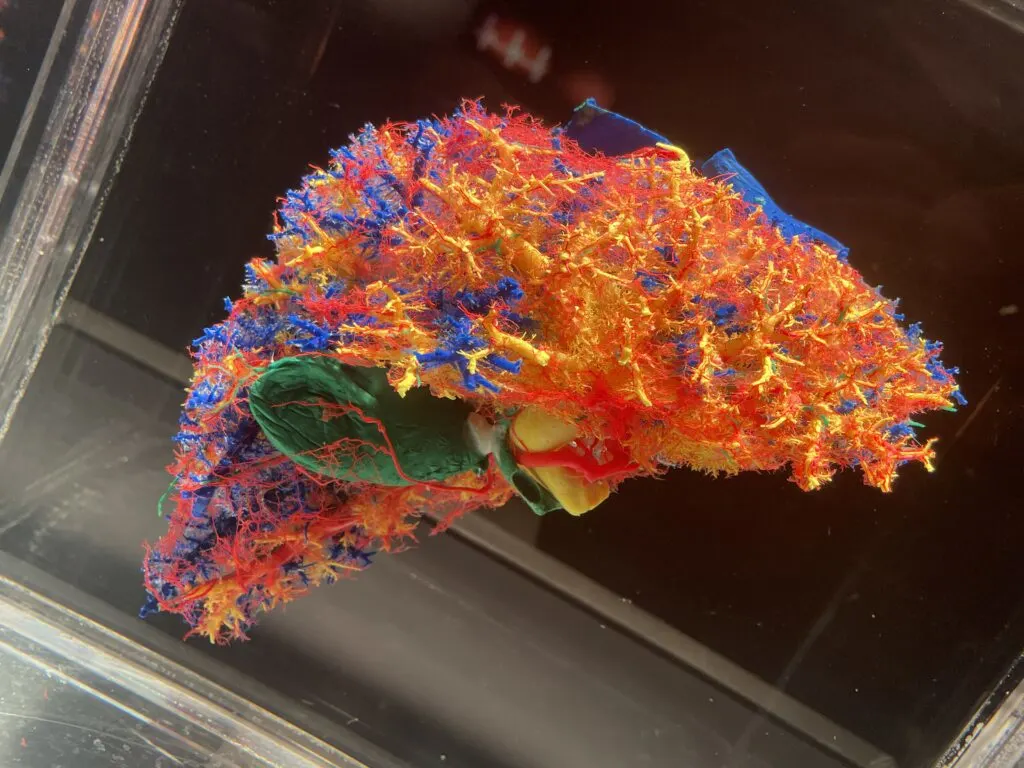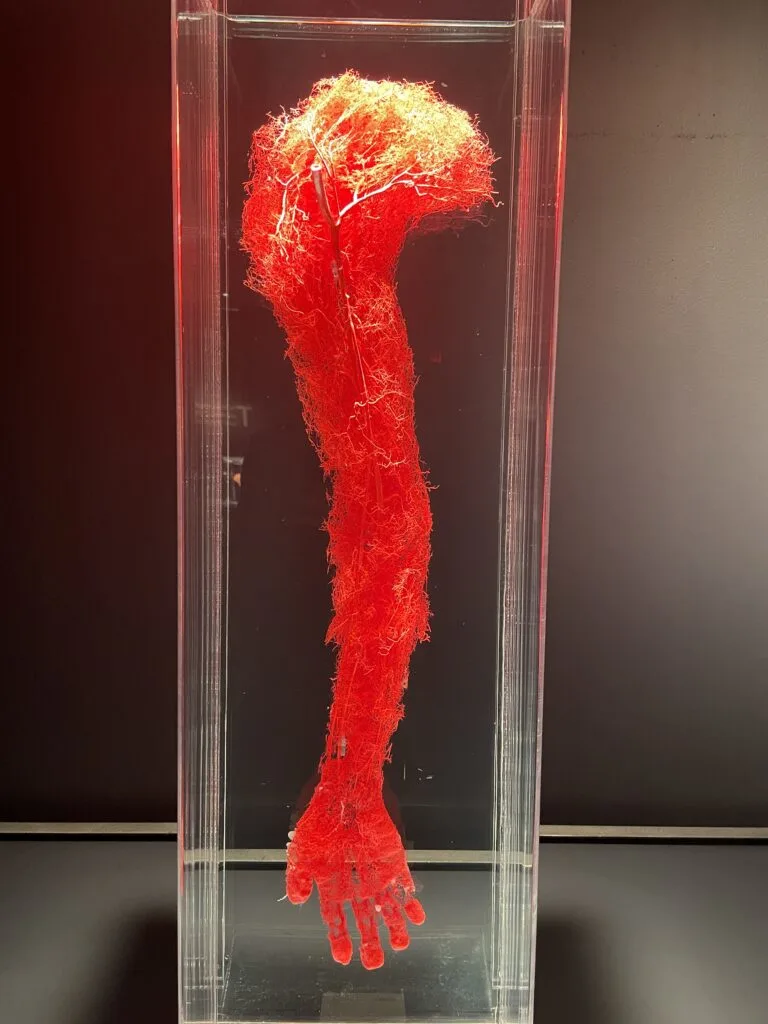 My absolute favorite portion of Bodies… The Exhibition is the comparison made between the lungs of a smoker and a non-smoker. Ensure you bring your kids – There's no better prevention out there.
There's even a large, clear bin for those that want to discard their smokes and quit on the spot.
As part of the reproductive system exhibit, there are fetal specimens at various stages of development.
The most fascinating specimens though, in my opinion, were the "cross sections" of an entire human body, giving you the opportunity to see how everything inside of you fits together.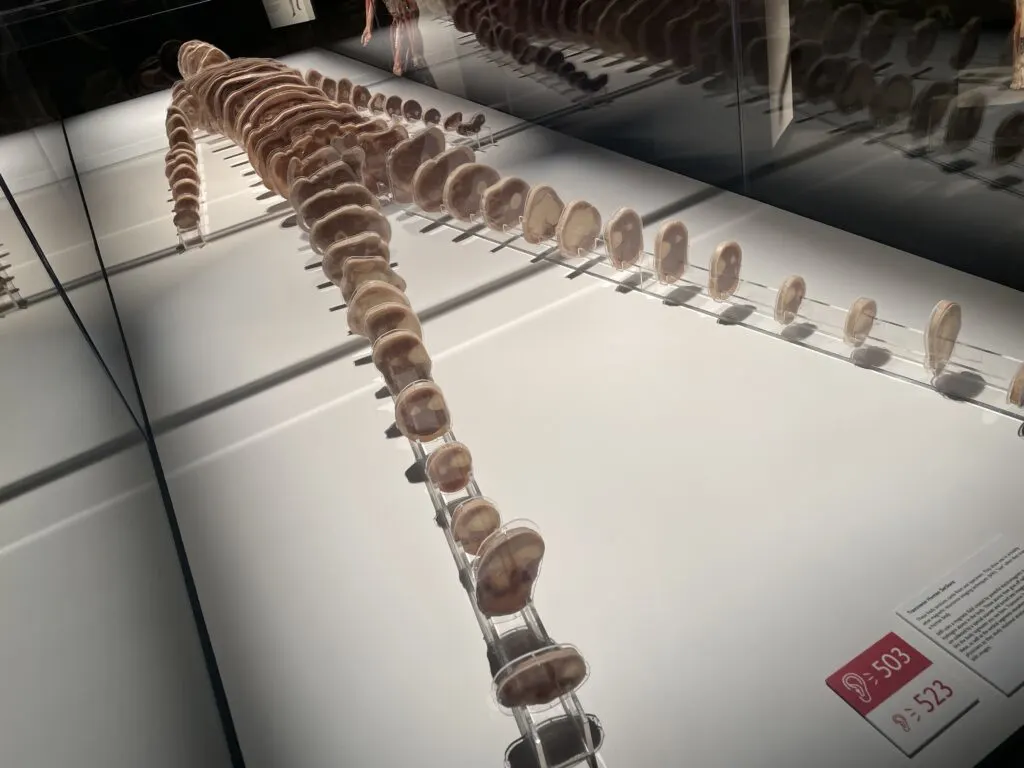 Another aspect of Bodies that I found to be a fun touch was the collection of human body "fun facts" found scattered about the attraction. They're everywhere, and legitimately cool. Some of my favorites include:
Children's bones grow faster in the springtime.
If all the muscles in your body worked together, you could lift more than 10 tons.
Breakfast can improve your memory
Is Bodies at Luxor Worth the Money?
Not only is Bodies at Luxor worth the cost of entry, I sincerely think it's one of the coolest "non-traditional" things to do in Las Vegas.
Simply stated, Bodies does an extraordinary job of explaining the core functions of the human body in a way anyone can understand. Although the subject matter is complex, Bodies does a nice job making it digestible and easily ranks as one of the best things to do with kids in Las Vegas.
For me, it's the way they use the specimens to tell a story that's most captivating. Whole body cross-sections, colorful polymer, and demonstrating the effect smoking has on the lungs are all unique ways to educate, and the visually appealing displays kept me engaged from start to finish.
When it comes to Bodies, you can confidently buy a ticket. It's pretty awesome.
Since you'll be in the area, I'd also recommend seeing Luxor's Titanic: The Artifact Exhibition, which displays 250+ artifacts recovered from the bottom of the Atlantic Ocean. It's steps away from Bodies, and is equally worthwhile.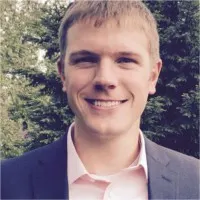 I'm a former software salesman turned Vegas aficionado. While the craps table is my preferred habitat, I pull myself away to explore new attractions, shows, restaurants, and outdoor activities around Las Vegas with the intent of sharing my experiences.
Ultimately, I just want to help folks plan a better trip and save a few bucks in the process.