The Nevada Clean Air Act outlaws smoking indoors with the exception of tobacco stores, strip clubs, private residences, some stand-alone bars, and of course, casinos. While indoor smoking is illegal across much of the country, gamblers are still able to light up in Las Vegas casinos to the dismay of non-smokers around them.
Casinos defend the policy of allowing smoking because they think it helps their business. Per a University of Connecticut study, smoking is proven to increase gambling, even causing people to "crave" the activity.
While smoking amongst gamblers is common, the majority of visitors to Las Vegas are non-smokers, many of which prefer not to be exposed to smoke as they play.
With that in mind, I wanted to put together a guide outlining smoke-free casinos in Las Vegas and casinos I frequently visit that are "less smokey".
I'm hopeful that over time, the list of smoke-free Las Vegas casinos continues to lengthen.
See Also: 40+ ways to save money in Vegas.
Smoke-Free Casinos in Vegas
Park MGM
Formerly known as Monte Carlo, Park MGM became Las Vegas' first completely smoke-free casino in 2020.
Smoking is prohibited in all corners of the resort including guestrooms, dining establishments, and the gaming floor. Currently, Park MGM is the only smoke-free casino on the Strip, and in Las Vegas as a whole.
I'm hopeful that others will follow Park's lead if the experiment proves to be a success.
You can view current hotel offers and promotions specific to Park MGM here.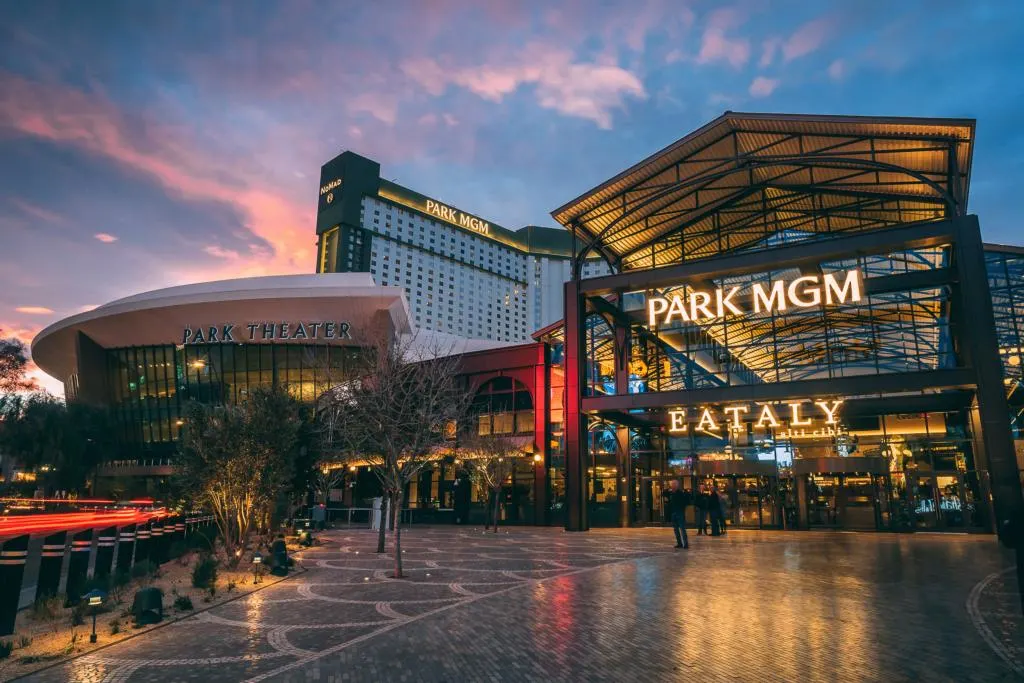 Plaza
An exciting development, Plaza has expanded its casino floor, creating a completely smoke-free section – The first of its kind on Fremont Street. The casino expansion weighs in at 2,500 square feet and is home to 80 slot machines.
Importantly, the smoke-free section of the casino is physically divided from the section where smoking will still be allowed. No smoke drift here!
The new smoke-free casino area carries the "Brian Christopher Slots" name. For those unfamiliar, Brian Christopher is a popular YouTuber and slot machine enthusiast that has also vocally pushed for casinos to ban smoking indoors.
Smoking inside Plaza will still be allowed outside of the designated non-smoking casino area.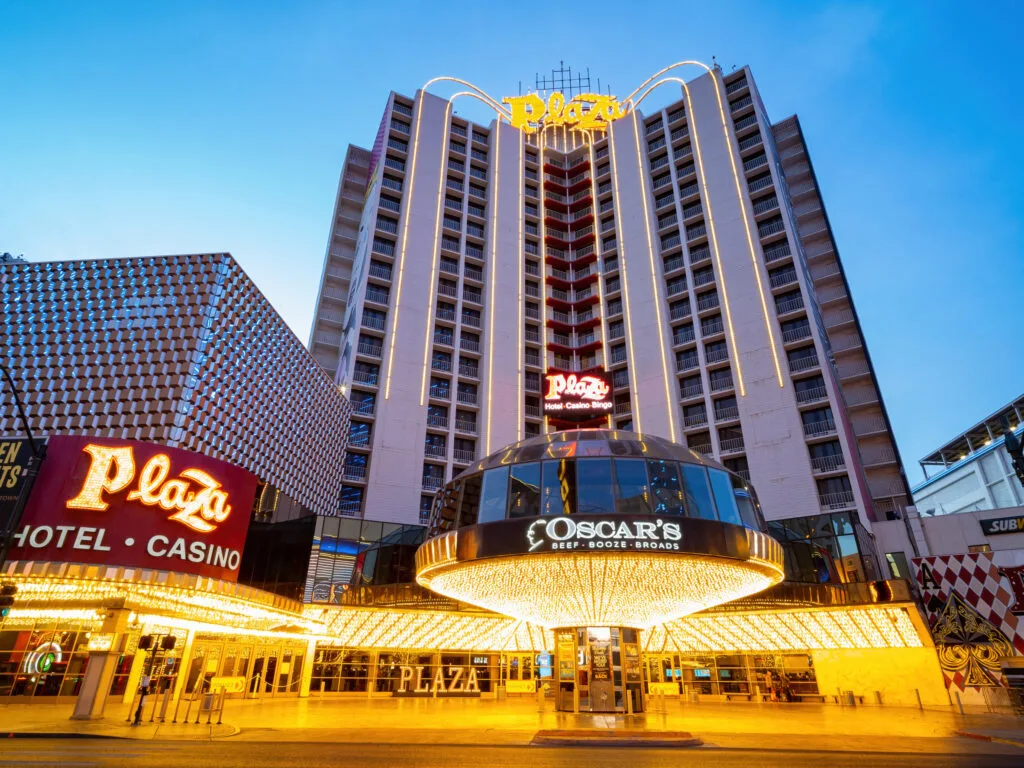 Harry Reid International Airport: While not a casino per se, the airport offers a wide assortment of slot games spread across the airport in a smoke-free environment.
If smokeless gambling is important to you, carve out some time at the beginning or end of your trip to peck the slots prior to, or after your flight.
Let it be known that slots at the airport are thought to be tighter than those found in traditional casinos around Las Vegas. Gambling at the airport is a lame option, but smoke-free gaming is smoke-free gaming.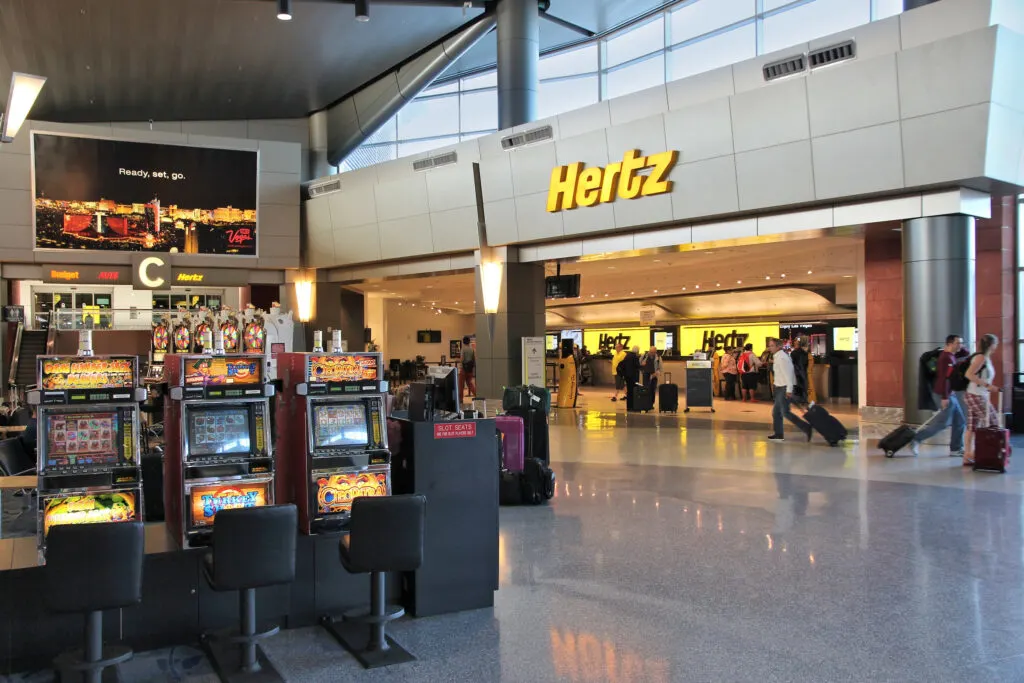 More Las Vegas Strip Casinos Offering a Non-Smoking Section
We get it. Offering a non-smoking section in a Las Vegas casino is akin to offering a peeing section in a swimming pool. All the water, or air, in this case, gets mixed together anyway making it relatively ineffective.
If avoiding smoke is your goal, however, a non-smoking section is typically the best you can do. Las Vegas casinos now offering a non-smoking section on their casino floor include Mirage, Planet Hollywood, and MGM Grand among others.
Unfortunately, non-smokers seeking refuge in a non-smoking section are commonly unable to find the exact games they want to play.
Instead of parking in a non-smoking section, I recommend visiting Park MGM which doesn't allow smoking, or simply navigating around smokers within the casino instead of seeking refuge in an ineffective and option-limiting non-smoking section.
They just don't work.
"Less Smokey" Casino Options in Las Vegas
Seek Better Ventilation
Although smoking is allowed in the vast majority of Las Vegas casinos, you are able to find some "less smokey" options.
To find them, I typically look to newer structures like Circa on Fremont Street. Circa has a state-of-the-art HVAC system that pushes air up from vents scattered about the casino floor towards intakes on the ceiling.
Newer casinos on the Strip with better ventilation and a "less smokey" environment include Wynn/Encore, Venetian/Palazzo, Bellagio, and Caesars Palace.
In fact, a recent air quality study by Wynd confirmed that indoor air quality was best at Aria, Park MGM, and Wynn in that order. If you desire a less smokey environment, those are your best bets. Unfortunately, the study kept casinos with the worst air quality a secret.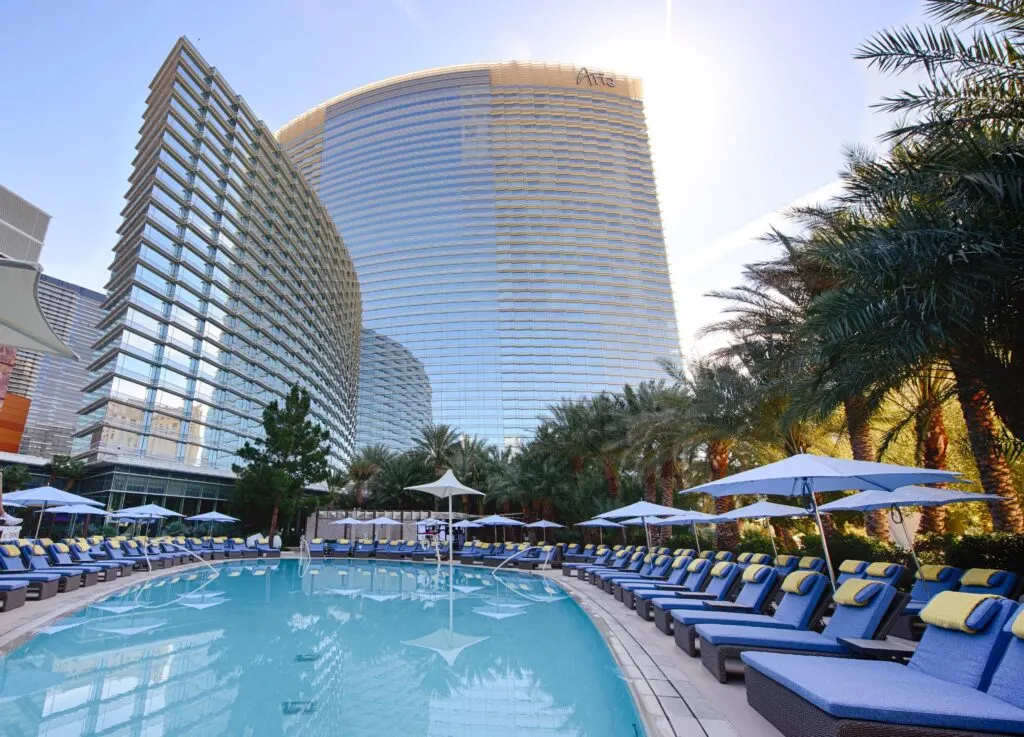 Avoid the Crowds
Casinos that are less crowded are also usually "less smokey" as a result.
Tropicana on the south end of the Strip is typically deserted and is commonly pretty clear of smoke because of it. The same applies to Downtown Grand just steps from the Fremont Street Experience in Downtown Las Vegas.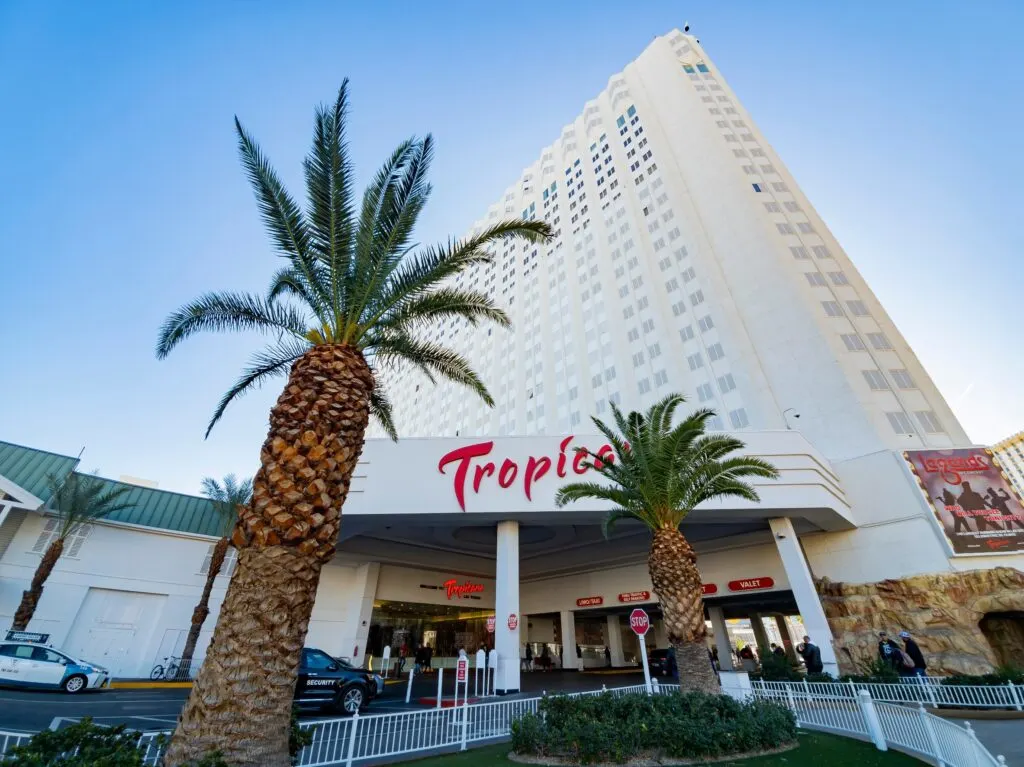 Hopefully, I was able to help you find an acceptable casino in Las Vegas that has either banned smoking or will provide a less smokey experience.
Ultimately, unless you opt to visit Park MGM suffering through a degree of smoke while you play is a reality.
Eventually, smoking will be banned indoors at Las Vegas casinos, but until that day you'll need to remain flexible and creative.
Related: Where to find the loosest slots in Vegas. We use data from the Nevada Gaming Commission to guide you in the right direction!
Feature Image: ©kenishirotie/123RF.COM
I'm a former software salesman turned Vegas aficionado. While the craps table is my preferred habitat, I pull myself away to explore new attractions, shows, restaurants, and outdoor activities around Las Vegas with the intent of sharing my experiences.
Ultimately, I just want to help folks plan a better trip and save a few bucks in the process.