Park MGM sits in a rock-solid location on the south end of the Las Vegas Strip, close to popular resorts like New York New York, MGM Grand, Excalibur, and Aria among others.
Formerly Monte Carlo, Park MGM recently went through a $450 million transformation that touched every guestroom in the hotel, common areas, and the gaming floor.
Park's recently renovated guestrooms offer modern decor and distinctive green and red accents.
I recently even had the chance to stay in a Standard King Room at Park MGM and found it to be a solid value.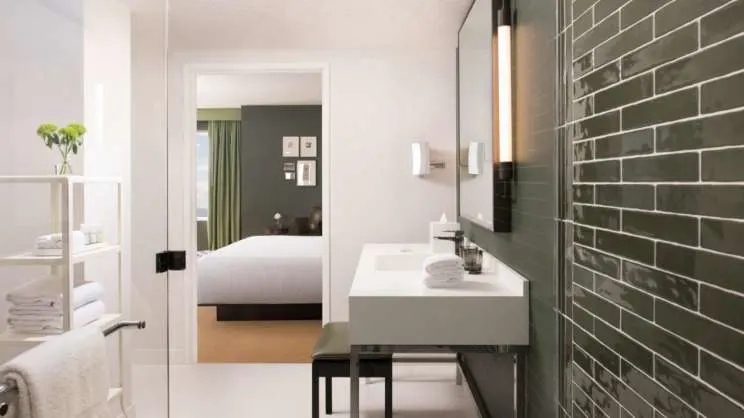 Perhaps the most recognizable element of Park MGM's new look is the tree in the hotel lobby.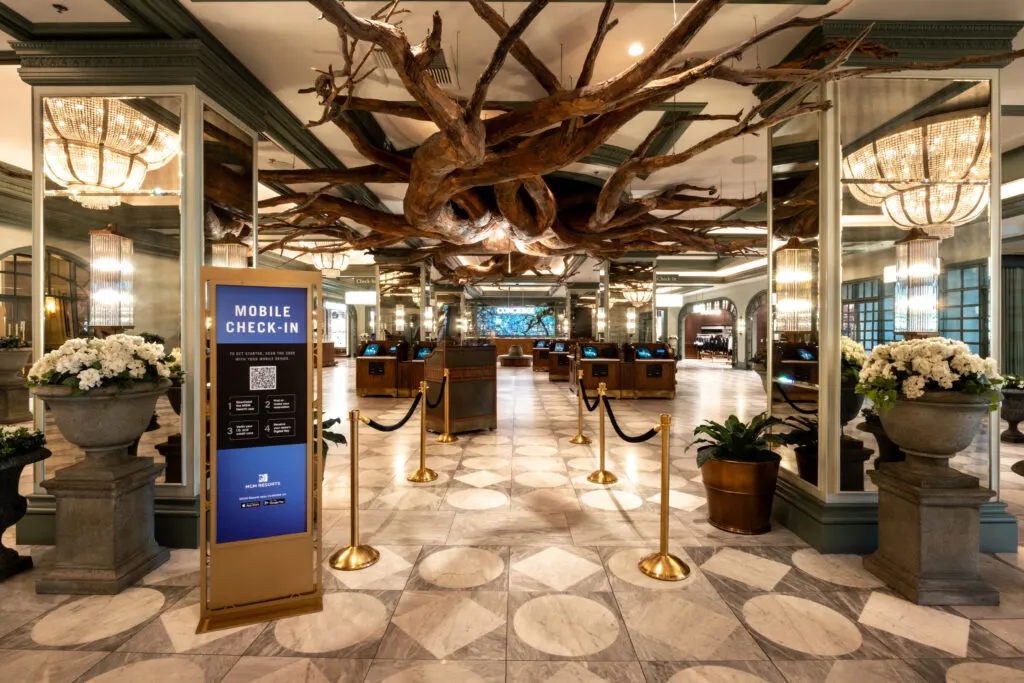 A hub of entertainment activity, I thought it would be helpful to point out things to do at Park MGM, and at nearby resorts.
Hopefully, you can snag a nugget or two that can be added to your travel itinerary!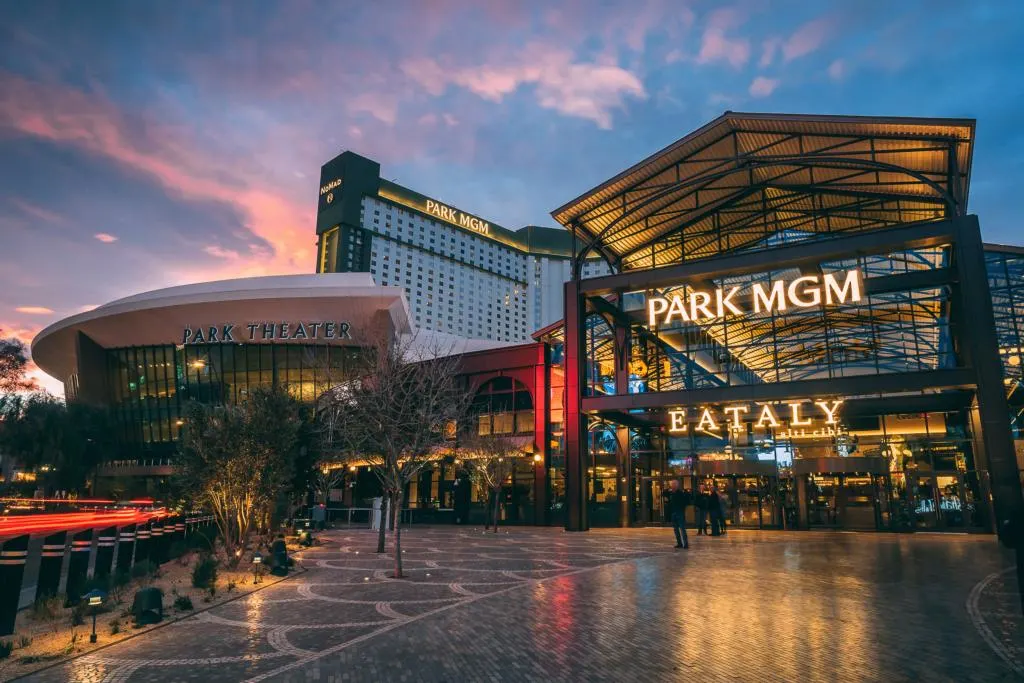 Things To Do at Park MGM Las Vegas
Re-Fuel at Eataly: The main culinary draw at Park MGM is Eataly, a 40,000-square-foot dining destination with an abundance of Italian-inspired food & drink options.
For those unfamiliar with the concept, Eataly has the feel of a marketplace with many different restaurants that serve everything from Italian street food to pizza, pasta, coffee, and gelato.
Of course, there are also spots to grab a cocktail.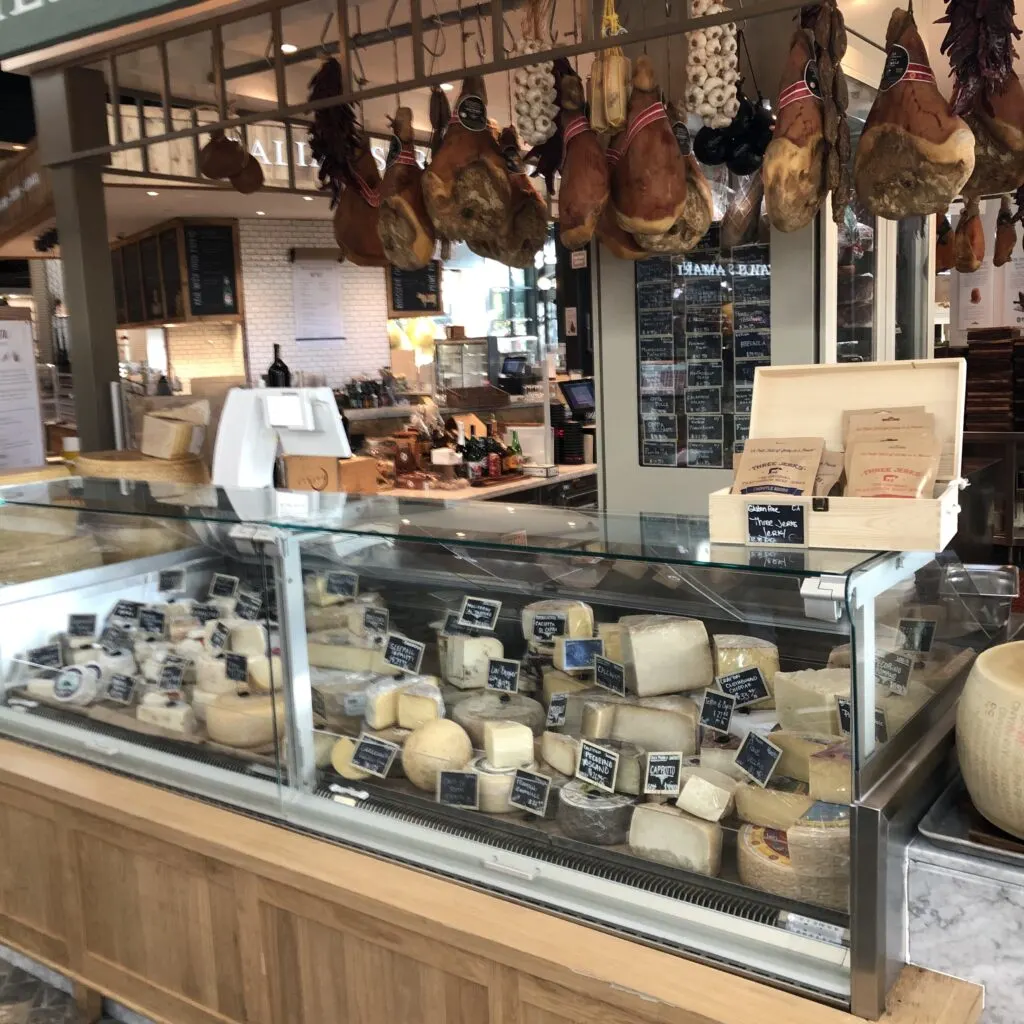 I recently stopped into Eataly and ordered a steak from La Macelleria.
Uniquely, I had the ability to select the exact piece of meat I wanted. They then grill it up for you on the spot and hand it over when it's ready.
At around $30, Eataly qualifies as a good spot to grab a cheap (and good!) steak in Vegas.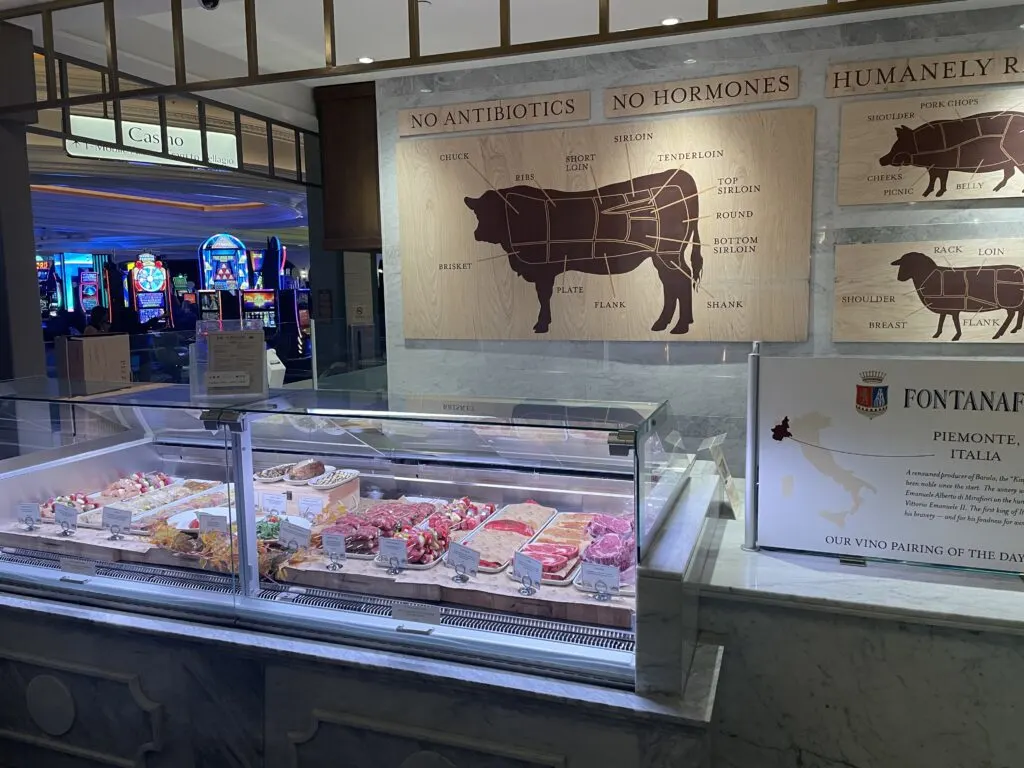 Enjoy a Headliner at the Dolby Live Theater: Park MGM hosts some of the biggest residencies in Las Vegas in their Dolby Live Theater.
Names like Usher, the Jonas Brothers, Aerosmith, Silk Sonic, Lady Gaga, and The Who have all made recent appearances.
See the upcoming event calendar at Park MGM, here.
Gamble Smoke-Free: Park MGM made waves when it became the first smoke-free casino on the Strip in 2020. This is the place to be if you have an aversion to cigarette smoke.
Catch a Game at the BetMGM Sportsbook & Bar: While other resorts boast massive sportsbooks with huge screens and big crowds, Park MGM's BetMGM Sportsbook & Bar offers a cozier betting/viewing environment.
Swim Year-Round: Although Park MGM's pool scene isn't among the most awe-inspiring on the Strip, they do typically keep a portion of their pool complex open during the winter.
While many shudder at a January dip, visitors from Canada and the upper midwest often jump on the opportunity.
Things To Do near Park MGM
See a Hockey Game: One of my all time favorite Las Vegas experiences was placing an oversize bet on a playoff hockey game at Park MGM and then catching it live, steps away at the T-Mobile Arena.
The arena also hosts other types of entertainment, including big-name shows and concerts. T-Mobile Arena's events calendar can be viewed here.
Grab a Drink at BrewDog: The newest rooftop bar in Las Vegas is across the Street, perched atop the Showcase Mall.
I recently stopped into BrewDog, and while it wasn't the cheapest beer I've had, the view was worth it.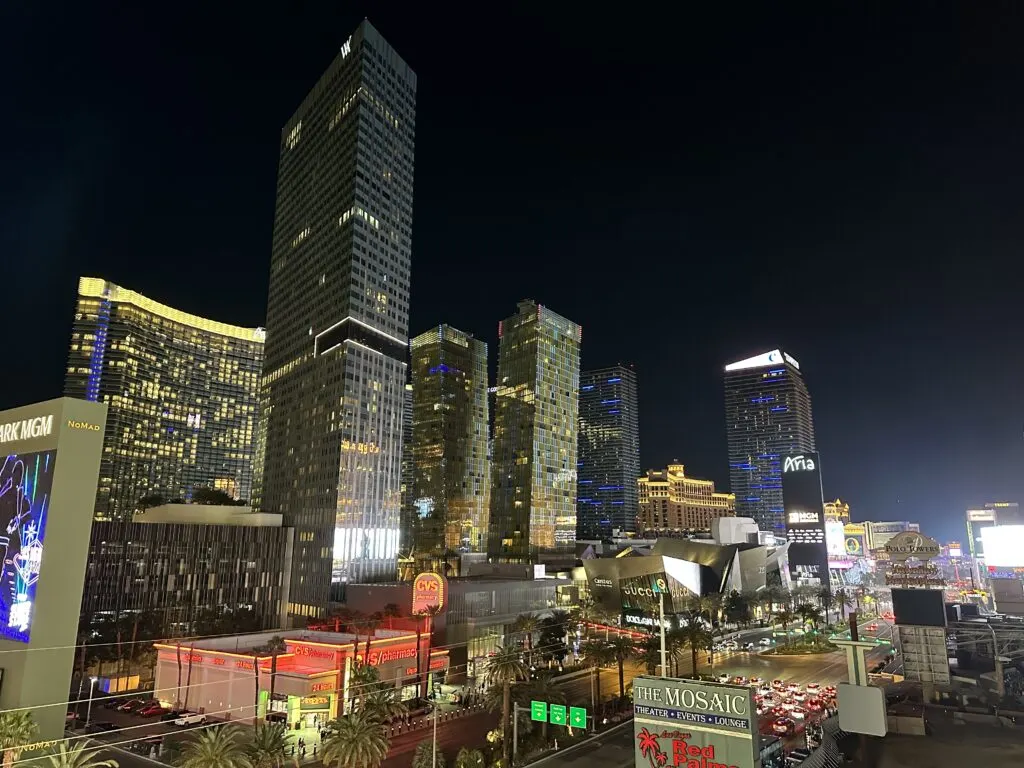 Live Music Nextdoor at NYNY: If you're searching for live music in Las Vegas, then New York New York next door has you covered.
The first option is at Nine Fine Irishmen, an Irish pub that fires up a band on Friday, Saturday, and Sunday nights.
The second is a raucous dueling piano show which can be found at The Bar at Times Square nightly.
A late night spent with my wife at The Bar at Times Square remains one of my all-time favorite Las Vegas memories.
See Mad Apple: A new Cirque du Soleil show, Mad Apple at New York New York will incorporate comedy, acrobatics, music, dance, and magic into a variety show that aims to "Sync up the energy of Vegas and NYC". The new show calls the former Zumanity Theater home.
Hit Some Balls: Tucked behind MGM Grand across the street is Topgolf, a driving range on steroids. Offering competitive games that reward accuracy, Topgolf is a great spot for groups and is much more of a "social experience" than a serious golf endeavor.
In addition to golf, Topgolf has a 2-level pool, numerous bars, tons of TVs, and a full menu.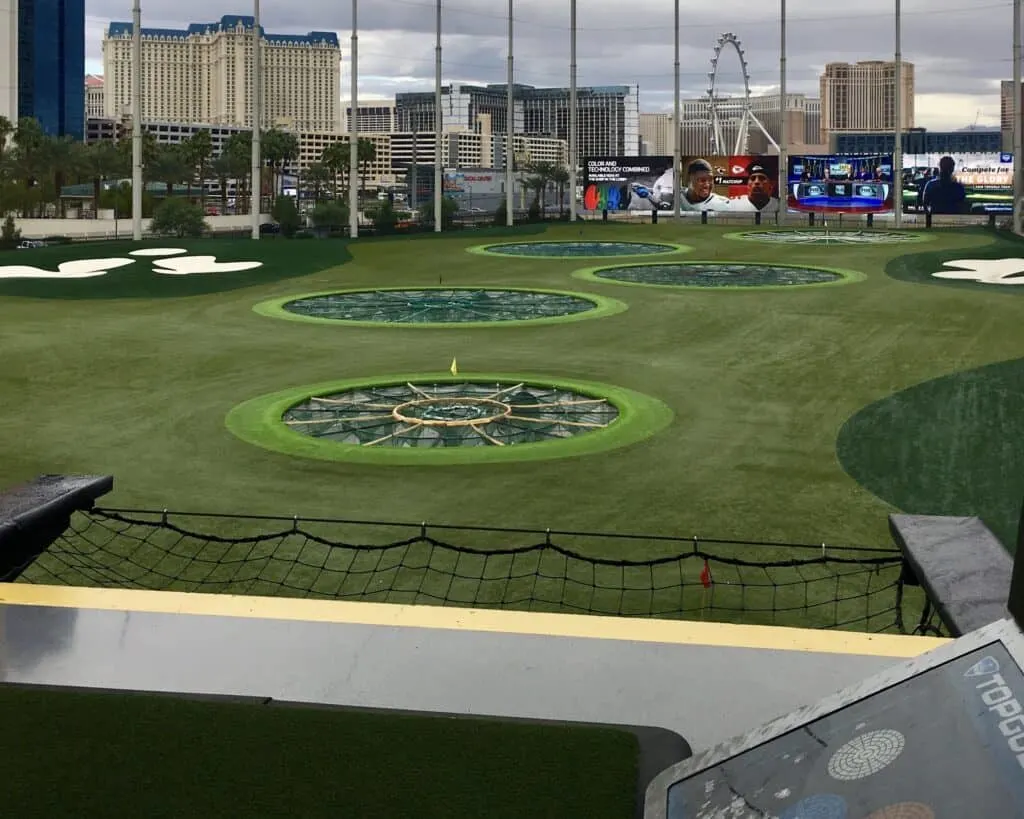 Upgrade Your Pool: While Park MGM's pool is adequate, it lacks the grandeur of both Mandalay Bay and MGM Grand's sprawling complexes nearby.
Fortunately, you can use those resort's pools if you rent a cabana online in advance.
It'll cost you a few bucks, but "pool people" will find the expenditure worthwhile.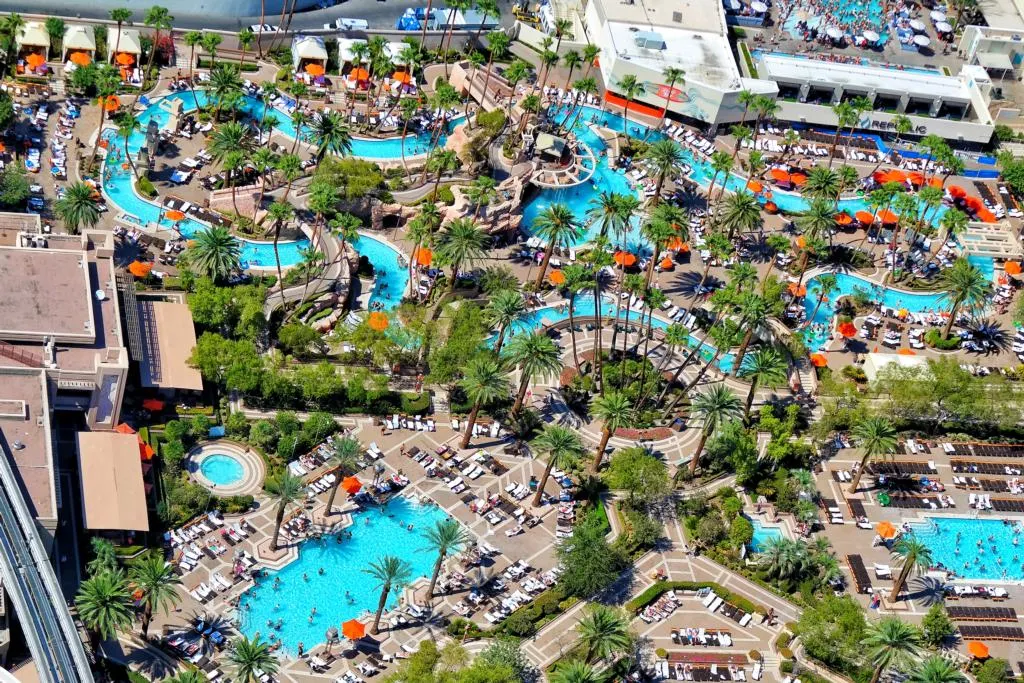 While Excalibur is easily walkable, I'd recommend catching the free tram from Excalibur to Luxor. The elevated tram also connects to Mandalay Bay.
For those that love museums and educational attractions, I'd recommend checking out both Titanic: The Artifact Exhibition (which features artifacts recovered from the wreck site) and Bodies… The Exhibition (which showcases real human specimens) at Luxor.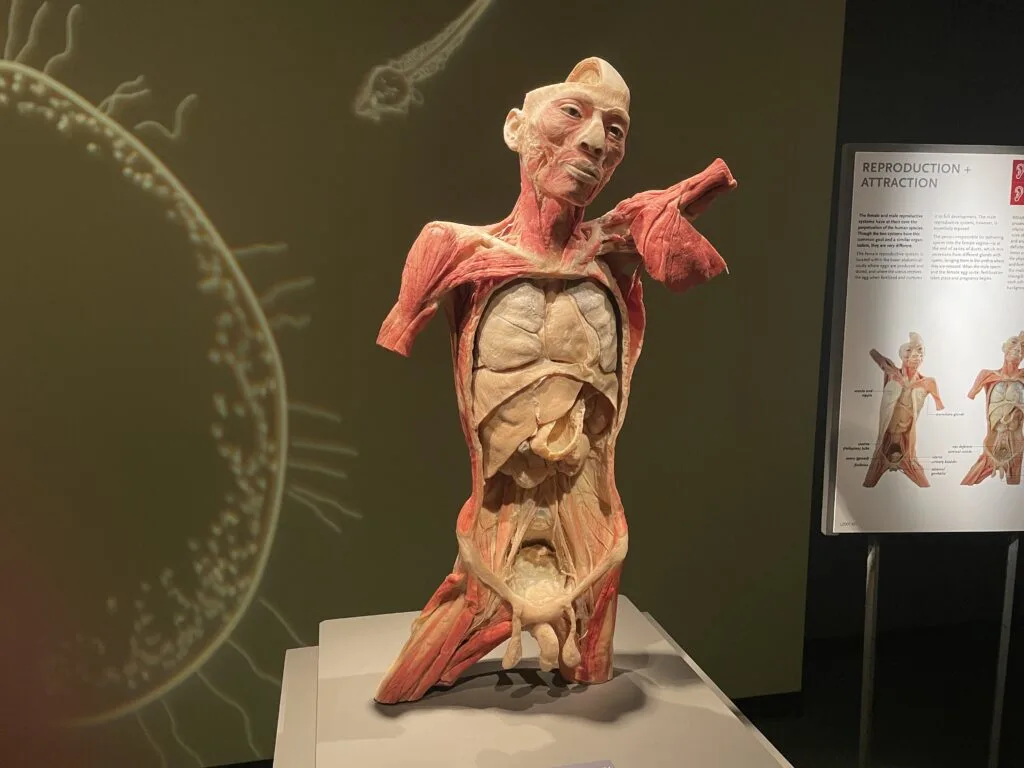 Visit Bellagio and Crystals: There is also a free tram that connects Park MGM to Aria, Bellagio, and the Shops at Crystals.
At Bellagio, ensure you check out their free attractions like the Fountains of Bellagio and their seasonal conservatory, which is always a stunner.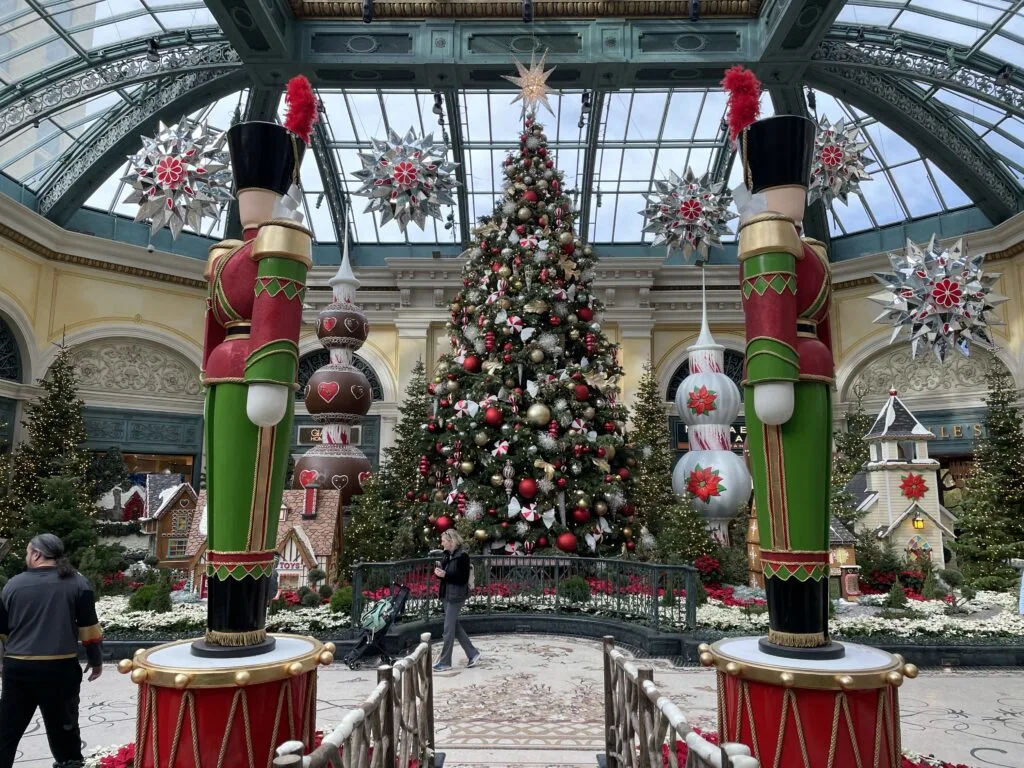 While Crystals offers numerous upscale shopping options, I'd recommend scoping out some of the museum-like attractions that include Immersive Van Gogh, Barbie: A Cultural Icon, and Princess Diana: A Tribute Exhibition.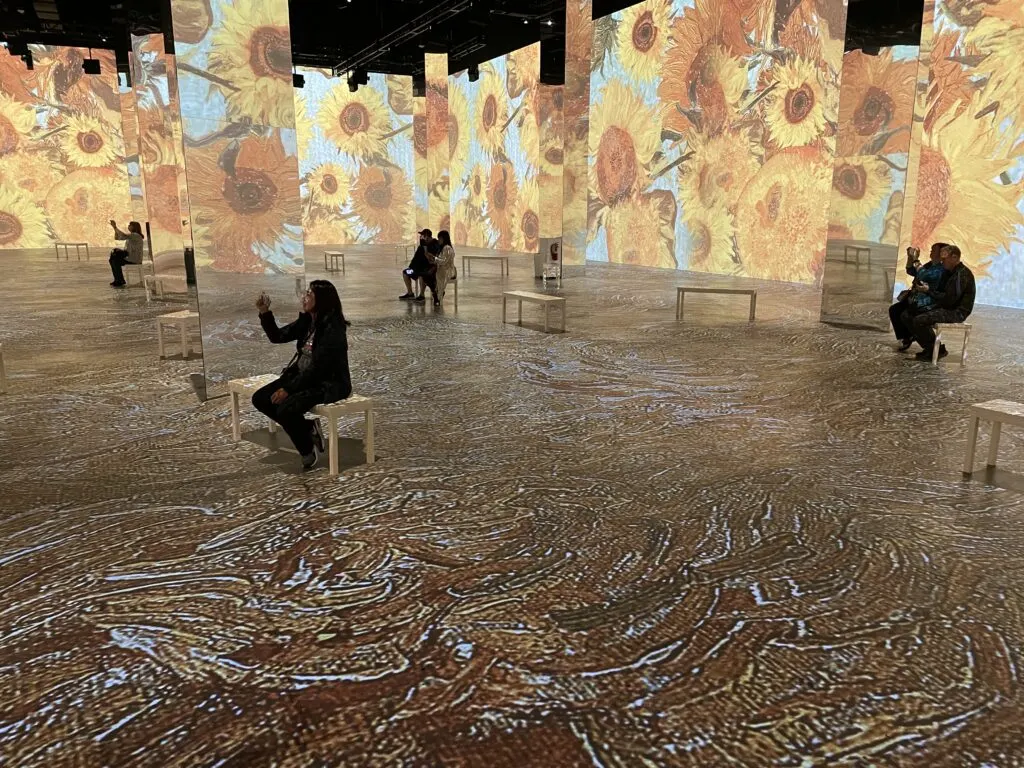 Hopefully, I was able to help you identify some things to do at Park MGM that'll work for your itinerary and budget.
Ultimately, Park MGM is a great resort for those that wish to gamble smoke-free, eat a variety of Italian fare, and enjoy big-name acts at both Dolby Live and T-Mobile Arena.
The resort is also in a fantastic location and within walking distance of numerous resorts on the south end of the Las Vegas Strip.
Need more itinerary inspiration? Check out my rundown of things to do on the Strip, which is broken down by resort.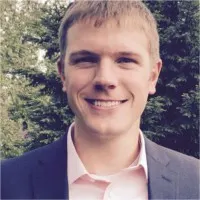 I'm a former software salesman turned Vegas aficionado. While the craps table is my preferred habitat, I pull myself away to explore new attractions, shows, restaurants, and outdoor activities around Las Vegas with the intent of sharing my experiences.
Ultimately, I just want to help folks plan a better trip and save a few bucks in the process.