Key Points:
Springs Preserve is best described as a collection of different attractions (appealing to both kids and adults packaged into one location & price.
I most enjoyed The Nevada State Museum, Origen Museum, WaterWorks, and Boomtown 1905 – All of which were captivating.
Springs Preserve is a spectacular value, provided you're interested in the attractions within.
Oftentimes overlooked by tourists, Springs Preserve is a collection of diverse attractions packaged together as one located a short drive from the Strip and downtown.
A prime candidate for those looking for things to do with kids in Las Vegas, Springs Preserve offers museum attractions, a playground, a butterfly habitat, gardens, a splash pad, and a recreated historic city that's able to be explored.
I thought it would be fun to stop by with the intent of sharing my experience, and the vast amount of things to do at Springs Preserve, with you!
Springs Preserve Cost
Tickets to Springs Preserve can be purchased here and cost $18.95 for non-residents, and kids get in for $10.95.
Nevada Residents get in for a discounted rate of $9.95 (kids are $4.95).
What's cool is that every activity detailed below is included in the cost of admission! A solid value.
Things To Do at Springs Preserve
Butterfly Habitat
Among the more popular activities at Springs Preserve is the butterfly habitat, which drew quite a crowd.
After waiting in a short line, I was escorted into the tent, which was filled with plant life and a number of butterflies.
While it was certainly cool, I was a tad underwhelmed by how few butterflies were inside. It just felt sparse.
Regardless, I was able to catch a few fun pictures!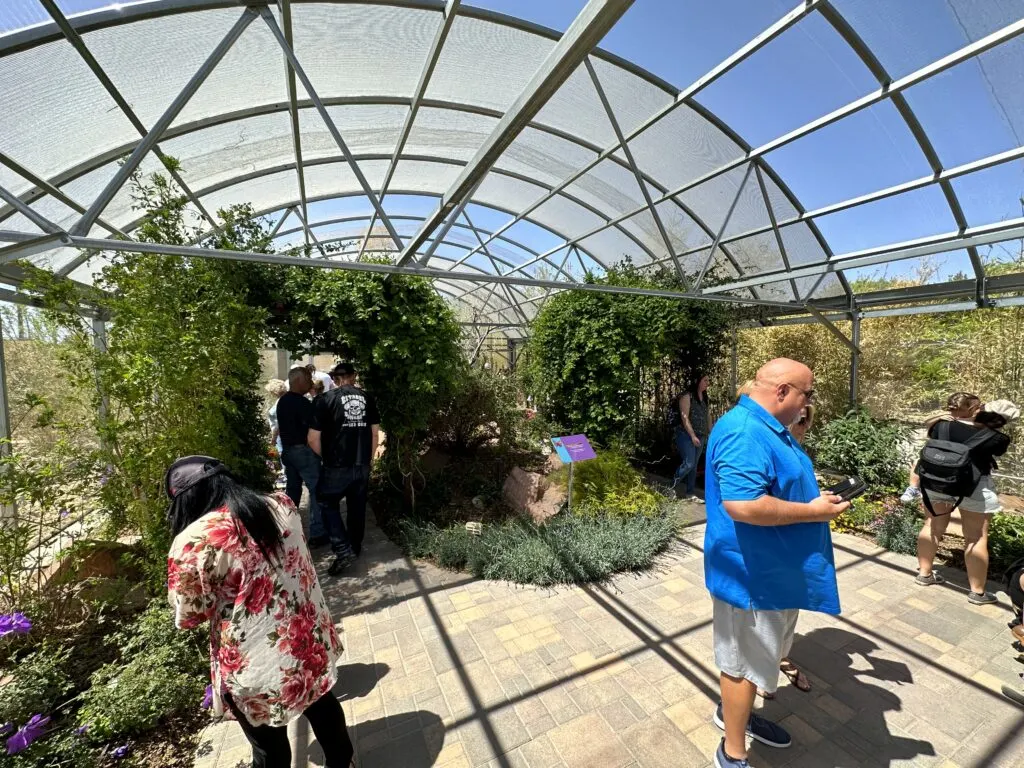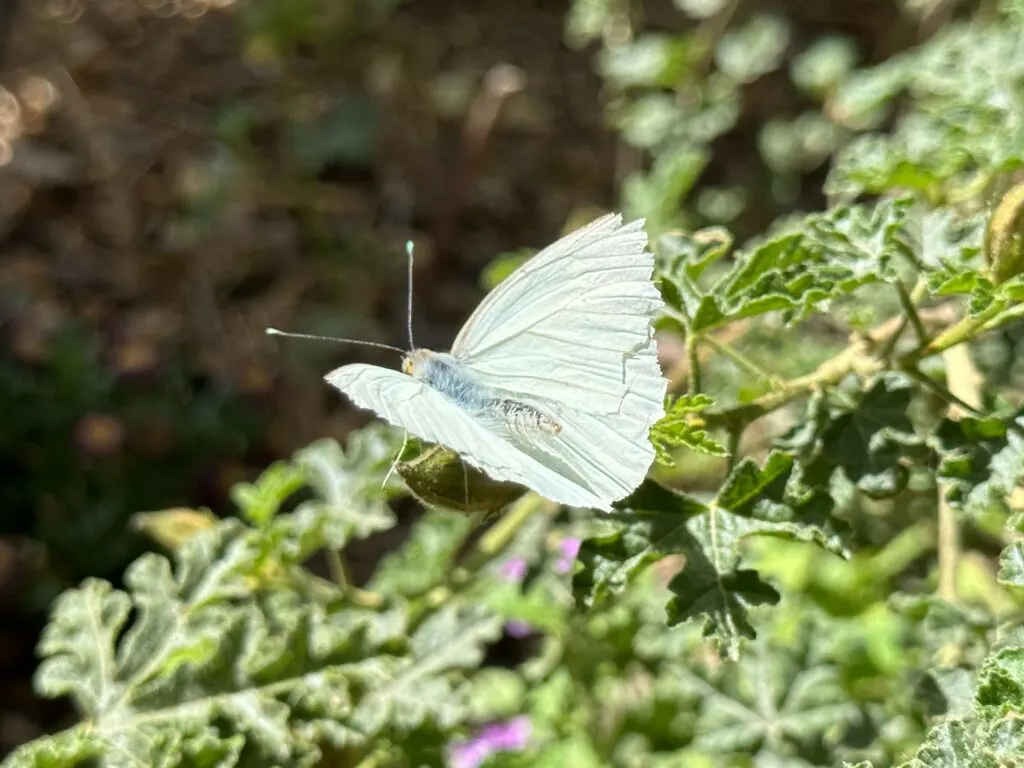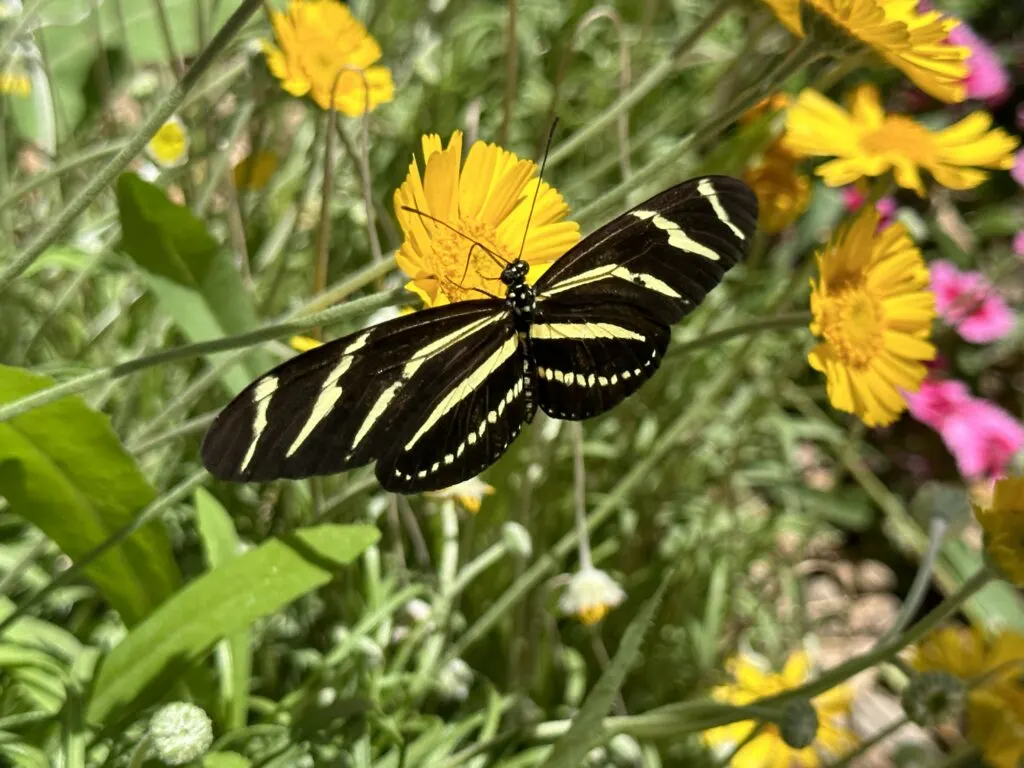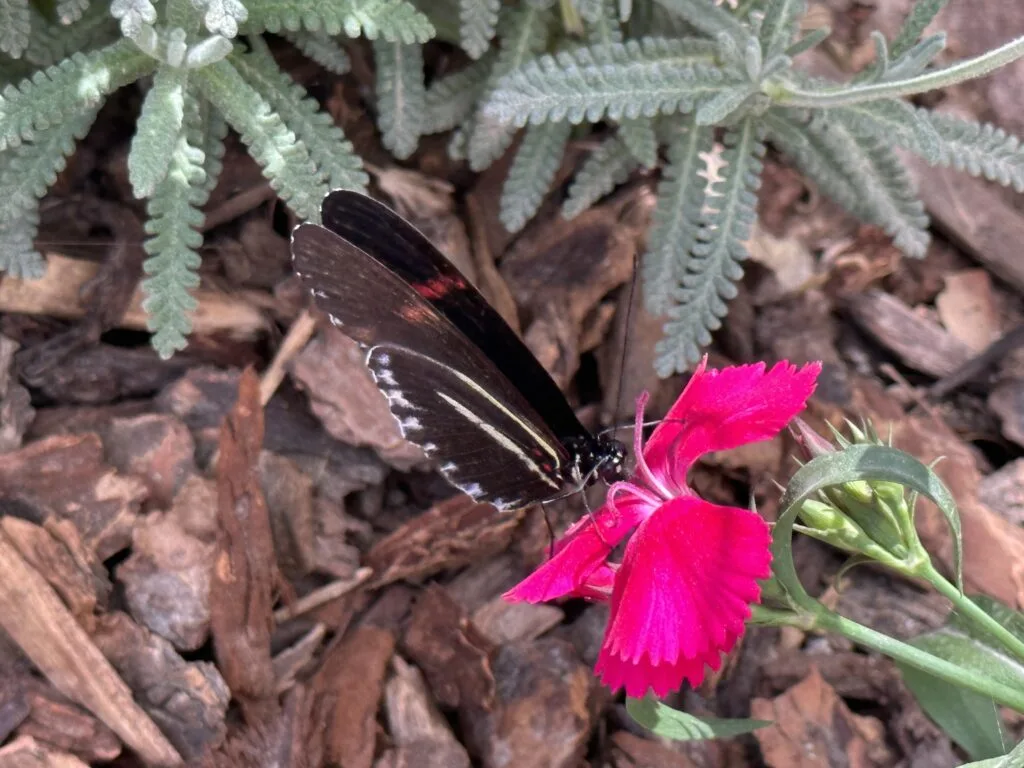 Gardens
Just outside the butterfly habitat at Springs Preserve is their botanical garden, which is home to thousands of desert plants.
My Favorite section was "Cactus Alley", which includes plants from the Mojave Desert, Central Mexico, and South America among other locations. Many of which looked like the stereotypical cacti depicted in old Westerns.
While I really enjoyed strolling through this portion of Springs Preserve, I'd recommend hitting it right away in the morning during warmer seasons… It was toasty!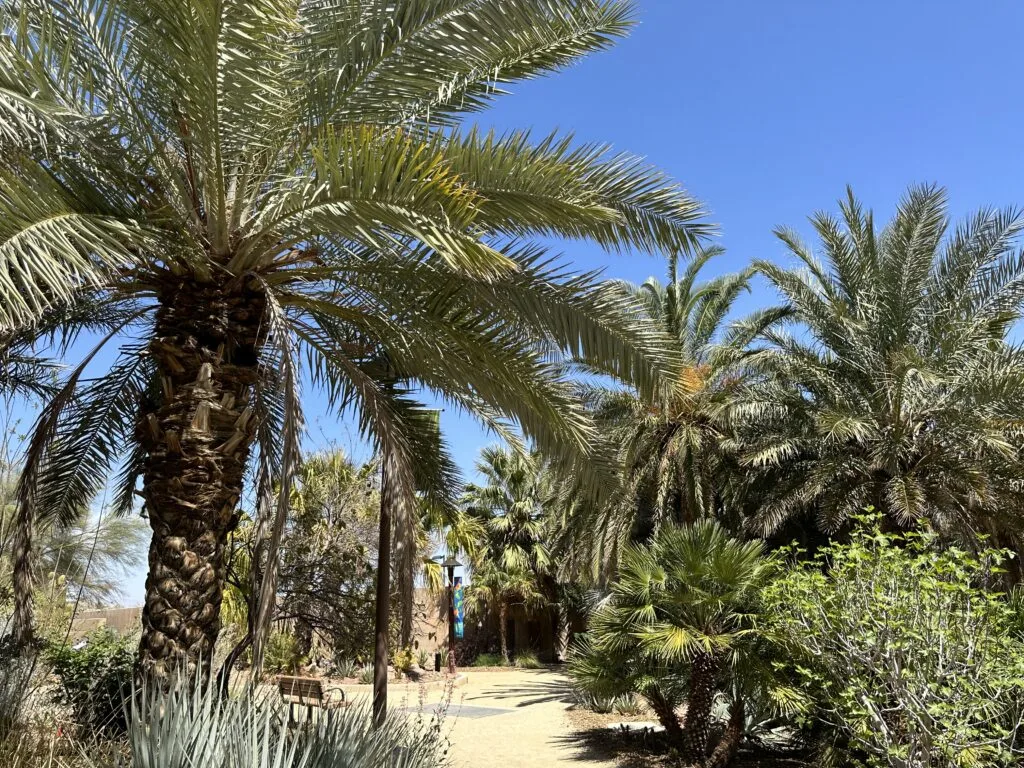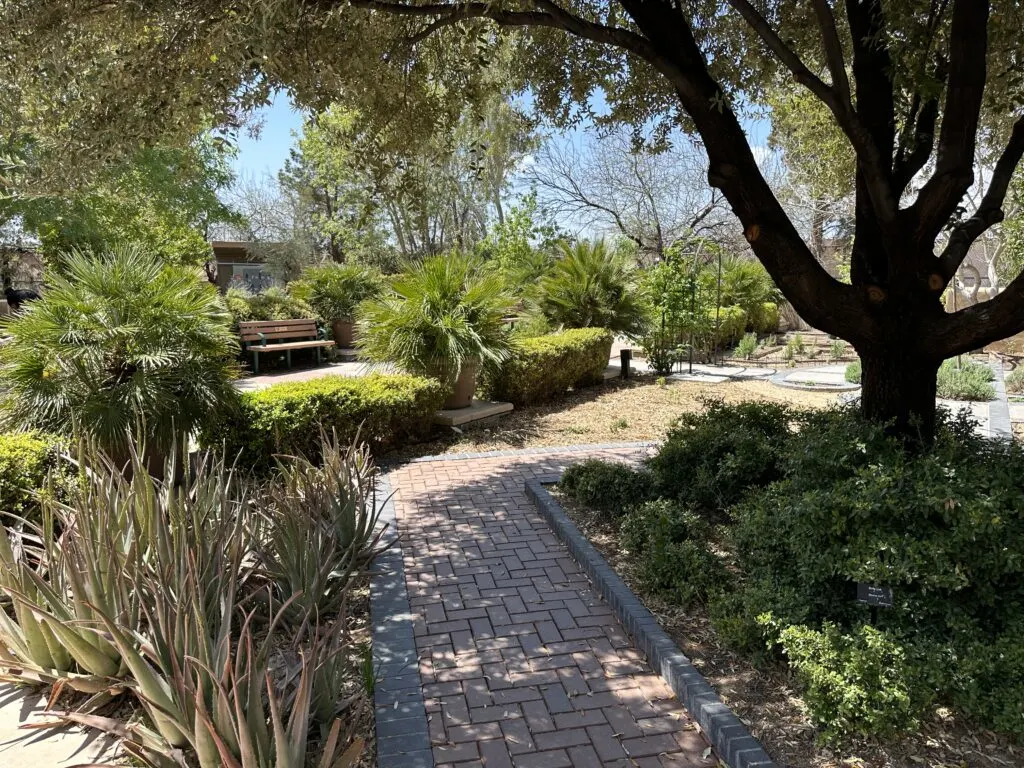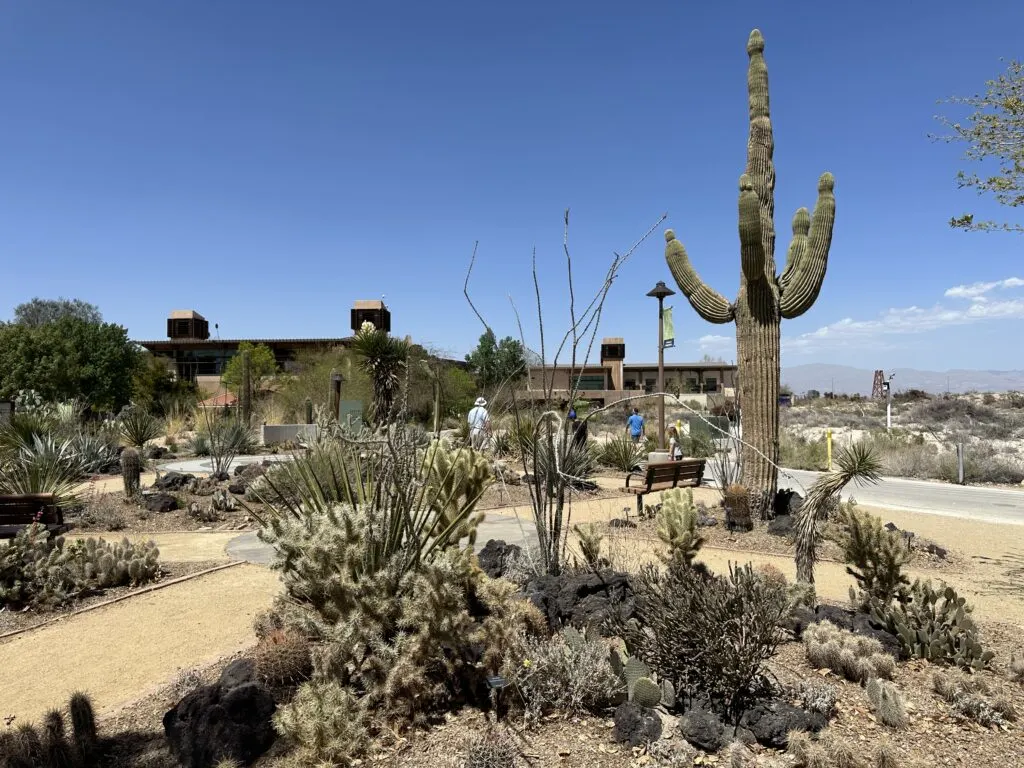 Splash Pad
While it was under construction during my visit, Springs Preserve is home to a splash pad that could serve as the perfect activity for kids (or adults that are young at heart) on a hot day.
Playground
If your kids have energy to burn, stop by the playground which offers obstacles, a rope structure to climb, and slides.
While I can't personally attest to the playground's level of fun, because I'm 37 years old, a herd of kids sure seemed to be enjoying it.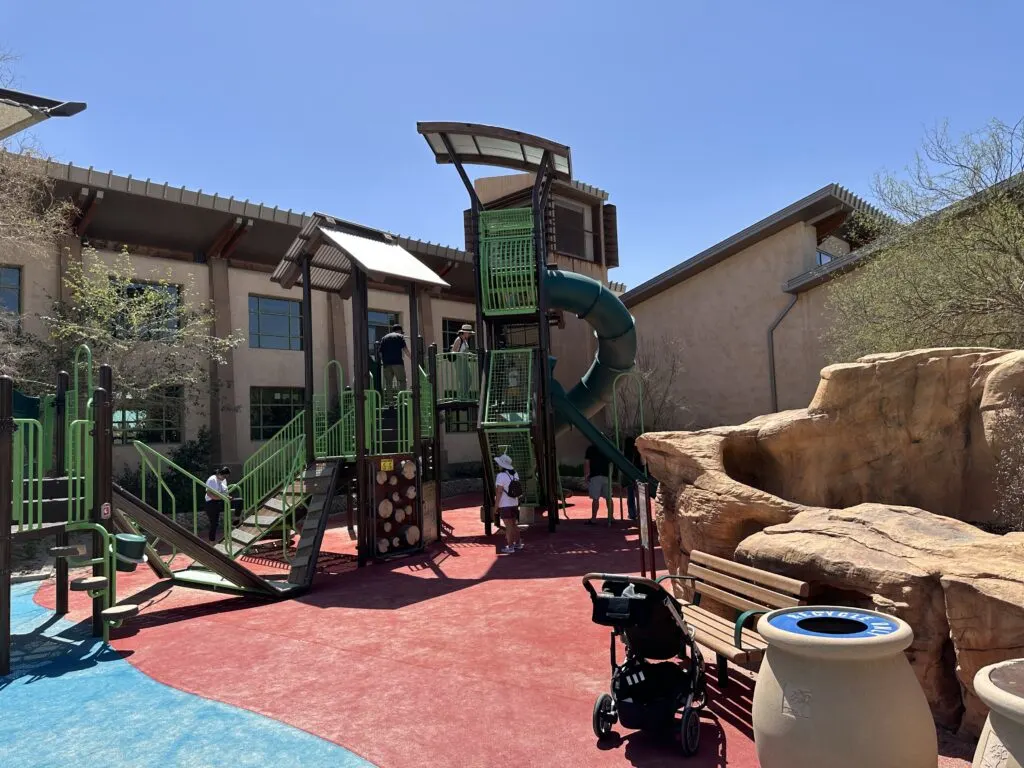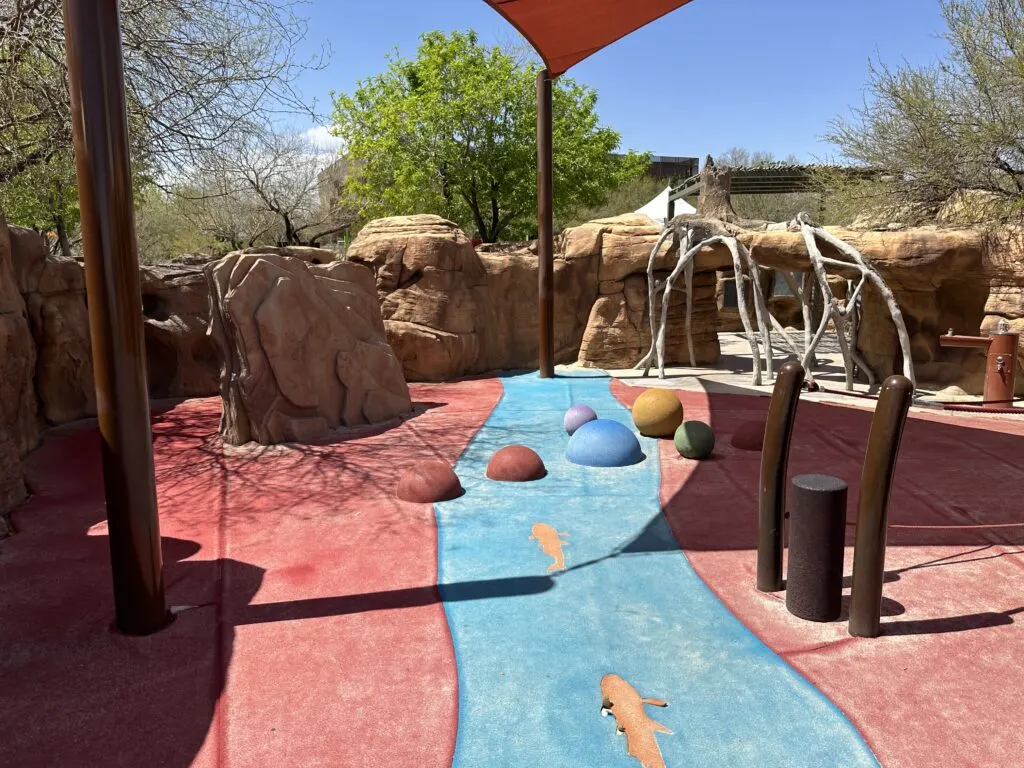 Origen Museum
The Origen Museum educates visitors on a number of topics that include southern Nevada's indigenous past, settlement of the area by people of European descent, population growth over time, how scarce water resources have been used and protected, and how the area developed throughout the 1900s which includes the construction of the Hoover Dam.
Outside, there are a number of creatures on display that include lizards, tortoises, foxes, and rabbits among others.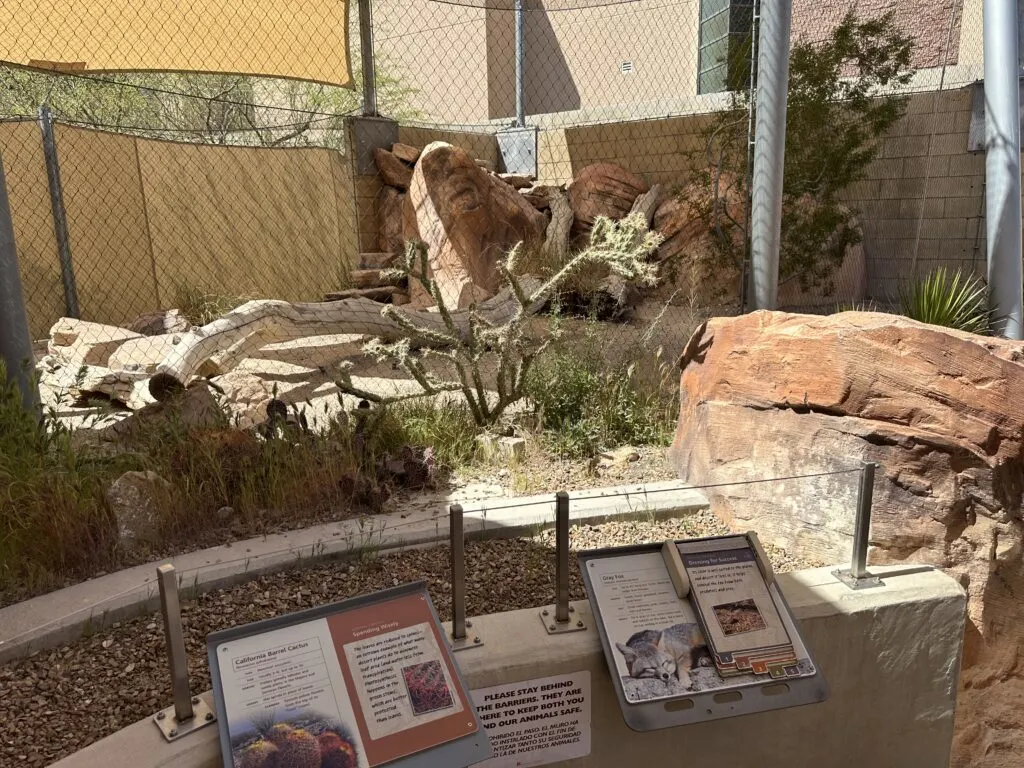 In addition to animals, there are also mock-ups of traditional Patayan and Paiute housing, paying tribute to the area's indigenous past.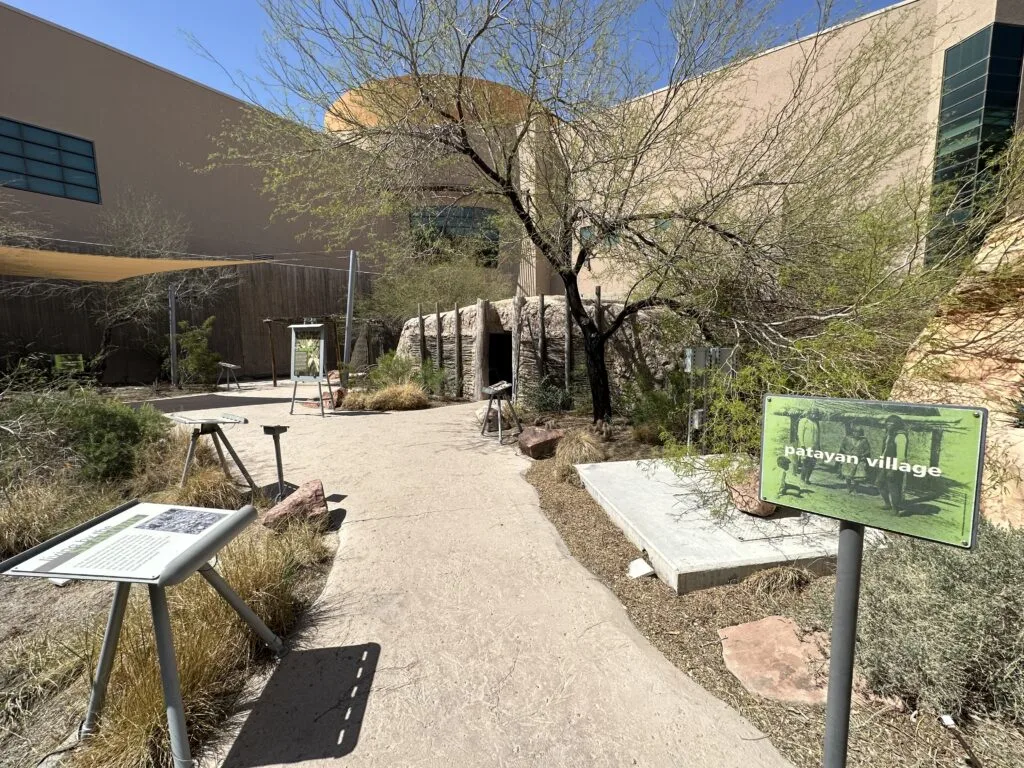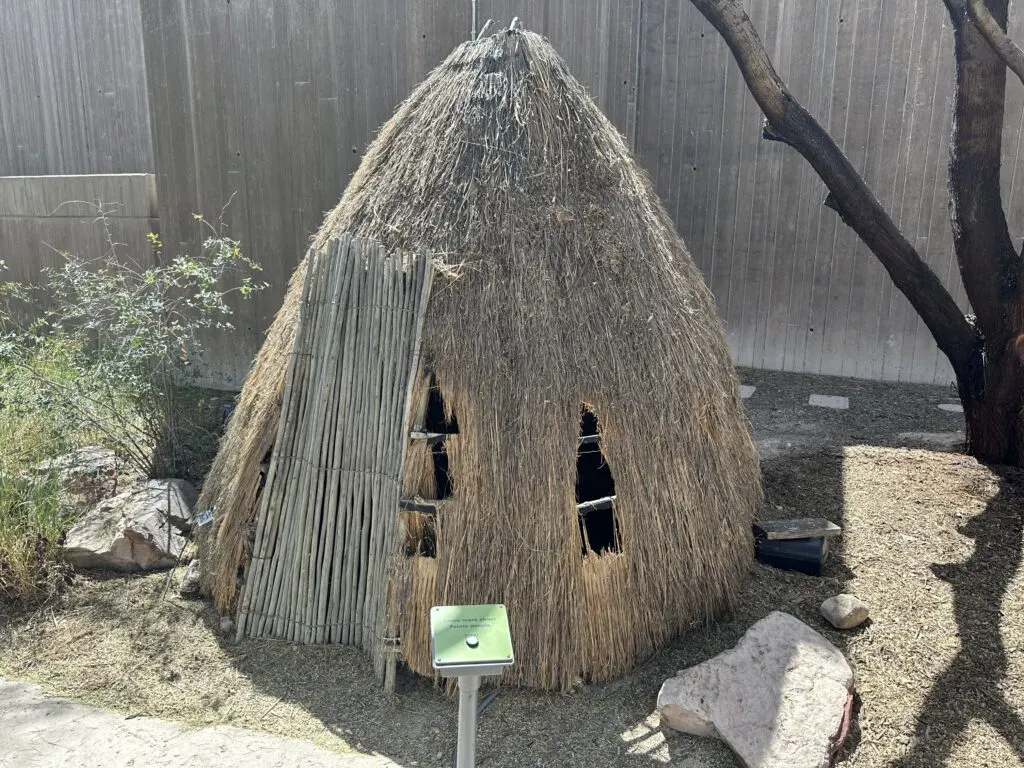 Nevada State Museum
A separate museum experience, the Nevada State Museum highlights key phases of the state's history that include prehistoric times, the geology of the area, Nevada's indigenous peoples, the area's mining boom, atomic testing, and Las Vegas' transition to the city of entertainment.
I personally thought the Nevada State Museum was visually stimulating, educational, and well done – It was one of my favorite stops at Springs Preserve.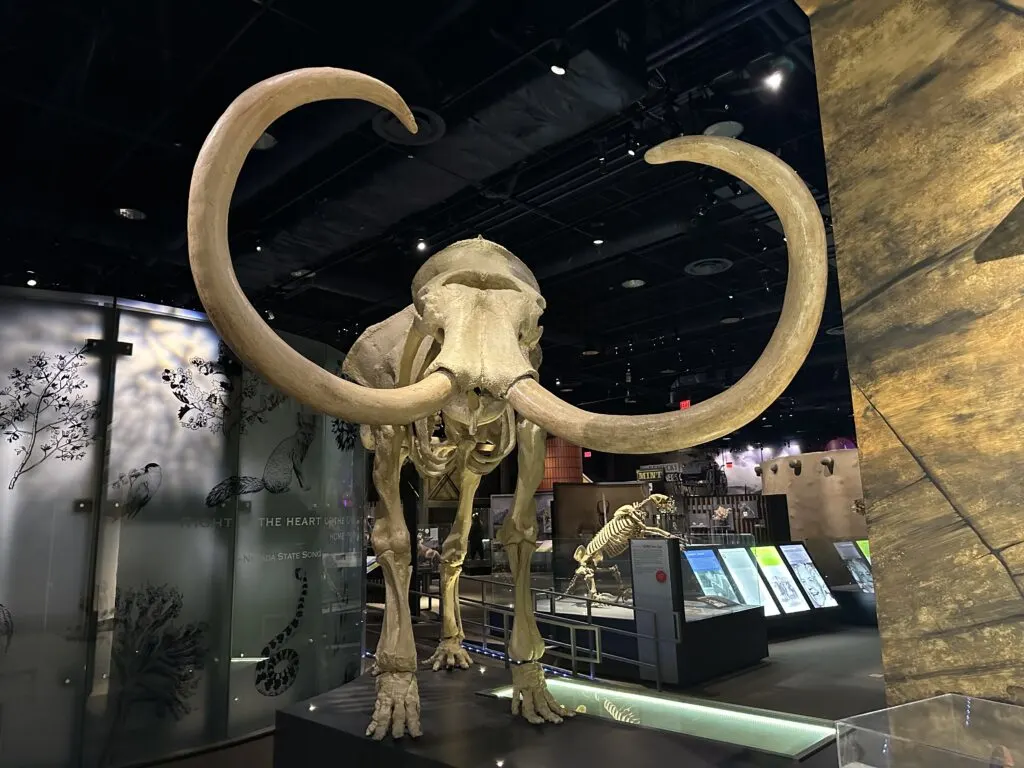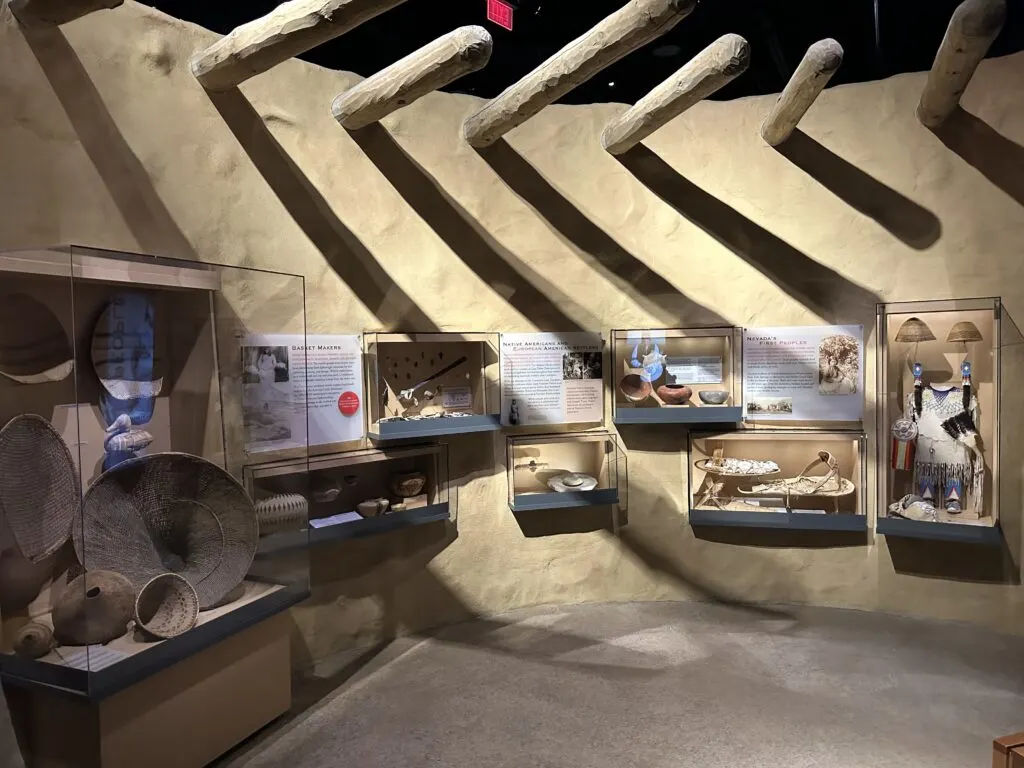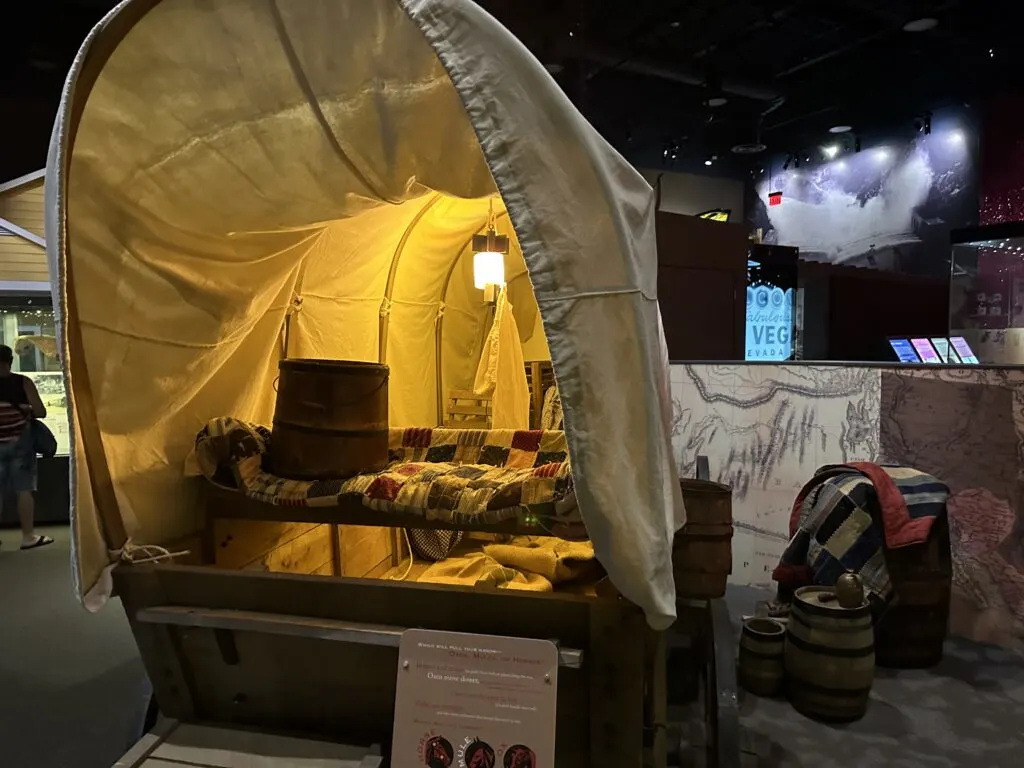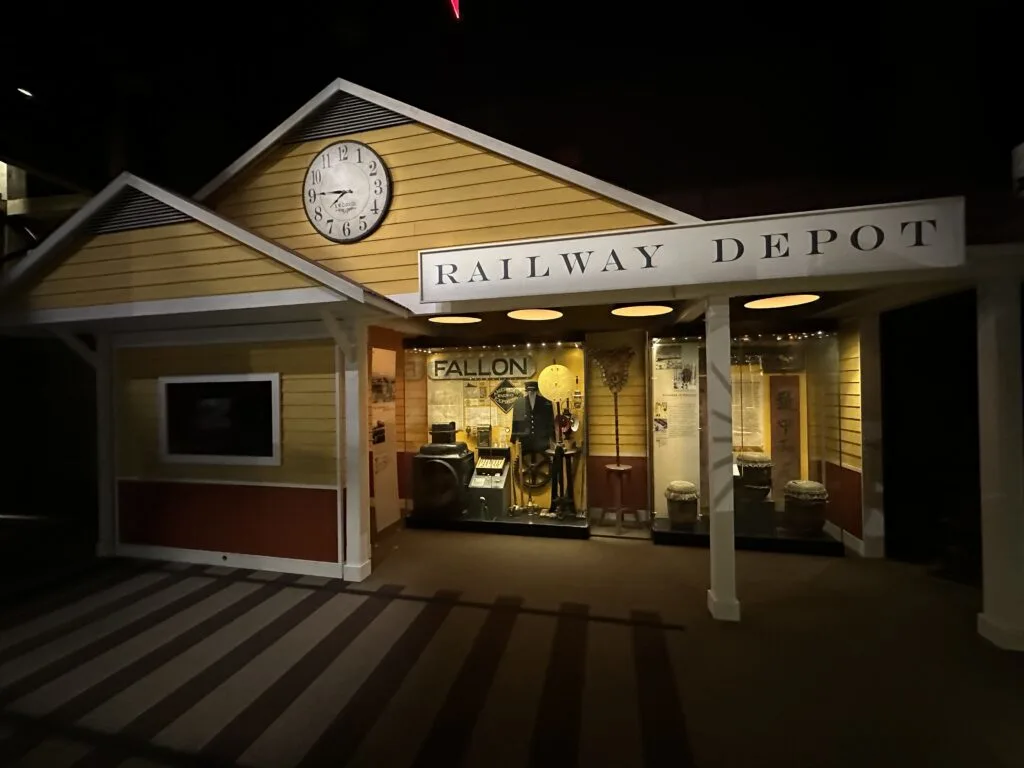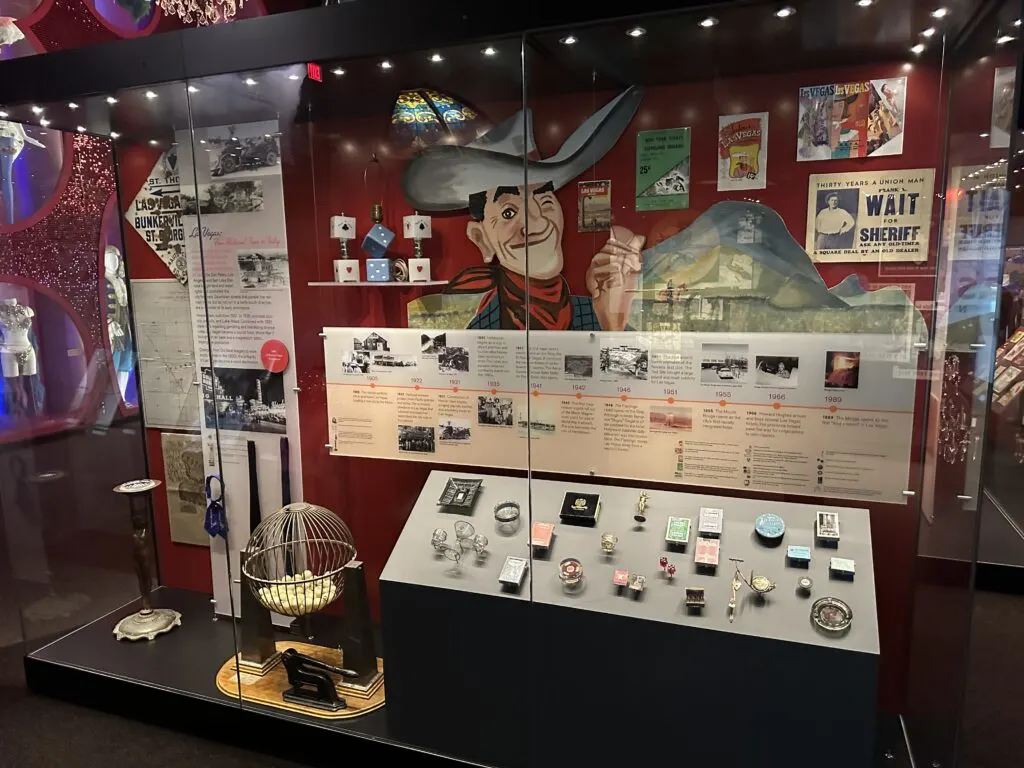 My favorite item at the Nevada State Museum was this aerial photograph of the Las Vegas Strip taken on December 5th, 1977.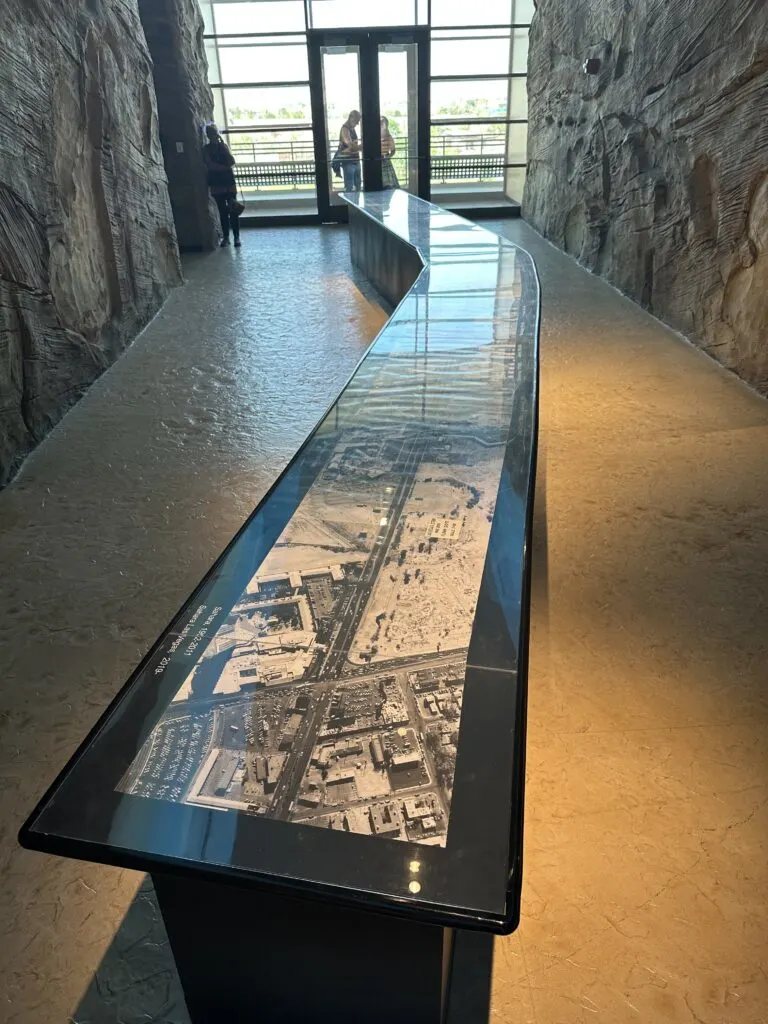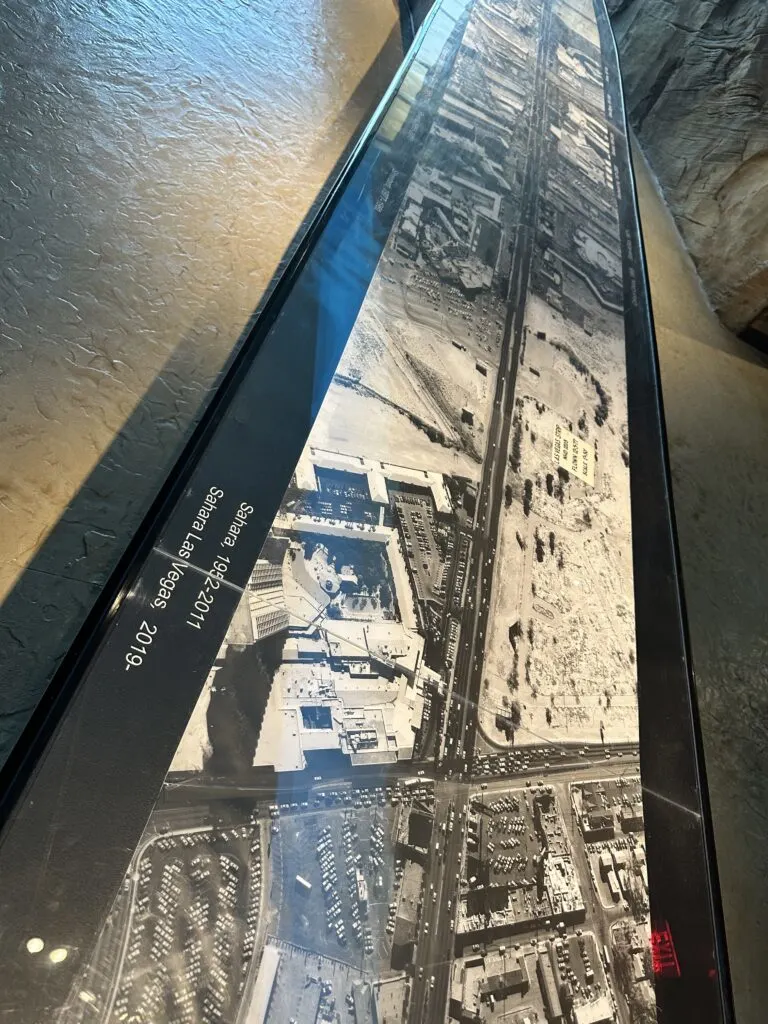 WaterWorks
Located inside an actual municipal water pumping station, WaterWorks aims to educate the public on how water moves from Lake Mead to your faucet.
Exhibits dig into interesting topics like the infrastructure that needed to be built to get water from source to tap, the Colorado River watershed, how water is treated, and how it's returned to Lake Mead after use.
WaterWorks is especially interesting considering Lake Mead's current low level.
Boomtown 1905
Easily my favorite thing to explore at Springs Preserve, Boomtown 1905 is a re-created town center that educates visitors on the early 1900s in southern Nevada.
Boomtown 1905 features businesses like a mercantile exchange, a bank, a train depot, and a saloon, in addition to residential homes. Guests are invited to walk right into each building, which are staged to look like they would when in use. Informational placards are everywhere, and I learned quite a bit.
Legitimately cool.
See Also: If you liked Boomtown 1905, you'll love Heritage Street at the Clark County Museum!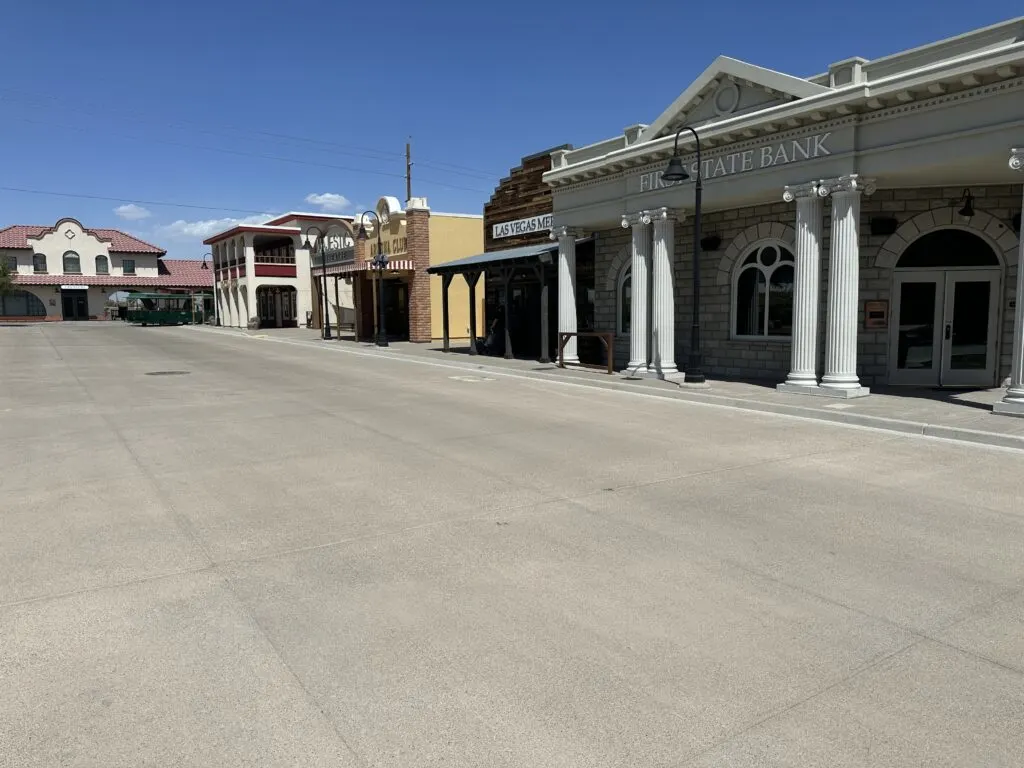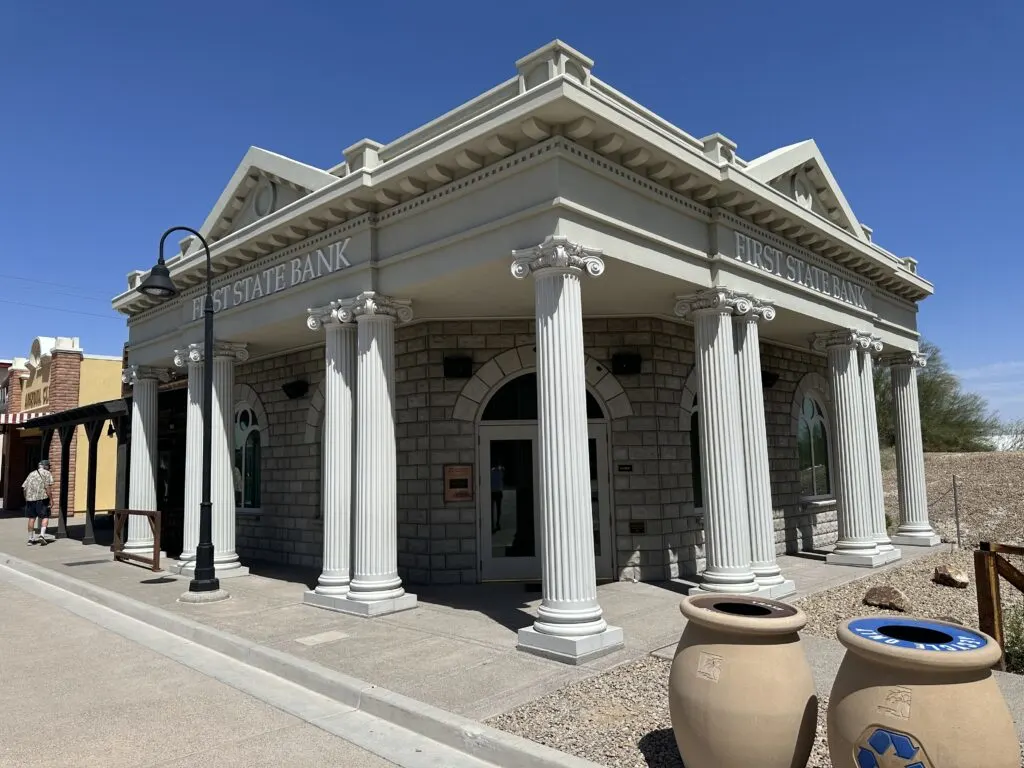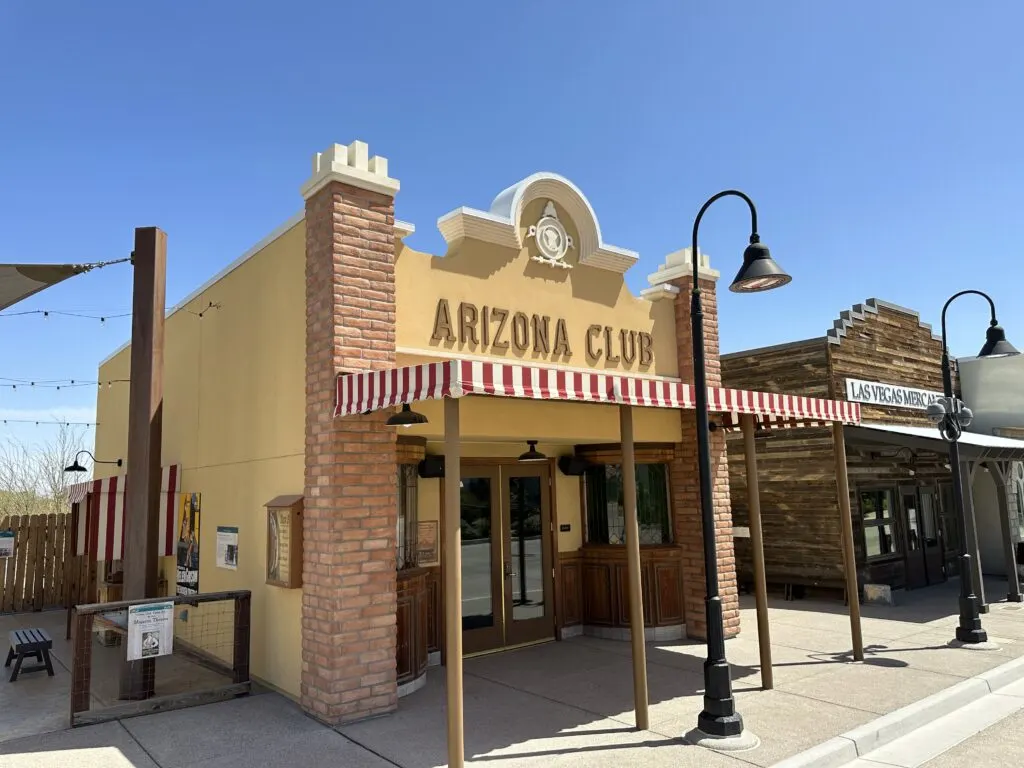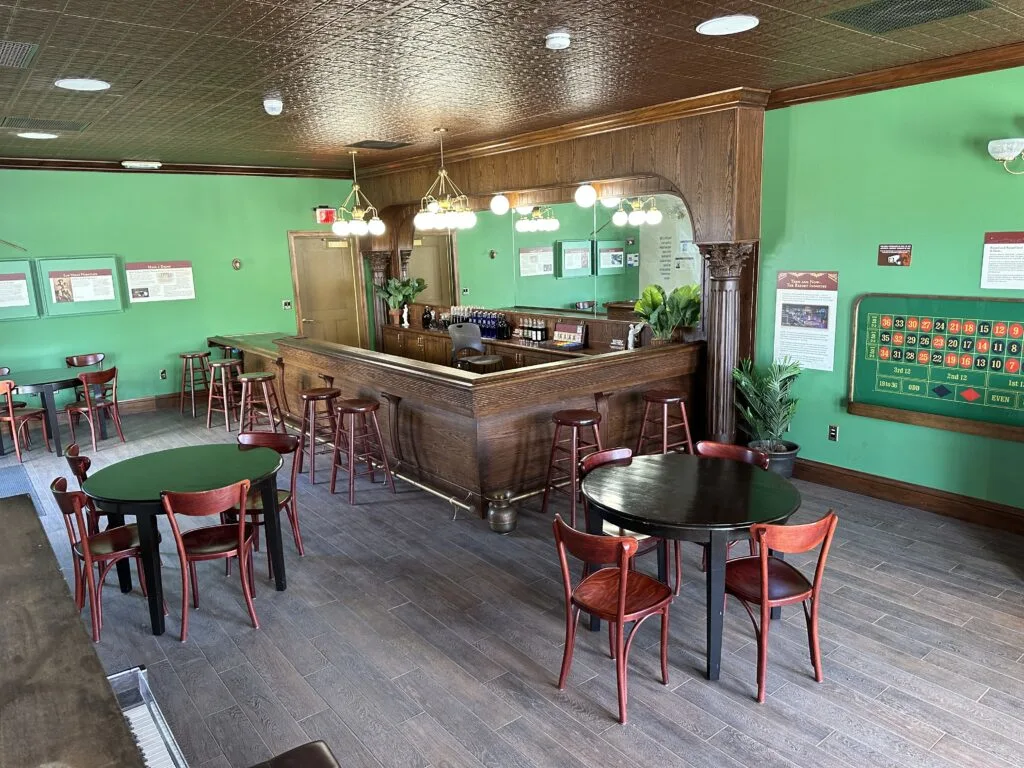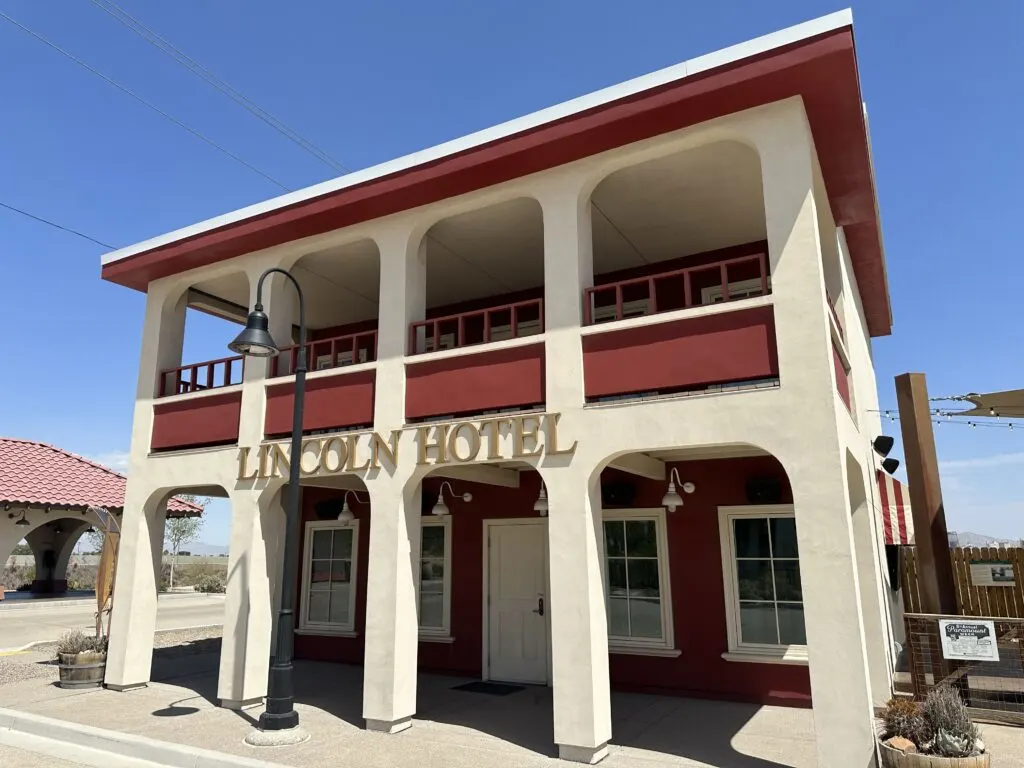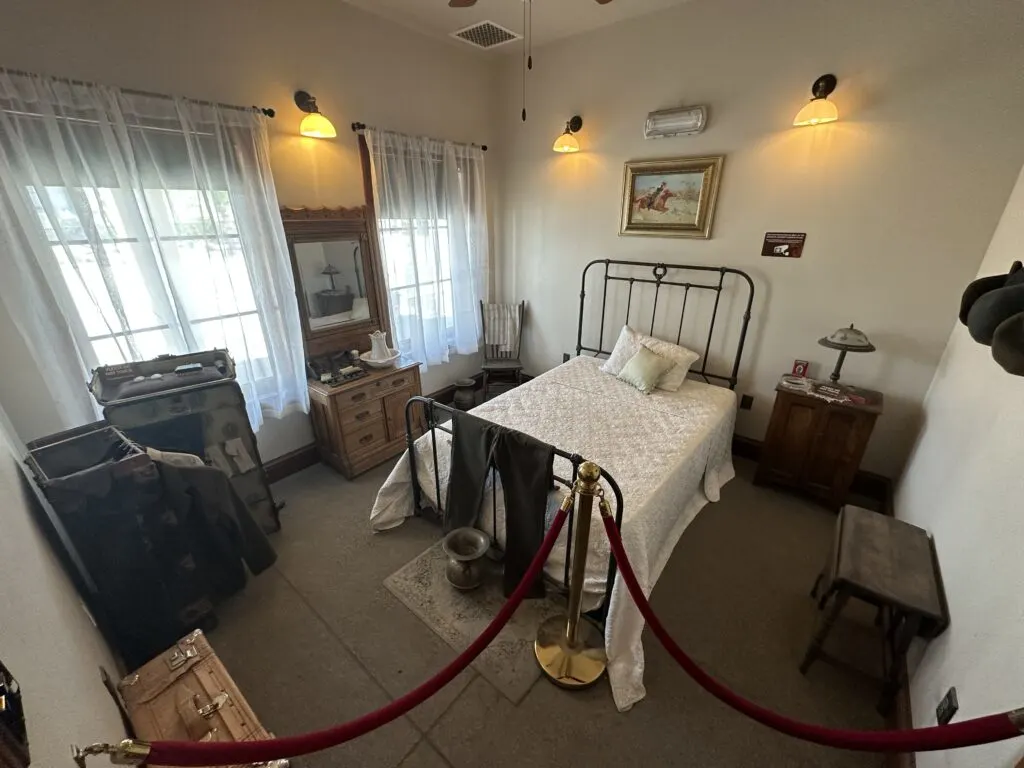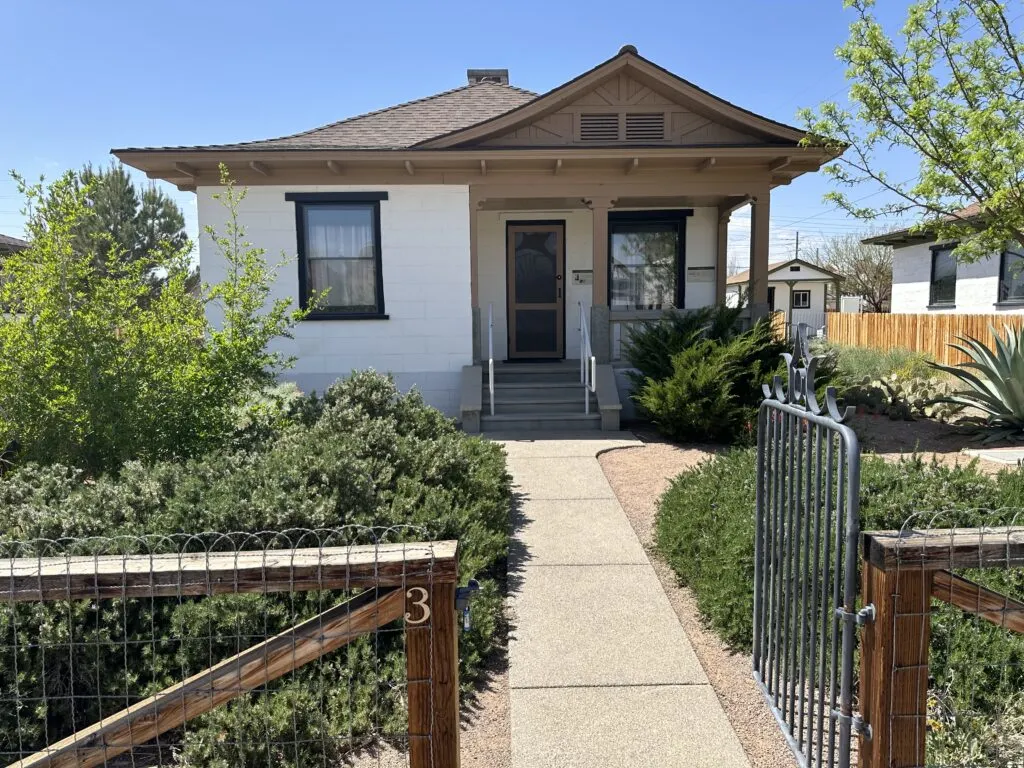 Free Train
Notably, there's a free train that connects the above attractions and picks up every 15 minutes or so.
While I took the train a couple of times, I also leveraged the desert walking trails to get from attraction to attraction, which is a fun way to get around provided it isn't too hot.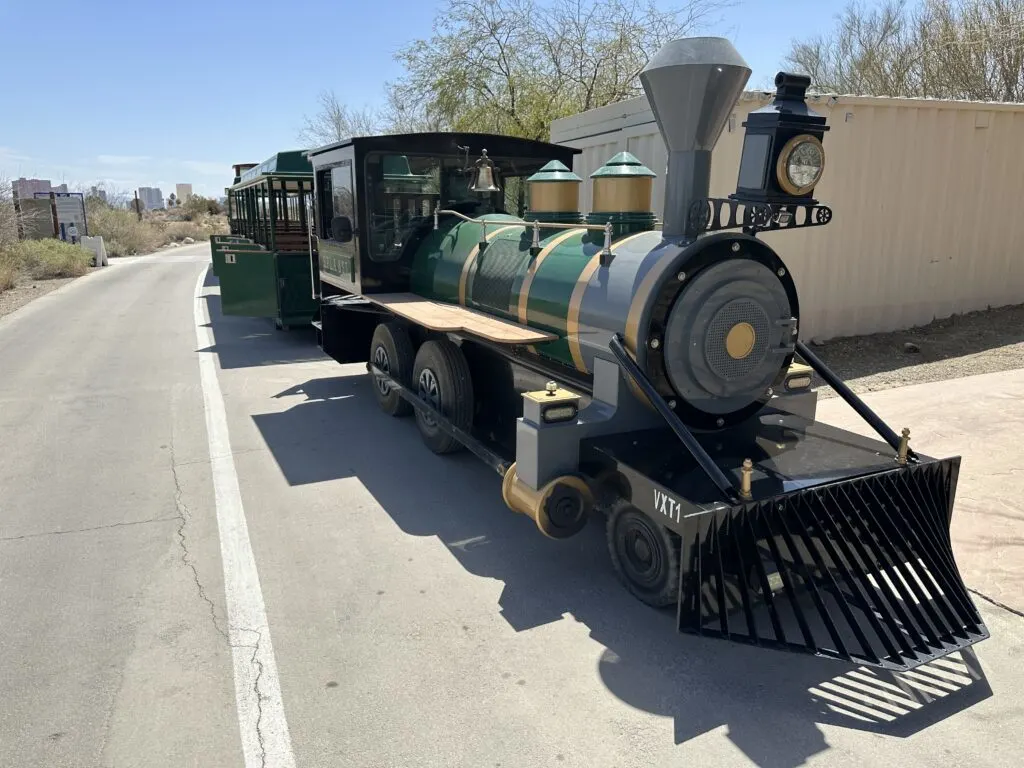 One Word of Warning
Things Can Get Toasty
It's no fault of the attraction, but outdoor attractions can get HOT during the day. I'd recommend knocking out the outdoor stuff first thing in the morning so that you can enjoy the indoor attractions during peak heat.
The Verdict: Is Springs Preserve Worth Visiting?
I'm actually disappointed in myself for waiting this long to visit. For the price paid, Springs Preserve is an absurd value, assuming you're interested in a number of the attractions.
Offering a diverse set of things to do for one price, there's likely something for everyone, and this should be an itinerary candidate for anyone coming to Las Vegas with kids.
What I personally enjoyed most were the museum attractions. The Nevada State Museum, Origen Museum, WaterWorks, and Boomtown 1905 were all engaging, educational, and genuinely entertaining.
While not everyone comes to Las Vegas to learn, those that are interested in the history of the area are certain to enjoy a visit.
Ultimately, I think you'll know from my review, and photos, whether or not Springs Preserve is worth visiting during your trip. It's one of those things you're either into or you're not.
As for me, I enjoyed it and will be back.
Related Articles & Reviews: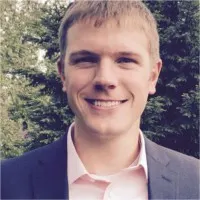 I'm a former software salesman turned Vegas aficionado. While the craps table is my preferred habitat, I pull myself away to explore new attractions, shows, restaurants, and outdoor activities around Las Vegas with the intent of sharing my experiences.
Ultimately, I just want to help folks plan a better trip and save a few bucks in the process.