Key Points:
Ethel M's factory tour involves walking down the assembly line and viewing the process through a glass wall.
At the conclusion of the tour, guests are emptied into a stunning chocolate shop stocked with sweets and a coffee counter.
I found exploring the cactus garden to be the most enjoyable part of the experience – Grab a coffee and wander!
One of the more unique free things to explore in Las Vegas, Ethel M's chocolate factory is about a half-hour drive away from resorts on the Strip in nearby Henderson, NV.
In addition to views of Ethel M's kitchen, machinery, and employees at work, the factory serves free samples, has a mouth-watering gift shop, and boasts a 3-acre cactus garden that guests are free to stroll through.
While I'd never been to the factory before, I almost always stop at one of Ethel M's kiosks at the airport before heading home to snag a snack for me, or my daughters. The product is unreal.
I was recently in the neighborhood and decided to swing into the factory to see the operation, peruse the gift shop, and enjoy the gardens.
Of course, I took plenty of pictures of my experience with the intent of sharing them with you here.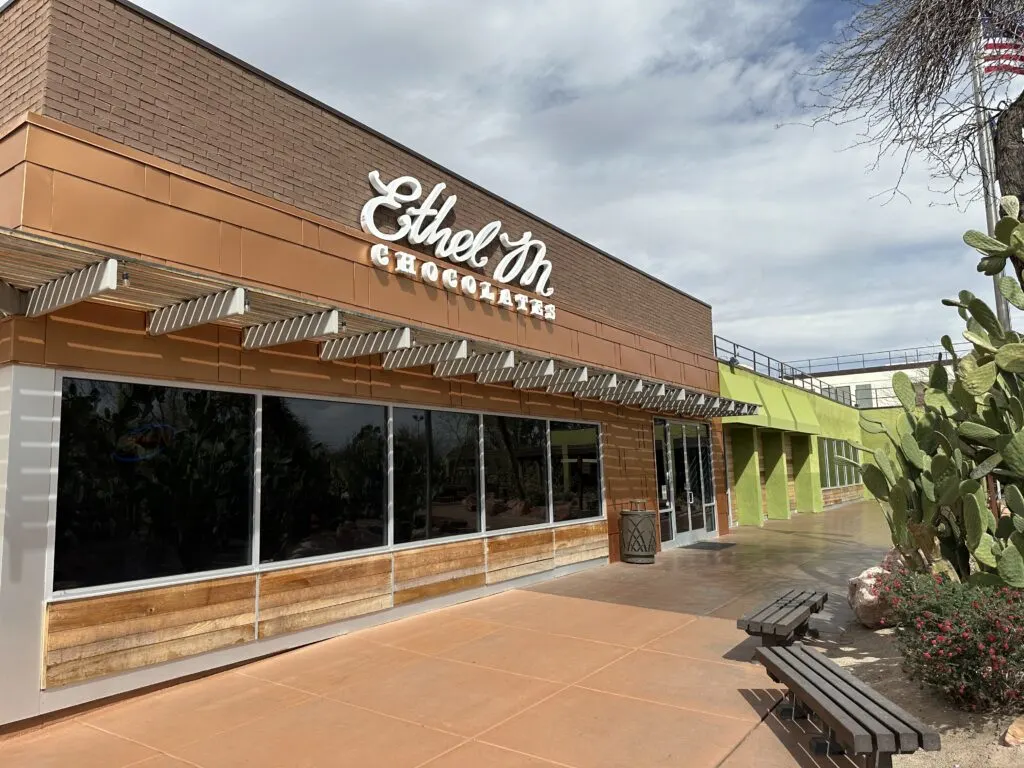 My Ethel M Chocolate Factory Experience
The Chocolate Factory
Upon entering, I was greeted by a cheerful employee who simultaneously handed me a small chocolate sample.
She explained that the factory was active today, and gave a brief explanation of what I would be seeing through the glass wall that served as a portal into Ethel M's production process.
The tour is self-guided, and it was explained that I was welcome to hang out as long as I wanted.
Along the glass wall were helpful snippets of information describing what specific machines did, and what part of the process I was looking at.
Equipment being put to use during my visit included industrial beaters, vacuum mixers, open flame cookers, cooling tables, melting tanks, one-shot depositors (good stuff injectors), a cooling tunnel, and the demoulding and packaging stations.
Essentially, I had the opportunity to see every part of the chocolate creation process right in front of me – A pretty unique opportunity.
In all, the self-guided tour took me about 10-15 minutes to complete, although other guests were certainly taking more time to observe specific processes.
Here are a few pictures I snapped of Ethel M's factory: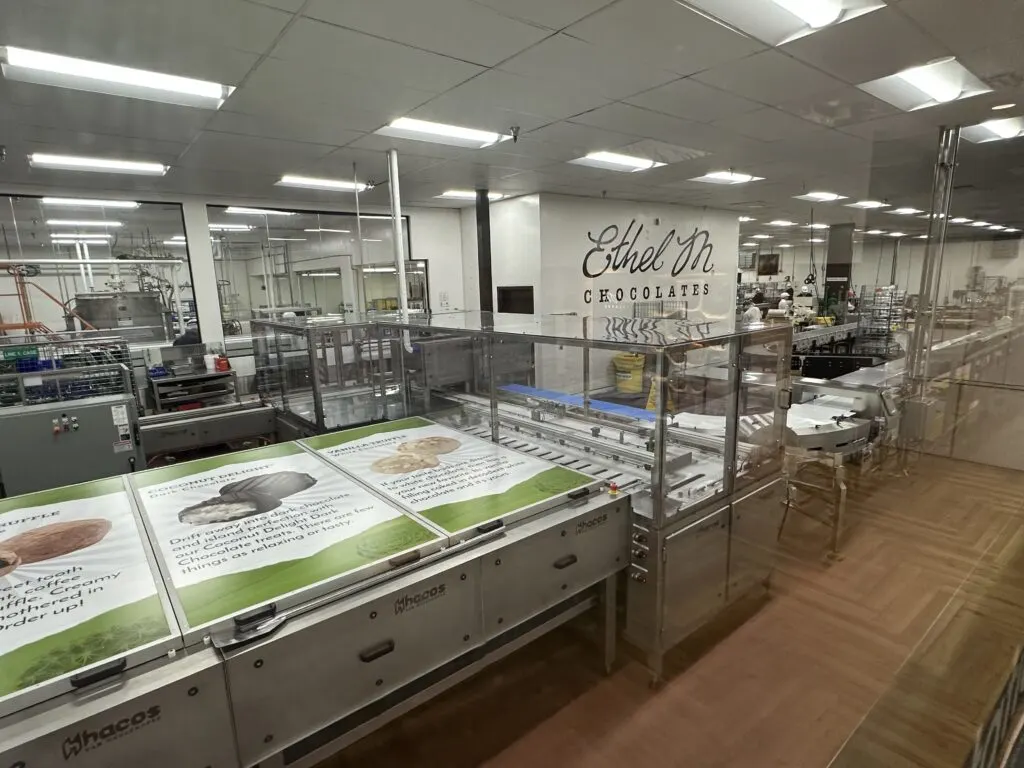 Walking the factory line was a fun diversion, but admittedly, I'm no chocolate aficionado.
Foodie types that are more into baking and high-end chocolates will likely get a little more out of the experience than I did.
With that being said, it was a differentiated experience that brought back memories of my favorite "Mr. Rodgers" episodes (like this one) where he would take viewers into a factory to see how it works.
At the end of the self-guided tour are a giant selfie wall and a gift shop that is as aesthetically pleasing as the products are delicious.
If you're looking to buy souvenirs for folks back home, or for yourself, it'd be tough to beat some high-quality chocolates produced on-site.
In addition to sweet treats, the shop also sells coffee and beverages that can be enjoyed outdoors in their cactus garden.
Unfortunately, for me, I had additional stops to make after Ethel M's factory and it was a hot day. There's no way chocolates would've survived the heat.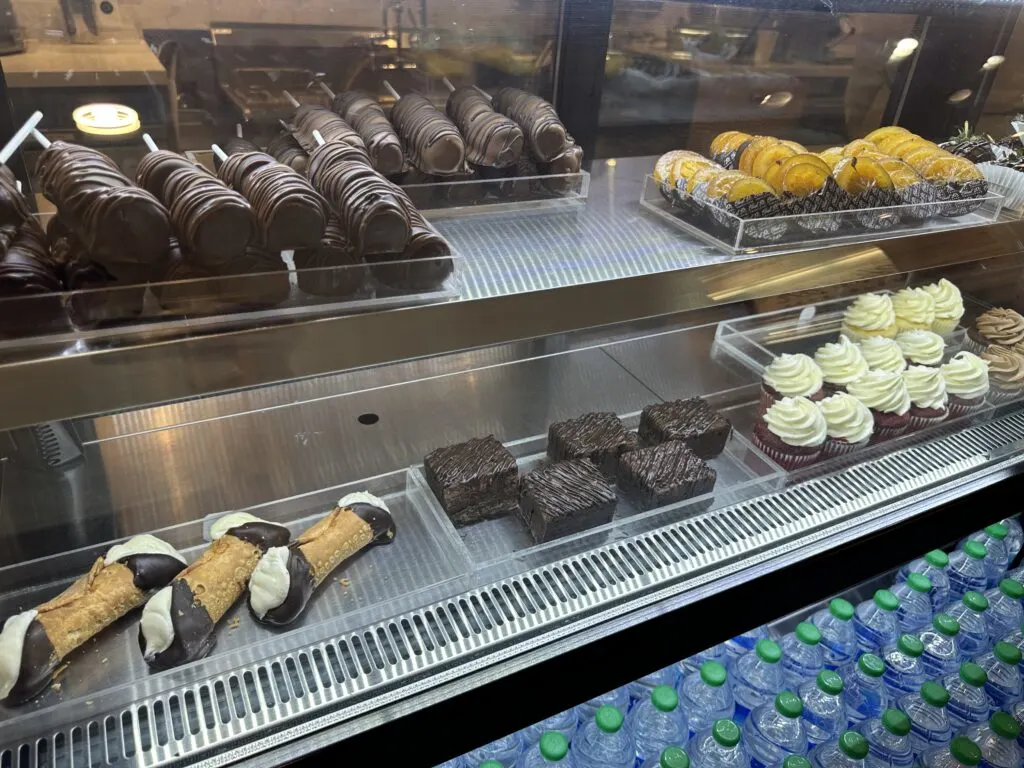 Ethel M's Cactus Garden
Once I wrapped up indoors, I headed out to Ethel M's 3-acre cactus garden which has walking paths, benches, and educational placards describing the various plant life that's present.
Notably, Ethel M gets into the holiday spirit annually, decorating the cactus garden with over 1 million holiday lights. Kids also have the opportunity to meet Santa, and holiday treats and hot chocolate are sold on-site.
If you're looking for things to do during the winter or something to do with the kids, look no further.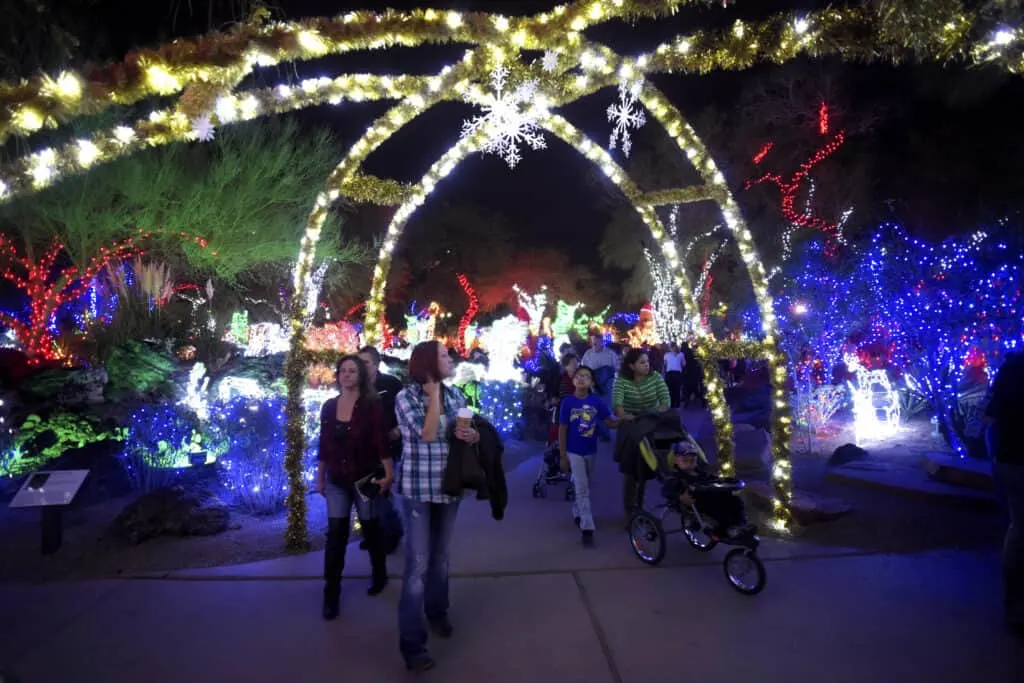 To be frank, I enjoyed wandering the botanical gardens at Ethel M more than the factory and gift shop – It's like a little oasis in the desert.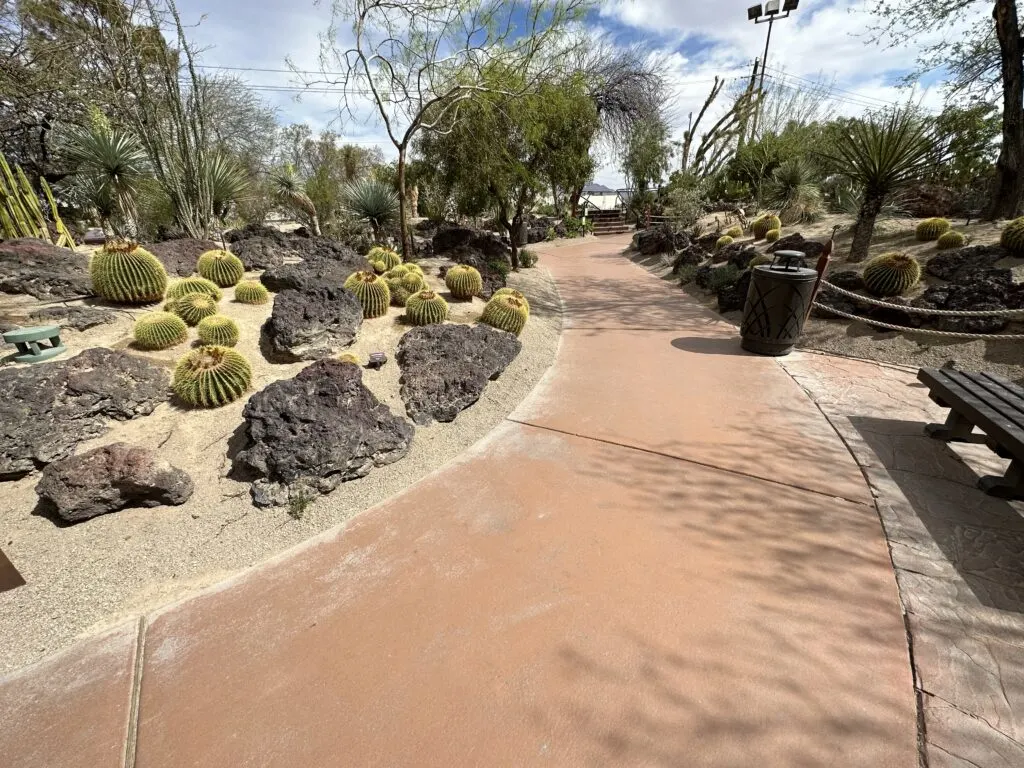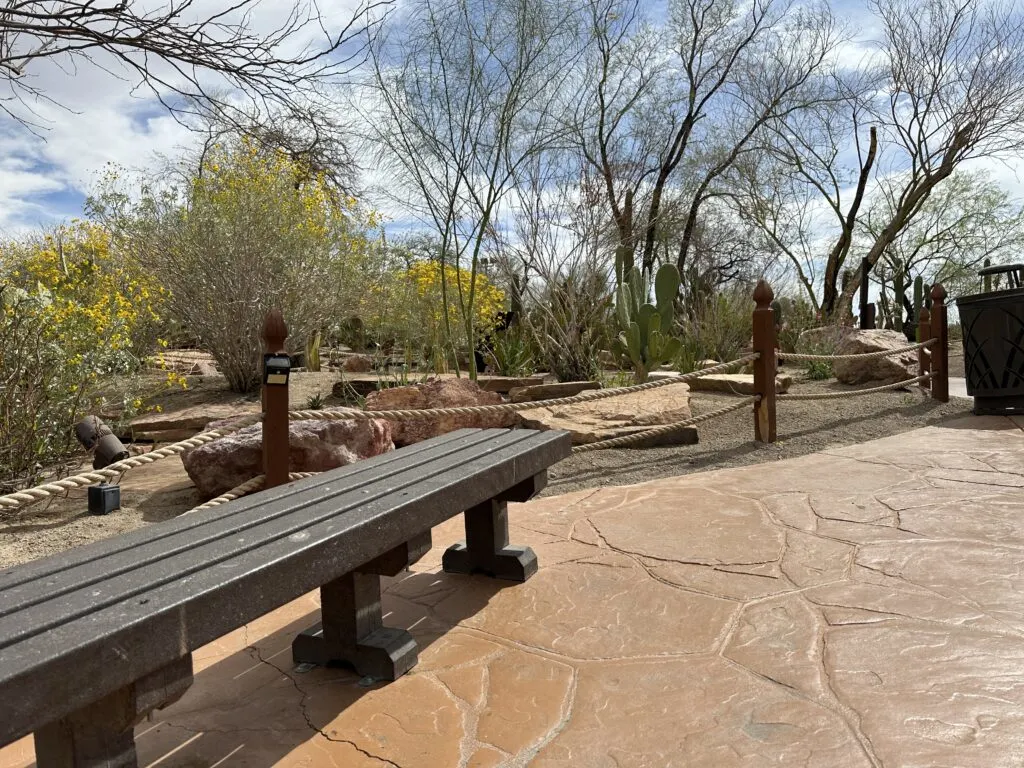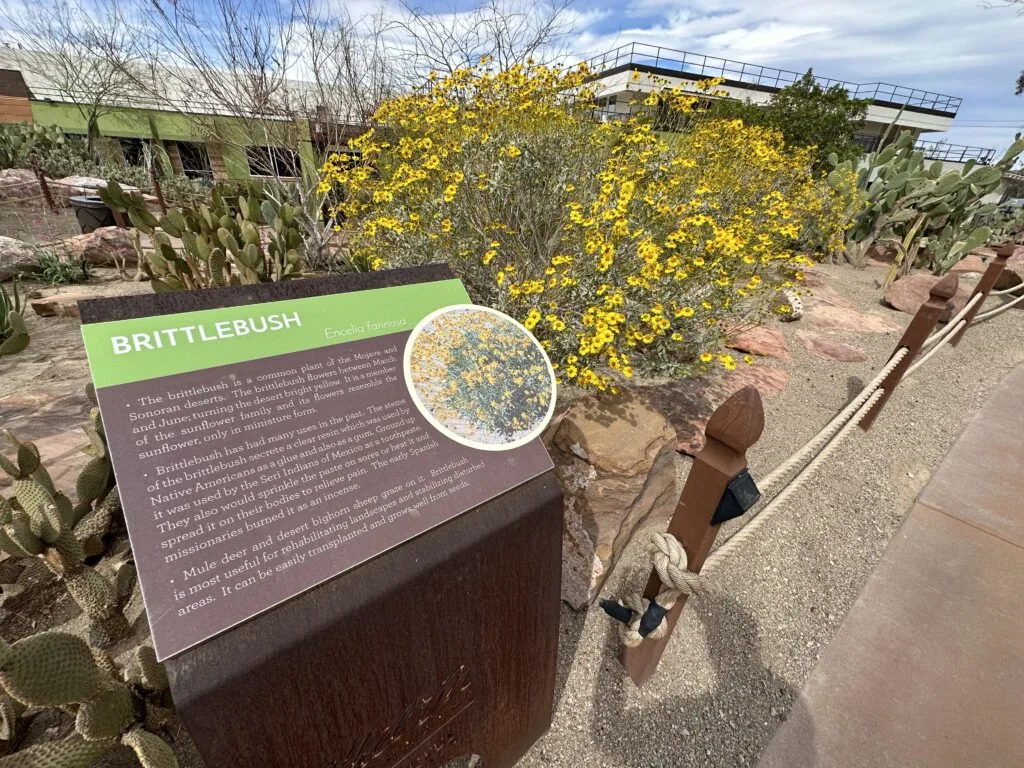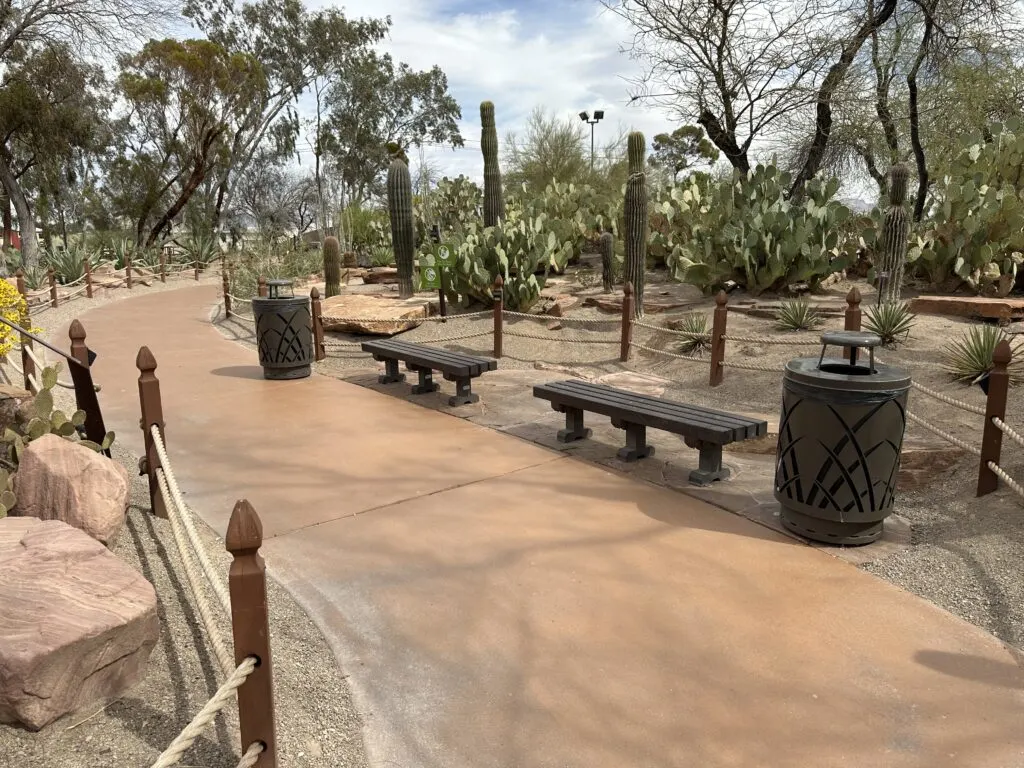 Chocolate Tasting Classes
While I didn't have the chance to participate, those that are passionate about chocolate may want to consider planning their visit around a chocolate tasting, which is open to all ages, and run daily at 5 different times.
Tasting experiences last 30-45 minutes and include a bit of education in addition to an array of sweet treats.
Costs associated with a premium chocolate tasting are $15 for kids and $25 for adults.
For an additional $10, adults are able to add wine (I mean, why not?).
Learn more about tastings, the cost, and the times they start on Ethel M's website, here.
Is Ethel M's Chocolate Factory Worth a Stop?
I think foodies and true fans of the art of chocolate making should put Ethel M's Chocolate Factory and Cactus Garden atop their list.
Inside, you'll enjoy a free sample and full visibility into Ethel M's process from the mixer to final packaging.
The gift shop provides you the opportunity to snag a treat and a coffee to enjoy on the spot (or in the cactus garden), or as souvenirs for loved ones back home. Trust me, chocolate from Ethel M is better than a plastic keychain or magnet.
The value proposition of visiting Ethel M's factory could increase significantly if you also want to take part in one of their chocolate tastings.
I personally found the factory, gift shop, and gardens to be an enjoyable experience and worth my time as I was already in the area.
If I'm being honest though, I'm not sure that I'd prioritize a visit from the Strip if this was going to be my only stop.
I'm just not that into chocolate.
With that being said, I look forward to coming back to gawk at the holiday display in the cactus garden one of these winters.
Itinerary Suggestion
For those looking to double their learning, Ethel M could fit nicely into a day trip from Las Vegas where you also visit the Clark County Museum (which is a little further away from the Strip than Ethel M). The museum was cheap ($2), educational, and legitimately cool – Their Heritage Street collection of historic homes is not to be missed.
I'd recommend hitting the Clark County Museum when they open at 9 am and then stopping in at Ethel M's Chocolate Factory as you make your way back toward Las Vegas.
Related Museums and Educational Things To Do: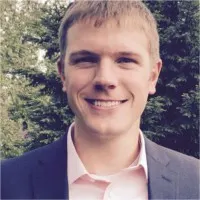 I'm a former software salesman turned Vegas aficionado. While the craps table is my preferred habitat, I pull myself away to explore new attractions, shows, restaurants, and outdoor activities around Las Vegas with the intent of sharing my experiences.
Ultimately, I just want to help folks plan a better trip and save a few bucks in the process.