I love Vegas as much as the next guy, but fees and prices are absolutely out of control. Cheap food and drink options on the Strip are disappearing faster than the Rusty Patch Bumble Bee.
Now, I don't want you to confuse my previous statement for a tantrum where I come to the dramatic conclusion that I no longer will be going to Vegas. Absolutely not. After all, degenerate gamblers don't quit because a bottle of Coors Light costs $9.
I'm able to combat this trend, however, by finding the VALUE that still exists in plain sight. Yes, there are places in Vegas, even right on the Strip that serve up cheap food and beer that you may not know about.
Enter Stage Door Casino, one of my favorite spots for an inexpensive good time.
Located directly behind Cromwell just a block off the Strip, Stage Door isn't much to look at. It's a dive, and I say that in the most affectionate way possible.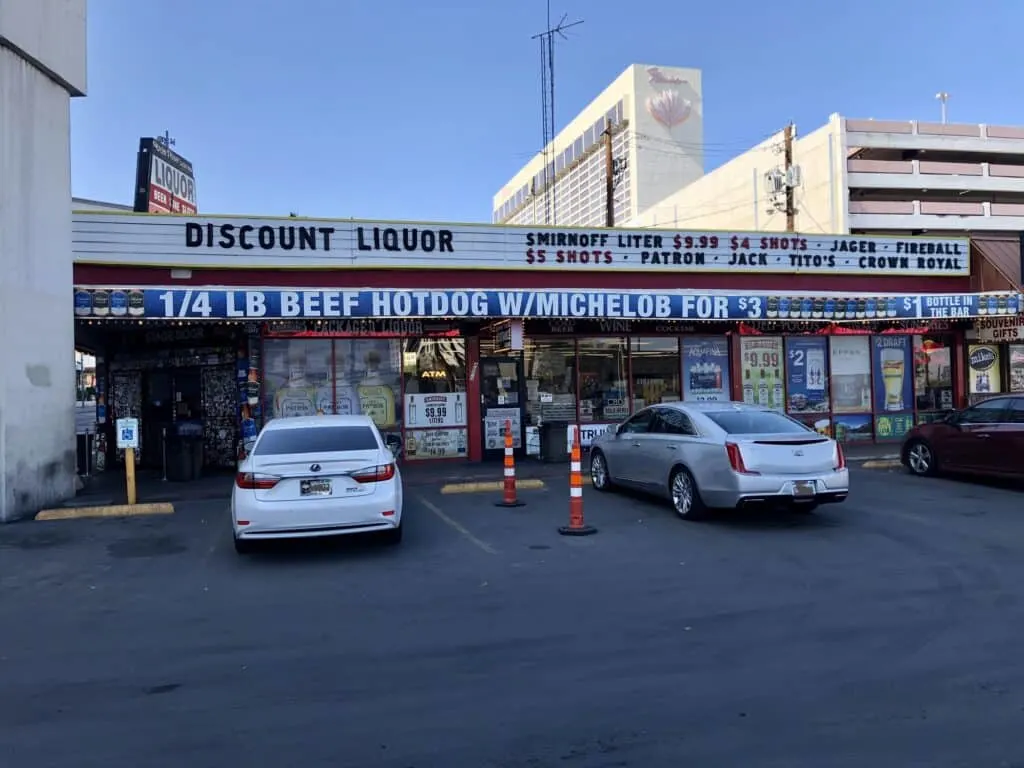 Plastered on the building's exterior are the myriad deals that can be found inside that includes:
$1 Michelob Light bottles
$2 16 oz. Draft Bud
$2 all-beef 1/4 pound hot dogs
Unpretentious is the perfect way to describe Stage Door's atmosphere. If you're the type of person that seeks luxury, glitz, and glam you ought to stay away – this isn't for you. Nobody here is trying to impress. Absent are the bachelor parties and high-priced bottle service. Instead, the typical patrons are just regular people grabbing a beer after work, or running a $20 through a machine.
The building, and the clientele for that matter, are a bit rough around the edges.
There are some visible scars, but that's what gives the place life. Stage Door is a hole in the wall in a city where they are a dying breed.
My bar-top video poker machine had buttons out of order, there were some unidentified smudges, drips, and sticky substances on the bar top, and the floor is worn. What I'm trying to say is, this ain't Hell's Kitchen or Giada… but that is why it's worth a stop for so many. Stage Door is a flashback to Vegas' grimier past which was focused on gambling, service, and drinking as opposed to fancy nightclubs and ever-escalating fees.
Service is top-notch. I stopped in with the intent of drinking a single beer, but I had a fresh Michelob set in front of me every time I got 2/3 empty without asking. If Kendra is working the bar, you're in luck. You don't find that type of attention often.
Stage Door is the kind of place you can settle in and watch the game while drinking 7 beers for a grand total of $7 plus a tip while classic rock plays on the Juke Box.
Sit back and enjoy a few light-hearted arguments about song selection, conversations about run-ins with the law in California, or a failed pickup attempt of the mother/daughter pair sitting next to you.
For the record guys, asking a mother and her daughter, "So, do you guys want to take turns? Or kill 2 birds with one stone?" doesn't work. Hell of an effort though.
See Also: Cheap drinks and happy hours on the Las Vegas Strip.
Although Stage Door is well-worn and sitting on valuable real estate, she won't be going anywhere soon. While Caesars Entertainment owns the real estate, Stage Door's lease isn't up until 2030 and they don't intend to vacate before they have to.
If you dig dive bars, ensure you drop into Stage Door for a beer, dog, video poker, and some tunes. You won't be disappointed. Well, unless you need fancy in Vegas… then you'll be pissed. We suggest making a day of it and hitting Stage Door on your way to or from Ellis Island behind Horseshoe. Ellis also delivers cheap food and drink within walking distance of the Strip.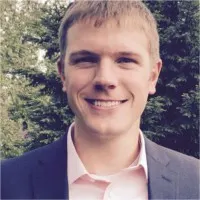 I'm a former software salesman turned Vegas aficionado. While the craps table is my preferred habitat, I pull myself away to explore new attractions, shows, restaurants, and outdoor activities around Las Vegas with the intent of sharing my experiences.
Ultimately, I just want to help folks plan a better trip and save a few bucks in the process.