Ellis Island Hotel and Casino is small by Las Vegas standards with just over 300 hotel rooms and a mere 10,000 square feet devoted to gaming. Although small in stature, Ellis has been able to successfully lure tourists away from the Strip via their differentiated offerings and strong value proposition for years. Even if you aren't a big gambler, there are plenty of things to do at Ellis Island. We'll detail some of our favorite activities below.
Where is Ellis Island? For those unfamiliar, Ellis Island is located right behind Bally's just a few blocks off the Las Vegas Strip. Simply exit Bally's and walk away from the Strip on E. Flamingo, then hang a right on Koval and you are there.
See Also: What is the $20 trick and should you give it a shot when checking in?
Karaoke Nightly: Whether you intend to sing or not, the show is worth a trip. Running weeknights from 9 pm-3 am, the performances are extended until 4 am on the weekends. With a catalog comprised of over 10k songs, you're sure to hear something you like.
Cheap, Quality, Eats: One of our favorite things to do at Ellis Island is stopping in for inexpensive, filling meals. Our go-to at breakfast is the $6.99 steak and eggs special and at dinner, we opt for the$13.99 NY Strip Steak and Fried Shrimp. No, it's not a top tier steakhouse, but if thriftiness is your goal you'll appreciate the quality offered for the price.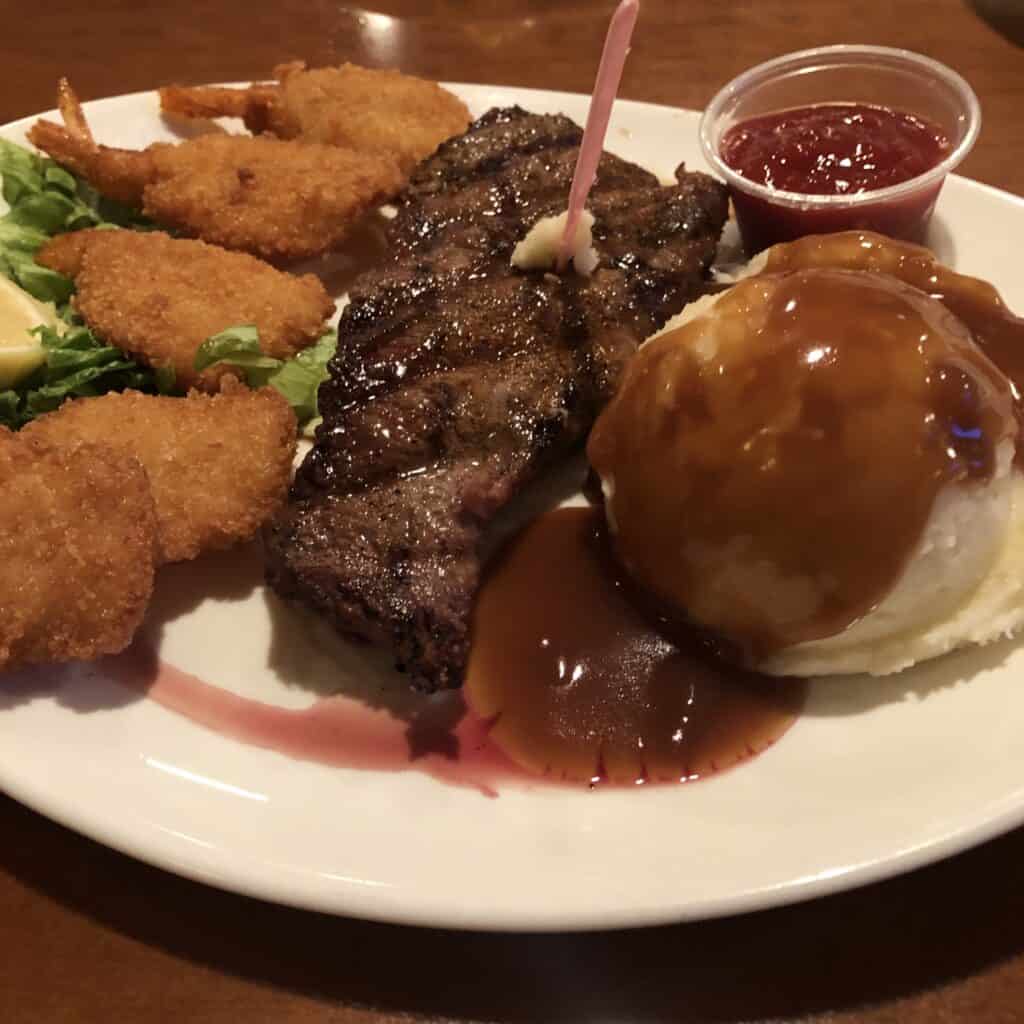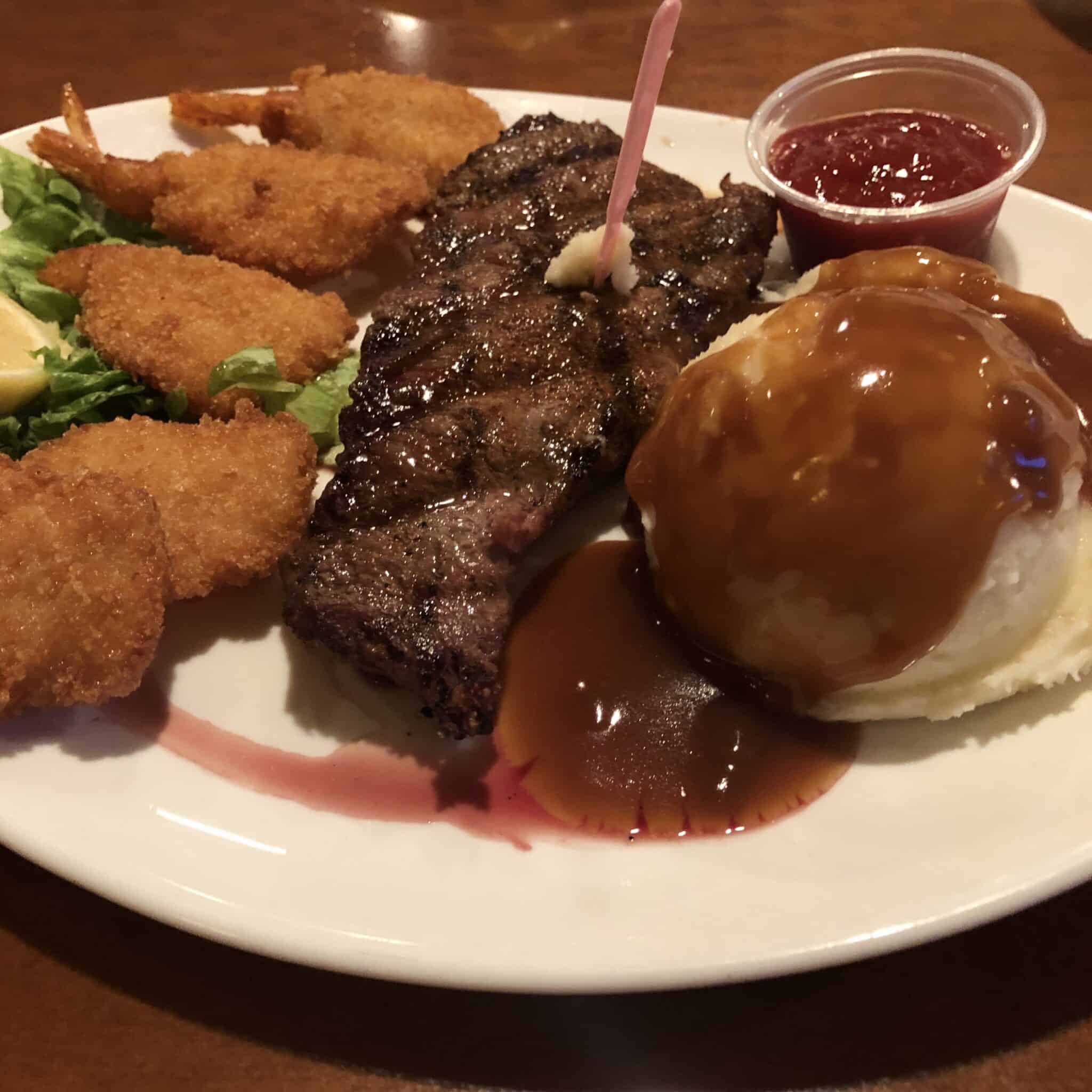 Ellis also offers a cheap, and pretty good shrimp cocktail for $4.99. Tough to beat that price on the Strip!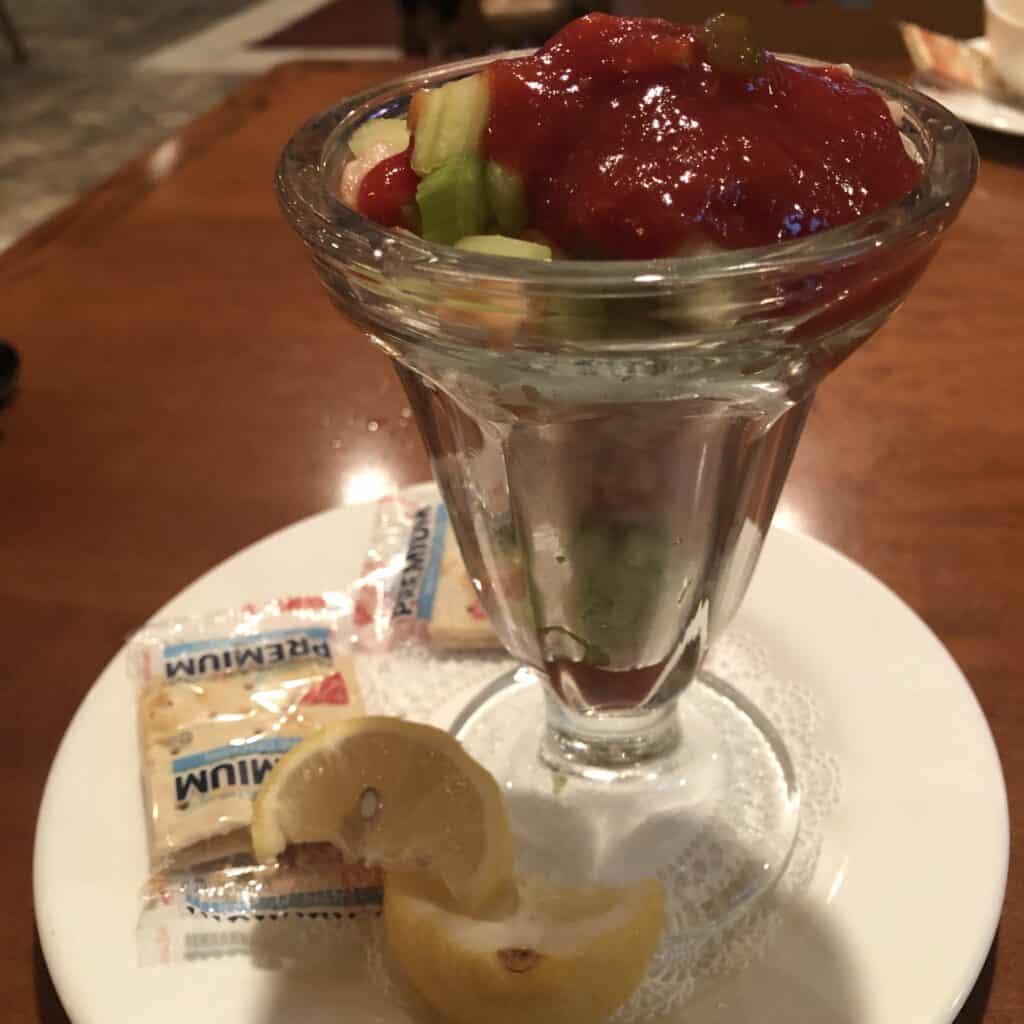 Grab an Inexpensive Craft Beer: While you'll pay upwards of $7 at the casino bar for a bottled domestic on the Strip, Ellis' 20oz craft brews can be had for a measly $2.50 (as long as you have a players card).
Check out a free Elvis Show: Gary Benson, who doubles as a blackjack dealer at Ellis performs as Elvis on Saturday and Sunday nights at 5 pm in the Karaoke lounge.
Watch the Big Game in the Front Yard: An indoor, temperature-controlled beer hall with an outdoor feel. Ellis Island's front yard is the perfect place to settle in and enjoy the game you just wagered on while sipping craft beer. With an abundance of TVs, one of which boasts an 18-foot screen, there isn't a bad seat in the house. In addition to sporting events, Ellis' Front Yard also hosts other forms of live entertainment weekly.
The Front Yard also offers bar top video poker and a venue specific stadium food menu.
Enjoy Cheap, Player Friendly Gambling: In addition to over 300 slot games, Ellis offers table games with low minimum bets. Our go-to is their $5 blackjack that pays 3:2, dealt 24 hours a day. Not only will $5 tables elude you on the Strip, but most $10-$15 blackjack games have also already converted to 6:5. If you want to grind a cheap table without getting ripped off, check out Ellis.
For a hotel and casino with a small footprint, Ellis Island offers plenty of things to do outside of gaming. Stop in for cheap food and drink, karaoke, and player friendly gaming close to the Strip.