We have all heard stories of cab drivers "long hauling" or taking unknowing tourists on the "scenic route" to drive up fares, specifically from the airport to their hotel in Las Vegas.
Even though new taxi flat rates have been introduced that cabs must abide by to curb that unscrupulous practice, prices from the airport to Strip hotels still range from $19 up to $27 plus tip.
Luckily, you can save some money by using the bus to get from the airport to the Strip when visiting Las Vegas.
Before diving into the details, it's worth mentioning that this is not the most convenient way of getting to the Strip and will take significantly longer than paying up for an Uber/Lyft or a cab.
If you're the type that wants to hit the ground running the moment you arrive in Vegas, then the Bus from the airport to the Strip may not be for you.
If, however, you don't mind sacrificing a few minutes of your trip to save a few bucks, then read on!
Related: Las Vegas Airport Shuttles – Are they a good deal?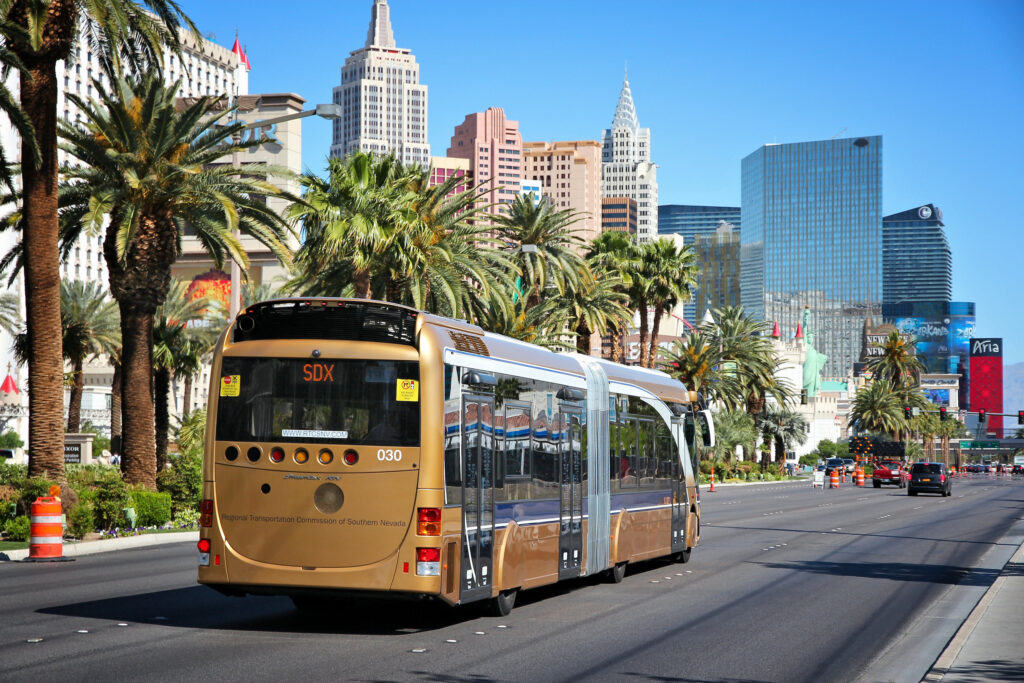 See Also: How much should you budget for a trip to Vegas? We use visitor data to give you a baseline.