Where To Find Cheap Eats in Las Vegas
Your definitive guide to eating cheap on the Strip and Fremont Street. Leverage the resources below to find cheap restaurants and types of food in Vegas. Let us help you do Las Vegas on a budget!
While most of the budget-friendly dining options in Las Vegas are fast food, quick serve, or grab-and-go options, there is the occasional sit-down restaurant that fits the "cheap" moniker.
Each resource will break down options for eating cheap by resort, making it easy to identify where to find your next meal!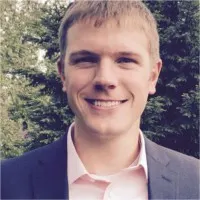 I'm a former software salesman turned Vegas aficionado. While the craps table is my preferred habitat, I pull myself away to explore new attractions, shows, restaurants, and outdoor activities around Las Vegas with the intent of sharing my experiences.
Ultimately, I just want to help folks plan a better trip and save a few bucks in the process.