Finding ways to eat cheap in Las Vegas is an effective way to stretch your budget and conserve cash for more exciting activities, like gambling (we kid, we kid… kinda). One thing we always try to do is find cheap restaurants to eat at for breakfast and lunch and then splurge on something more upscale for dinner.
With prices for nearly everything on the Las Vegas Strip on the rise, where can you find a cheap meal anymore? Fortunately, most Las Vegas Strip resorts offer at least one budget option to cater to those looking to save money on meals.
Below, we'll go property by property and detail restaurants where Las Vegas visitors can still eat cheap. To qualify for the "cheap eats on the Strip" list, there must be meals available for about $15 or less.
See Also: Current Groupon deals in Las Vegas – Many of which are for food & drink!
Ellis Island: Although not directly on the Strip, it is within walking distance and offers plenty of cheap meal options. The Villiage Pub & Cafe's menu is packed with sandwiches, burgers, and breakfast options under $10, and the quality you get for the money is strong!
If you're in the market for a cheap breakfast, give their $6.99 Steak and Eggs special a shot. Although not on the menu, it's among their most popular value offerings.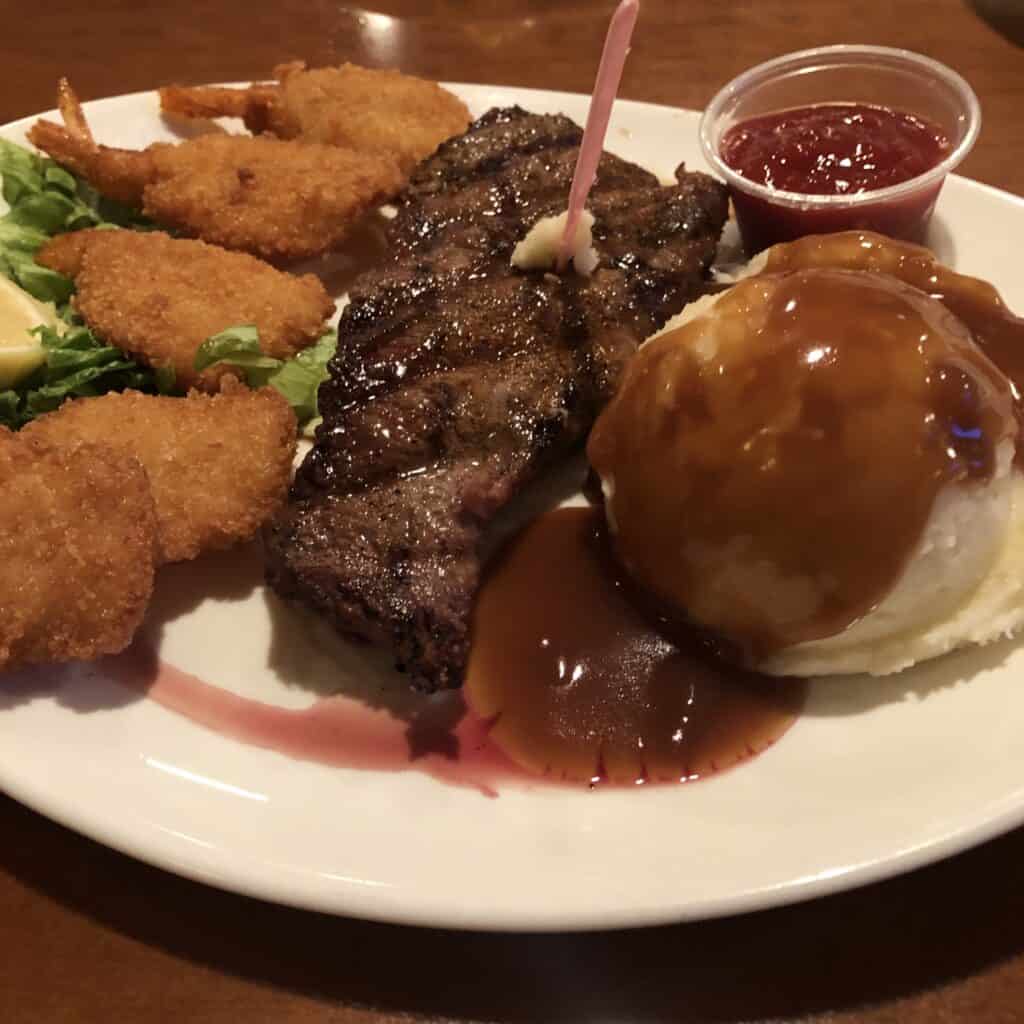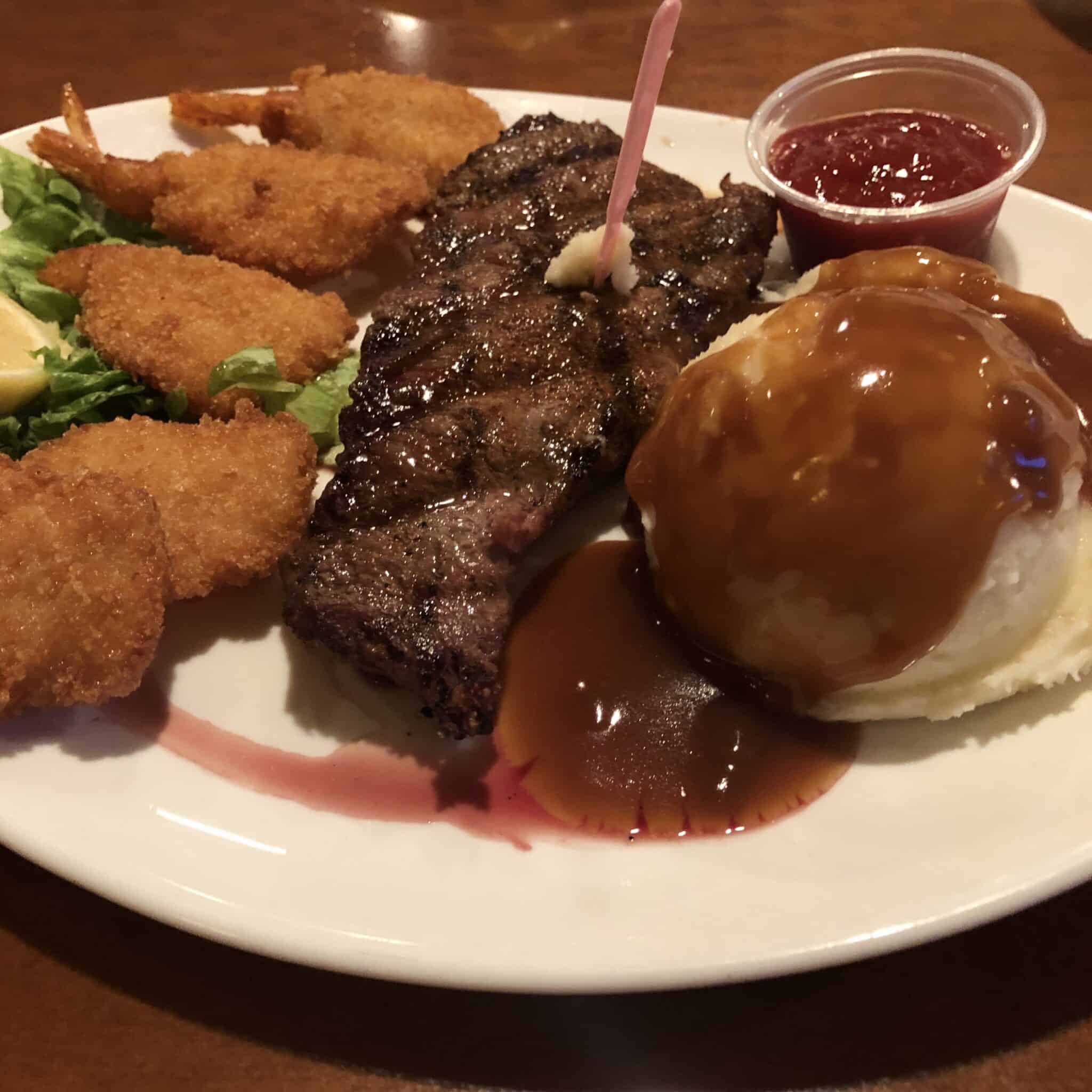 Stage Door Casino: Located steps behind Cromwell, Stage Door serves a 1/4 pound hot dog for $2.50 in addition to offering $1 beer. The bar and casino certainly aren't luxurious, but it can be a great spot to eat cheap while playing video poker.
One last suggestion for eating cheap on the Strip is to stock your room with quick meal options from the many convenience stores like Target, CVS, and Walgreens that now line the Strip. Having sandwich construction materials and snacks at the ready in your room can help you conserve a few bucks to put towards gambling and entertainment, which is clearly more important :).
See also: Check out these 44 easy ways to save money in Las Vegas and these cheap places to eat on Fremont Street!